West Brom are in for a potentially long night at Anfield on Wednesday evening, as they expect a Liverpool side fuelled by Sunday's frustration.
The Reds welcome the Baggies to Merseyside for some midweek Premier League action, as they aim to improve on the weekend's 1-1 draw with Everton.
It was a hugely disappointing result, especially given Liverpool's dominance, but the most important thing now is responding in style, against a team with no wins in their last 15 games.
Six points are essential against West Brom and Bournemouth this week, prior to the trip to Arsenal on December 22.
We spoke to Paul Suart (@PaulSuartWBA), senior sports writer for the Birmingham Mail, to get his opinion on both teams and Wednesday's clash.
West Brom are hovering above the relegation zone—what have you made of their season?
Albion started the season like a house on fire.
They were 15 minutes from making it three wins from three, until former Liverpool striker Peter Crouch equalised for Stoke City.
That was back in August, and the Baggies haven't won since. It's all been downhill!
What went wrong with Tony Pulis?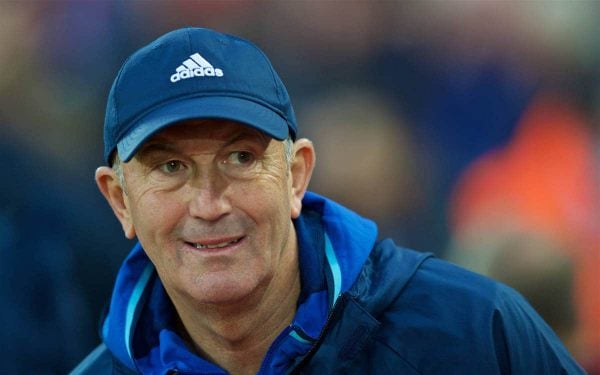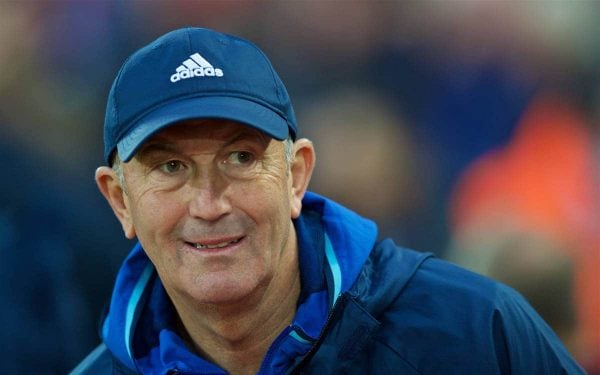 Fans were just about tolerant of his negative 'Pulisball' approach when it earned results, but when the wins dried up there was suddenly no point (and no points) in Tony Pulis.
Albion forgot how to defend and had clearly been figured out at set-pieces—a source of so many goals last season—and conceding late goals didn't help.
Injuries to his most creative talents didn't help, but Pulis became so lost and entrenched in poor decisions you get the feeling he wouldn't have even played them had they been fit.
How happy are you with the appointment of Alan Pardew?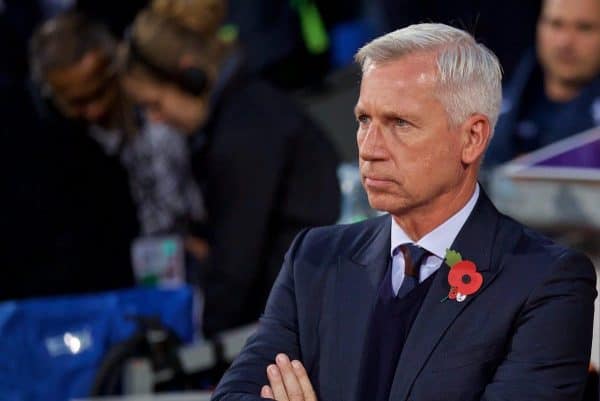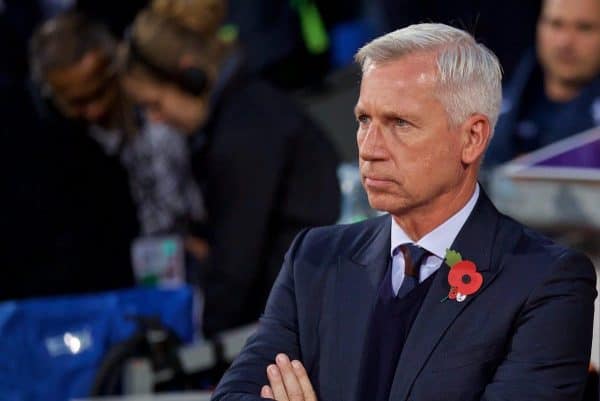 He's certainly more offensive in his thinking than Pulis. Alan Pardew picked not one but three strikers in his first game as Baggies boss—something unheard of under the Welshman.
Has his appointment captured the imagination of fans? Not entirely.
Some saw it as a hired-by-default process, with few first-class managers available or interested, and he's not enjoyed a great start either.
Two games, one point, no goals—a positive result at Anfield would change things.
Who have been West Brom's three best players so far this season, and why?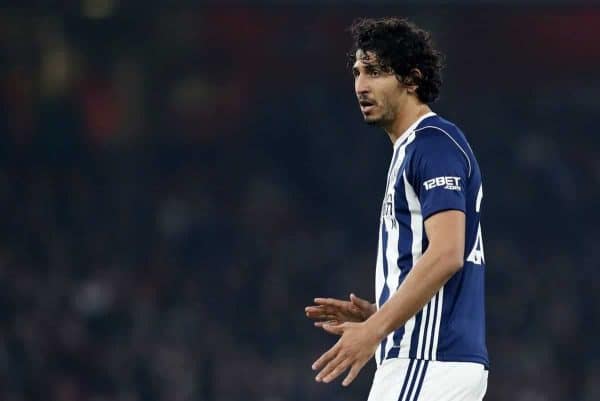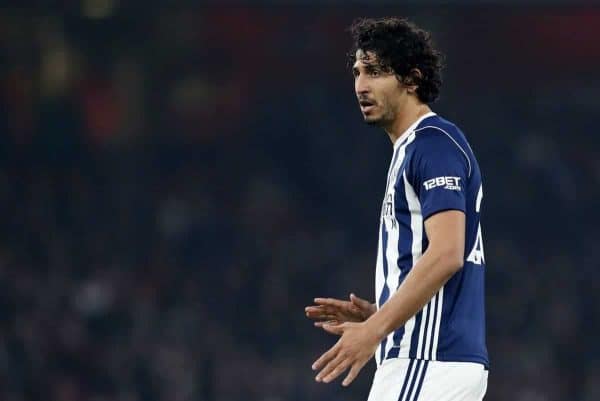 There really haven't been too many standouts, but the one player that has impressed me is someone recently linked to the Reds: Ahmed Hegazi.
Little was expected of him when he signed on loan from Al Ahly in the summer, but the big man has made an even bigger impact.
He's excellent in the air, as you would expect of a 6'5″ centre-back, has decent distribution with both feet, reads the game intelligently and rarely gets flustered or annoyed.
Hegazi has all the attributes to make it in the Premier League, but most originally saw him as a Gareth McAuley understudy at best.
Kieran Gibbs has been pretty solid at left-back, even though he's yet to win a match in Albion stripes, and Gareth Barry is worth a mention too for his work ethic and diligence.
What have you made of Liverpool's 2017/18 campaign to date?
Obviously a slow start, when many unwanted habits continued to die hard, but they've been mightily impressive since that chastening defeat at Man City.
The 'Fab Four' are devastating on their day, and have the capacity to carve open any defence.
You always get the feeling they will offer up chances at the other end, however, particularly at dead-ball situations, which remains Jurgen Klopp's Achilles heel.
If you could put one Reds player in the West Brom team, who would it be, and why?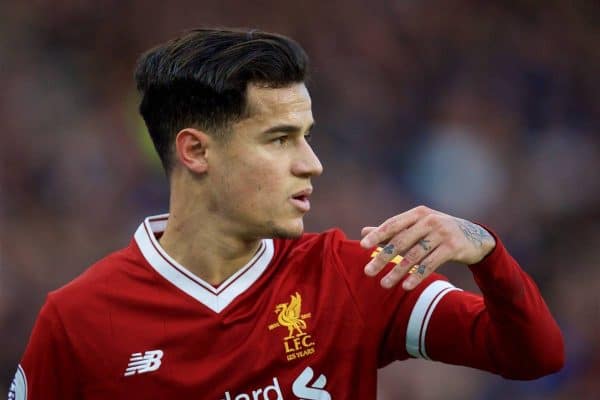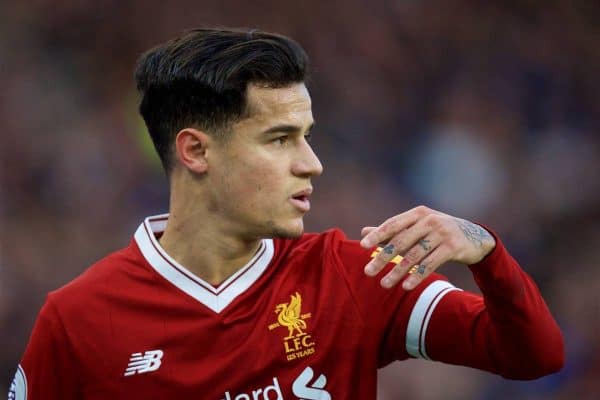 Ha, where do I start? Probably someone in the forward line.
Mo Salah is grabbing all the goals and adulation, but Phillipe Coutinho has something super special for me. Albion are screaming out for a player with his imagination and guile.
He can make something out of nothing with that venomous shot, turn of pace or cross on a sixpence.
I'm one of his many, many fans.
Looking ahead to Wednesday's game, where do you see the key battles taking place at Anfield?
Pardew will set Albion up to be a touch more positive than Sam Allardyce was on Sunday, but it will still be a backs-to-the-wall job.
It has to be, because you leave space in behind against Liverpool at your peril.
The key battle will, therefore, simply be a case of defence vs. attack.
The longer it stays at 0-0 the more agitated the home fans will become, and the more you fancy West Brom to sneak something.
Finally, hit me with your prediction and how you think the game will pan out…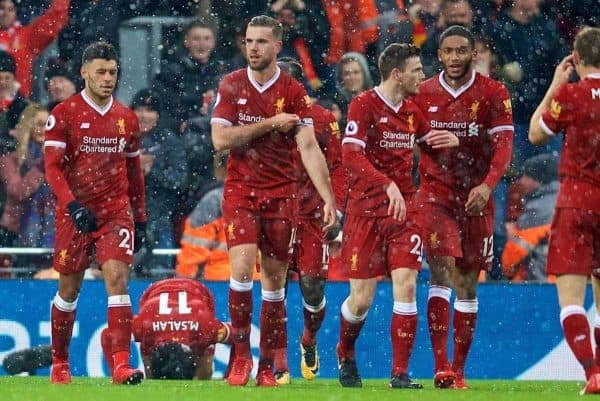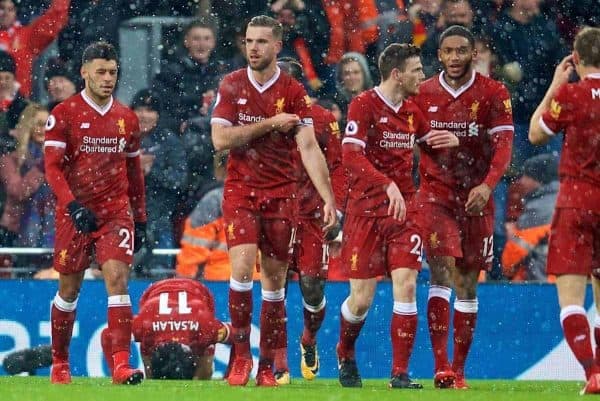 Everton's equaliser was the worst thing that could possibly happen for Albion.
Unfortunately, I can see there being a reaction from Liverpool, so I fancy them to find the early breakthrough and allow no way back for the Baggies.
That said, I reckon West Brom will improve as the game wears on, pulling one goal back to go down 3-1.