With the attack in place and now the spine being upgraded with the addition of Virgil van Dijk, the evolution of Jurgen Klopp's squad is a mouthwatering prospect, writes Alex Malone.
In previous articles, I've expressed my opinion that we have too many average players in our squad for a genuine assault on the big trophies. I believe it to be the reason we finished fourth last season, and why we remain fourth today. The table, as they say, doesn't lie.
But it's becoming obvious as the months go by, that Jurgen Klopp has a very carefully planned strategy: a systematic evolution of the squad he inherited. Concerns surrounding individual players need to be tempered with the knowledge that this team, this squad, is being quietly upgraded day-by-day, month-by-month.
While Jurgen fiercely defends his players in public, a manager as successful and astute as he privately knows exactly where his squad needs improving to play his exceptional brand of football. Neither parking buses, nor throwing his players under them, is in his DNA.
In Klopp's first game, against Tottenham in October 2015, the 'functional four' up front that day were James Milner, Philippe Coutinho, Adam Lallana and Divock Origi. Behind them sat Lucas & Emre Can, while behind them sat Nathaniel Clyne, Martin Skrtel, Mamadou Sakho and Alberto Moreno, with Simon Mignolet in the sticks.
The subs that day were even more telling: Kolo Toure, Joe Allen, Jordon Ibe, Adam Bogdan, Connor Randall, Jerome Sinclair and Jaoa Teixeira. It's hard to remember a time when Liverpool ever had such a weak bench. But this was the squad, the calibre of player, at the manager's disposal a mere two years ago.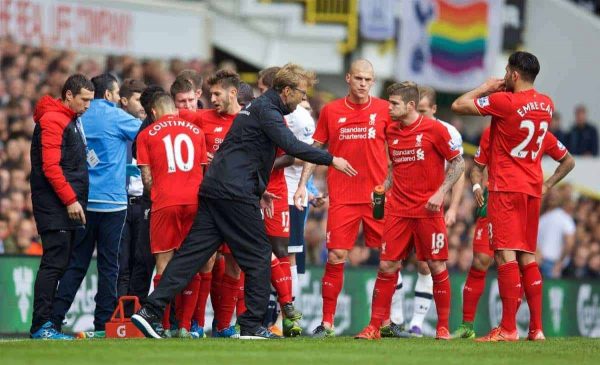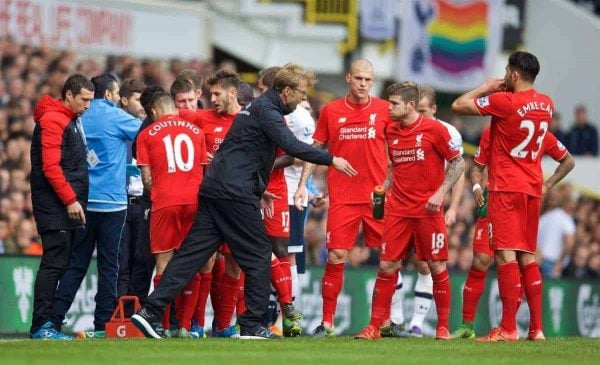 Fast forward to Boxing Day: the exciting young Scouser, Trent Alexander-Arnold, the rapidly improving Andy Robertson with Joel Matip, Mo Salah, Roberto Firmino and Coutinho all starting the game; and this with Sadio Mane, Lallana, Dominic Solanke, Milner, Joe Gomez, Loris Karius and Lovren on the bench. No matter what you may think of some of these players individually, you can't argue that it is a massive upgrade from the seven who sat on the bench for Klopp's first game.
Up front (sorry Jurgen, I quite like it) we have the 'fab four.' They are, indeed, fabulous.
Having watched the Mighty Reds since the glorious seventies, I am convinced that Liverpool has never, even with our glorious history, had such fluency, energy and bamboozlement (I made that up) in the final third.
In 20 league games, they have combined for 35 goals and 18 assists between them. In other words, these four have had involvement as either scorer or 'assister' (I made that up too!) in 53 goals, and that's just in the Premier League.
These are outstanding numbers, up there with the very best attacks around Europe. The 'construction' of this fearsome foursome is all down to the manager. His style of football relies on hard-working, committed, exceptionally fit, fast, technically gifted, fiercely competitive players.
None of Ibe, Daniel Sturridge, Origi, Mario Balotelli, Christian Benteke or Danny Ings fit that blueprint for one reason or another and as such been moved on, sent out on loan, or are struggling/unlikely to break into the side.
Next: Midfield and Defence
But for all the attacking brilliance, it's clear that the current midfield, defence and goalkeeper pools are not of the same calibre as the front line. Klopp is aware and is addressing this.
He is carefully balancing the overall evolution of the squad with the personal evolution of the players. Players such as Gomez and Alexander-Arnold are proving worthy of the grooming, the nurturing and the patience. Some others -– I'll let you be the judge of who -– are not and will need to be upgraded if they fail to reach the required level.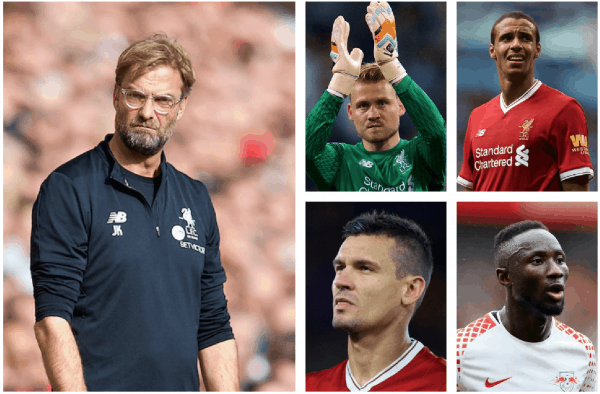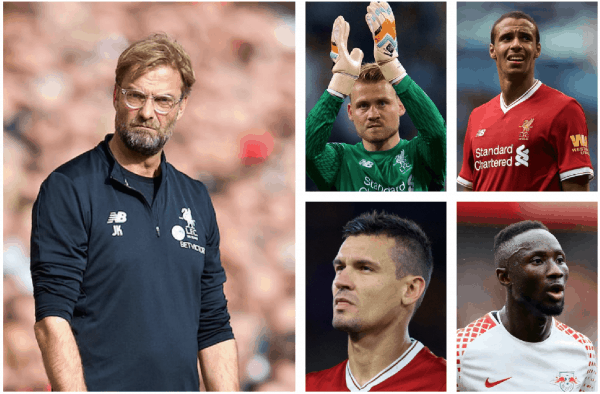 This systematic upgrading is exactly what Klopp is achieving with each successive transfer window. He has already added, among others, Mane and Salah. Naby Keita is now only months away from pulling on the red shirt. Virgil Van Dijk is less than a week away.
Whatever your overall opinion of the current midfield and defensive options, there can be no argument that the two incoming players are exceptional additions to a blossoming squad. These were two positions on the field where we have been crying out for elite talent. Now we may just have them.
Of course, the evolution is not yet complete; indeed it can't really ever be complete. We still require an elite goalkeeper, and two or three more elite players in defence and midfield. If we can add these over the next 12 months the potential of this team/squad is truly mouthwatering.
No more false dawns
There have been a number of false dawns over the last couple of decades. Occasional 'one-season' title tilts have been rapidly followed by a disappointing decline the next. But back then it always felt that although the 'team' was excellent, the foundations were rocky and that the loss of just one elite player – be it a Mascherano, an Alonso, a Suarez or a Gerrard – would be catastrophic. Too often it was. But it doesn't feel that way now.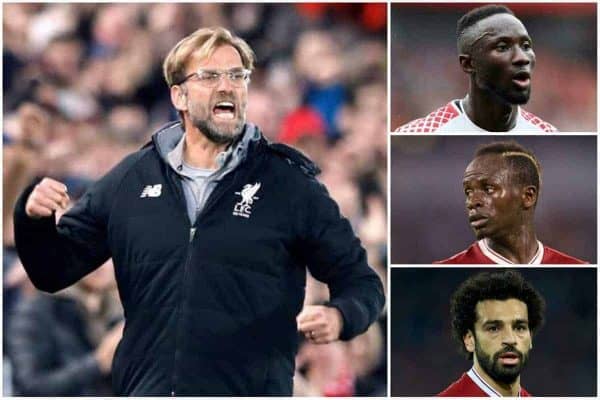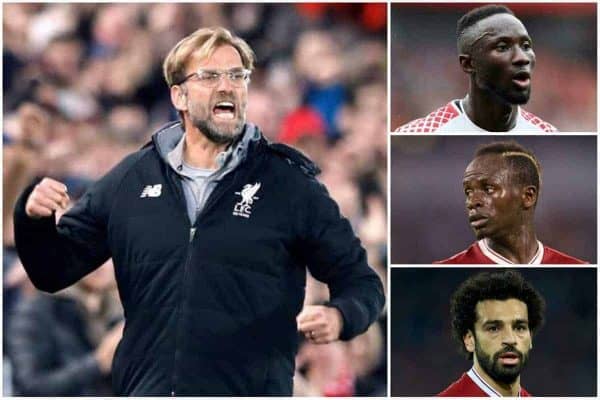 It is all down to Klopp's influence. It is his presence as a motivator, a man of extreme charisma, and one who has created teams who are a genuine joy to watch that is the 'x-factor' we have been missing for too long. Not just for recruiting the calibre of player we want, but also keeping hold of the elite players we already have.
It is refreshing that in recent times, we have added, not sold, world-class talent. We were, rightly, earning ourselves a reputation as a selling club; a feeder club for the Spanish giants who continually pilfered our best players (and continue to try to do so). While we may eventually still lose the Coutinho battle, there is no doubt that Klopp has stemmed the tide and eradicated the 'selling club' mentality.
This is a team, a club that has its mojo back. It is a team, a club and a manager that elite players are once again attracted to. From the dark days of October 2015 some are now talking about us as the dark horses for the Champions League.
So, is this the start of a new era of success for our club? Time will tell, and as Liverpool fans we know that there are never any guarantees of success.
But I can't help feeling that with Jurgen Klopp as our manager, there are genuinely exciting times ahead.
Happy New Year To All Reds Everywhere.