Jurgen Klopp has taken endless flack after ringing the changes against Everton but his decision had very little to do with the final outcome.
The Reds could only draw 1-1 at home to their Merseyside rivals on Sunday, in one of the most one-sided derbies you could ever wish to see.
From Everton's first hoofed, aimless ball into touch, just seconds after kick-off, it was clear that Sam Allardyce had decided to effectively play rugby, and Liverpool dictated proceedings to an almost embarrassing extent.
The blues' 21 per cent share of the ball was the lowest recorded since 2003/04, when Opta started recording possession statistics.
In the end, it was a soft penalty that somehow allowed the visitors to earn a share of the spoils, and it left a bitter taste in the hours that followed the final whistle.
Every time Liverpool drop points these days, there always seems to be a scapegoat, and Klopp was the man in the firing line this time around.
The manager made six changes to the team that thrashed Spartak Moscow 7-0 last Wednesday, and it was seen as the key reason for the Reds not winning.
This is nonsense, however.
Defending the selection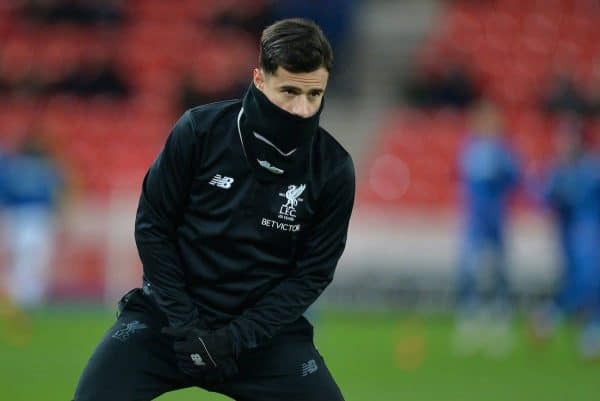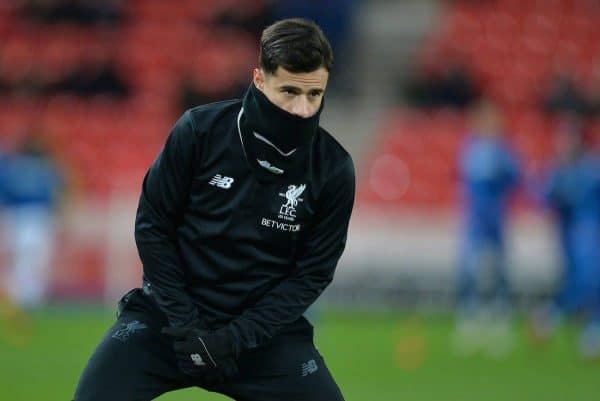 When the team news was revealed an hour before kick-off at Anfield, it's fair to say there was shock surrounding Klopp's team selection.
Both Philippe Coutinho and Roberto Firmino were left on the substitutes' bench, along with Emre Can and Gini Wijnaldum, and there were surprise starts for Andrew Robertson, Alex Oxlade-Chamberlain and Dominic Solanke.
Everton had certainly dodged a bullet, with Liverpool's 'Fab Four' split up, but there was still easily enough quality in the team for Klopp's men to prevail.
Because Liverpool ended up drawing the game, some have instantly decided it was solely down to selection, which couldn't be further from the truth.
The Reds played well against Allardyce's inconceivably negative outfit, even if chances weren't created at the rate their possession suggests they should have been.
Robertson was a constant outlet down the left, offering pace and quality; Oxlade-Chamberlain was impressive all afternoon; Solanke looked the part, despite struggling to offer much threat.
Despite some questionable substitutions, the reason Liverpool didn't win was nothing to do with who started the game: it was two match-changing moments which cost them.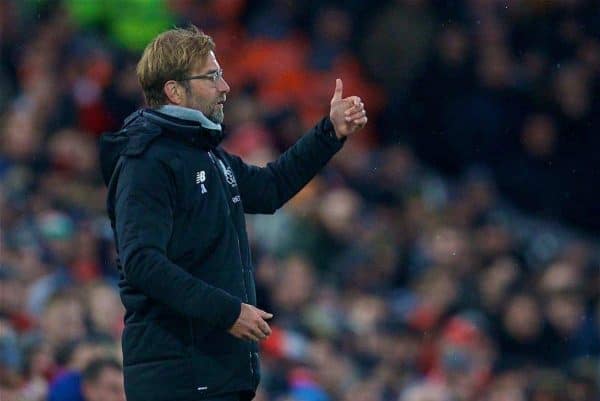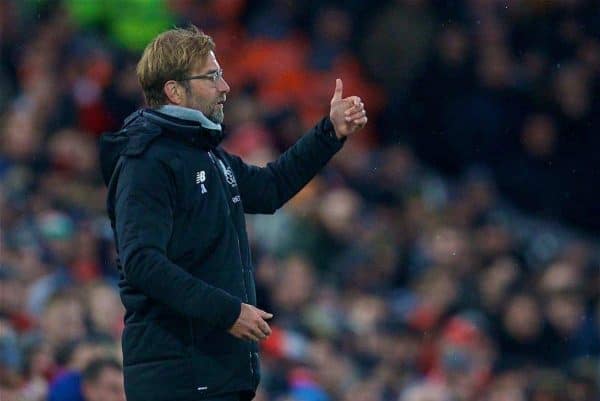 Sadio Mane's greedy decision to shoot when three players were waiting for a tap-in was inexcusable, and scoring then would have put the Reds 2-0 up and out of sight by half-time.
Then the penalty, awarded after Dejan Lovren was adjudged to have fouled Dominic Calvert-Lewin, was the definition of 'soft'.
Craig Pawson's decision to give the spot-kick will forever divide opinion, but it would have been waved away on many other occasions.
Of course, if Liverpool had had all of their best players on the pitch they may have won, but Klopp got a good performance out of those he chose to start, not a below-par one.
It was a calculated risk that would have paid off 99 times out of 100, and it is unfair to use the "should always play your best team in the derby" argument against the 50-year-old.
The same thing happened at home to Chelsea on November 25, with Willian's lucky late equaliser robbing an under-strength Liverpool team of a professional 1-0 win.
Klopp was relatively blameless then, too.
Sadly, Sunday ended up being one of those days that can be suffered in derbies, such is their unpredictable nature, and solely blaming the manager is wrong.
Rotation essential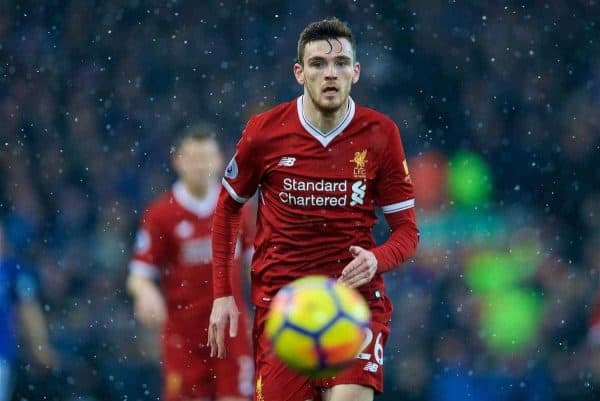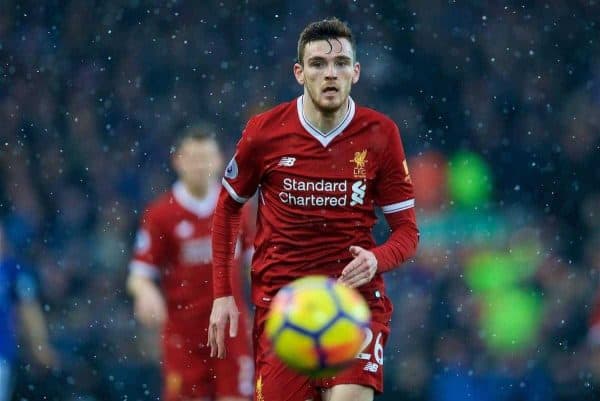 Everybody knows what happened to Liverpool last season, when the same XI was being fielded most weeks in and around the festive period.
A lack of squad depth saw the players exhausted by the turn of the year, and one of the most hapless months in years occurred in January, with no wins recorded in nine matches.
The Reds were running on empty from that point onwards, and they ended up limping over the top-four finish line, with their best football nowhere to be seen.
Klopp has learned his lesson this winter—he has made 60 changes in the Premier League in 2017/18, more than any other manager—and until Sunday it had been paying off handsomely in general.
Successive 4-0 and 5-1 wins away to Stoke City and Brighton were achieved with weakened teams, with Can and Wijnaldum even used in defence in the latter.
Salah and Coutinho were left out at Stoke and Mane was given the night off at the Amex; in fact, the only league game the 'Fab Four' have all started was at home to Southampton last month.
Injuries and suspension have played a part in that, but it's not as though Klopp not starting all four was a random one-off.
Dropping points to such a poor Everton side is always going to hurt, but the manager rotating in this current manner will pay dividends in the long run.
A bigger squad and a more intelligent use of key men will see the players still in peak condition come the spring, and one frustrating afternoon in the derby should not skew supporters' opinions, infuriating though it was.
Getting six points from the upcoming matches against West Brom and Bournemouth this week is where the focus now needs to be – they have more chance of that with fresher individuals available.
Onwards & upwards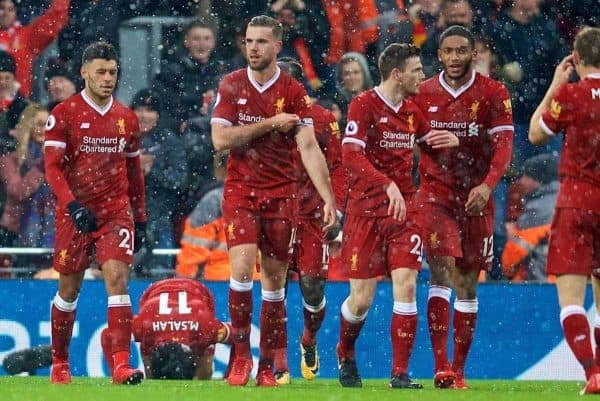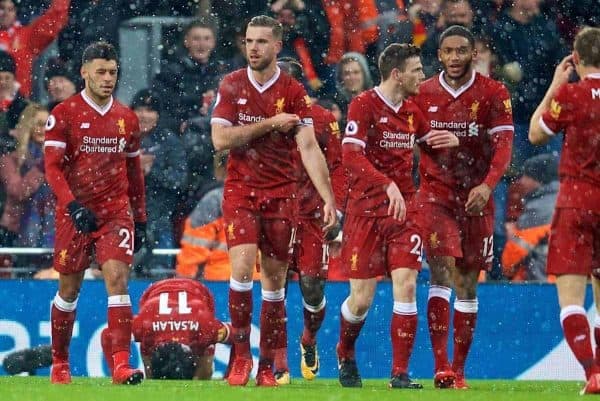 It is now just one defeat in 16 matches for Liverpool, which given the negativity at the weekend, seems almost impossible to fathom.
Barring one dreadful performance away to Tottenham, the most negative aspect of the last three months has been sloppy draws against Sevilla, Chelsea and Everton.
If that's as bad as it gets, that is a sign that Liverpool are heading in the right direction.
The fixtures keep coming thick and fast, with three games still to come before Christmas, and the Reds are well-set for a top-four finish.
It is bordering on extraordinary how quick some supporters are to criticise this team, and Sunday's draw is the latest example of over-the-top meltdowns.
In an ideal world, the Reds would hammer Everton every time, and Klopp would be able to field his best XI week in, week out, but football doesn't work like that.
Klopp took a risk making six changes, but his side easily did enough to swat their woeful local rivals aside and collect three more easy points.
Too many have let their heart rule their head in the post-derby reaction, ignoring how easily a much-changed Liverpool should have won the game.
Taking Salah off was a bad decision, and it was odd not to see Coutinho and Firmino brought on earlier, but Klopp's starting XI easily did enough to see off Everton.
He was one correct refereeing decision away from being praised.