Liverpool youngster Ben Woodburn looks set to remain at the club following the January transfer window despite hopes he would secure a loan deal elsewhere.
However, Liverpool U23s manager Neil Critchley believes Woodburn will continue to progress under Jurgen Klopp and sees it as an opportunity for the 18-year-old to fight for a place in the first team squad.
The attacker has made just 10 first team appearances for Liverpool despite earning six international caps with Wales.
The Welshman is yet to make an appearance in the Premier League this season and since May 2017, has featured in the squad on just two occasions as an unused substitute (vs. Huddersfield and Burnley).
Critchley hopes Woodburn will use the opportunity to fight for a more regular place in the team.
"Ben will see the likes of Marko Grujic go out [on loan] and possibly one or two others. [But] he will be thinking he has a chance of being around the first team squad," Critchley assessed.
"If that means he gets to play some games for us too then great, because he's still young and he needs to play games to develop.
"But ultimately what he wants and what we want is the same and that is playing in our first team.
"He will have the UEFA Youth League as well which will kick off in February. He will have games – but hopefully it will be with the first team rather than us [the under 23s]."
As well as competition for places, Critchley believes training with the likes of Sadio Mane, Mo Salah and Roberto Firmino will prove just as good an education as any.
Woodburn trains with the first team squad at Melwood and is regularly the '19th man' in the matchday squad – traveling and warming up with the players pre-match in case of an injury in the warm-up.
"I'm sure the manager has spoken to him and explained what his plan is," said Critchley.
"He is good with the younger players and speaks with them a lot. I'm sure Ben is fully aware of the situation.
"Ben is like Rhian [Brewster] in so many ways. He is such a down to earth, humble person who loves his football and just wants to play. I'm sure he's not worried about the situation either.
"He is training at Melwood every single day with world class players. That's not bad for a boy's development at the age of 18."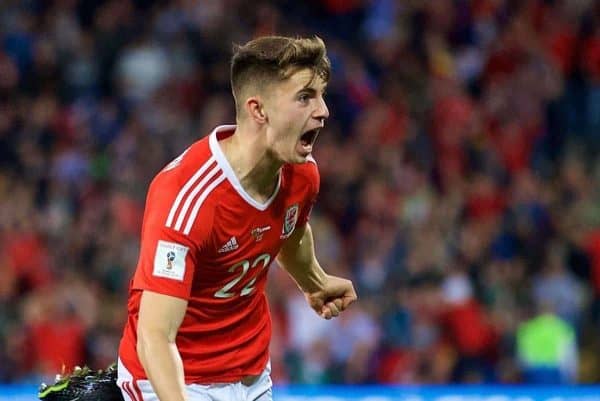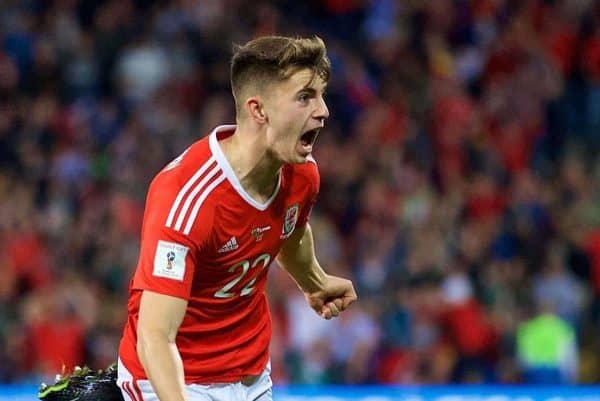 Some have voiced concern whether a lack of senior football could have a detrimental effect on Woodburn's development.
However, Critchley thinks the youngster has already progressed while training under Klopp and he expects him to do the same during the second-half of the season.
The U23s manager did admit that Woodburn would need to seek senior football at some point though.
"I don't see him every day so it's difficult for me to quantify what he is learning and what he is not but when he has played for us he has performed very well and in the UEFA Youth League games as well," said Critchley.
"Whenever I have seen him, I have always thought 'you've gone on another level'. When you've not seen someone in a while and you think they've got bigger and stronger – it's like that with Ben.
"I think he's benefiting from the environment he is in. I have seen a progression – definitely. I think everyone will say that this season when he has played for us.
"But again, at some point, there will be a time that he will go and play senior football somewhere, at some point. If it doesn't happen next week, he will have between now and the end of the season to try and get in the first team squad."
Woodburn may be hoping for his first start of the season against West Brom on Saturday night, but with Danny Ings, Daniel Sturridge and Dominic Solanke also eager for playing time, it's difficult to see where the teenager gets a chance.