Jurgen Klopp has seemingly quashed speculation of a summer move for Stoke City goalkeeper Jack Butland, putting his faith in his current crop.
The Reds have been touted with a move for the England stopper ahead of the 2018/19 campaign, while AS Roma's Alisson and Atletico Madrid's Jan Oblak are also regularly mentioned.
But with Klopp opting for a major change in his pecking order between the sticks this month as Loris Karius takes over from Simon Mignolet, he has taken a different approach.
He is now set to retain his compatriot as first choice, stressing his intention to work with the players at his disposal rather than search for solutions in the transfer market.
Speaking to reporters on Friday, Klopp argued that Butland could arrive and endure a similar struggle to Karius' first 18 months at Anfield.
"My favourite solution, always, is that we do it with our boys," he explained.
"They step up, they deliver, they improve. The problem they have is that everyone is watching them [through a magnifying glass] and saying 'still not good enough!'
"I will only mention one name. Everyone talks about him with us and that is Butland. I only saw the [3-0 loss to Man United].
"Fantastic goalkeeper but was he perfect? No. He wasn't in that game. But everyone says 'still better than our boys!'
"It makes no real sense if he comes in and makes a mistake in his first game. Everyone then says 'we need another and another one and another one'. We have to cool down. These boys all have big quality.
"These lads are here and now they have to create a situation where they can show it every week. It doesn't mean they will be free of mistakes for the next 20 years. Nobody can do that."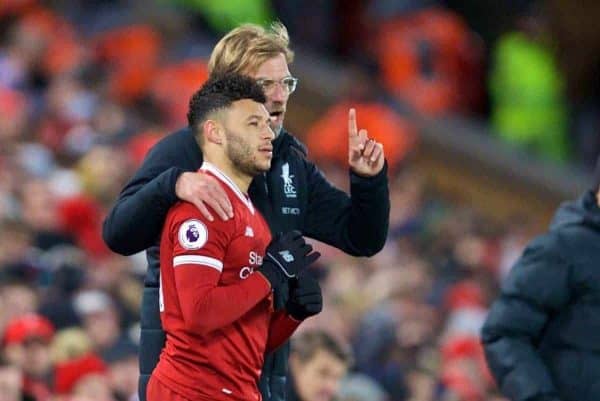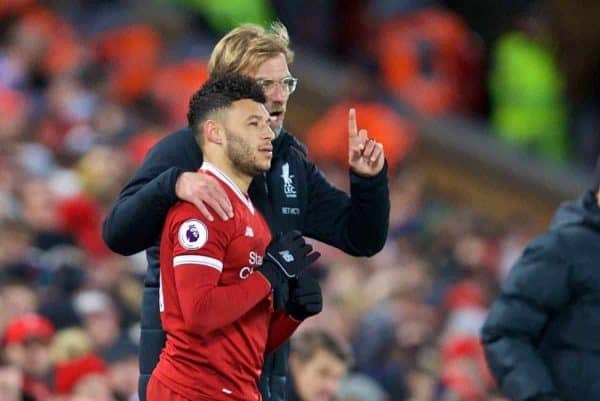 This is an admirable approach from Klopp, with Karius given few chances to prove himself with an extended run in the side barring his initial spell after joining from Mainz 05.
But the German is deceptively guarded when discussing the merits of new signings and the players within his squad, and rightly so.
For example, Klopp described suggestions of a move for Alex Oxlade-Chamberlain as "nonsense" at the end of 2016, but eight months later he was a Liverpool player.
Oxlade-Chamberlain is now established as a key member of the Reds' squad, but revealing his intentions before the appropriate stage would have undermined Klopp's other midfielders.
This could be the case with Klopp's experiment with Karius, with the 24-year-old's position likely to be reviewed at the end of the season.