Jurgen Klopp has demanded results over style and says working hard will be key to Liverpool's continued impressive form.
The Reds have now gone 17 matches unbeaten in all competitions as they head toward a key clash against table-toppers Man City.
Such a set of results has put the Reds three points clear in fourth place of their nearest challenges Tottenham, while also much closer to second- and third-placed rivals.
Now the hope must be that an unbeaten run can be maintained, after January derailed the Reds attempts to climb higher in 2016/17.
This time around though, Klopp is adamant that he and the players know what to do, and it's not just about having a swashbuckling style which is pleasing on the eye.
"We are all a little bit more experienced in this period of the season," Klopp told LiverpoolFC.com.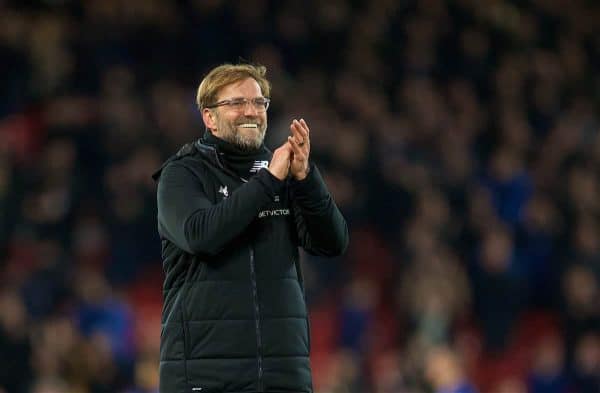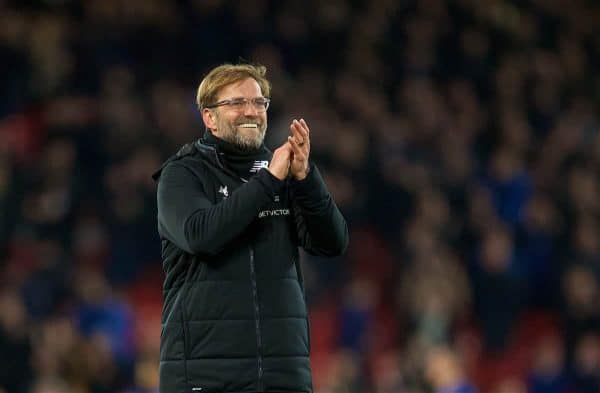 "It's not about playing a style from the sky or whatever, we really have to work and get results. That's all we need.
"It's not allowed to be frustrated in a game about this or that; you always need to find a solution for the next situation and the next situation and the next situation."
The Reds' latest victory came courtesy of a 2-1 derby success in the FA Cup, giving a measure of revenge to Liverpool after Everton somehow snared an undeserved draw in the league in December.
Once again Klopp's side were vastly superior, but the players' reactions to conceding a goal was key for the manager.
"It's not my job to judge them but Everton played much better than the last game when we played them. But they couldn't really create chances – we were always there and defended pretty well
"The goal they scored was a big mistake by us, bad protection; we slept a little bit and lost [the runs].
"You need to react and we reacted. The first pass after the goal was the worst we played in the whole game – Joel, nice and easy, to a blue [shirt].
"But then we were back on track and did what we had to do in a cup game, a cup fight, a derby, being ready for hard work."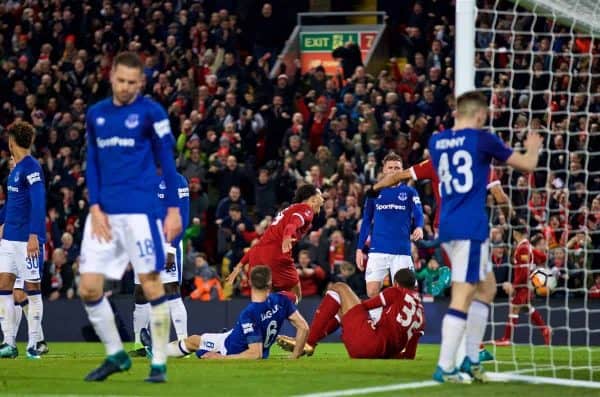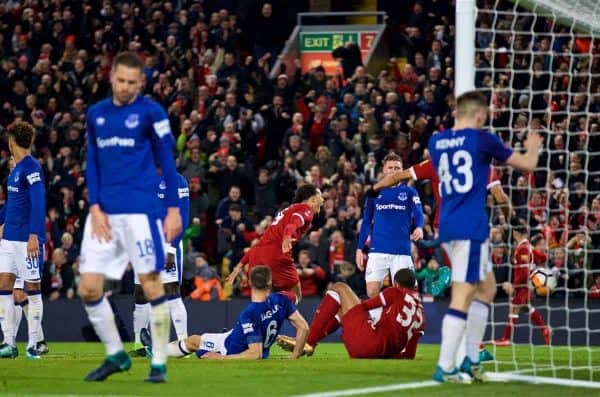 Work ethic, aggression and greed to win have been staples of Klopp's which he has repeatedly demanded of his team.
With three competitions to fight in across the second half of the season, the German manager is after more of the same, with mentality critical to progression.
"If you wait for an easy game you will never have one. If you are always ready to work really hard then maybe there's one or two in your whole career.
"We didn't wait for an easy game, we were ready for a hard game—and that's why we won."
The hard games will continue in the coming weeks, with matches against City, Spurs and Porto among a minimum of seven fixtures to play before the end of February.