Richard Jolly looks at Liverpool's transfer strategy and how a two-tier system is seemingly in place under Jurgen Klopp.
A Liverpool defender was always going to figure prominently in Sunday's plotline. Manchester City were visiting; the same City who had coveted Virgil van Dijk; the same Van Dijk who had become the world's most expensive defender and who was due to make his league bow.
Instead, injury denied him a top-flight bow. Instead, the stand-out figure at the back in Liverpool's 4-3 win was Andrew Robertson, the scourge of the returning Raheem Sterling.
Robertson cost £67 million less than Van Dijk. The men who should comprise the left half of Liverpool's back four represent opposite sides of a policy.
The Dutchman joins Mohamed Salah, Sadio Mane, Gini Wijnaldum, Alex Oxlade-Chamberlain and next summer's arrival Naby Keita in the expensive section. Robertson ranks alongside Dominic Solanke, Marko Grujic, Joel Matip, Loris Karius and Ragnar Klavan on the cheaper side of the equation.
And a two-tier transfer strategy has been cemented under Jurgen Klopp. Wijnaldum cost £25 million and all the other big buys at least £34 million. None of the small signings came for more than the £8 million Robertson.
What Liverpool have done in the Klopp era is to eradicate the in-between acquisitions, footballers who arrived for substantial prices but who were not at the top of their trade or on top of their shortlists. In short, they have not got a Mario Balotelli or a Lazar Markovic.
The Italian and the Serb arrived for a combined £36 million, or almost half of the fee Liverpool received for Luis Suarez.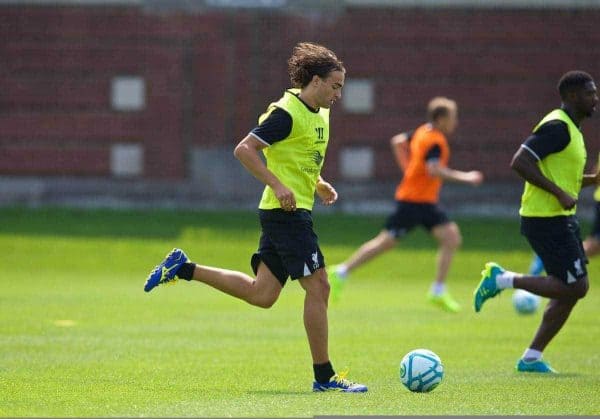 When Markovic is finally offloaded, they will have lost the vast majority of that £36 million. They were Moneyball gone wrong (Emre Can, who arrived that summer for a slightly cheaper fee, could be deemed Moneyball gone right, but for the probability he will leave on a free transfer).
Balotelli and Markovic were also uneasy compromises. There was little pretence either was Brendan Rodgers' preferred recruit for their respective roles. Their handling reflected as much. Their performances reflected poorly on those who identified them.
No-Comprise A-List
In contrast, Klopp's A-list arrivals have been players he definitely wanted. He has shown a willingness to listen, and Liverpool's scouting team were persuasive and correct in their analysis that Salah would be ideal, but once he pursues a target, his focus rarely shifts.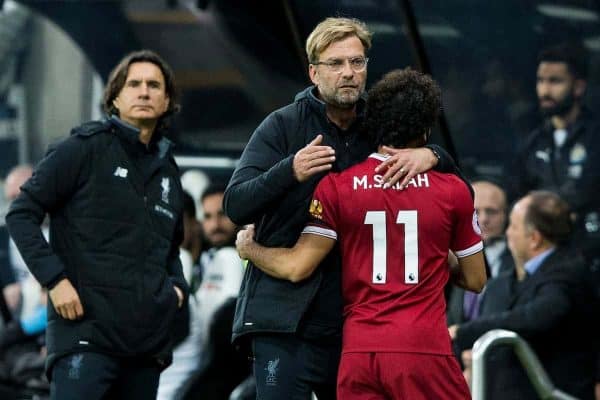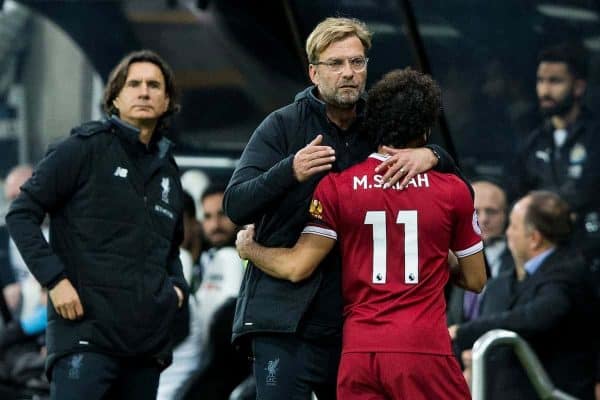 He has shown a refusal to compromise. He would rather persist with his existing players than end up with a fourth-, fifth- or sixth-choice signing. He waited for Van Dijk. He is waiting for Keita. The sense is that he would have waited for Oxlade-Chamberlain, too. There is a long-termism.
The German has been accused of hypocrisy for objecting to the English obsession with the transfer market and then spending heavily, but those charges are based on an inadequate understanding of his thinking.
He would rather sign no one than the wrong player, Balotelli-style. Some of his choices can be quixotic but so far, none of his bigger buys have failed. Salah, in particular, has been a spectacular success.
Some would say they ought to succeed. When Keita comes, five of the six most expensive signings in Liverpool's history will be Klopp's, something that only partially reflects the recent inflation in the market.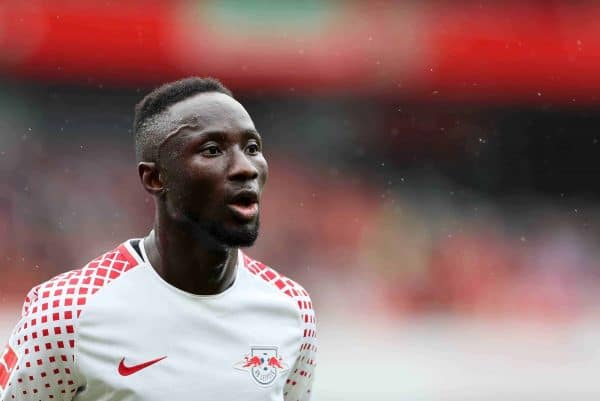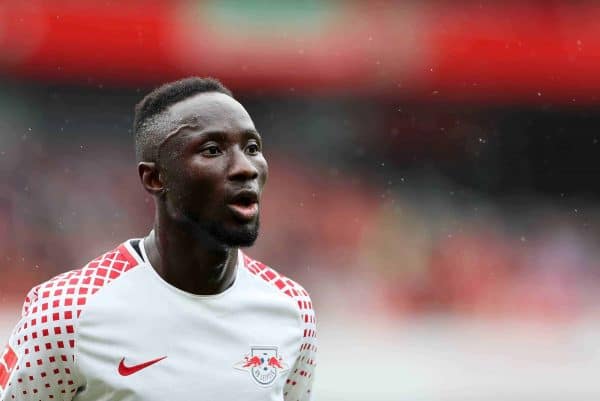 Van Dijk cost 50 percent more than any other centre-back in footballing history, Oxlade-Chamberlain £35 million when he would have been available on a free transfer 10 months later. Yet there is a logic to top clubs paying over the odds as long as those signings succeed, as Pep Guardiola argued when asked about Van Dijk's fee.
Get the right player and, providing he is young enough, a position can be locked down for years, instead of recruiting a series of cheaper and inferior versions, spending time and money on them and with the possibility that each newcomer may fail to settle. Liverpool's volte-face is a sign that the thinking behind the buys of Balotelli and Markovic was flawed.
Bargains
In contrast, there was a financial logic to the recruitment of the assorted finds in the bargain basement. Only Matip of them is an automatic choice, though that number should soon be doubled by Robertson.
But had Alberto Moreno not got injured, had the Scot not taken his chance with the assuredness that means he ought to be the regular regardless of the Spaniard's fitness, then Liverpool would scarcely have lost out financially. They could have sold the former Hull man next summer for a similar or higher amount.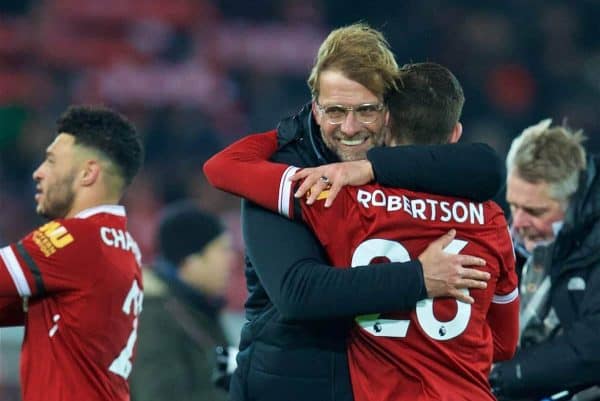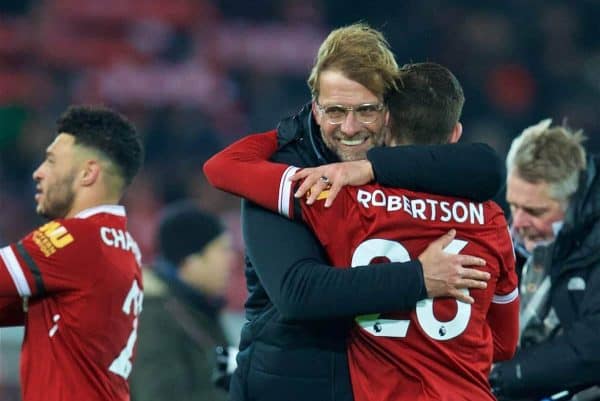 Klavan is another case in point. He has done well at times, less well at others. Instead of bringing him in from Augsburg, Liverpool could have found a centre-back of a similar standard in the Premier League.
However, dad they done so he would probably have cost substantially more; perhaps £15 million, instead of £4 million. And were he, like the Estonian, 32, they may have been looking at a loss of at least £10 million when he departed. Instead, when Klavan goes, it should be with Liverpool's best wishes and no regrets.
Because the B-list arrivals are relatively risk-free. Even in the worst-case scenario, Liverpool were never going to lose much money in the transfer market. Some offer the potential to prove hugely profitable.
It is a policy that allows Liverpool to take futuristic or optimistic punts, sometimes on developmental players, without them being much of gambles.
Learning
Arguably that began before Klopp – because Matip and Robertson were joined by the £3.5 million capture Joe Gomez, three-quarters of the back four against City came for a combined £11.5 million – and if such a strategy has seemed to backfire at times – Rickie Lambert and Adam Bogdan's Anfield careers scarcely fall into the category marked 'glorious successes' – the problems are only partly caused by poor identification of targets. The issue with Lambert was that Liverpool found themselves relying on a £4 million forward.

If Liverpool appear to have learned from their past, there may be a sense they have refined a theory from history. Real Madrid used to deal in Zidanes y Pavones, Galacticos and nobodies. It didn't work. Liverpool's looks a cleverer variant: as they already have a sizeable squad, they are not depending on cut-price players to occupy pivotal roles, week in, week out.
If Liverpool's transfer-market policy consists of Van Dijks 'n' Robertsons, without the kind of half-way house, compromise signings that seem to frustrate Antonio Conte at Chelsea, it is partly because the Robertsons, the men who cost under £10 million, help free up funds for the Van Dijks.
Liverpool are looking in wildly different markets in a two-pronged approach that cuts out the false economies of the middlemen.