Liverpool are finally set to return to action, as they bid to stake a claim for a second-place Premier League finish, but who has been given a new lease of life at the club and will complacency creep in following the break?
On the back of a prolonged break following Liverpool's thrilling Champions League victory over Porto, a return to Premier League action awaits on Saturday when West Ham come to town.
The Reds will be brimming with confidence after all but securing their place in the quarter-finals of the European Cup, and with 12 goals hitting the back of the net in our last four games there should be little trepidation in seeing our 15 league game unbeaten streak at Anfield come to an end.
The Hammers – although placed 12th in the table – cannot be discounted, however, especially when you consider their impressive record at Anfield of late. David Moyes's side are positioned precariously close to the relegation zone with just four points separating them from 18th placed Southampton, ensuring they still have plenty to fight for.
But our battle is being played out towards the top of the table. With our rivals facing off against each other on Sunday a win is non-negotiable as there is no greater opportunity to boost our chances of a second-place finish come the end of the season.
With a lot at stake, here are the sliding door moments ahead of the encounter with West Ham…
Champions League Hangover Cause for Concern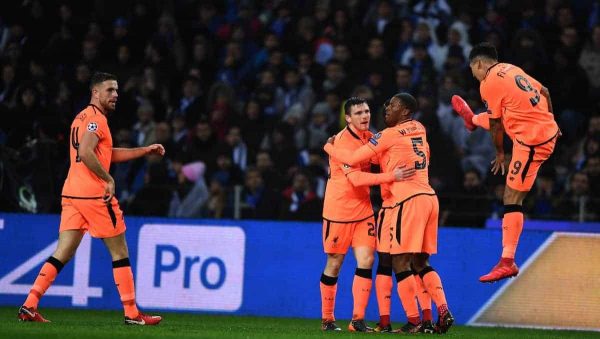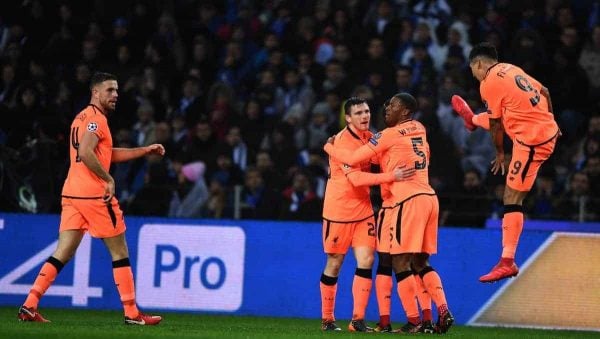 If Liverpool emerge from their 10-day break with a Champions League hangover then West Ham could easily pull a fast one at Anfield.
The Reds' impressive 5-0 thumping of Porto has spirits high and has set expectations even higher, the ease in which Jurgen Klopp's chargers dismantled the Portuguese outfit has sent out warning signs to the rest of Europe's elite. Yet whilst our campaign in Europe is reaching new heights with each passing game, the battle on the domestic front is hotting up and we cannot afford to let our foot off the gas.
However, Liverpool's record on the back of a prolonged break or following a Champions League tie this season has left a lot to be desired. Results from four breaks preceding today's game have returned just four points from a possible 12, whilst our return from Europe has seen us secure just seven points from 18 on offer.
It ensures the door is left open for the Hammers to deny Liverpool victory at Anfield for a fourth successive game across all competitions – having secured two draws and a victory in their last three visits to Merseyside.
With a shot at second place in the table on the line, the onus is on Liverpool to throw complacency out of the window to avoid a similar fate which awaited us at Swansea following a similar extended break from action.
Dejan Lovren the Man to Partner Virgil van Dijk?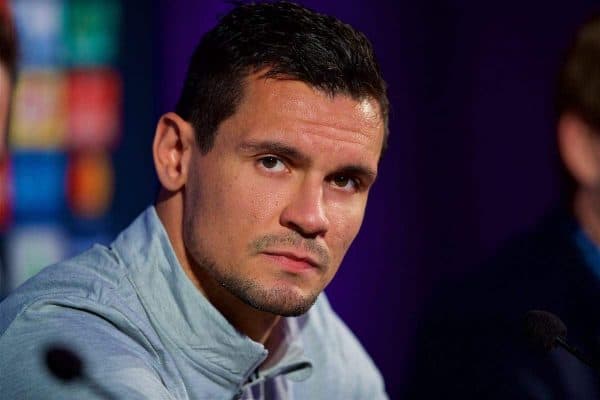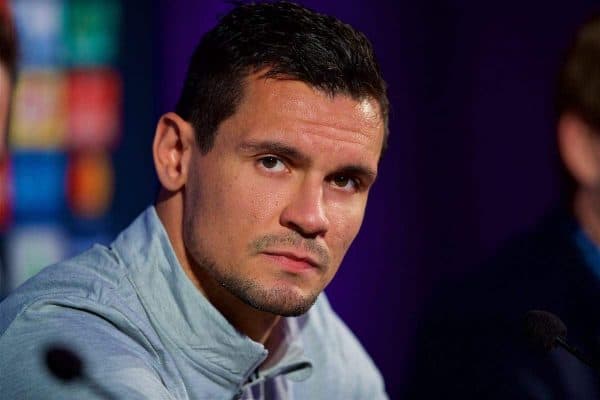 If Dejan Lovren continues to thrive then he will cement his place as Virgil van Dijk's defensive partner for the remainder of the season.
The ebbs and flows of Lovren's career at Anfield constantly keeps us on our toes as a handful of confident showings are often followed by a capitulation of the highest order. Yet, credit must be given where it is due following an impressive run of form of late.
The arrival of Van Dijk appears to have rejuvenated the Croatian, offering a confident and composed partner which Lovren can thrive off. Whereas the man most assumed would assert his position in the heart of defence, Joel Matip, is well and truly off the boil.
A shift to the right side of defence has seen Lovren blossom, combined with a higher level of communication and leadership from his new partner and it is as though he is a completely different player – although consistency will continue to be his greatest test in a red shirt.
Many expect, and anticipate, Lovren to fail the test. And while his history suggests as much, it is time we throw our support behind the defender – for the remainder of the season at least – as our ambitions in the final few months could very well rely on him.
Sadio Mane's Scoreboard Impact Could Propel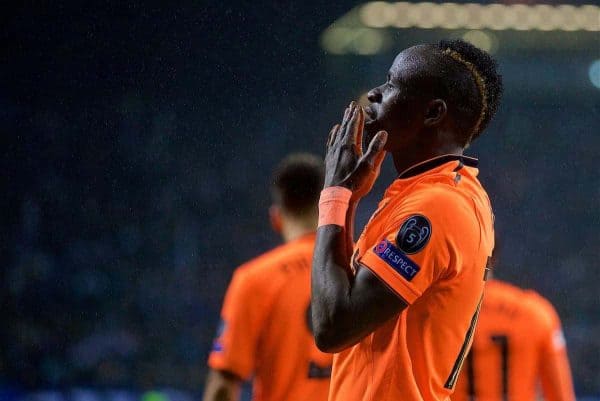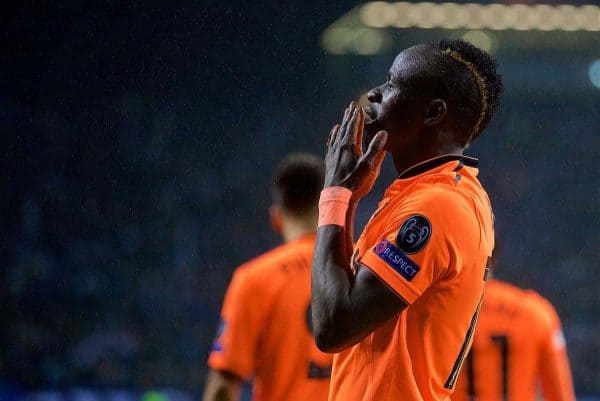 If Sadio Mane's showing at Porto is a sign of things to come, then our season is about to hit a whole new level.
The mystery surrounding Mane's form has proven to be ever alluding. At first look, the winger's performances appear to be significantly underwhelming in comparison to his sensational debut season at the club. Yet, his impact on the scoreboard so far this term is just one goal shy of equalling his return from last season (13) – with at least 12 games remaining.
Whilst Mo Salah and Roberto Firmino have been hitting the headlines with their consistently high levels of performance, Mane has appeared to be living in their shadow. That was until the trip to Porto.
Mane's hat-trick heroics were a flashback to the time when the 25-year-old played without fear or trepidation. The joy of playing football has returned and it is at the peril of our opposition.
A full flying Mane is a boost to our hopes for the remainder of the campaign and if you thought our attacking trio were already hitting the ultimate heights then buckle yourself in because it is about to get a whole lot more interesting.