Naby Keita arrives at Liverpool this summer but where will he fit in, and who will play alongside him? We assess the possible candidates moving forward.
There are a number of options at the club as well as the potential, and the need, to bring in new players to partner the Guinean, but Steven Gerrard recently alluded to one player not being around to pair up with the new man.
Speaking on BT Sport ahead of Liverpool's Champions League last-16 tie against Porto, Gerrard revealed that Emre Can would be leaving the club at the end of the season, but went on to comment on what Keita would bring:
"Well you'll have to wait and see what happens because Emre Can's leaving, obviously Keita's coming in.

"I think Liverpool would benefit from a monster of a centre-midfielder, a holder.

"A Wanyama-type player who does sit in and is disciplined, and he would give more protection to the back four.

"But Keita is a No. 8, Keita is a dribbler, and a runner. The way [Klopp] plays he plays 4-3-3 more often than not. So you can accommodate a Henderson and a Keita."
Gerrard will have been speaking from experience, as the the only dominant holding midfield players he played alongside were Javier Mascherano and Momo Sissoko.
This pair aside, the club have been barren in the position for some time, even though Lucas Leiva did a reasonable job prior to picking up a serious injury which affected his game.
Gerrard was even asked to play the role himself later in his career.
Liverpool will need reinforcements should Can leave, and they already need to replace the creativity Philippe Coutinho brought to the midfield position, so there should be a number of new players arriving at the club at the same time as Keita.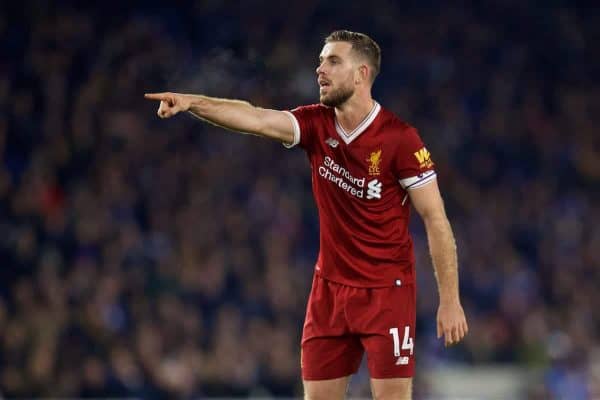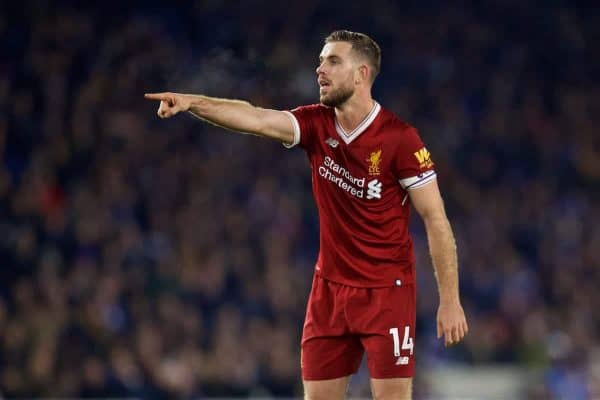 In the same pre-match discussion Gerrard suggested that Jordan Henderson would be better further forward as one of the advanced pair, rather than the deepest player in a three-man midfield:
"For me he is doing a decent job in this [holding] position, but I think Jordan's strength is when he runs forward.

"Without the ball he's got energy, he's got a great engine and he is capable of scoring goals and assists.

"For me I think Jordan offers more a little bit further forward."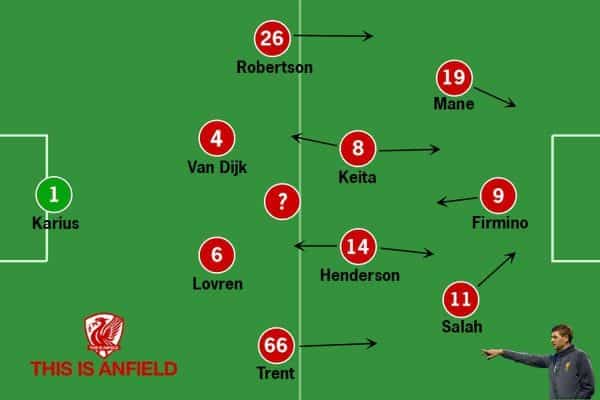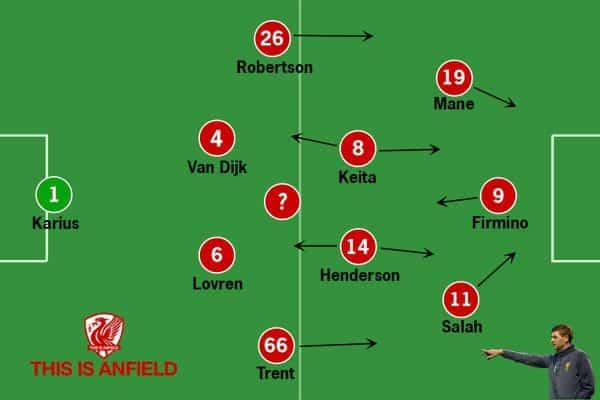 Judging by this assessment of his successor, the former captain thinks that Henderson would be the perfect partner for Keita.
Keita could operate in the role as the most attacking of the midfield three which has recently played by Alex Oxlade-Chamberlain and James Milner, and last season by Adam Lallana.
He could also play the shuttling role between the boxes, using his dribbling skill to drive forward from deeper areas before creating space for the attack as he advances with the ball.
He could also operate as the deepest player, but he would be wasted there, much as Gerrard thinks Henderson is.
Current Crop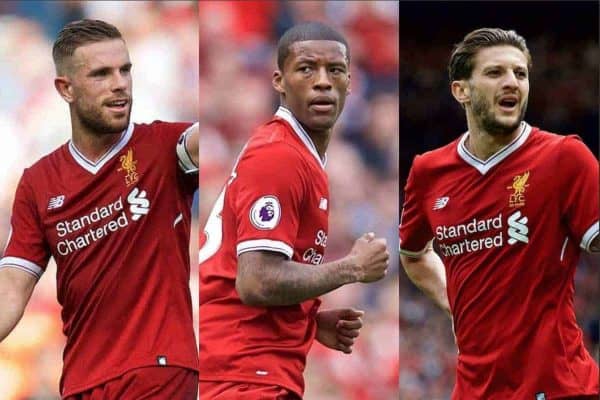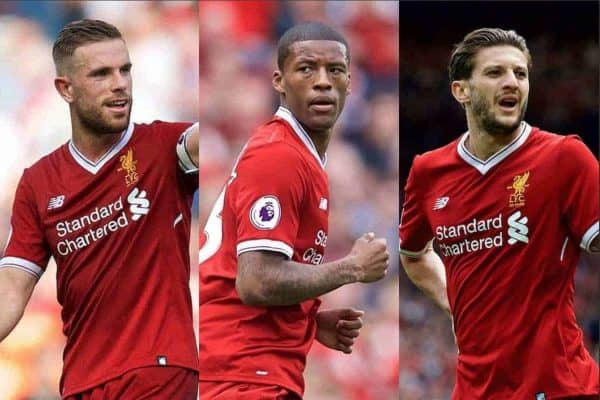 Georginio Wijnaldum would be a good option to work alongside Keita, as he has similar attributes but is more understated.
In his poor performances this can mean he goes missing, but in his better displays the Dutchman is available in the right places at key moments in both attack and defence.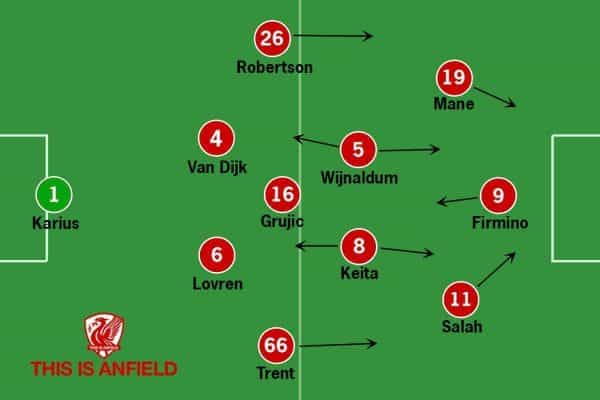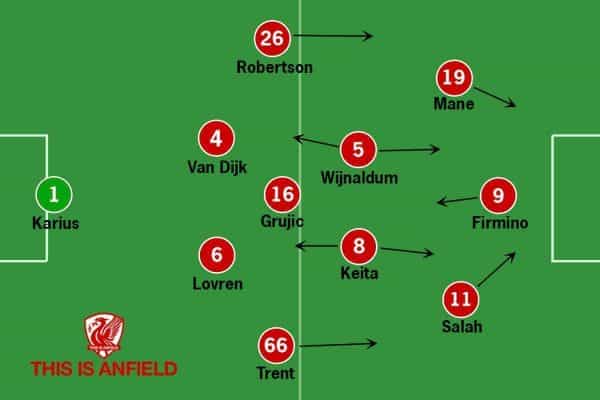 Marko Grujic is occasionally being used as the holding midfielder during his time on loan at Cardiff, and he certainly suits Gerrard's "monster" tag, winning all 15 of his aerial duels in the south Wales side's recent win at home to Bolton.
The Serbian has played the holding role twice, as well as playing on the right of a pair in a midfield four or three.
It will be interesting to monitor his performances for the rest of the season as Cardiff push for promotion, but even if he does become a regular part of the first-team squad in a holding midfield role, Liverpool still need another option in this area of the pitch.
Milner has another year left on his contract, so could still be around to fill in when needed as he has this season, while Oxlade-Chamberlain and Lallana could also operate alongside Keita as part of the attacking two in front of another player.
Current Keita

This season Keita has played in RB Leipzig's usual 4-2-2-2 formation, but has occasionally appeared in a 4-3-3 which isn't dissimilar to the system Liverpool use.
Another handy coincidence, which may not even be a coincidence, is that Klopp's 4-4-2 formation isn't far off the 4-2-2-2 used by Leipzig.
Keita is getting ready for Liverpool, and Liverpool are getting ready for Keita.
If the club were to adapt a setup similar to that used at Leipzig, then they would definitely need reinforcements behind their new signing, but the No. 8 has operated in a number of the roles in this formation.
WhoScored tells us that he has played deeper more often than not this season, but while he does have defensive attributes it is important to note that he is not a holding midfielder.
This job is usually carried out by another player, such as Diego Demme, alongside him in a double pivot.


But this graphic indicates that Keita also occasionally plays in the second pair in a 4-2-2-2, or as part of the duo in front of the holding player in a 4-3-3.
Both formations rely heavily on the full-backs for the width, but the use of a specialist holding midfielder would give them more insurance as they bomb forward.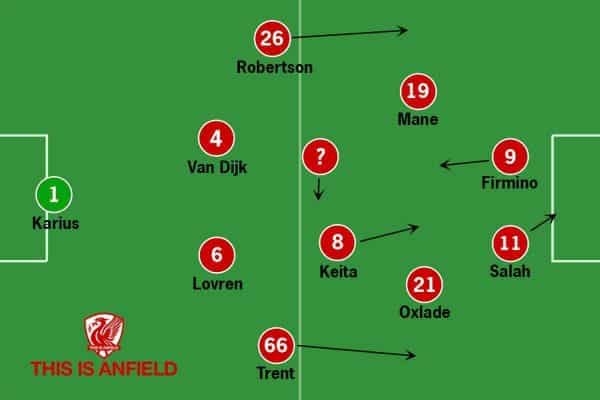 Another aspect of the Liverpool style Keita is used to at Leipzig is the pressing game.
His ability to press as part of the team unit when possession is surrendered, while also having the skillset to avoid an opposition press make him ideal for Klopp's philosophy, is another reason the club pursued him so persistently and patiently.
Other than Roberto Firmino, there probably isn't a player in world football with this level of ability who fits Klopp's system like Keita does.
New Additions

Another former midfielder, Dietmar Hamman, agrees with Gerrard, and believes Liverpool will need another player as well as Keita.
"He's not a holding midfielder, he's someone who wants to bomb on," the German told i.

"With Wijnaldum, with Henderson, with Can—they're not defensive-minded players—they're players who want the ball, they are players who want to move forward, they are players who want to drive with the ball and maybe finish themselves, get in the box and Keita is a similar player to that.

"Probably in ability he is better, because he can beat a player and he can nick a goal. So yes I think he will improve them but he's not really the type they need.

"The lack of a holding midfielder has been holding them back for a long time now."
Hamman's compatriot Leon Goretzka would have been a good partner, but again wouldn't have solved the problem in front of the defence and he is Bayern Munich-bound anyway.
Watford's Abdoulaye Doucoure, Sergej Milinkovic-Savic of Lazio, Leverkusen's Kai Havertz, Hoffenheim's Kerem Demirbay, and Lyon star Tanguy Ndombele are among the names which have been mentioned, and would provide good foils to Keita, but the same applies to them in terms of preferring more advanced roles.
Other more defensive-minded players the club could look at are Wilfred Ndidi, the aforementioned Wanyama, and Napoli holder and Keita's compatriot, Amadou Diawara.
Another Napoli midfielder, Jorginho, could offer a more creative option in the role, as could Paris Saint-Germain's Adrien Rabiot who could also play further forward.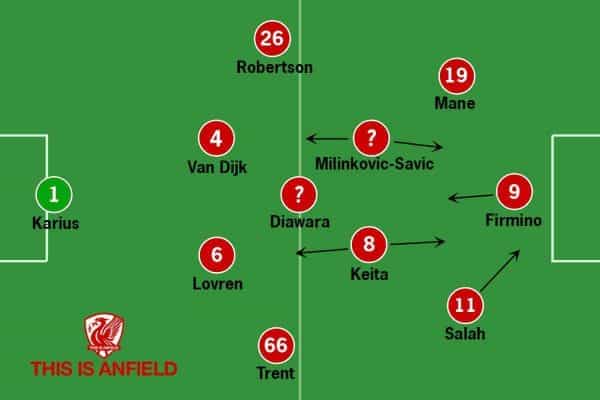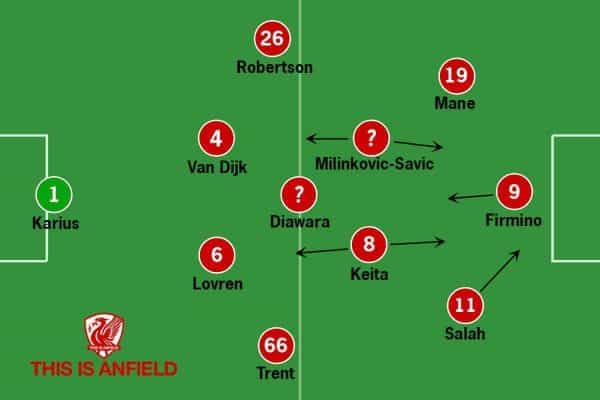 Finding support for Keita in midfield could be less about finding a partner, and more about increasing the quality and structure of the team through the middle.
Liverpool regularly feel like they're a handful of signings away from something special, but the loss of players such as Coutinho and Can makes it feel like there are steps backwards before or after every step forwards.
This summer the club need to use Keita as a platform from which to build a new, stronger midfield unit rather than rely on him to carry it alone.
He may be capable of doing that, but another new name or two alongside him could make facing Liverpool an even more daunting prospect for opposition sides next season.