Here we round up the latest news regarding Liverpool FC, including the fallout from a UEFA investigation, wild rumours and substantial praise for Mohamed Salah.
FA & Kick It Out fume over UEFA's Brewster investigation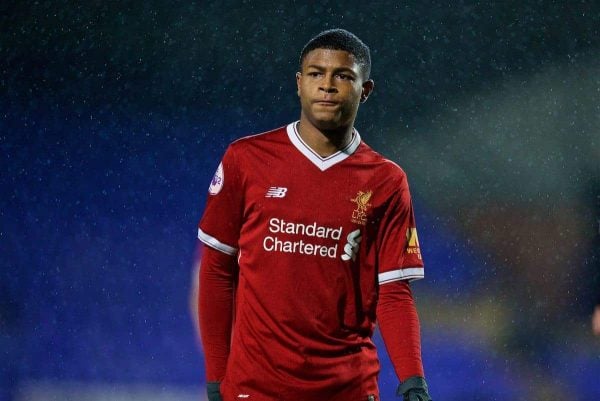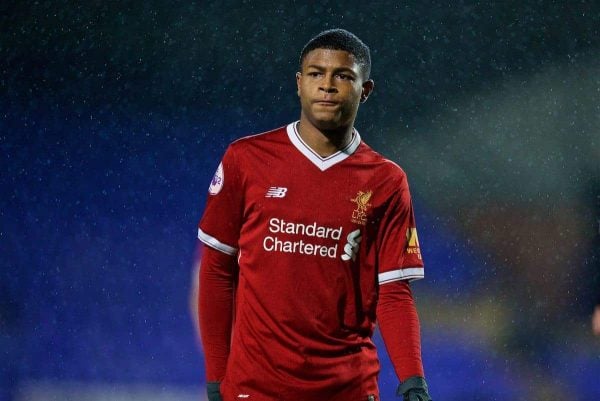 UEFA yesterday passed judgement over allegations made by Liverpool youth forward Rhian Brewster that he was racially abused by a Spartak Moscow player.
The governing body investigated his claims but found no evidence to corroborate the allegations.
Today, both the English FA and anti-discriminatory organisation Kick It Out levelled their displeasure at the outcome.
Kick It Out named and shamed Spartak as part of a strongly worded statement.
"The organisation is deeply disappointed with the findings of the independent investigation, with this outcome likely to give further encouragement to those who wish to be abusive in the sport," it read.
"Kick It Out believes there are issues with clubs, such as Spartak Moscow, who have been involved in several alleged racist incidents in recent years, receiving little or no discouragement by national and international football authorities in response to allegations of racism and discrimination."
The FA, meanwhile, also expressed a lack of satisfaction at the outcome with their own statement.
"The FA believes that all forms of discrimination are completely unacceptable and any allegation must be fully investigated," a spokesperson said.
"We commend Rhian for his bravery throughout this process, during what would've been an incredibly difficult and challenging time for any young footballer.
"Whilst we are disappointed with today's decision, we will continue to work with UEFA on how to best tackle incidents of discrimination in the future."
Brewster is currently sidelined after undergoing ankle and knee surgery following an injury in an U-23 match and will not return until pre-season.
Gerrard lauds Salah as Premier League's best African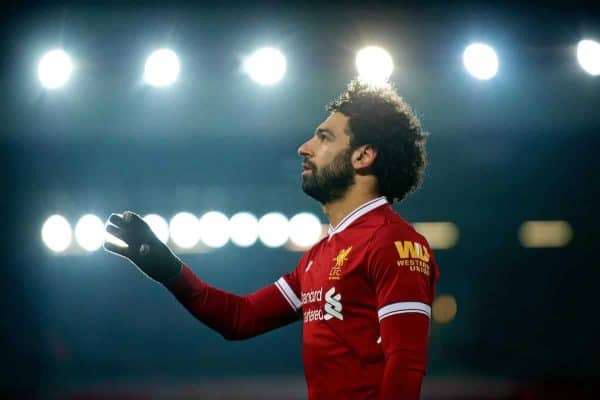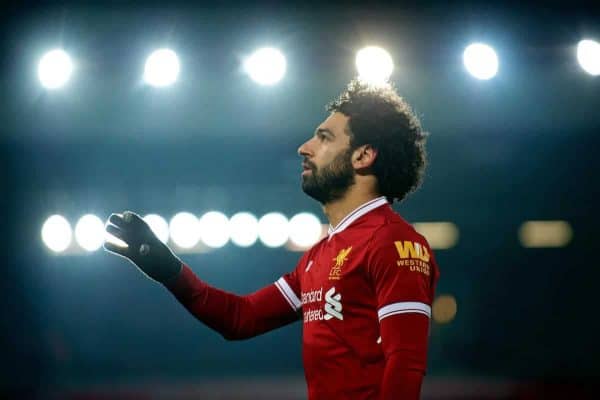 Yaya Toure, Didier Drogba, Michael Essien and Riyad Mahrez have all been stars of the Premier League over the years—but Mohamed Salah outshines them all.
That's the view of Steven Gerrard, former Reds skipper and current U-18 head coach, who says the current Liverpool forward is the best African to have played in England's top flight.
Gerrard made the comments on BT Sport, report the Mirror, after being asked if Salah had done enough to be regarded as the finest.
"I think you have to wait to see how he finishes the season, but if he continues to get goals and set a record, then you have to say yes."
Mignolet to replace Reina again?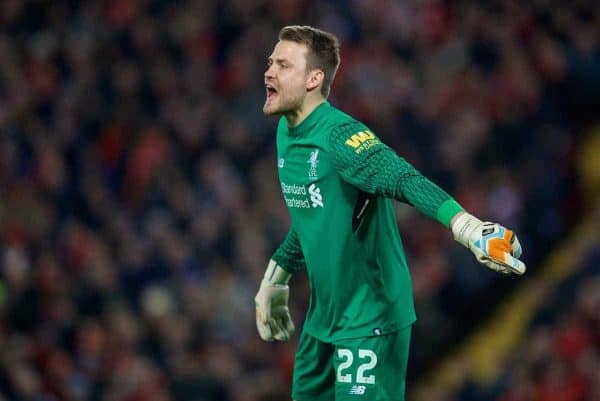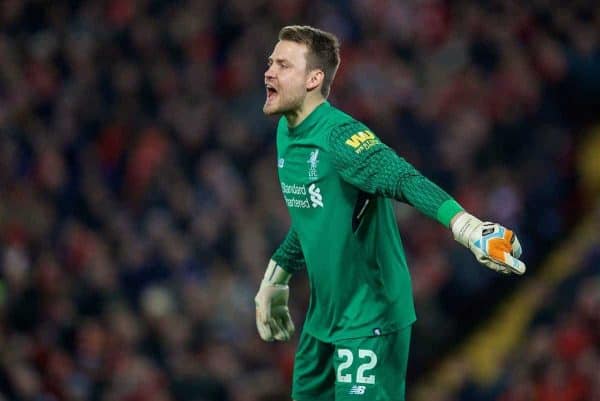 Belgian outlet DH claim Mignolet has changed agents in search of a summer move.
Napoli and Borussia Dortmund are in the hunt for the stopper reportedly, with BVB set to sign a new No. 1 this summer and the Italian side having earmarked Mignolet previously.
There is also apparent Premier League interest in his signature.
Chelsea youngster extends Anfield trial
Liverpool are currently running the rule over Chelsea's 20-year-old midfielder Isaac Christie-Davies, deciding whether to offer him a contract.
The youngster is being released by Chelsea at the end of the season and the Reds have extended his trial so that he can feature against Manchester United U-23s on Friday.
"It's open-ended how long he's here," said boss Neil Critchley to the Echo.
"We don't have another game after Friday for 10 days so we'll review it then."
Salah 'in talks with Madrid' – lol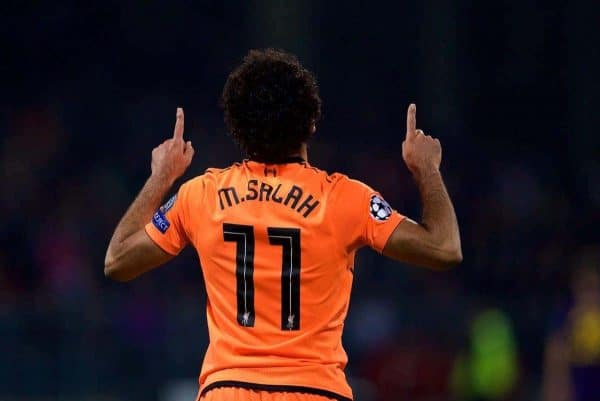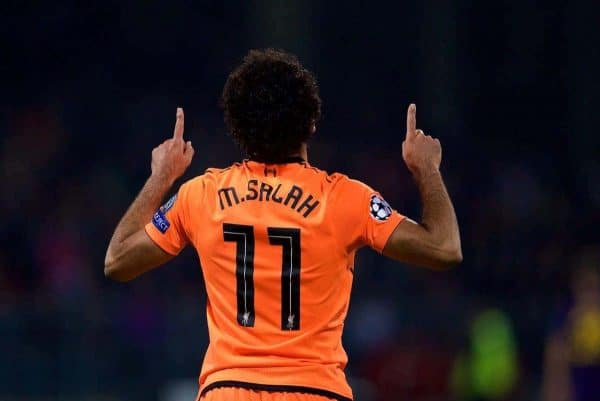 File this one in the biggest bin ever, included here only for your own amusement.
Spanish nonsense-peddlers Diario Gol (deep breath…) say Philippe Coutinho has told Lionel Messi that Mohamed Salah is talking to Florentino Perez about a summer move to Real Madrid.
Convoluted, isn't it?
It's like the scene in Harry Potter where Hermione has to tell Harry a line of four or five other people have said something in turn about someone else wanting to see him.
Also like that particular scene, it turned out to be nothing but made-up, blithering lies.
The report suggests an €80 million price tag for Salah, who will be "much cheaper" than €200m Harry Kane. Insert your own confused face gif here.
In other fake news emanating from Spain, Don Balon reckon the Reds are after Dani Carvajal…because right-back is an area of the team desperately in need of more depth and spending, apparently.