Liverpool midfielder James Milner thinks—at the age of 32—he is finally changing perceptions of him as he tops the table of Champions League assists this season.
The Reds vice-captain has created seven of the 28 goals Jurgen Klopp's side have scored in Europe despite just 341 minutes of pitch time.
That is three better than team-mate Roberto Firmino, Paris St Germain forward Neymar, Manchester City's Kevin de Bruyne and Eden Hazard of Chelsea—all of whom have played at least 100 minutes more.
It has become something of a joke within the Liverpool squad but for Milner it is just an extension of what he feels he has done throughout his career, only no-one has paid any attention until now.
"I've been mentioning it? I think it's more the other way around to be honest," he said ahead of the visit of Porto, who are seeking to become the first team in the competition's history to overturn a 5-0 first-leg deficit.
"There has been a bit of banter about it. It's nice to have, it helps me shut down any arguments if there is any banter going on in the dressing room.
"I just want to contribute to the team. Throughout my career I've managed to create goals for the team I have played at.
"That's a strength of mine even though I am seen as a bit of a workhorse who runs around a bit.
"Throughout the years if you look at the stats I have created a few goals. Hopefully I can keep doing that."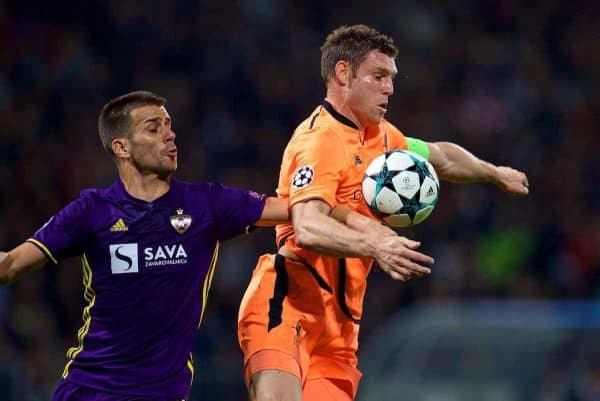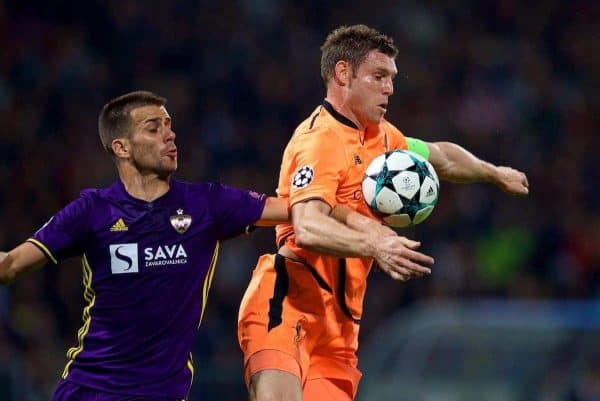 As one of the most experienced players in the dressing room Milner has seen Klopp's relatively young squad evolve as the season has progressed.
Now, with one foot in the quarter-finals, the former England international midfielder believes they have to consider the prospect of winning the competition for the sixth time.
"Yes. I think we are getting closer. We are improving all the time since I've been here as a team," he said.
"Moving forward we are an exciting team to watch. I think we are learning to manage games better than we have done in the past. That maturity is coming through.
"At this stage of the tournament you need to have a belief that you can go on and win it, although still take it a game at a time.
"We have proved over the last few years we can beat anyone on our day but it is about being consistent, learning from the mistakes you've made and not looking too far ahead.
"The only thing we are focusing on is putting in a good performance and getting a win tomorrow night."
Klopp will resist the urge to rest key players and will probably only make up to three changes, fitness and illness permitting.
"We respect Porto too much and respect the competition too much that we would think about real rotation," he said.
"We don't rotate to avoid something, we only use the players which are in the best shape and if there will be a different lineup to Saturday it is only because we want to win the game and no other reason.
"That is what I meant when I said we would not rest players. We will maybe make one, two, three changes but only to win the game."