Here we round up the most notable of Monday's news involving Liverpool, including the usual transfer stories along with fallout from the weekend.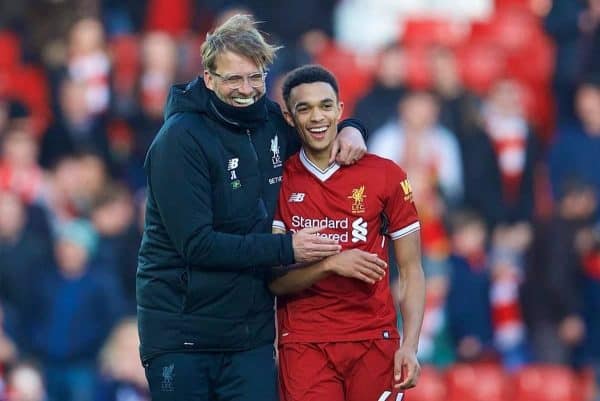 No blame on Trent, says Klopp
Jurgen Klopp has utterly rejected any criticism of Trent Alexander-Arnold from the defeat to Manchester United.
FourFourTwo report the boss backing his young right-back, waving aside comments from match pundits.
"I don't get it. If you wouldn't tell me [about it], I would never watch it. That makes absolutely no difference to me, what people say.
"What did they say? They said we defended bad? If somebody said it was only Trent's mistake, then the guy who said that has no idea about football and I wouldn't listen."
Klopp highlighted instead not winning the first and second balls against Romelu Lukaku as bigger factors for United's goal than Alexander-Arnold being beaten one-vs-one.
Profit and increased revenue for Reds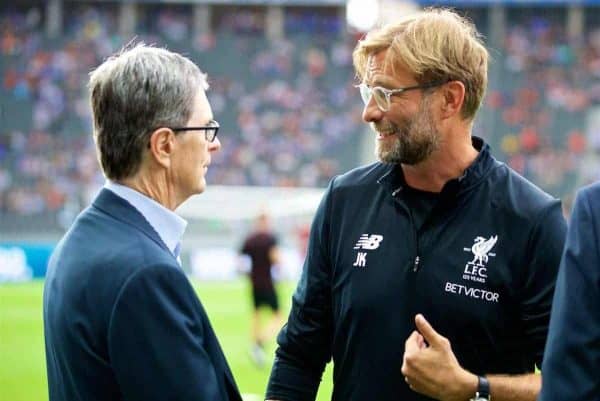 Liverpool's 2016/17 financial report was extremely healthy looking for the most part, as analysed by football finance blogger Swiss Ramble.
The Reds recorded a £40m profit for the year despite not having any European football to boost their income via prize money or TV revenue.
An impressive £12m increase in match-day revenue came courtesy of the new rebuilt Main Stand, and increased overall revenue to record levels.
Another increase is expected for next year due to the Reds' Champions League participation; more details on the analysis can be found here.
Timo staying put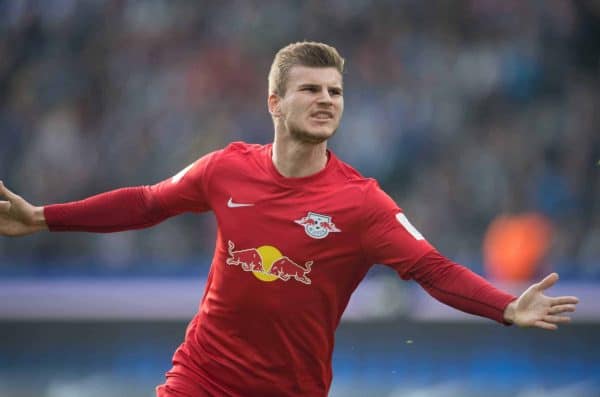 Timo Werner is one of the most in-demand young forwards in Europe, with Liverpool and Manchester United both reportedly keen to secure his signature.
Despite that, Werner told told Sky Sports Germany he fully intends to remain with RB Leipzig.
"I've got a contract here until 2022 and I'm very happy in Leipzig. I'm definitely still going to be playing here next year."
Perhaps Naby Keita should have a quiet word with him at some point in the next two or three months…
Carragher suspended after motorway incident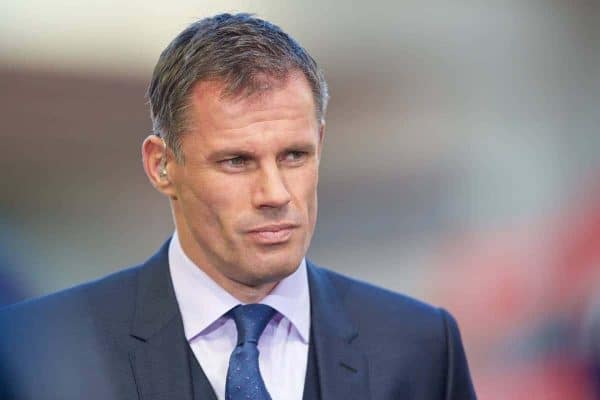 Former Liverpool defender Jamie Carragher has been suspended from his duties as a Sky Sports pundit following an incident at the weekend.
The player-turned-analyst was filmed spitting at a family in a car after being goaded by the father, driving and recording, after the defeat to Manchester United.
Carragher will not appear on Monday Night Football and is being spoken with by his employers over the matter, who have condemned his actions.
Wild rumours continue apace
Take your pick on the day's most far-fetched piece of transfer nonsense.
Diario Gol believe Luka Modric has had enough of life at Real Madrid and wants a Premier League return, with Liverpool earmarking him as Philippe Coutinho's replacement.
Tottenham and Arsenal are also possibilities for the Croatian.
And the ever-unreliable Don Balon go with Emre Can to Real Madrid for Monday's rumour, with a £150,000-a-week offer on the table to tempt the German away from a move to Juventus.