Liverpool Ladies goalkeeper Siobhan Chamberlain previews Sunday's FA Cup quarter-final with Chelsea and reflects on meeting David Beckham.
The Reds take on the league leaders in the cup on Sunday and Chamberlain hopes they can reach the semi-finals—the same stage they reached last year.
Liverpool were knocked out by overall winners Manchester City, while Chelsea were thwarted by runners-up Birmingham City, also in the semi-final.
The Blues have had the upper-hand in the league this season but Chamberlain believes Liverpool can produce an upset if they "stick to the game-plan" and show "strength and aggression."
"We had a meeting and went through our game-plan and how we will use it against Chelsea," Chamberlain told This Is Anfield. "Obviously we don't want to give away our tactics too early though!"
"But we know Chelsea's threats. They are strong all over the pitch. They have a midweek game in the Champions League and they have had a lot of players away on international duty so we have to be strong and aggressive against them.
"You never know. It's a game of either 90 minutes or 120 minutes—league form goes out of the window. We need to go out there and deliver our game-plan.
"We believe if we do it the right way that we can get the win."
Chelsea face Montpellier in the quarter-finals of the Champions League on Wednesday, just three days after facing Liverpool.
But Chamberlain doesn't believe Chelsea will field a weakened side and insists Liverpool are prepared to face a strong team.
"They have a big enough squad to be able to rotate. They have been doing it all season so we know whoever is on the pitch will be a very strong XI," said Chamberlain.
"They could have the Champions League game in the back of their minds but ultimately it's the FA Cup and a chance to get through to the semi-final so I'm sure they will be hot on making it through.
"They will be disappointed not to win it last year," she added.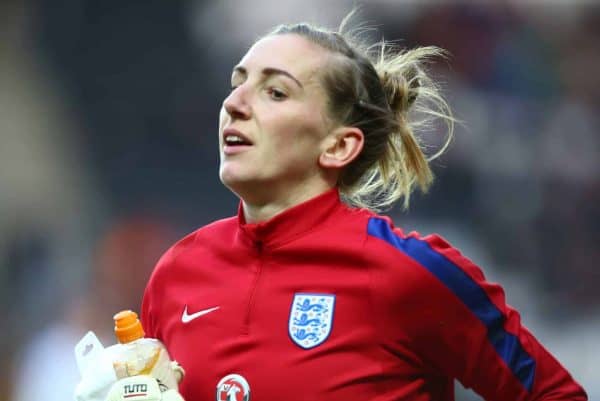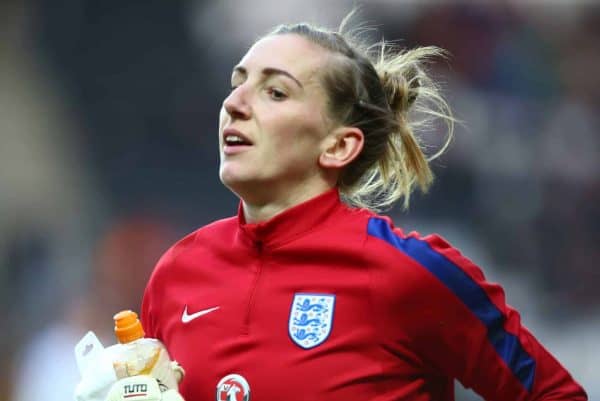 Chamberlain returned from international duty this week after helping England finish runners-up in the SheBelieves Cup.
She took part in the prestigious tournament alongside a number of Chelsea players and is now preparing to face them in Sunday's crucial cup match.
"It's quite a small league," said Chamberlain. "Everyone knows everyone and you're used to spending a lot of time on international duty with these players then coming back and switching to club mentality.
"It's nothing that's new. You have your friendships but once you get over that white line there's no friendships in football."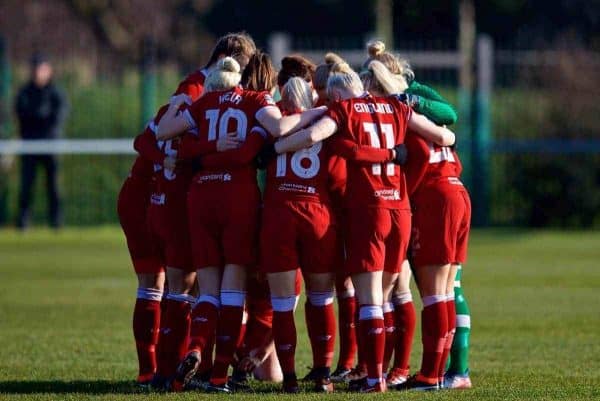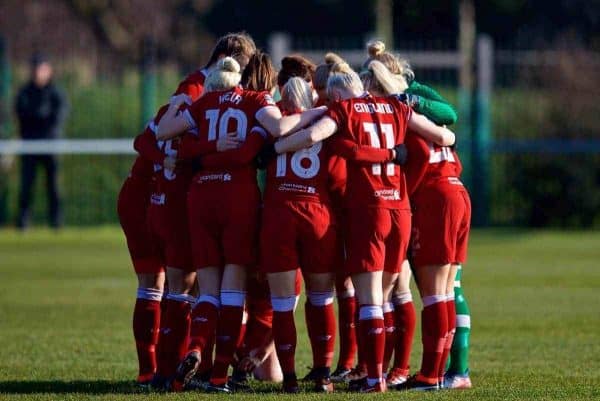 As well as progressing in the cup, Liverpool hope to make strides in the league this month but face a tough fixture against fifth-placed Birmingham.
They also take on bottom side Yeovil Town on the final day of the month but Chamberlain is wary of a potential threat in a league which has seen inconsistencies from all sides.
"Chelsea and Manchester City at the top have stepped away from the pack slightly and they have shown in their results they have improved massively.
"Other than them, anyone can beat anyone on their day and it's been very close in the league. We haven't quite been able to get that momentum going. We maybe need to look at getting on a roll with results.
"It can sometimes be difficult with the way the league is set out because you might win a game but then not have another one for two weeks.
"But that's where we need to develop so we can continue to pick up victories and get those performances in."
Liverpool's lack of consistency could be down to a number of enforced changes in defence following unfortunate injuries to some key players.
Skipper Gemma Bonner and Amy Turner have been ruled out with long-term injuries, while Chamberlain herself has recently returned following a three-week absence.
Minor setback in the grand scheme of things. Road to recovery is well underway and I'm already seeing positive outcomes this time around ???? #stronger https://t.co/CEzeeIYgXm

— Amy Turner (@amy_turner4) March 9, 2018
The Reds will also be without former centre-back Casey Stoney for the first time on Sunday, following her retirement.
"There has been a lot of changes to the back line but credit to the players who have come in," said Chamberlain.
"They're young players and it's been a good experience for them against some of the top teams in the Women's Super League.
"It's good for the development side of things but obviously you want your best players on the pitch. There have been a lot of changes but we have the leadership and experience to deal with it."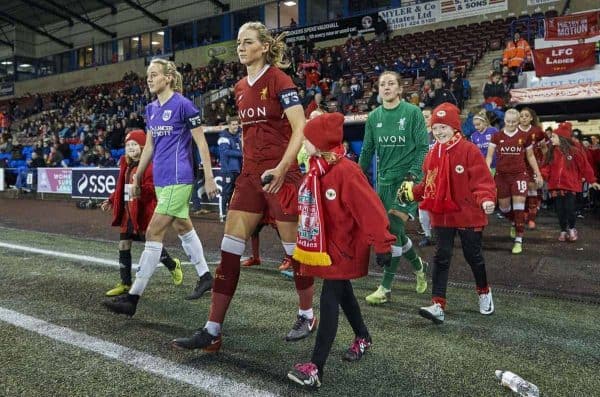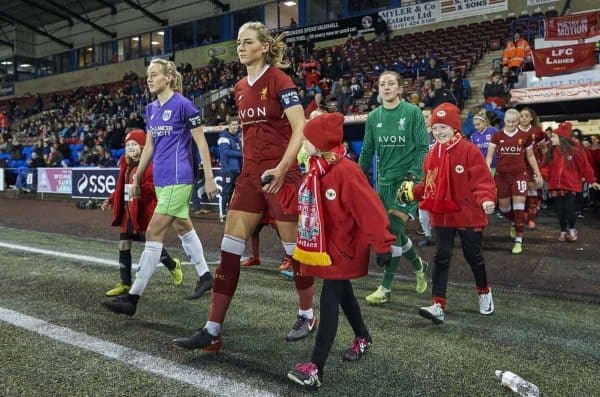 If Liverpool can make it through to the semi-finals of the FA Cup, it will top off an excellent month for Chamberlain after she picked up her 50th international cap in England's 2-2 draw with Germany last week.
The Reds' keeper was presented with her match shirt by none other than England legend David Beckham—accompanied by new national boss Phil Neville.
An absolute honour to make my 5??0??th England cap last night.

…made even more special by having David Beckham present me with my shirt! ??#Lionesses ??? pic.twitter.com/ATNJBBZzvy

— Siobhan ???? (@Sio_Chamberlain) March 5, 2018
"Everyone was surprised when he walked into the changing rooms. Secrets aren't kept very well in football but until the last minute nobody really knew he was coming to watch the game so it was a very pleasant surprise!" Chamberlain recalled.
"To have him present me with my 50th shirt was a massive honour. He is a legend of the game and for England. It was just fantastic!"
Liverpool will host Chelsea in the FA Cup quarter-final at the Select Security Stadium in Widnes at 14:00 GMT on Sunday.
Tickets are still available to buy through the official website here.