Liverpool's front three are very unique and complement each other perfectly, but how then does one go about adding depth to the attack?
You have probably seen the image. There were two rows of headshots. One showed Jose Mourinho's forwards – Romelu Lukaku, Zlatan Ibrahimovic, Alexis Sanchez, Juan Mata, Anthony Martial and Marcus Rashford – and their combined goal haul for Manchester United this season. Another contained a larger number and pictures of just three men: Mohamed Salah, Roberto Firmino and Kenny Dalglish.
Without the 67-year-old Dalglish finding the net in three decades, Liverpool's trio still have more goals between them in this campaign; indeed they did before the Egyptian's four-goal salvo against Watford.
Include the 14-goal Sadio Mane and United's Jesse Lingard and the overriding message is still true: Liverpool's front three have outscored United's many attacking players. Which would be remarkable even if they were not two wingers and a false nine and had Sanchez, Lukaku and Ibrahimovic not struck 84 times last season.
But even excellence creates problems. Look at Liverpool's squad and it is evident they have greater strength in depth than before, especially in midfield and defence. It is also apparent that such cover is conspicuous by its absence in attack, heightening the importance of that deadly trio.
There are only two specialist first-team wingers in Jurgen Klopp's squad: Mane and Salah. The substitute strikers still at Anfield, Danny Ings and Dominic Solanke, have a grand total of zero goals this season.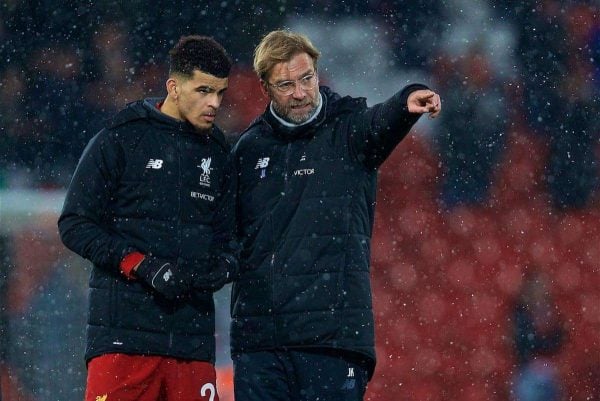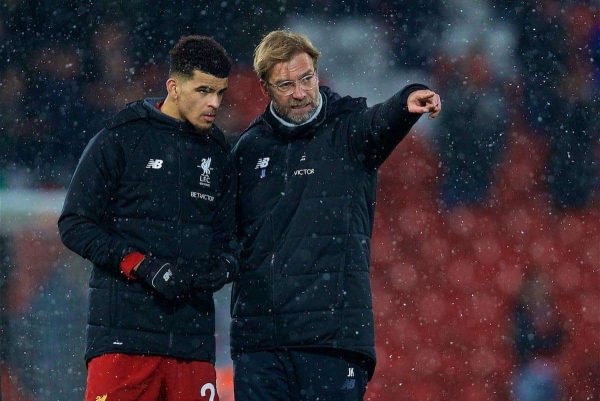 So it is not merely performance level and potency that makes the front three indispensable.
Liverpool may be in the strange situation where the thing they miss most about a £142 million footballer is his versatility. They, could, admittedly, have done with Philippe Coutinho's capacity to conjure the spectacular out of nothing against Swansea and United.
Otherwise, however, he would have offered a deluxe alternative, a man flourishing in the midfield who, had either Mane or Salah been ruled out, could revisit his old role on the left of a front three.
All of which poses issues when it comes to recruiting in the summer, ones that the Coutinho windfall only partially helps resolve. Liverpool require cover, men capable of slotting in for the front three, but with the obvious problem that anyone of that calibre would be unlikely to sign up for a substitute's role.
Perhaps the emergence of Ben Woodburn and Rhian Brewster would help compensate. Perhaps, too, Alex Oxlade-Chamberlain and Adam Lallana could be pressed into service further forward. The older man spent much of his Southampton career in a front three. The younger one is in his most prolific Premier League season, but it has still only produced three goals.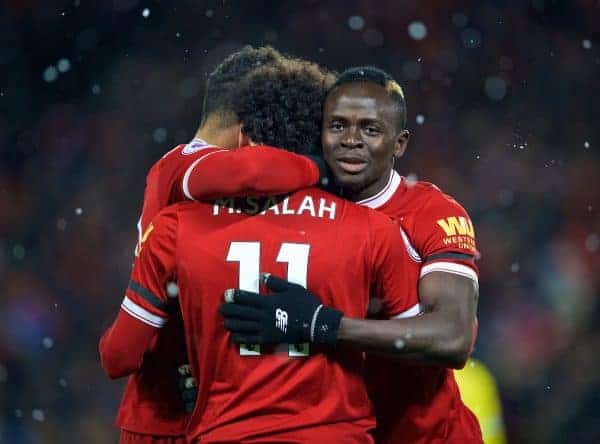 Lallana would offer some of the deft interplay Klopp wants, Oxlade-Chamberlain the raw speed the wingers exude. Neither, however, has tended to get into scoring positions quite often enough. Few midfielders do.
And the problem with Klopp's quixotic system and style means hybrid players become irreplaceable.
How many wingers marry a wide man's dribbling prowess with a striker's hunger and predatory skills, as Salah does? How many 23-goal centre-forwards combine fervent tackling with an ability to operate as the deepest of a front trio, as Firmino does?
It is little wonder that Daniel Sturridge, the anti-Firmino, feels an increasingly bad fit and, disastrous as his loan spell at West Bromwich Albion is, the Englishman's future ought to be spent elsewhere.
Ings and Solanke have more of the characteristics required to press or drop deep: they just have not supplied the goals. Their deficiencies may be in confidence, momentum, match rhythm or, probably most seriously, quality.
Getting another Firmino-type forward may be the hardest task. The answer as a winger may lie in the man they lost: not so much in Coutinho's skillset, which is sufficiently unique to explain his price, but in his adaptability. Part of the logic for pursuing Thomas Lemar seemed to be that he could operate on the left of the midfield or the forward trio, in a Coutinho-esque way.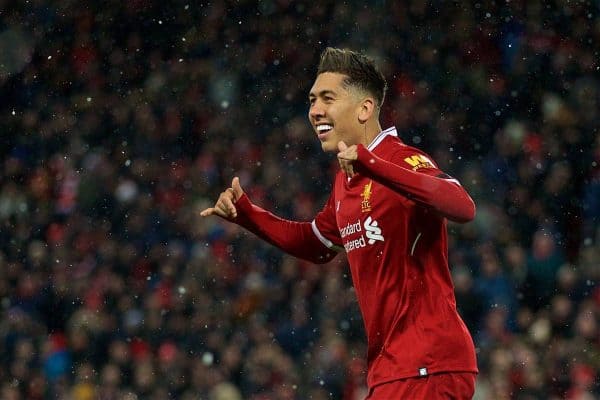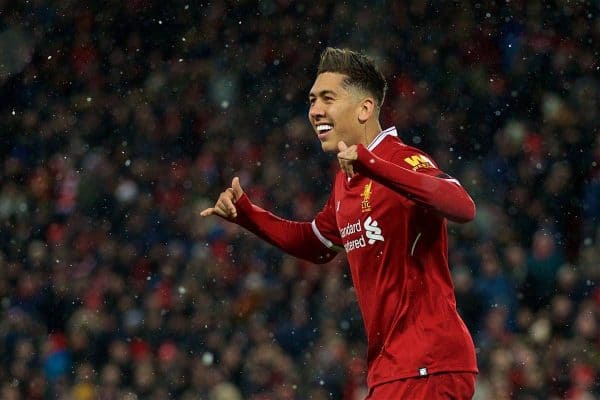 That capacity to operate elsewhere would mean a high-class player gets enough game time. The need for a winger who isn't just or really a winger, a wide player who can cut in and score and a footballer of the pace to slot into Liverpool's high-speed game limits the options.
Yet it does leave one theoretically ideal acquisition. Ryan Sessegnon's remarkable run of 13 goals in 22 games in Fulham has drawn comparisons with Gareth Bale.
He is the left-back turned winger, defender, speedster and finisher. It is easy to envisage him as both Liverpool's alternative to Andrew Robertson, especially if Alberto Moreno leaves, and slotting in for Mane in the front trio.
Perhaps, at a push, a player of his potential could be an Oxlade-Chamberlain-esque runner from midfield.
But the scramble for his services could be costly, just as Liverpool's recruitment drive threatens to be difficult. Because Klopp-style fast fusion players who can also be forwards and finishers are rare indeed.