Alex Malone casts an eye over the pivotal upcoming game against Manchester United and explains exactly why, this time, it feels different.
It is the Premier League game of the season. It's always the game of the season. It's us against 'them.'
The team that throughout football history has battled us for supremacy and ownership of the accolade 'Greatest Team in England.'
Whichever way you look at it, these two clubs are light years ahead of everyone else when it comes to trophies won.
Forget your Man Citys, your Arsenals and your Chelseas. Only two teams have dominated English football so consistently through a hundred years of history.
While it's true that neither team can be crowned league champions this season, the fixture remains of vital importance.
With Liverpool in their best position—and form—of the season in terms of Champions League qualification, a win at Old Trafford would go a long way to assuring it.
But somehow, this one feels like it means much more than that. It feels like a pivotal game in the respective development of the two clubs.
Second season syndrome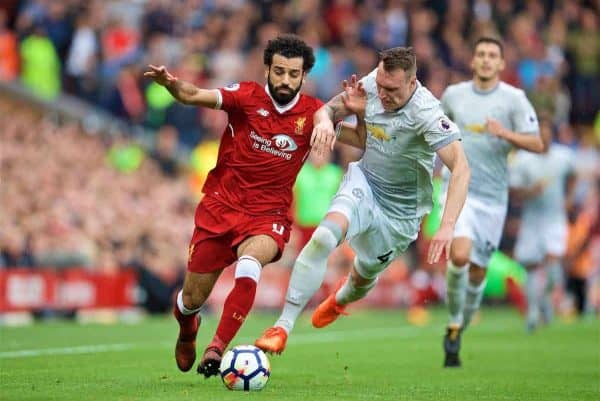 After finishing above United last season, doing the same again this season—in Mourinho's fabled 'second season'—would send a real statement of intent.
The media's obsession with Mourinho and his 'second season' has been a real irritant. They'd just about crowned United champions before a ball was kicked.
Even recently, with City now champions elect, and Liverpool the form team playing truly scintillating football, the pundits are still at it. "City first, United certainties for second…"
And yet, rather annoyingly, the turgid, negative football on display from Mourinho's team does indeed see them maintain occupancy of second place.
As fantastic as we've played at times this season, the Reds are yet to displace them.
We need to change that. Surely a team playing like an expensively assembled Stoke City can't finish ahead of a team with one of the finest front threes in world football right now? Can they?
In the reverse fixture at Anfield, United's approach took the definition of parking the bus to a whole new level of mind-numbing tedium.
But, as Mourinho tends to far too often, he got away with it. We may have to endure it again this weekend.
Almost perfect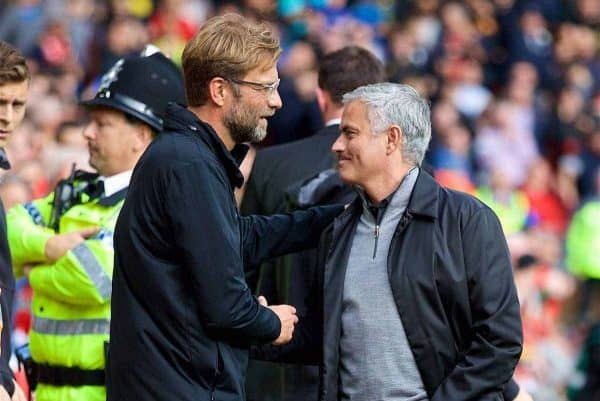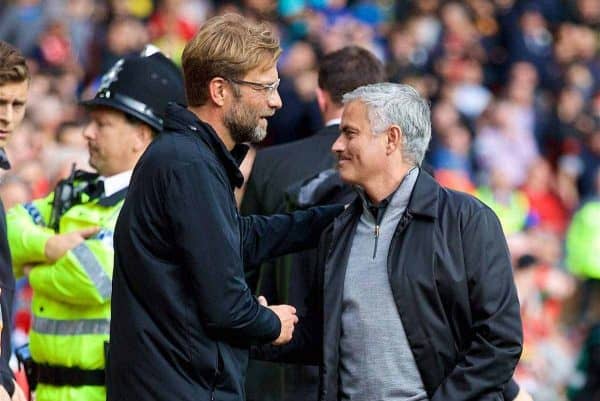 With United drawing 2-2 with Palace on Monday heading to the 90th minute, I was pleased for more than just the obvious reason of them dropping points.
Had the score held it would have meant that Mourinho would have had to win the game at Old Trafford to avoid being behind us in the table with so few games remaining.
When the third goal went in during injury time, I could almost visualise Mourinho's change of mindset… "a draw at home with Liverpool will now suffice."
With that late winner, there's now not a snowball's chance in hell of Mourinho going toe-to-toe with us. A draw will do him very nicely and he won't care what size double-decker bus he uses to get it.
But I have a sneaking suspicion that this time, playing that way, he might regret parking one bus too many.
Fearless front three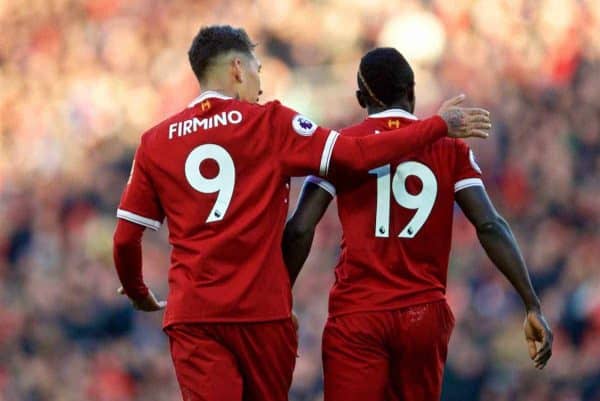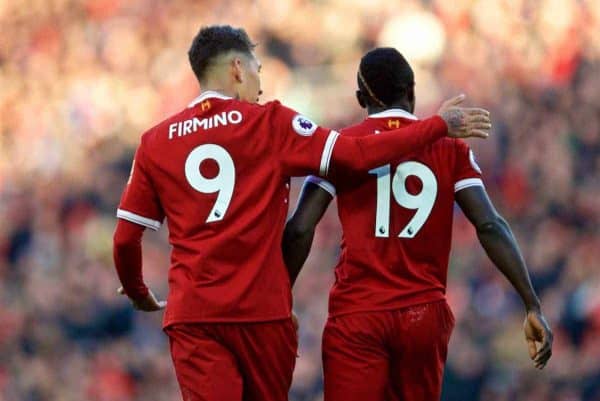 As the season has progressed, fewer and fewer defences have been able to stop the excellence of Sadio Mane, Mohamed Salah and Roberto Firmino.
Ignoring the dead rubber of the Porto second leg, in the previous six games the exceptional trio have scored an incredible 17 times.
Their interplay, speed and incision are scaring the life out of teams. It's even (finally) being recognised across Europe as the phenomenon it is.
At the same time, United's defence, so solid earlier in the season, suddenly looks tired, error-prone, slow.
It seems that spending the whole season on the back foot mentally takes its toll. While pundits continue to churn out the same tired lines about Liverpool's poor defence (we've conceded one goal in the last five games) it's United's that looks the more susceptible right now.
Where they would be without David de Gea is anyone's guess.
Their best defender, Eric Bailly, has barely kicked a ball of late. Luke Shaw looks a stone overweight. Victor Lindelof is suspect. Hopefully Chris Smalling will play.
I relish a battle of wing-backs: Trent Alexander-Arnold and Andrew Robertson versus Antonio Valencia and Ashley Young.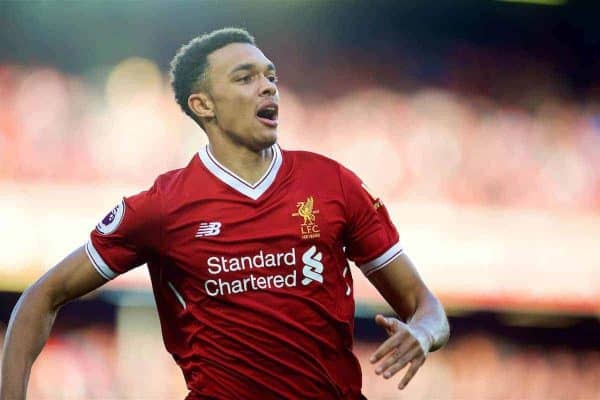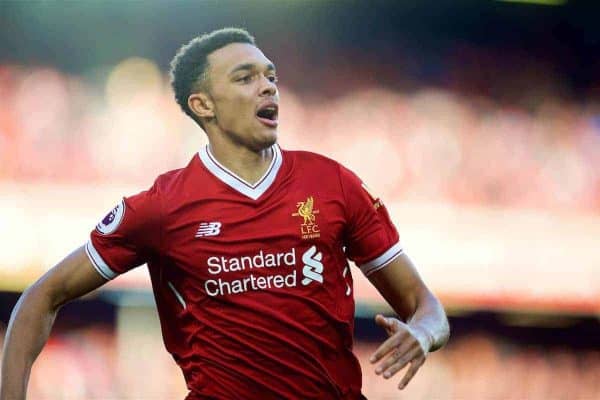 But whoever Mourinho decides on as his back four for this game, I have no doubt at all that we can and will get at them.
Midfield battle—in favour of the Reds?
Their recent midfield performances are another reason I think we're certain to see the parked bus. It's predictable, ponderous and error-strewn.
Nemanja Matic is solid but nothing more, while Paul Pogba is currently earning his new 'Pogba-Pogba' nickname with distinction.
He was woeful against Palace, very much in keeping with his entire dismal campaign.
Does Mourinho risk Scott McTominay in a game of this importance, or does he go with a very old, very slow, Michael Carrick?
Hopefully it's the latter, as Carrick trying to track Alex Oxlade-Chamberlain might be worth the entrance fee alone.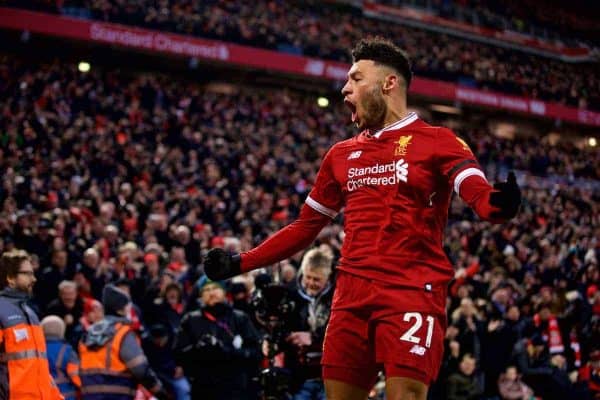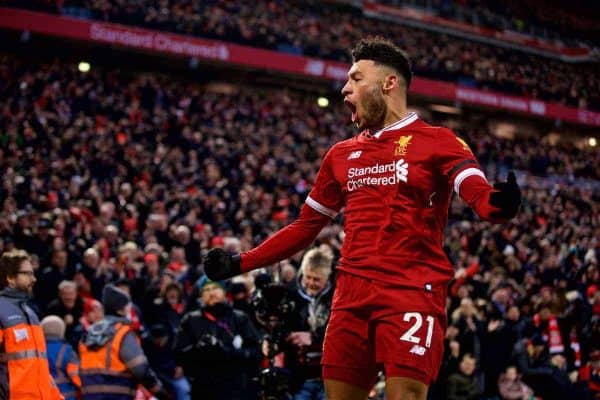 I have to admit that normally, I dread this fixture. I've dreaded it for longer than I care to remember.
Even when we were conquering all before us, they somehow seemed to maintain a hex over us.
This is the first time in a long time I have absolutely no dread whatsoever. My overwhelming emotion with respect to this game is confidence.
Yes, I actually believe we will beat them. We may not of course; such confidence may turn out to be misplaced.
But that's what's so exciting about Jurgen Klopp's development of this Liverpool team. I doubt us less and less by the week.
I believe we are absolutely a better team than them. We have better players, a more balanced team with better tactics, a new-found defensive solidity and a world-class forward line.
I believe we are on an upward trajectory, growing as a team. I don't believe they are.
I believe we will go to Old Trafford and look like the home team because the manager of Man United fears this Liverpool team.
Will all this result in a Liverpool win? You know what, I believe it will.