Liverpool face a defining Champions League clash with Porto, seeking their first quarter-final spot since 2009, but can they remain "angry" enough?
The Champions League knockout stages are finally making their return under the lights at Anfield today, ending nine years of heartache with the competition our club is synonymous with.
Following a thumping 5-0 victory over Porto in the first leg of the last-16 tie Liverpool have gone from strength to strength, notching two league victories and netting six goals with just one in response.
We are rightfully brimming with confidence within the entire fabric of the club and why not dream of where this could take us—Kiev anyone?
Porto have cemented their place a top of their league following victory over their closest rival last weekend, and although they have nothing to lose there is no doubt we are in a strong position and should have no qualms protecting, and building on, a five-goal advantage.
Jurgen Klopp insists he will not be resting key members of the squad for tonight, but regardless of if we see fresh faces or not, it'll be a night to remember as we spark our love affair with the European Cup once more.
Here are the sliding door moments which await ahead of the clash against Porto…
Oxlade-Chamberlain to Silence His Critics Once More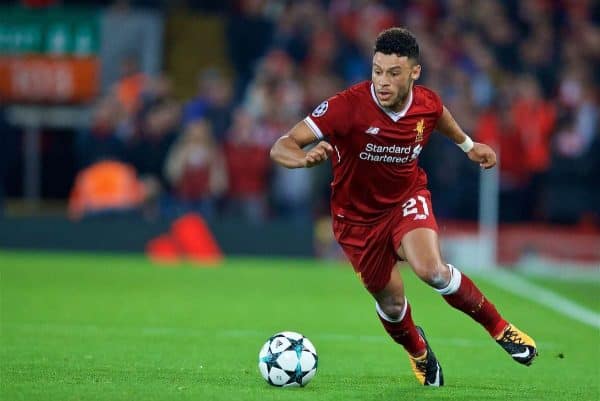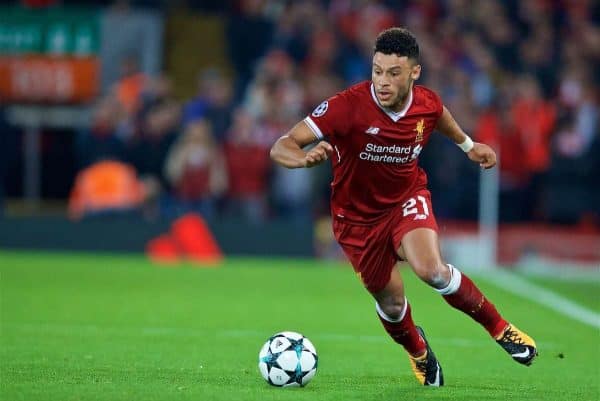 If Alex Oxlade-Chamberlain has another belter of a game then his critics will soon be forced to eat their words.
The England international has been an easy target for pundits and fans alike for much of his career, which only heightened after Liverpool forked out a considerable amount of money for him during the summer.
After struggling to consolidate his favoured position at Arsenal many wrote him off, but his move to Liverpool has unleashed a player who was destined to be coached by Klopp.
Whilst his performances for us this season have been a mixed bunch there is no doubting Ox is on an upward trajectory having found the confidence to play with the freedom he has longed for.
With patience the key following his move to Anfield, Klopp has fostered his growth and moulded him into an integral squad member.
Despite being self-critical of his scoreboard impact Oxlade-Chamberlain is slowly making a more regular influence where it matters most—four goals and five assists—and his blossoming relationship with Mo Salah is mutually beneficial for all parties.
An aggression and forward drive are becoming key components of his game as time progresses—as his performance against Newcastle highlighted—and there is no doubt that with each passing game and a pre-season under his belt that the voices of his critics will grow quieter and quieter.
Ruthless Mentality to be Put to the Test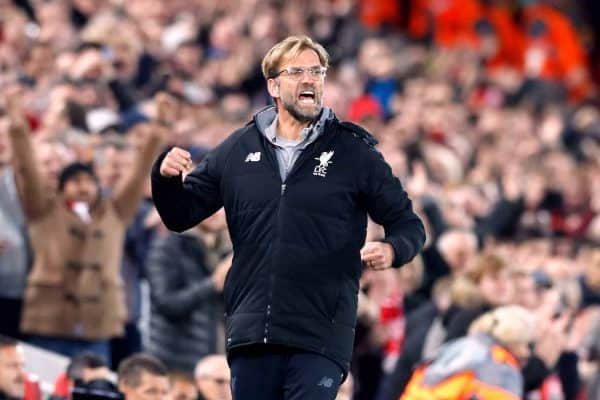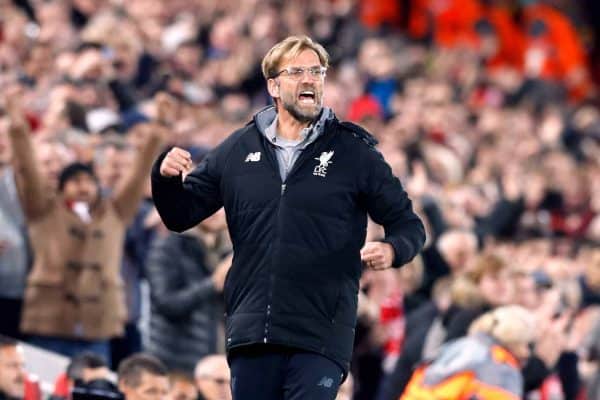 If Liverpool can well and truly put Porto to the sword then this side will have laid down a marker for the rest of Europe to be wary of.
It would be easy to rest on our laurels, we're 5-0 up and have one foot in the quarter-finals of the competition after all. But this is where our greatest test lies.
To date we have largely failed to succumb to complacency like seasons prior as Klopp has ensured the side remain "angry" in search of improved all-round performances and results.
But with the tie seemingly all wrapped up a new challenge awaits the Reds, regardless of if Klopp rings the changes, as the hunger must remain at the same level.
With a fierce clash ahead of us at the weekend it would be easy to glance away from what is right in front of us having emphatically ripped Porto apart previously.
But with our tails up and momentum on our side we cannot afford to be anything but ruthless.
Coming off the back of yet another dominant performance in Europe will only enhance the confidence which is flowing through the club and send a message to our foes down the M62 and those across Europe that we are not ones to be taken lightly.
Salah to Further Cement His World-Class Status?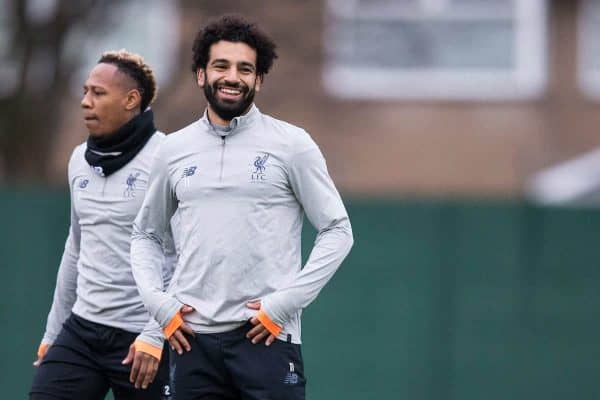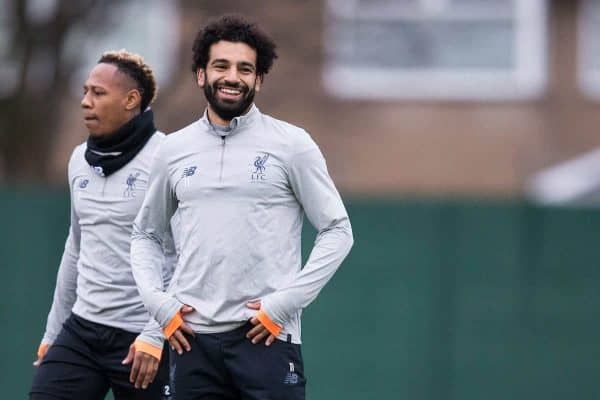 If Salah nets his 33rd goal of the campaign, then we need to seriously evaluate and question those who don't believe he is already a world class talent.
The Egyptian king has yet to put a foot wrong in his burgeoning career at Anfield and whilst his achievements this season haven't gone unnoticed by any means, there exists a feeling that the winger isn't appreciated enough—he is just that good that it defies all logic and comprehension.
Each and every test that has been put before him he has passed with flying colours, exceeding expectations left, right and centre.
His pace, swift movement on the ball, eye for goal and sheer brilliance has captivated our imaginations and has us dreaming of the punishment our forward players can inflict on our opposition on both the domestic and European front for the rest of the season, and beyond.
Salah's longest stretch without a goal this season is three matches—in late September—and his current streak of scoring in each of his last seven games is phenomenal considering he has missed just three of Liverpool's 41 games to date.
Klopp may look to rest Salah tonight in a bid to keep him fresh for Man United, but irrespective of when his 33rd goal hits the back of the net, this man is truly superhuman and deserves to be mentioned within the elite bracket of players.
His next challenge will be to back it up next season—and he should do just that.