The media praised Liverpool's clinical performance and felt the 2-0 win over Newcastle showed another step of the progress being made under Jurgen Klopp.
The Reds finally enjoyed a reunion with Rafa Benitez, claiming a first ever victory over the Istanbul mastermind to move back to second in the Premier League.
Clinical finishes in either half from Mohamed Salah – his 32nd of the season – and Sadio Mane sealed a crucial win which gives the Reds breathing space with a seven-point gap on fifth-placed Chelsea.
Klopp's side thoroughly deserved the win and the boss will be delighted with another composed performance as the pressure builds with the business end of the season now underway.
Here's how the watching journalists assessed a victorious afternoon for the Reds at Anfield.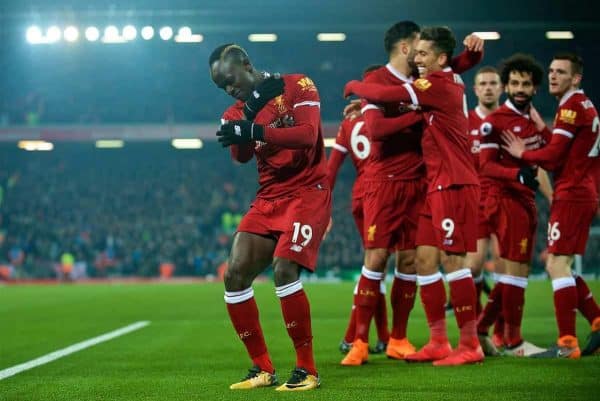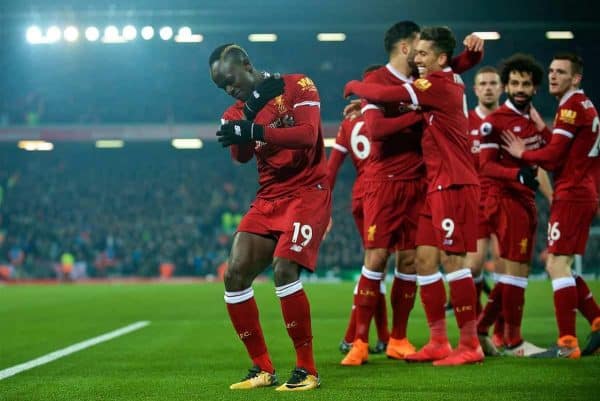 The media offered praised for Liverpool's patience and the routine manner of the victory
In fact, the Mirror's David Maddock felt the routineness of the win as the biggest positive of the night, and assessed how the Reds are now "more street smart":
On a bitterly cold evening, Liverpool will take great satisfaction from the fact they made this victory so routine, given just how deep Newcastle defended, and the lack of ambition they showed until the final few minutes of the game.

In the past, even under Klopp, even this season, they would have struggled to break Benitez's men down, could even have lost the encounter. Instead, they scored some fine goals and didn't exert themselves too greatly. They are starting to look the more street smart team their manager wants.
The Liverpool Echo's Andy Kelly praised Klopp's side for retaining patience and thought the way the Reds cruised to victory made the win even more enjoyable:
They assessed the problem presented by the opposition, they stayed patient and believed that their method and superior quality would eventually prevail. So it proved.

This wasn't Liverpool at their wonderful, flowing best – and that's what we should enjoy most about it.
ESPN's Steven Kelly was less enthused by the performance but rightly assessed how substance is far more important than style on such occasions:
It is hard to judge the performance against such negative opposition but, in these kind of games, substance matters far more than style.
Analysing the implications of the result, the Guardian's Paul Wilson thinks the top-four places could be decided if Chelsea fail to beat Man City on Sunday:
Unless Chelsea win, in fact, the fight for top-four places could be as good as over.
Journalists felt the win showed more of the progress Liverpool are making on the way to becoming a seriously impressive side under Klopp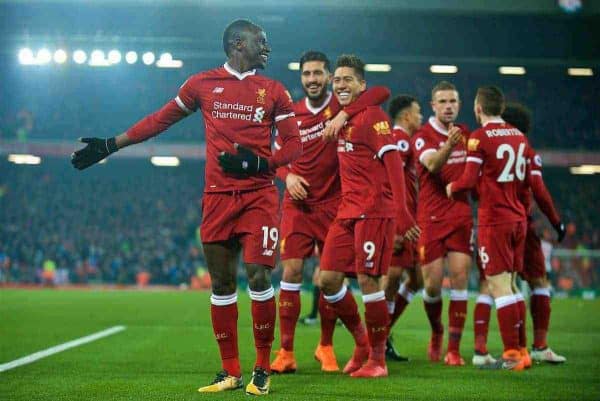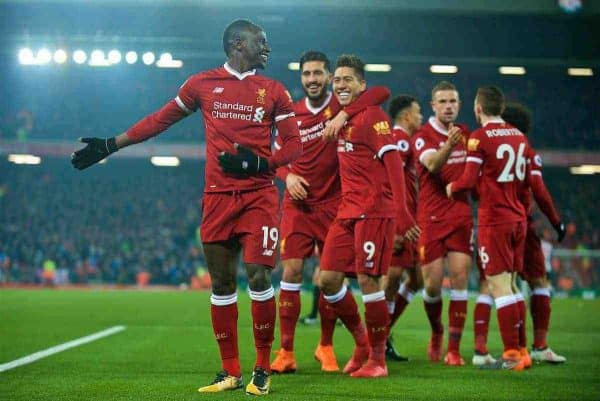 The Telegraph's Chris Bascombe believes Klopp well and truly has the Reds on the right route to success:
However long it takes for Klopp to get to the ultimate destination, the fact such a scenic route is being taken is worthy of acknowledgement.

Klopp has not completed two full seasons at this club. He still has plenty of time and space to work to get where he – as much as anyone – yearns to be.
The Liverpool Echo's James Pearce commented on how this Reds' side have proved they can be trusted to deliver:
Belief is growing – this is a team which has evolved and improved in all departments. Increasingly, they can be trusted to deliver.
For the Express, Tim Abraham noted Liverpool's "tougher underbelly" and attributed a large part of this improvement to Virgil van Dijk's impact:
Liverpool have been prone to capitulations of their own this season, although slowly but surely under Klopp they have developed a tougher underbelly.

The signing of Virgil van Dijk has done much to address the defensive concerns and the £75million record signing was the embodiment of authority and assurance on Saturday evening.
Bascombe extended his praise of Klopp's side by labelling them Liverpool's most entertaining since Kenny Dalglish's 1990 title-winning team:
This was further evidence of the most entertaining Anfield team since the club's last league title in 1990.

Players like Salah who arrived brimming with potential rather than the finished article are edging closer to world class status by the week; they have not just beaten sides this year, they have dismantled them.
And Bascombe followed that up by dismissing the notion that this extremely impressive, developing team can only be worthy of true praise when a trophy is won:
Whether unintentional or by design, it seems churlish to assess what on the surface is a thoroughly impressive and exceedingly enjoyable Liverpool team, only to poke the finger and state it is not so remarkable until they win something.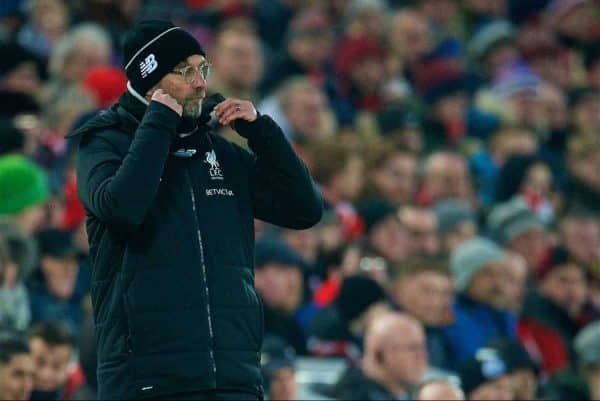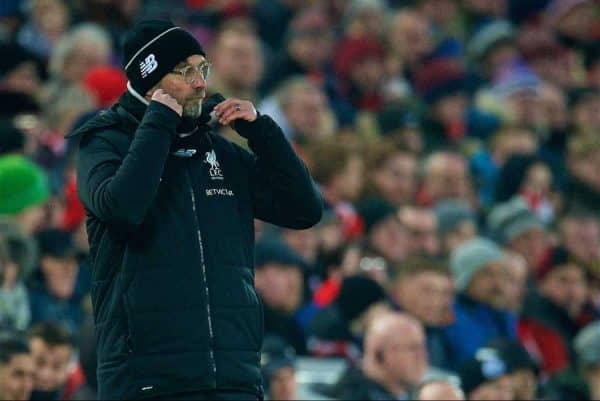 On the day Benitez returned to Anfield, Pearce thought Klopp showed he has established the platform to follow the Spaniard's path to success and the iconic status that naturally follows:
But the outpouring of emotion showed Jurgen Klopp the kind of iconic status that awaits him if he can follow in his footsteps and deliver the biggest of prizes.

The signs are promising. Two-and-a-half years of hard graft and shrewd transfer business has enabled Klopp to establish the perfect platform.
Meanwhile, Maddock reserved praise for Klopp's man-management, noting the German's ability to individually develop players which he assessed as being key to Salah's meteoric rise:
Playing in Italy certainly brought more of it out, without the physical demands of the Premier League, but Jurgen Klopp has brought even more out of him.

That is a lesson to those who appoint cheque book managers. Sometimes, you need talent development too.
And Peter Staunton, writing for Goal.com, believes Klopp has been able to assemble a more balanced and complete team since Philippe Coutinho's exit:
It would be remiss to say Coutinho was holding Liverpool back or causing them a problem but there is better balance in the team since Klopp has been given the option to play with a more pragmatic midfield three.
Numerous Reds earned praise for impressive individual performances at Anfield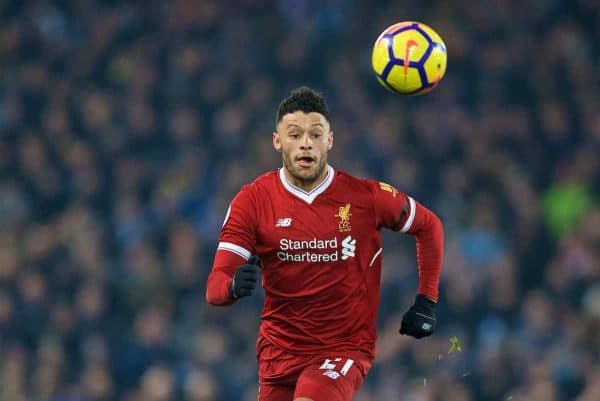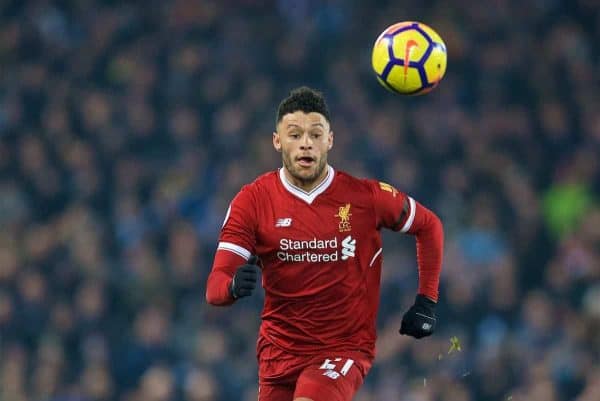 Reuben Pinder, for Joe.co.uk praised Alex Oxlade-Chamberlain for stepping up since Coutinho's exit, and feels the England midfielder is actually more suited to Klopp's system:
As well as Salah, the player to have really stepped up in Coutinho's absence is Alex Oxlade-Chamberlain.

[…]

All the while, Oxlade-Chamberlain has performed consistently in midfield. His strength, acceleration and dribbling ability make him the ideal player for Jürgen Klopp to mould in his image. In fact, while he is less talented than Coutinho, he is probably more suited to Klopp's system than the Brazilian.
ESPN's Glenn Price was also impressed by Oxlade-Chamberlain's and thought the midfielder showed how he can be the difference against side's deliberately set up to frustrate Liverpool:
Oxlade-Chamberlain made the most of James Milner's slight knock, which limited him to the substitutes bench, and provided Klopp with a reminder of what his summer signing can offer Liverpool against defensive-minded teams.

[…]

But Liverpool's run-in this season will see similar tests to Newcastle, meaning Oxlade-Chamberlain can come into his own.
The Independent's Simon Hughes assessed Loris Karius' stunning save on Mo Diame as a key point in his Reds career, and noted how having the belief of being undisputed No.1 has elevated the German's form:
Arguably the first half's most crucial moment would follow – and it was a huge moment, perhaps, in Loris Karius's Liverpool career.

For much of his first eighteen months at the club, the German has been as convincing as a sandcastle at high-tide. Since Christmas – knowing he is now Klopp's No 1 until the end of the season at least, his performances have improved.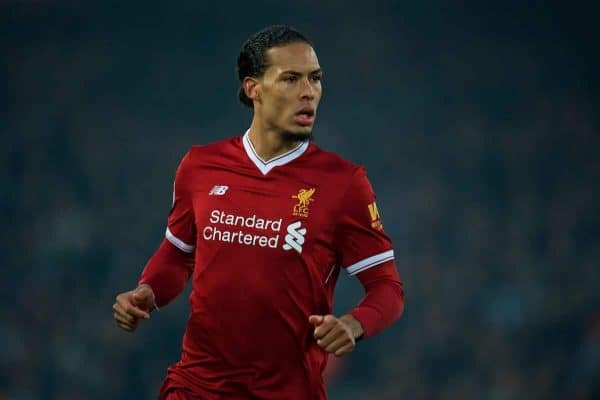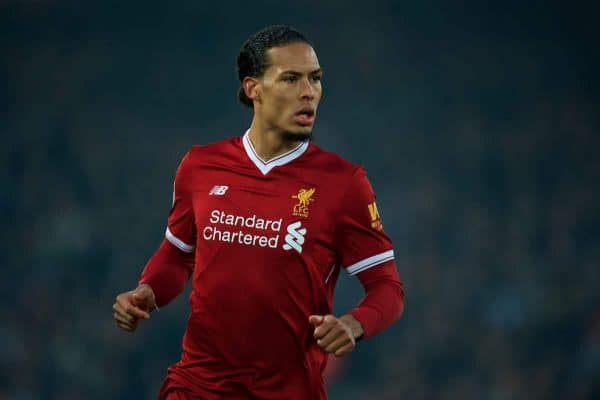 Our own Joanna Durkhan reserved praise for van Dijk, noting how the Dutchman led and organised the back-line:
This man oozes class. Bar a skewed clearance from a corner the colossus of a defender had a comfortable evening clearing every ball in his vicinity.

The Dutch defender's leadership was clear for all to see as he readily organised the back line who were rarely disturbed throughout the 90 minutes.
And finally, Durkhan also commented on Jordan Henderson's "emphatic return", praising the captain's contribution in both play-making and to defence:
Despite often being criticised for his lack of forward intent, Henderson proved decisive in moving the ball towards his front three and was pivotal in breaking up play once Newcastle gained possession.

It proved to be an emphatic return for Henderson who slotted seamlessly back into his midfield position.