Liverpool strolled to the quarter-finals of the Champions League with a 0-0 second-leg draw with Porto in the last 16 on Tuesday night at Anfield.
With the job effectively done in the first leg in Portugal the Reds simply needed to turn up to ensure their longest run in Europe's top tier in nine years.
Jurgen Klopp, despite protesting otherwise in the buildup, shuffled his pack to ensure some of his heavy hitters are rested for Saturday's trip to Man United in the Premier League.
And while Sadio Mane, James Milner and Danny Ings all went close, a rotated Reds side were left to settle for a goalless draw and a 5-0 aggregate victory.
But what can we take from this latest continental display, and what are supporters' hopes for the next stage?
This is Anfield's Henry Jackson (@HenryJackson87), Jack Lusby (@jacklusby_) and Karl Matchett (@karlmatchett) debate the good, the bad and their ideal quarter-final opponents here.
The good…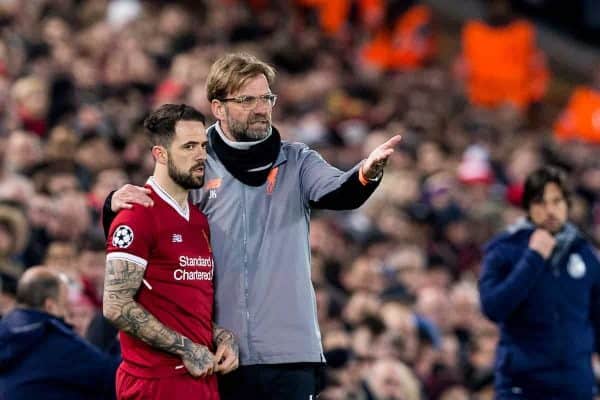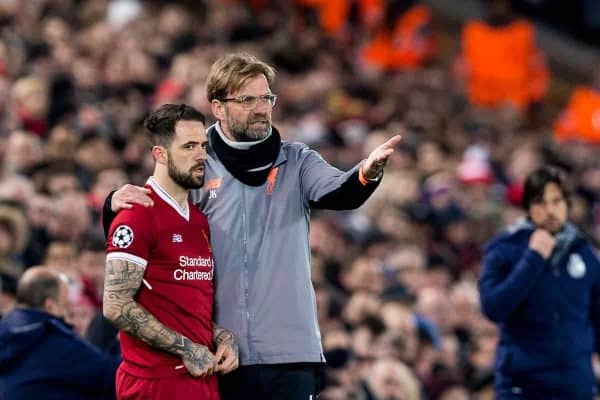 HENRY: The most important thing was avoiding some sort of ridiculous meltdown on the night, and Liverpool got through the game in calm fashion.
It was a dreadful match if we're being honest, but there was never any danger of things going pear-shaped, and the players performed within themselves ahead of Saturday's trip to United.
A clean sheet was also a positive, as Karius and the whole of Liverpool's defence continue to look more assured, and no injuries was also pleasing.
Gomez and Moreno did well at full-back, Milner shone in midfield—Henderson and Can were also commanding—and Ings looked sharp when he came on.
JACK: For all the claims in the buildup that it wasn't, this was very much a dead-rubber: neither Klopp or Sergio Conceicao were planning anything drastic.
As Henry suggests, avoiding defeat was paramount heading into the weekend, and keeping momentum up having made five changes was hugely positive.
Praise for Karius, the full-backs and Milner in particular is definitely warranted.
Milner's renaissance in 2018 is eye-opening, showing a vitality that could well earn him a extended contract beyond the end of next season.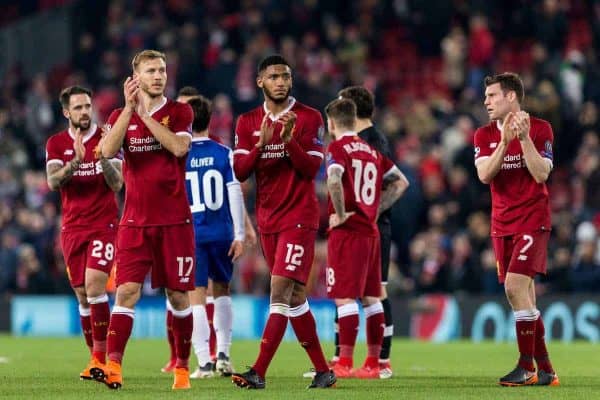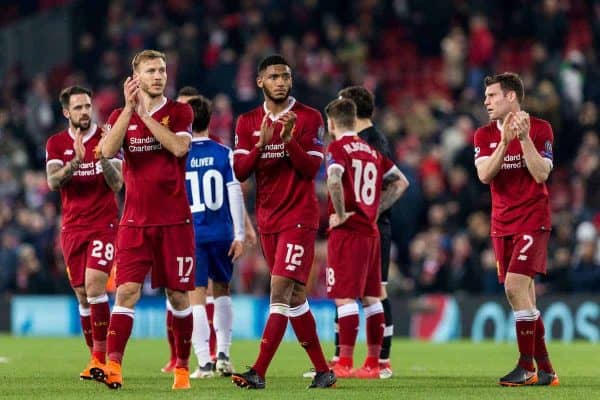 KARL: Milner, Moreno and perhaps one or two others were the stand-outs for me, which is important on two counts.
Firstly it shows how some players took the opportunity afforded them, dead-rubber or not, when minutes haven't always been forthcoming.
And secondly it's another nod to the depth of the squad at Klopp's disposal, which is nothing short of vital if the Reds want to go deep into competitions and challenge for silverware.
Milner is probably a guarantee in the lineup in Europe for the rest of this campaign thanks to improved displays and his experience at the top level, and he's justifying his place right now every time he's on the pitch.
Which is just how it should work.
The bad…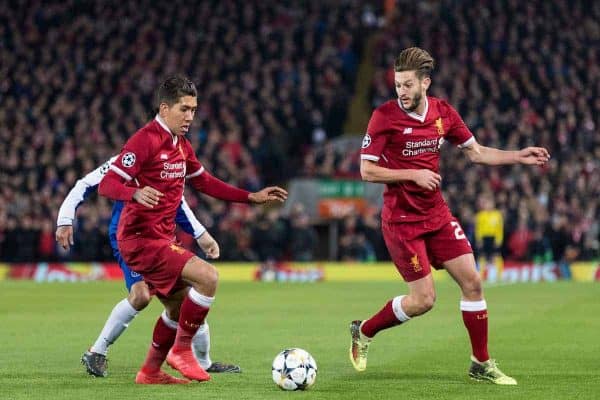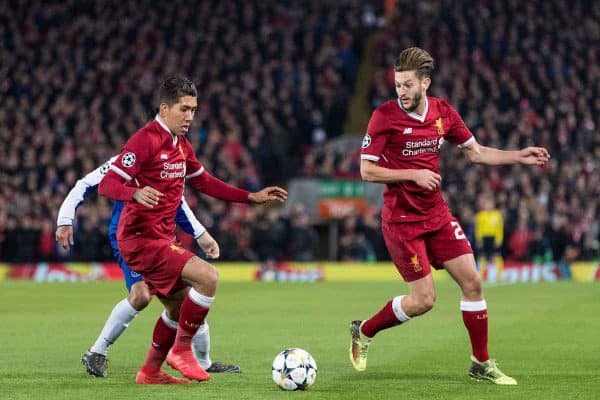 HENRY: There wasn't much to feel negative about, with the lack of entertainment on show entirely predictable from the moment the Reds won 5-0 in the first leg.
Lallana disappointed me, continually turning on the ball and lacking a spark. We shouldn't forget how little playing time he has had of late, however.
As he approaches 30, there are question marks over his long-term worth to this squad, but I will judge him more critically when he has more football under his belt this season.
Matip again looked a little nervy, and for all Lovren's faults he has to be Van Dijk's undisputed centre-back partner for the time being.
JACK: It is a strange paradox given Klopp has led us to our best Champions League run this decade, but I'd consider the majority of the negatives on Tuesday night to fall at his feet.
Rotation was essential, but keeping both Mane and Firmino on the pitch beyond half-time was certainly questionable, and sending on Salah was bizarre—although Klopp claims that was in lieu of training on Wednesday.
Given his lack of game time it's perhaps unfair to criticise Lallana, but he's not the right fit on the wing.
I'd like to see both Kent and Ojo given opportunities as backup, but if they are lost causes Lallana's inclusion highlights the need for further signings out wide in the summer.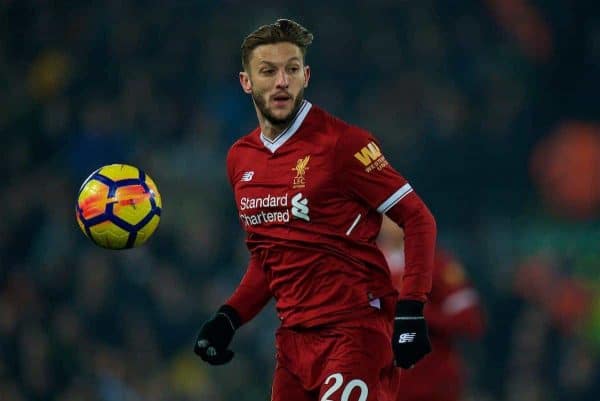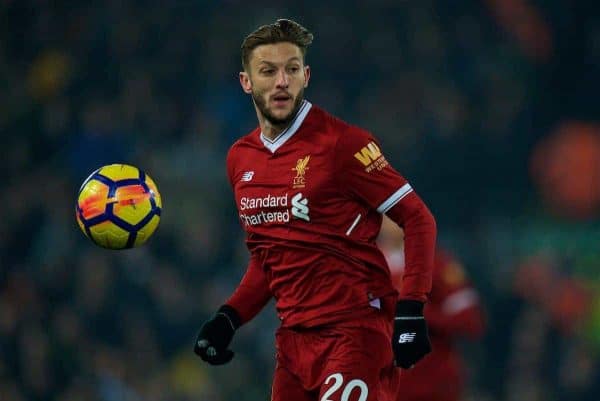 KARL: In agreement with the above on Lallana, a lack of minutes can't be a completely free pass for him given Moreno's recent sidelining and the upturn in fortunes for Karius and others.
Even Ings was sharper and he hasn't started for two years.
Lallana slowed the game down too often; he's not a front three player in this team and fits the bill in midfield far better. He did well to win the ball back a number of times in key areas, but the tackle-and-transition doesn't quite happen at the same speed with him in possession.
Other than that, no real worries other than an irritation that the Reds didn't go for the kill. Should have been another victory.
And who would you like in the quarter-finals?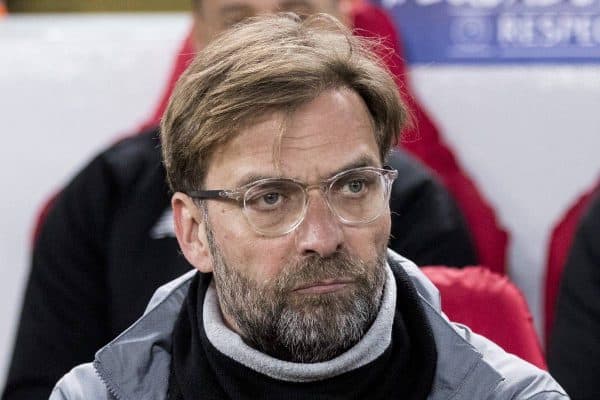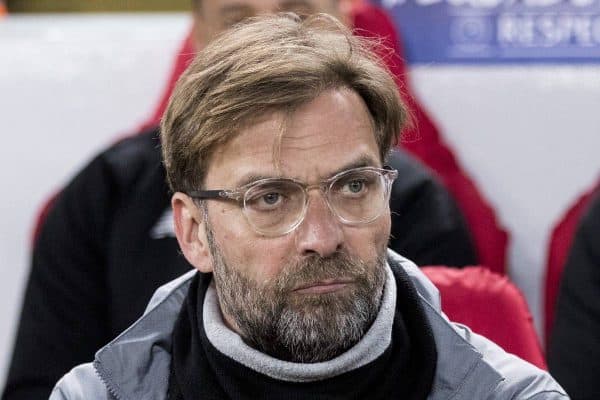 HENRY: Due to the fact that I'm a massive footballing pessimist, which can drive fellow Reds to distraction, I really want to avoid an English club at all costs.
I know Liverpool can beat any of them, but the thought of crashing out to them repulses me, especially United, who I could just see doing a job on us, despite being inferior.
I know too many fans of those clubs to enjoy watching two legs against them.
Realistically, the winner of the Roma-Shakhtar tie would be the best outcome, simply because they're the weakest sides left in, but in a weird way I'd fancy us more against someone like Real.
I think they've been very lucky to enjoy such dominance in the Champions League of late, with many key decisions and moments going their way, and the Reds have the attacking quality to frighten them. They've been poor in La Liga this season.
Zinedine Zidane's side are still brilliant, of course, but I wouldn't be disappointed to get them—likewise, Bayern, for all their vast experience in the competition.
JACK: Like Henry I almost have more faith in Liverpool's ability against 'bigger' sides like Real and Bayern than I would a wildcard like Shakhtar.
They may seem the most favourable opponent given their reputation, but this is a Shakhtar side with Fred, Taison, a resurgent Bernard and Facundo Ferreyra who, after not playing once on loan at Newcastle in 2015/16, has scored 42 goals in 60 games.
Ideally we'd draw Sevilla, as that would mean United would have been knocked out and we have another shot at revenge for the Europa League final and that 3-3 collapse in November.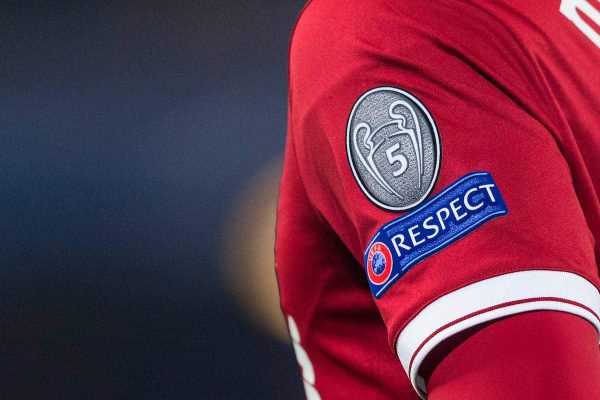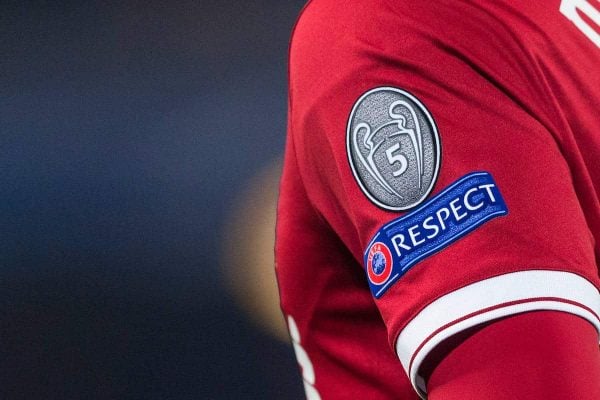 KARL: Sevilla would be fine, Roma would be entertaining with a mix of beatability and high-profile names.
I don't particularly want Barcelona or Real Madrid until the semi-final stage, but honestly, cliche though it is, I don't care.
This Liverpool side can beat anybody on their day and it simply feels great to say that with conviction and knowledge that "their day" comes around rather more regularly this term than in previous years.
For drawing an English side, the order of preference would be United, Chelsea, City, Spurs.
Whatever the (probably illogical) reason, I'd fancy the Reds over two legs against any of those first three before facing Pochettino and Co. again.