Alex Oxlade-Chamberlain is loving life at Liverpool after a tough start, and he credits Jurgen Klopp, among others, for improving his game.
There were raised eyebrows in some quarters when Oxlade-Chamberlain made the £35 million switch to Anfield from Arsenal last summer, having been an inconsistent figure at the Emirates.
The 24-year-old has blossomed into one of the most popular players at Liverpool, however, and his performance against Bournemouth on Saturday was one of his best yet for the club.
Things didn't start too smoothly for Oxlade-Chamberlain, and his first Premier League start didn't come until November, away to West Ham.
He scored that day as the Reds cruised to a 4-1 win, and it felt like a turning point in the England international's career.
Speaking to BT Sport after Saturday's 3-0 win over the Cherries, Oxlade-Chamberlain discussed his below-par start and the improvements he has made: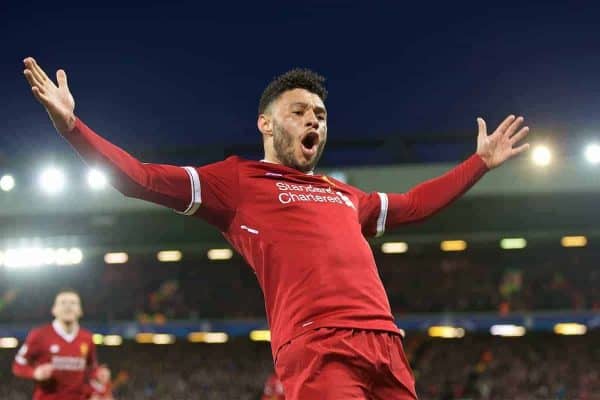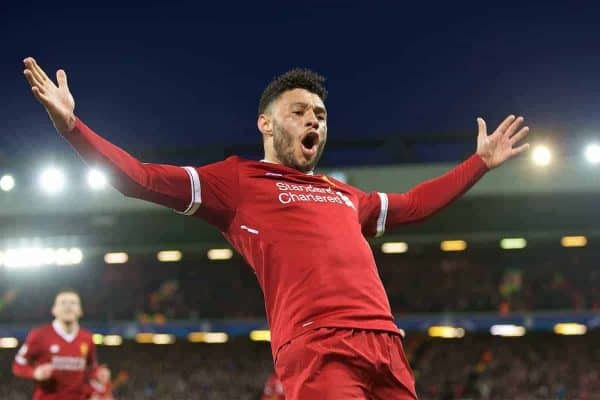 "It definitely wasn't an easy start.

"When you move to any new club you want to hit the ground running, you want to be scoring goals as quick as possible and prove yourself.

"That didn't happen for a few months, and while it wasn't difficult to settle into the club, it was the performances on the pitch (that I was struggling with), and I wasn't getting as much game time as I wanted.

"That was to make me learn how the manager wants me to play, and there were definitely areas of my game that I needed to adapt to. Over time I've managed to do that, and I'm still learning now.

"It's definitely a different outlook to how it was at the start of the season for me, and that's through hard work, the coaching staff helping me and the players.

"I've got to give the fans credit, too. They've been amazing with me ever since I've come here. Now I've got to keep trying to give it back to them."
The former Arsenal man has been a much-criticised figure down the years, but he feels some of the doubters are now being silenced: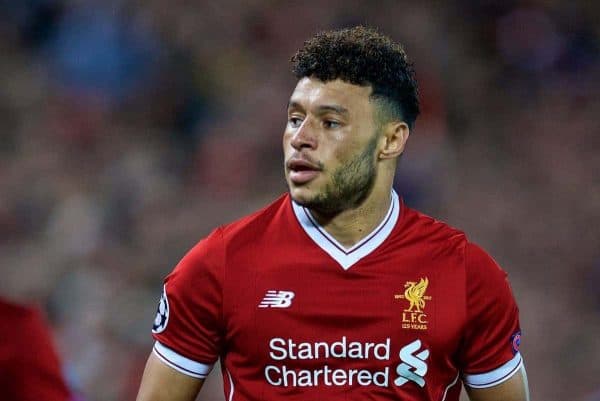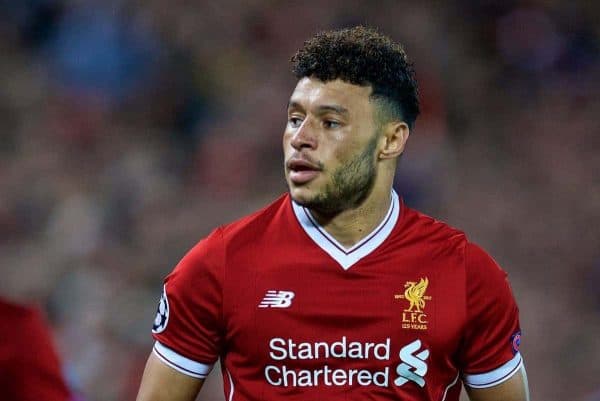 "I've experienced that all the way through my career.

"When you play for a top club like Liverpool or Arsenal you always come under a lot of scrutiny and people are always watching your every move.

"It's never nice to hear bad things, and I'm someone who always wants to try and impress and do my best, but over my career I've learned to try and shut those things out.

"I'm my own biggest critic so I know when I'm not doing well enough and when I am doing well enough. I just have to keep faith.

"The manager showed a lot of faith in me, so that helped, and slowly I'm changing a few of those opinions. There's definitely more room for improvement for me, I know."
Oxlade-Chamberlain has flourished in the central midfield role that has often been seen as his strongest position, having generally been used out wide by Arsene Wenger.
It has seen his pace, power and end product come to the fore, and opponents have struggled to handle his direct style, as champions Man City have found out twice, in the Premier League and Champions League.
He is loving playing there, and he has praised Klopp for giving him a chance to shine in that area of the pitch: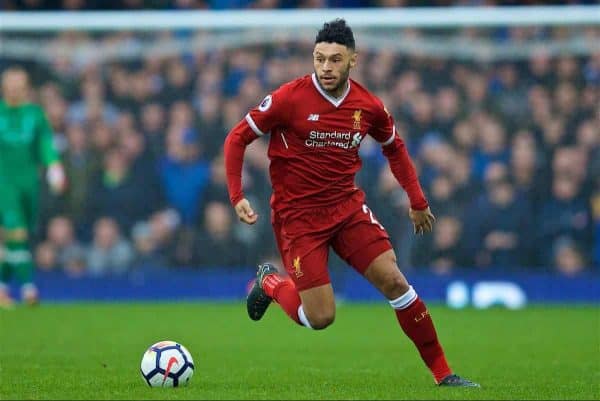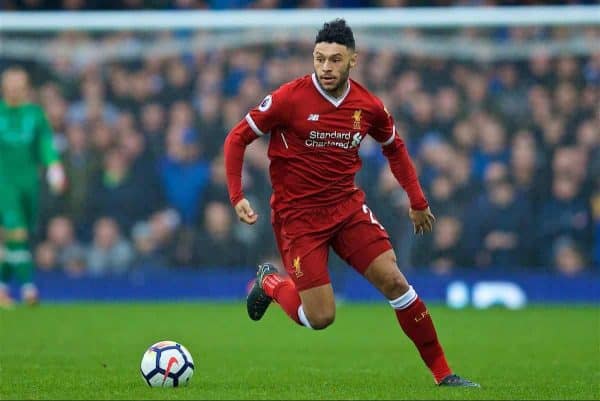 "I got opportunities at Arsenal – definitely not as many as I would have liked – but since I've come here the manager has taught me a different way of defending, how to get around the pitch and areas I've got to be in.

"Ultimately, he's just pushing me to be the guy that makes the difference, whether that's shooting more or getting up and attacking and creating things.

"When it comes from your manager it gives you that license to run with the ball or break forward, it does help and gives you a lot of confidence.

Since I've come to Liverpool I've been given a different role, and I'm really enjoying that.
Finally, Liverpool's No.21 touched upon the brilliance of Trent Alexander-Arnold, following the teenager's Man of the Match display against Bournemouth.
The young right-back is being tipped to join his Reds teammate in England's World Cup squad this summer, and Oxlade-Chamberlain know he is more than good enough to make the step up: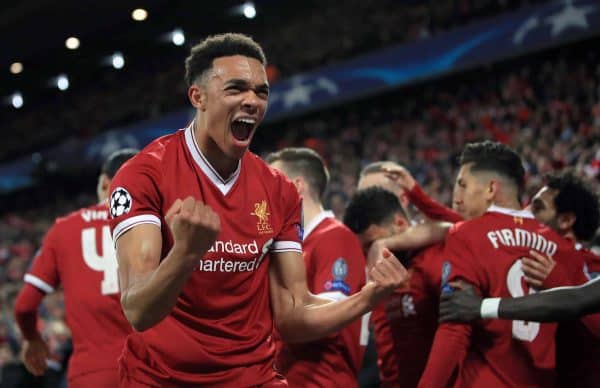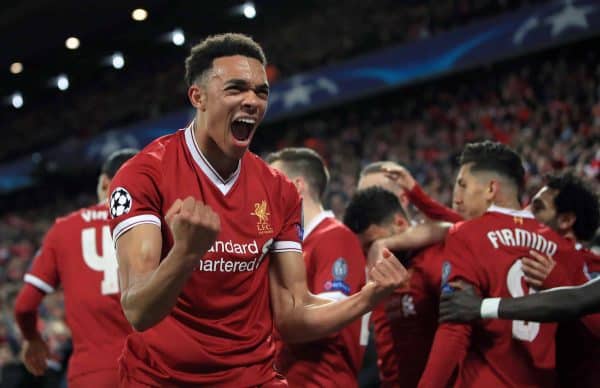 "Trent's undoubtedly going to be playing for England at some point, he's definitely good enough, I see it week in week out, day in day out.

"He's been playing unbelievably well, and as his friend and his teammate I'd love to see him on that plane, but that's something for the manager to decide."
Oxlade-Chamberlain speaks so well in interviews, and this is one of the best examples of it to date.
Rather than giving the generic answers that so many opt for these days, there is a refreshing honesty about him, and he comes across as a very likeable figure.
He has responded admirably after a tricky start at Liverpool, and he is now an undisputed key man heading into a huge final month of the season.