Everton fans are not happy with Sam Allardyce, and it's fair to say they aren't expecting much from Saturday's Merseyside derby.
Liverpool meet their rivals for the 231st first time this weekend, as Jurgen Klopp attempts to juggle Champions League and Premier League commitments.
Last Saturday's 2-1 win at Crystal Palace was a crucial three points in the top-four fight, and another victory at Goodison Park would make things even more secure.
Despite Everton's struggles this season, they often make life difficult for Liverpool at home, so the visitors will have to play well to win.
Ahead of the game, we spoke to the always honest David Downie (@daviddownie17) to get his verdict on the Toffees' campaign, as well as his thoughts on the Reds and this weekend's clash.
Everton are ninth in the Premier League, but I'm guessing this has been a fairly disastrous season, given the late-summer optimism at Goodison Park?
Some of the things that have happened this season have been truly unimaginable, from not replacing Romelu Lukaku to the appointment of Sam Allardyce.
I really could not have envisaged the club putting us fans through what we've had to witness.
There have been moments in which I've genuinely thought I've been the subject of a Truman Show-like movie, where at some point it will be revealed that people are having one big joke at our expense.
It has been said the Premier League table doesn't lie, but I think it does in regards to Everton this season. I have no idea how we are in the top half of the table based on the 'football' I've seen.
Just how bad has Sam Allardyce been, in terms of the football played and the way he has failed to suit the role in general?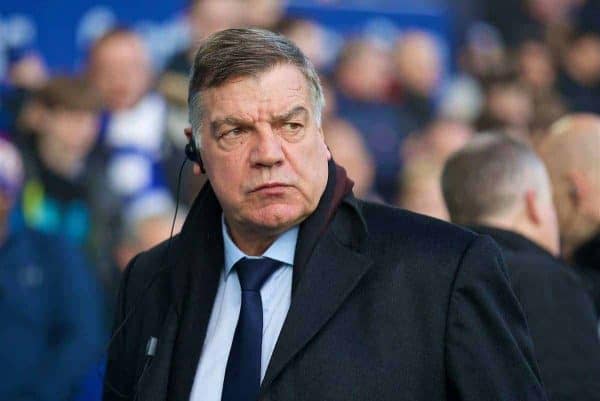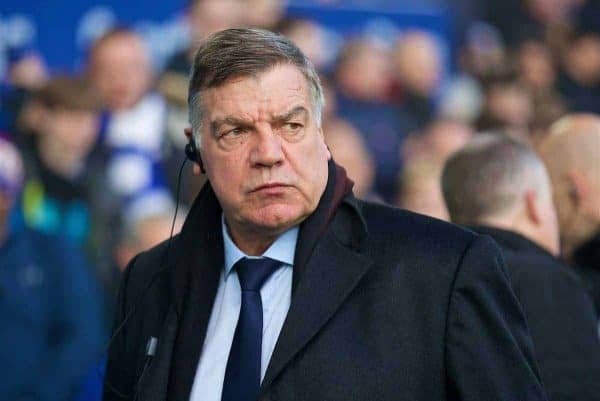 He has failed to suit the role because I don't think he has any idea how to manage a club with fans as demanding as Everton's.
Furthermore, he is a ridiculously overrated manager who fits a media narrative that would have all 20 Premier League clubs coached by Brits. It goes unnoticed because Everton are hardly newsworthy this season.
On the outside, many would tell you he has done what was asked of him—his usual salvation job. In reality to those of us who follow the club minute-by-minute, that couldn't be further from the truth.
He has picked up some very fortunate victories against sides below us in the table, and been utterly abysmal against the top six.
All of the above is compounded by the comments he has made, which make me wonder if he has ever met an Evertonian in his life.
Who do you want to replace him, assuming he goes this summer?
At times I would have taken anyone, but what the current Everton lack most is an identity and purpose.
At the moment, on the pitch, the club's aim seems to be simply to exist as a Premier League force. I hate the term "project" in football nowadays but that is exactly what I think is needed.
We need a manager with a philosophy that he can inject into the club, in order for us all to know what the plan is and how he plans to get us there.
I have always admired Marco Silva, but he's made some awful career choices. The name on everyone's lips right now is Paulo Fonseca at Shakhtar Donetsk.
I certainly wouldn't be against appointing a young, successful manager to begin the repair work.
Who have been your three best players this season, and why? To refresh your memory, back in December you went with Jordan Pickford, Dominic Calvert-Lewin and Wayne Rooney.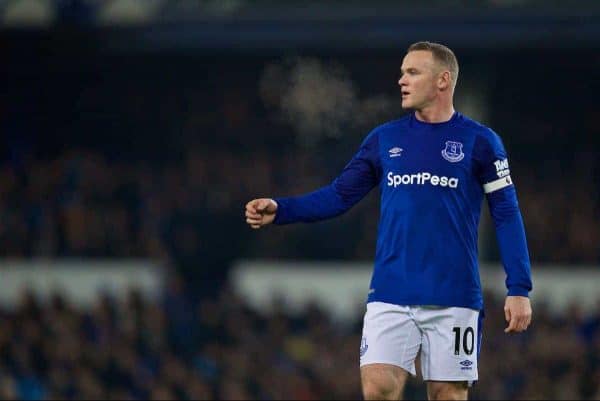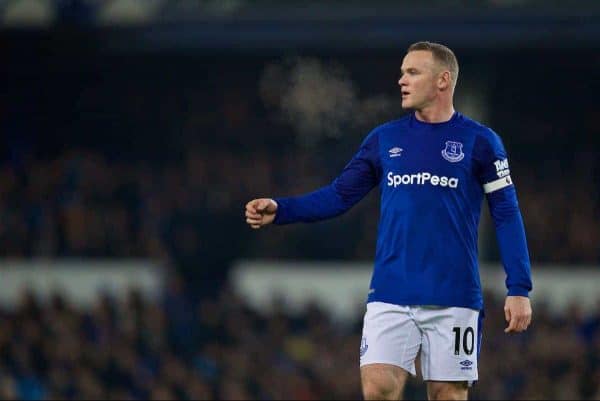 I think Jordan Pickford has been our outstanding player, and has been the difference between mid-table and an all-out relegation scrap.
The other two I previously listed have petered out somewhat, so I would probably replace Dominic Calvert-Lewin with Gylfi Sigurdsson, who was finally starting to deliver on the hefty price tag and finding some consistency before he got injured.
As top scorer, I think I have to stick with Wayne Rooney, due mainly to the lack of any real alternative.
What have you made of Liverpool's season as a whole? Better than you expected or par for the course?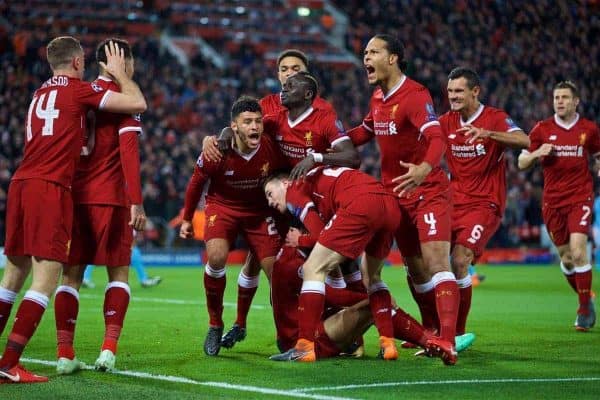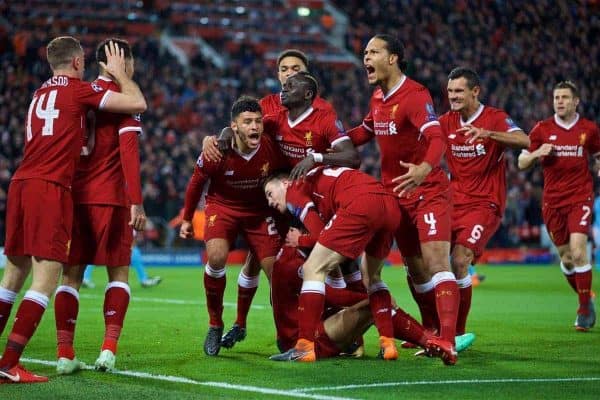 I think they have been outstanding this season, and played a brand of football only bettered by Man City for larger parts of the campaign.
I think Jurgen Klopp has always had the endless belief of his players since he became manager, and it has been even more infectious this season.
Add to that the quality of Mohamed Salah, who has undoubtedly been the player and signing of the season, as well as the composure and leadership of Virgil van Dijk, then I think we will only see this side get better, as much as it hurts to say.
That said, I think style over substance only gets you so far, and for his own sake and the club's, Klopp needs to supplement all his great work with some silverware.
If you could pick one Reds player who you think would improve Everton the most, who would it be? Is Mohamed Salah THAT obvious a choice?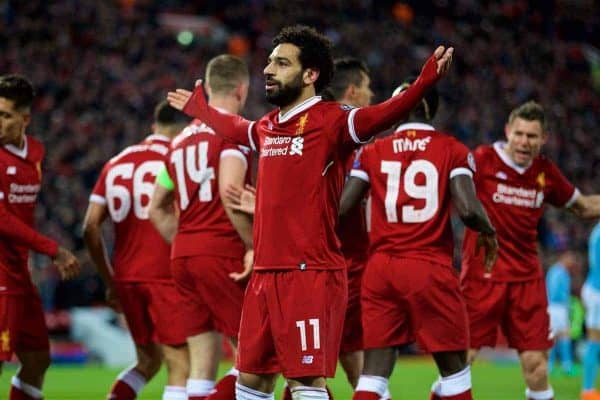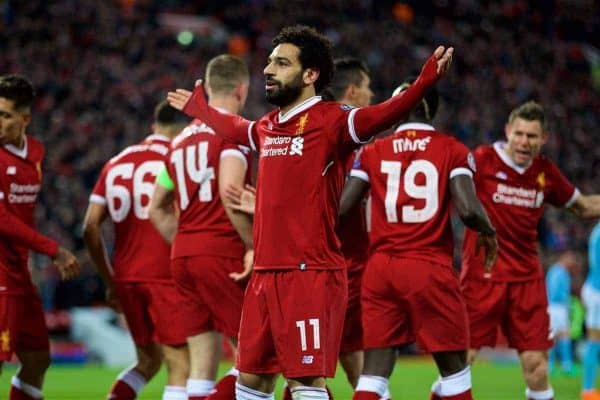 I don't think he is that obvious a choice, given our many problems.
He would probably still be the one I would take, but we have desperately struggled at full-back and particularly left-back this season, given Leighton Baines' fitness and general decline.
Andy Robertson has been a revelation, and I think he has provided some much-needed balance in both attacking and defending.
I also really like Alex Oxlade-Chamberlain, who has really come into his own since he signed. His penetrating runs and drive from midfield have been very impressive.
Tell us about your best and worst derby memory as a fan…
Best moment: Andrei Kanchelskis' brace at Anfield in November 1995, resulting in a 2-1 win.
Worst moment: Andy Carroll's late winner at Wembley—beaten on the biggest derby stage for years was very difficult to come to terms with.
Looking ahead to Saturday's game, where will the key battles take place?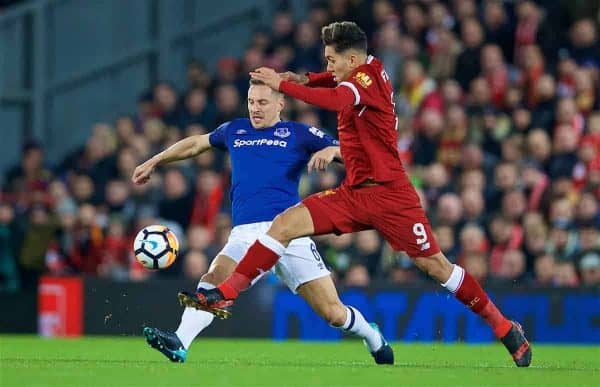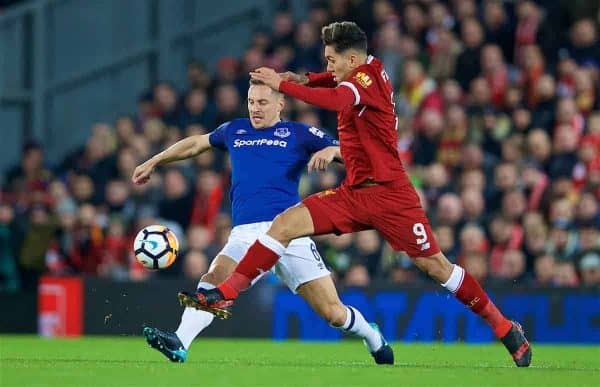 Again, it is said through gritted teeth, but Everton's best hope in this game is stopping Liverpool. Taking the game to a side with that pace and ability on the counter-attack could be suicidal.
Klopp's team selection will be very interesting with the return leg against Man City looming, but I am still expecting Liverpool at their best, if not their strongest.
Given our problems, that in itself will be a huge problem to overcome even if we are at our best. Liverpool's midfield dominated City's star-studded line-up.
If Idrissa Gueye doesn't make the game, it will likely be two of Rooney, Tom Davies and Morgan Schneiderlin. Any 11 containing the latter is petrifying.
Finally, hit me with your score prediction, and how you expect the match to pan out…
I cannot see anything other than a Liverpool win right now.
We are so downtrodden at the moment that it would take a mammoth effort to take something from this game, even if Klopp fields several fringe players.
I can see us nicking a goal, but only after Liverpool have netted at least a couple of times.
It is horrible having to talk like this, but it is the effect of the most unpopular manager my club has ever had.