Liverpool's backroom staff will be one man light for the remainder of the season, with assistant Zeljko Buvac leaving his role.
Liverpool insist Buvac remains a club employee and that he has left for "personal reasons" but the timing is extraordinary and concerning ahead of a huge week for the club.
There's also the wider question of Buvac's long-term future to consider, with the suggestion still prevalent that he will not return in the summer.
Liverpool play Roma in the Champions League semi-final on Wednesday, before a crucial Premier League match at Chelsea over the weekend which could define their top-four challenge.
Buvac has been Jurgen Klopp's assistant since 2001, when the duo were at Mainz, and has been referred to as the "brain" of the coaching setup by the Reds' boss.
The club say Buvac will miss the remainder of the 2017/18 campaign due to "personal reasons," but he remains an employee of the club and has not quit his post.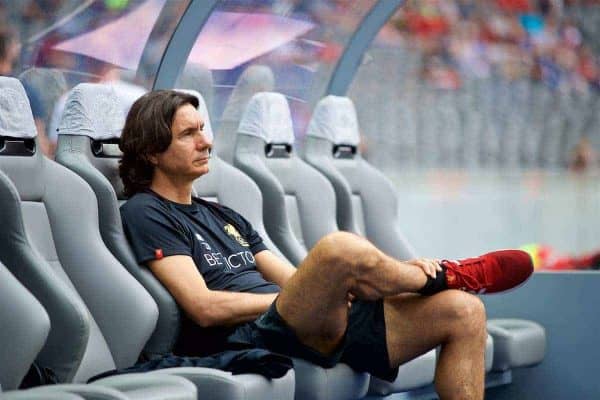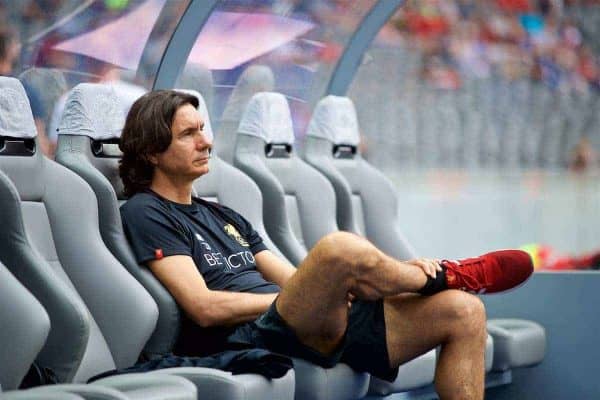 While that is doubtless factually correct, supporters will be reading somewhat more into the matter.
At a crucial juncture of the season, the only relevant matter is full focus on the second leg in Rome—and everything else needs to be set aside.
With rumours of a big fall-out between Klopp and Buvac rife, there's every possibility that the club are simply filing this incident under "deal with it later."
No sideshows or distractions can be allowed to derail the season at this point, and a "personal reasons" tag for Buvac's absence allows the matter to be dealt with quietly and when there is more time available.
Journalist Raphael Honigstein, who has published books on Klopp and his managerial career, points out that the two have a "volatile" relationship which has had highs and lows
I don't know why he's left his position for the moment. Just wanted to make the point that their relationship has been volatile at times. They're both impulsive characters but always came back together eventually. Let's see what happens.

— Raphael Honigstein (@honigstein) April 30, 2018
Even so, the Mirror report that Buvac tendered his resignation, heightening the probability he will not return in the summer.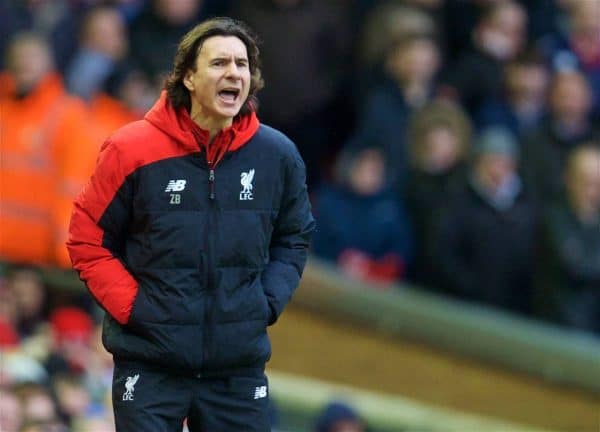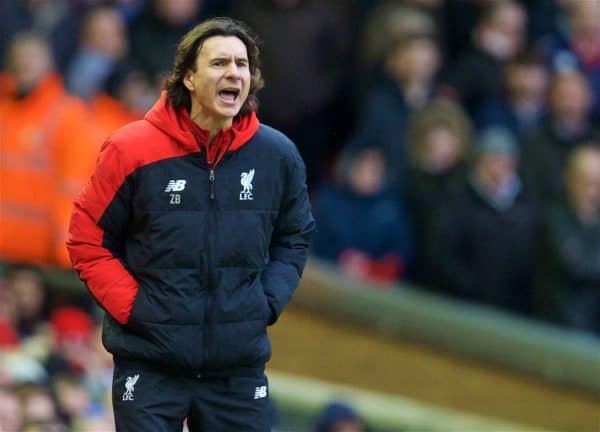 Elsewhere, Paul Joyce of the Times reports that Klopp hopes Buvac will return, but that it appears unlikely, writing:
"The Liverpool manager Klopp will hope his right hand man can return, but if Buvac feels he does not want to be around the club at present when European ambitions are on the line it is difficult to envisage that changing."
Fans will doubtless be reminded of similar incidents which have occurred at Anfield over the last decade or two.
Both Rafa Benitez and Gerard Houllier split from their long-time assistants, Pako Ayesteran and Patrice Bergues respectively.
More recently, Brendan Rodgers was manager of the Reds when he opted to sack long-time assistant Colin Pascoe.
For Klopp, he will continue with Peter Krawietz at his side until the end of the campaign and he'll take on more responsibility for the time being.