Liverpool's 5-2 victory over Roma in the first leg of their Champions League semi-final should be roundly lauded despite conceding twice late on.
After the colossal achievement of overcoming Man City 5-1 on aggregate in the quarter-finals, some apprehension was in the air ahead of Roma's trip to Anfield.
Suddenly, Liverpool weren't the underdogs—a situation they seem to thrive in—and concern was voiced about underestimating a strong Roma team.
A shaky opening 20 minutes seemed to prove that theory correct, with the visitors impressing, but when the Reds took a stranglehold on the game we were treated to something truly special.
The attacking play that Liverpool destroyed their hapless opponents with was the greatest we have seen under Jurgen Klopp, and some of the most unplayable and intense football in the club's history.
Mohamed Salah's double was astonishing, the quality in Roberto Firmino's boots beggared belief and the vigour and intelligence provided by the midfield outclassed a Roma side with imposing internationals in the middle of the park.
Despite such a thrilling performance—perhaps one of the finest ever produced in a European Cup semi-final—some supporters were flat, following two late goals pulled back by the visitors.
While a level-headed approach should never be mocked, there are times when the negatives on the pitch should be put aside, with the positives celebrated long into the night.
This was an occasion that stands out more than most in that respect.
Why the Negativity?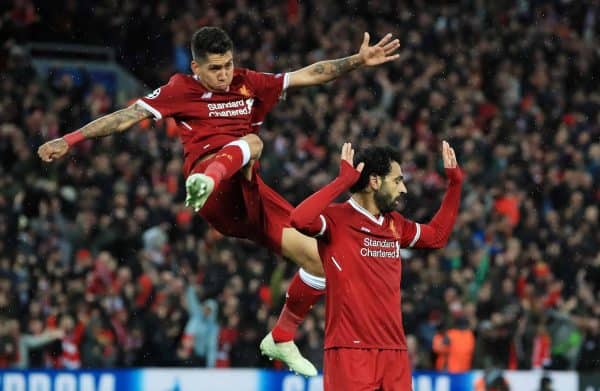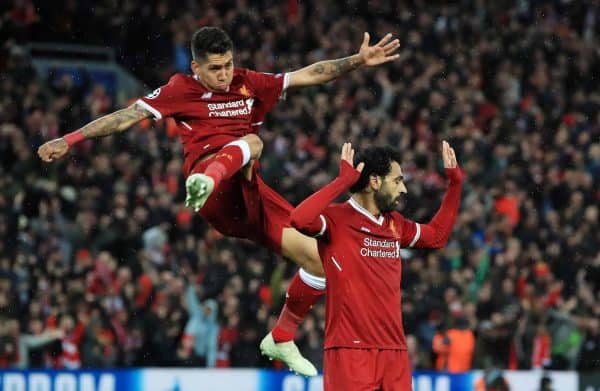 Maybe it's not wanting to get ahead of themselves, maybe it's being too perfectionist, maybe it's expecting too much.
Whatever it is, why can't fans just enjoy one of the most adrenaline-fuelled wins they will ever see?
For about 50 minutes, Liverpool were bordering on perfect, and any neutral watching around the world would have applauded the magic on show.
Instead of that awe-inspiring spell being the main point of focus, in which five goals were scored and Roma were made to resemble a pub team, it is the mini-fightback by the Giallorossi that many have been quick to leap on, which is infuriating.
This is not naively ignoring what was a frustrating end to the game—5-0 should never have been allowed to become 5-2—and Klopp more than anyone will know that.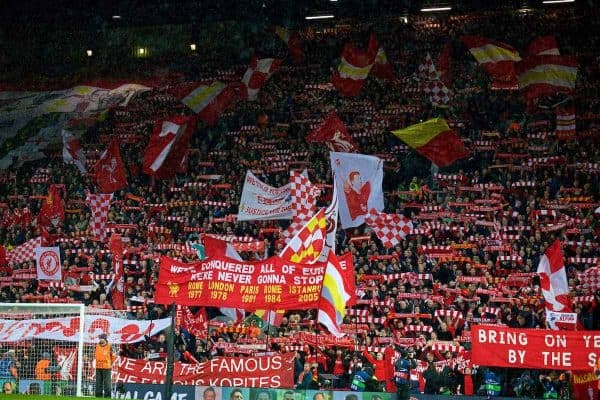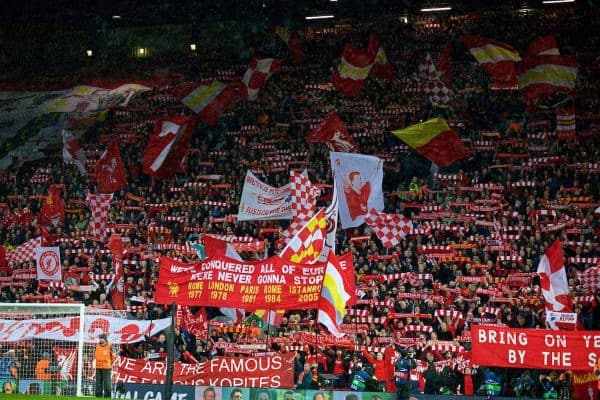 This is telling supporters to drink in a match that they may never witness the likes of again for many years. Such a winning margin, under such thrilling circumstances, just doesn't happen in a Champions League semi-final.
It is completely understandable why some may look back and think "if only Dejan Lovren had decided to jump," or "if only Klopp hadn't substituted Salah," but hindsight is a wonderful thing.
There were moments earlier on in the night that could easily have gone against the Reds, and the tie would have a very different look to it.
What if Aleksandar Kolarov's thumping shot had nestled into the top corner early on? Loris Karius would have been crucified for a major error, and Liverpool would have found themselves 1-0 down and under huge pressure.
What if Salah had been flagged for a convincing offside at 2-0, instead of racing through and allowing Sadio Mane to add a third?
Would five goals still have been scored?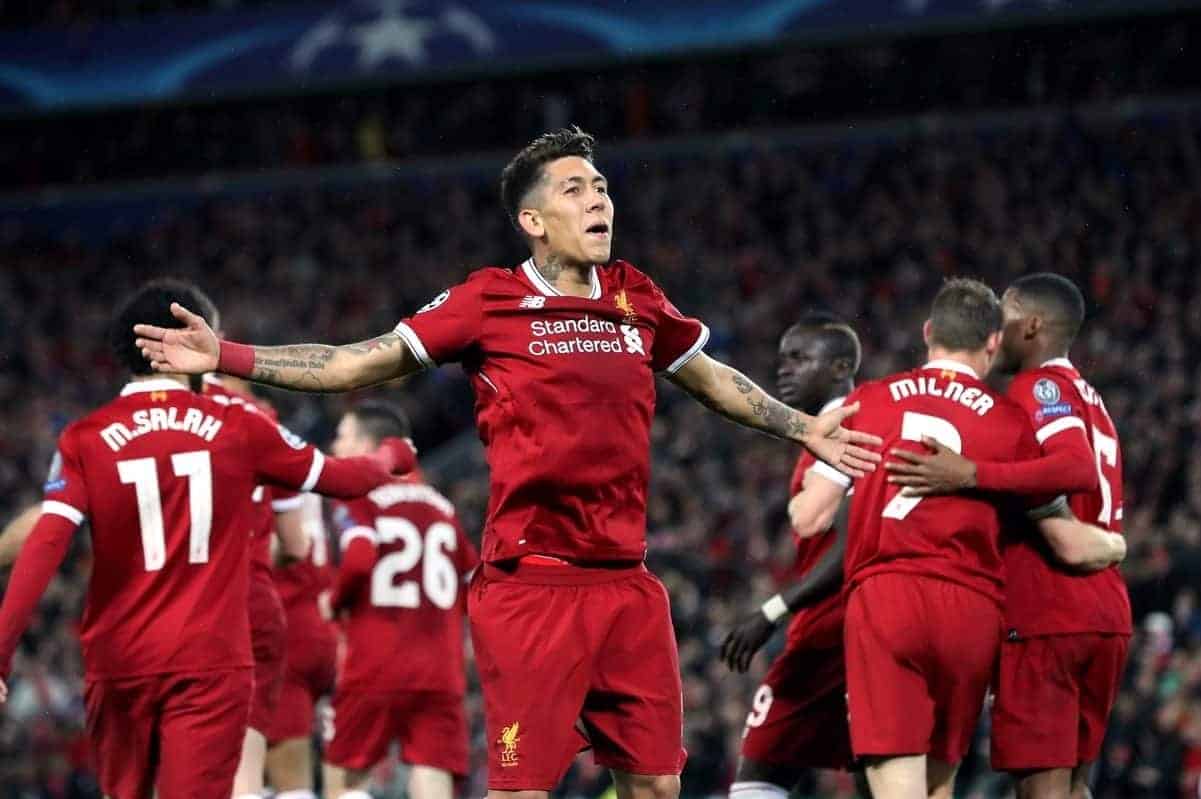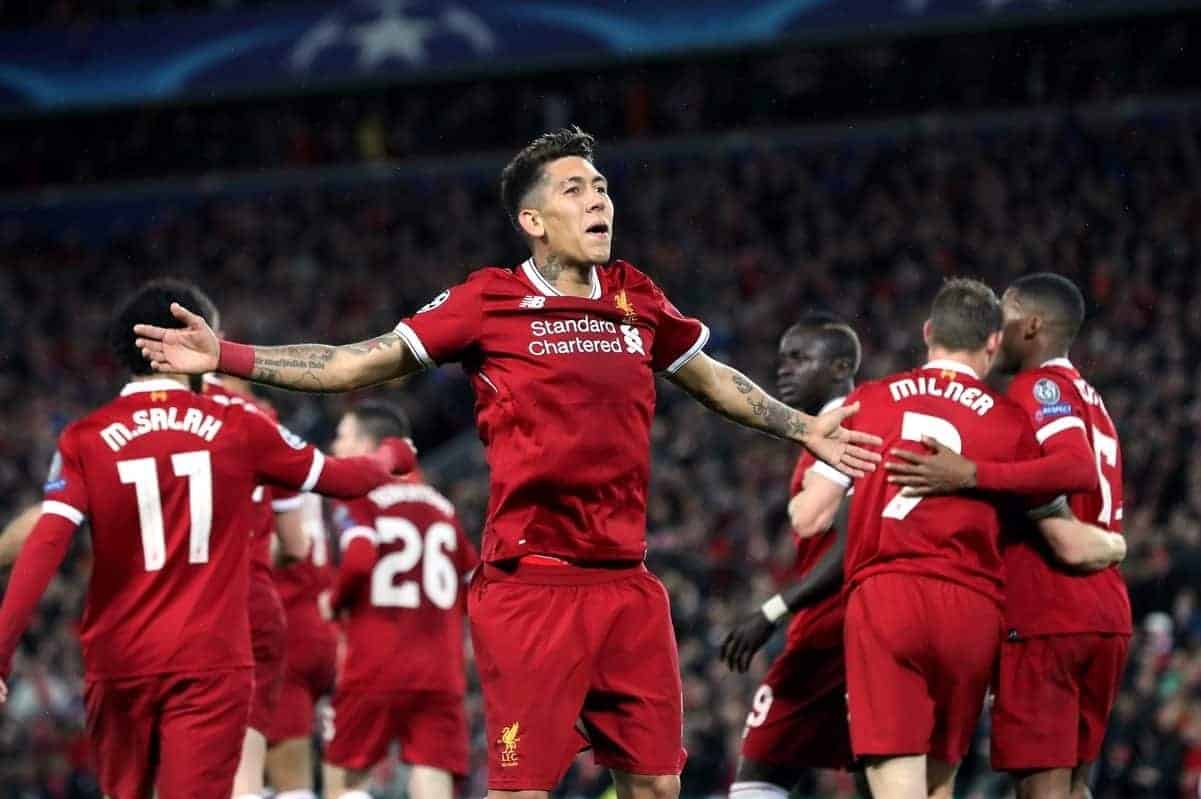 In a match of such magnitude, you have to accept that not everything will generally pan out to perfection.
There will be twists and turns, as has been the case in every European semi-final in Liverpool's history, and moments when the opposition prevail.
If you were balancing the positives against the negatives at Anfield, it would be like putting Jan Molby and Yossi Benayoun on some weighing scales.
Stay Positive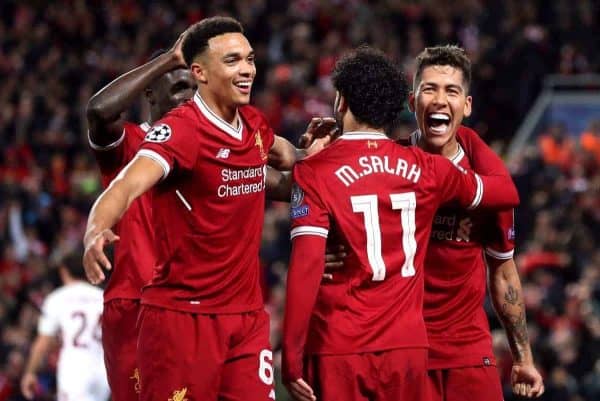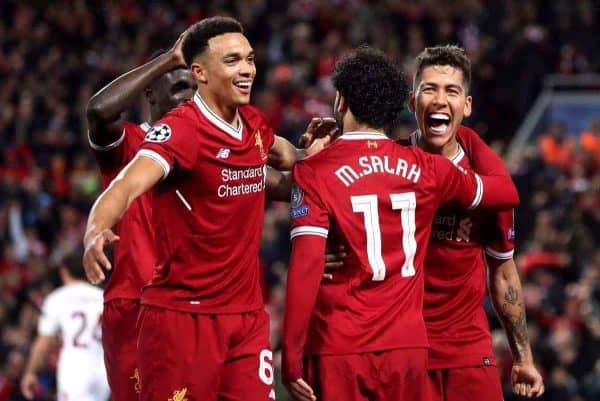 Sometimes you wonder what some supporters are getting out of following Liverpool so avidly, given their tendency to focus solely on the negatives.
We are all in this to be entertained, to get away from 'real life' from time to time, and to watch the Reds win football matches.
When they go and treat us to an exhibition like the did on Tuesday, in the semi-finals of a tournament they were never tipped to come close to winning, you don't expect to hear whinging.
This may all sound preachy and self-righteous in itself, but if you can't enjoy that Roma game you will never be happy as a Red. There will always be something to pick holes in.
What next: huge criticism of the team if they lose in the final against one of the biggest clubs in world football?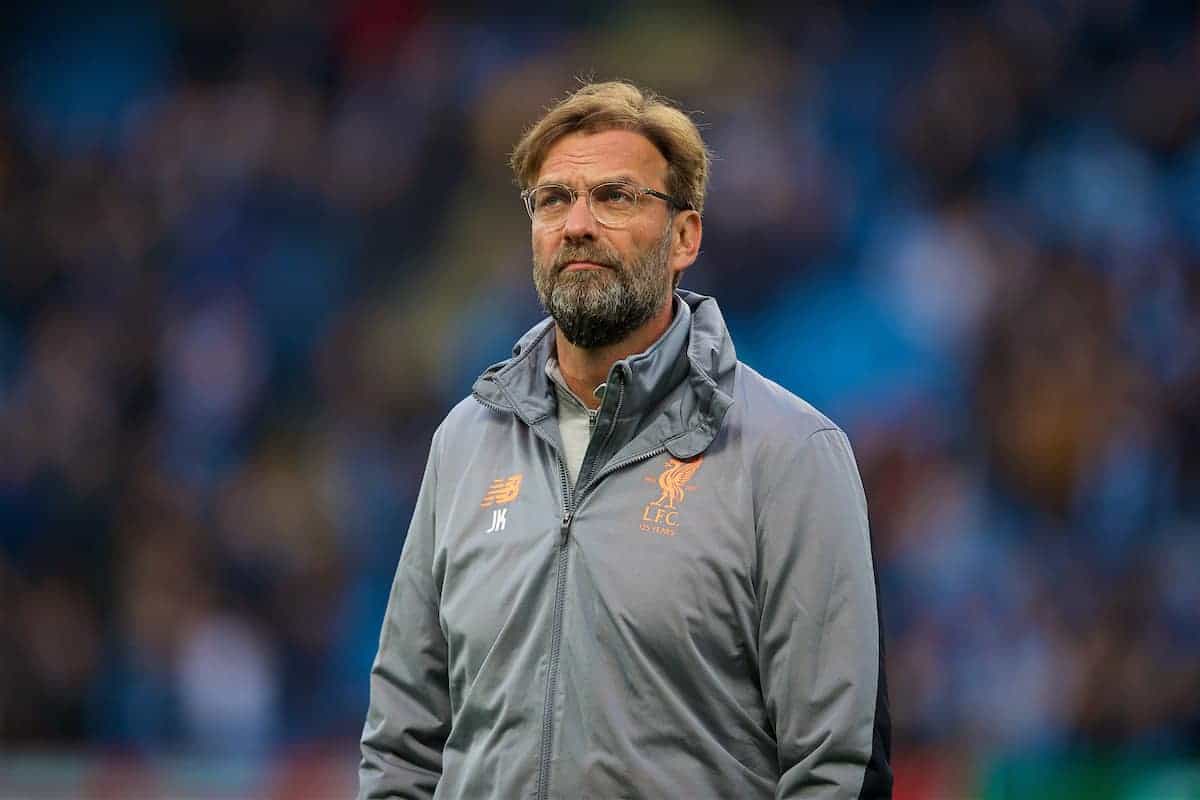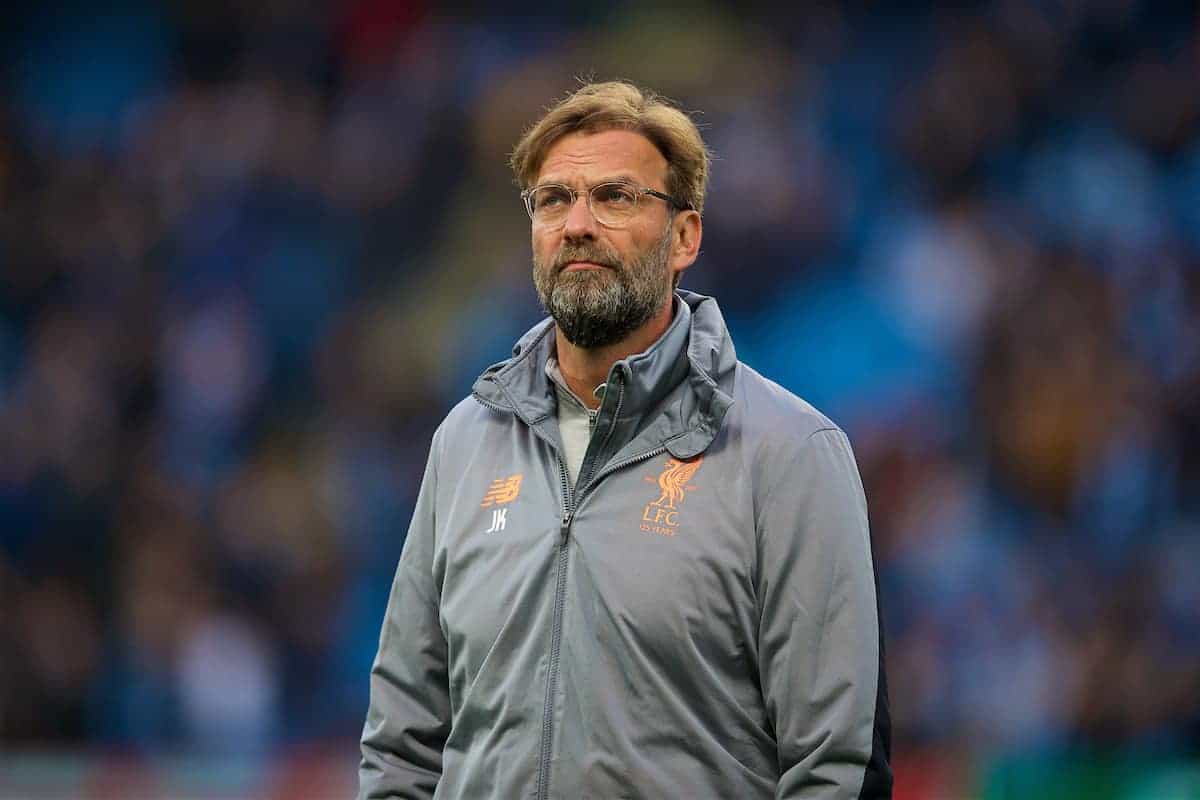 Will it be unacceptable if Klopp's men progress next week then can't get the better of Bayern Munich or Real Madrid? To some it no doubt will be.
This is the best, most aesthetically pleasing Liverpool side for almost 30 years, and it is only improving further under the wonderful management of Klopp.
They are 90 minutes away from a first Champions League final in 11 years, just 12 months after returning to the competition for the first time after a frustrating absence.
The progress has been beyond our wildest dreams, less than three years after Liverpool were humiliated 6-1 away to Stoke City.
The 13th time @LFC have scored 4 or more goals in a game this season – their best since the 1895-96 campaign (16).

— Ged Rea (@ged0407) April 24, 2018
Yes, it might all go horribly wrong in Rome and Liverpool could crash out, but that won't be because of the two goals conceded at Anfield.
They have shown that they are far superior to this Roma outfit, and while others of a negative persuasion will tell us that "Barcelona lost 3-0 there," Klopp will not allow the same to happen.
There have been many times down the years when Liverpool have deserved all the flak and negativity that has come their way, including during the German's tenure.
Criticism is healthy and fair when it is warranted and constructive.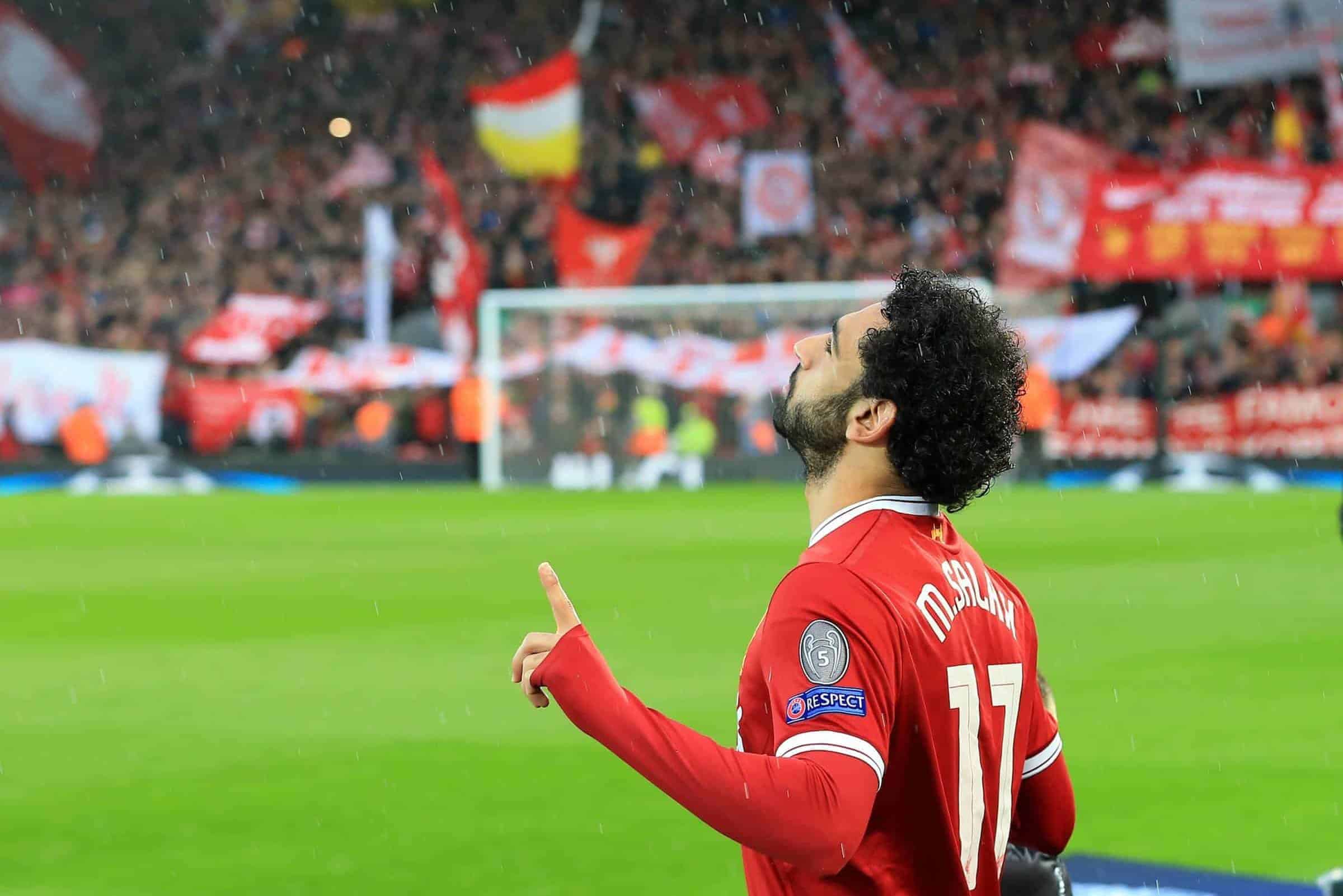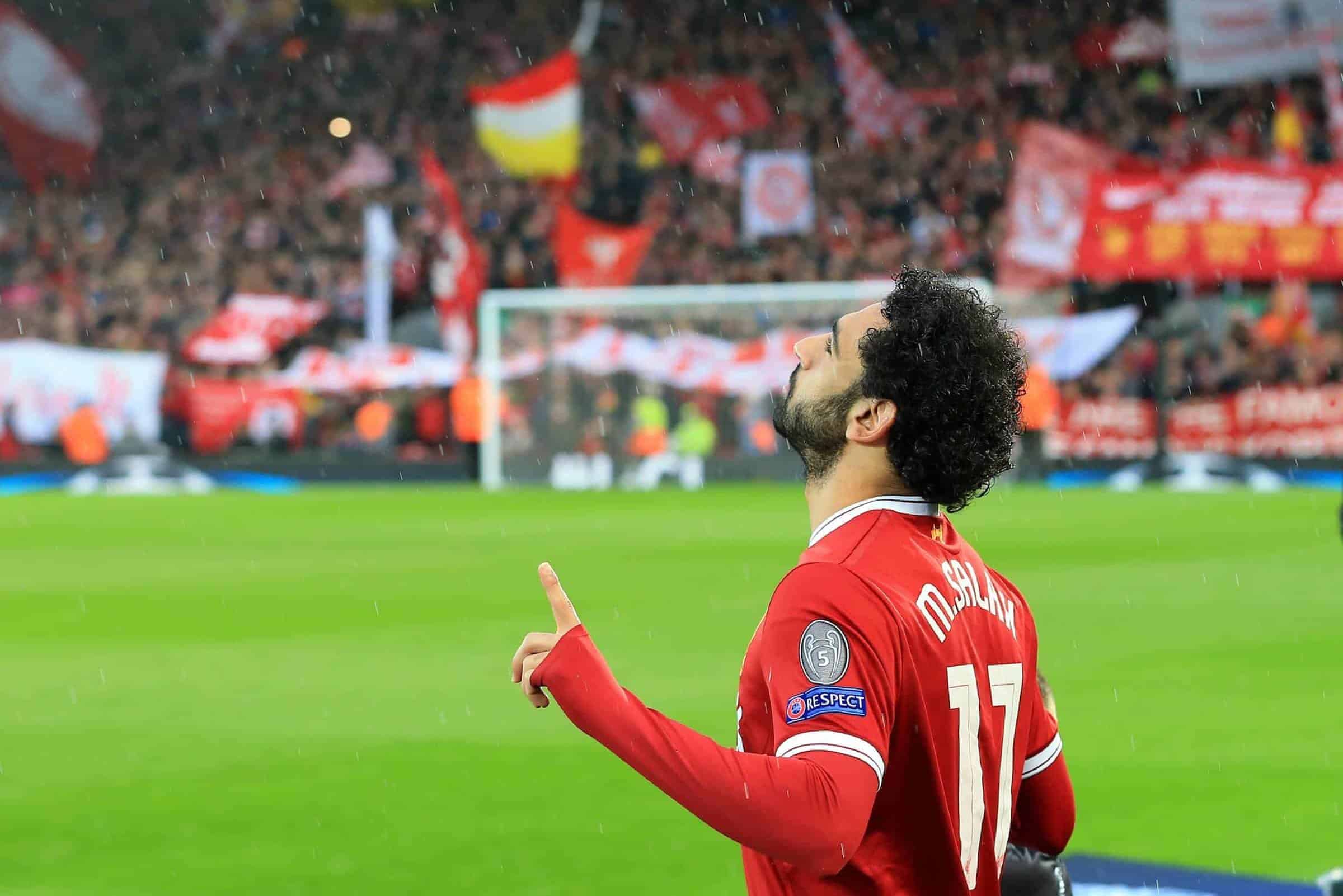 To see such negativity flying around in the hours since the final whistle against Roma is galling, though, regardless of the annoyance surrounding that late lapse.
Imagine being told Liverpool would win the Champions League semi-final first leg 5-2 back in August, and then imagine being told you would be moaning afterwards.
That is how mad some of the response has been since Anfield emptied and the Reds left themselves with one foot in Kiev next month.
There will time for negativity in future days, months, years and decades, no doubt, but please enjoy this one. It was sensational.