An amazing night at Anfield saw Liverpool take control of their Champions League semi-final by claiming a three-goal first-leg win over AS Roma.
Liverpool 5-2 AS Roma
Anfield, UEFA Champions League semi-final, first leg
April 24, 2018
Goals: Salah 36′ 44′, Mane 56′, Firmino 61′ 69′; Dzeko 81′, Perotti pen 85′.
Salah the destroyer; Bobby the lynchpin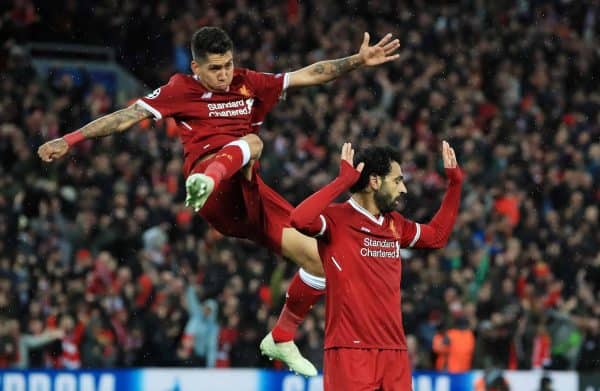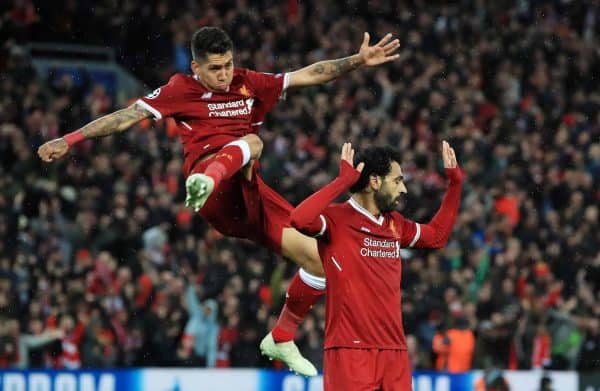 There are perhaps no new superlatives left to apply to Mohamed Salah and Roberto Firmino, but some old ones work just fine: relentless, brilliant, unstoppable.
Salah was incredible, an outlet and a threat from 20 minutes onward, looking likely to score or create a chance every time he took possession.
His first goal, a top-corner curled effort, was sublime given the stage and the stalemate scoreline—but the composure he showed for his second was outstanding too.
Add a couple of assists, selfless when he could have gone for a hat-trick in either moment, and he was genuinely world class in this European last four clash.
Firmino wasn't far behind—yet again, everything Liverpool did went through him in the build-up.
His two goals were predatory, close-range, well-finished after great deliveries, but his movement and work rate mean he offers so much more. Two assists for him, too.
And another record apiece: Mo's brace made him the highest-scoring Red in a single European season…and Bobby quickly matched him.
Going for the jugular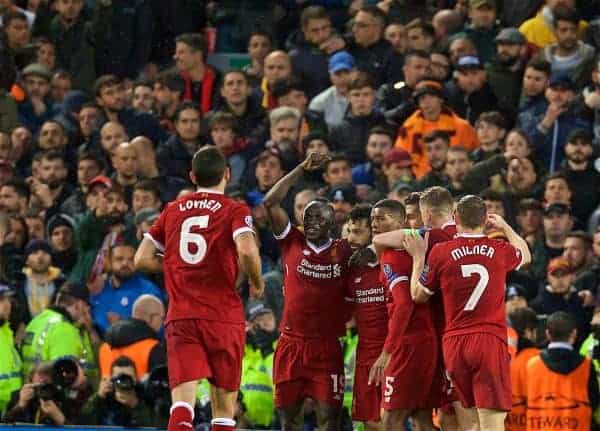 We've seen it before, but in a game of such magnitude, it was especially pleasing to see.
Liverpool sensed their moment and went for the kill, splitting Roma apart time and time again, hungry for goal after goal after goal.
The Reds have the players to make the most of such occasions and given the tie is a two-legged affair, it was imperative they made the most of the momentum they gained.
This could easily have been an occasion when the team sat off, protected a goal or two lead and let the size of possibility scare them.
No chance.
Not under Klopp, not with these forwards.
Five goals was the least the Reds' attacking play—exploiting the dismal approach of Roma's defence—deserved.
Now they will want to become the first and only side to score in Europe at the Olimpico this season.
Gini makes a point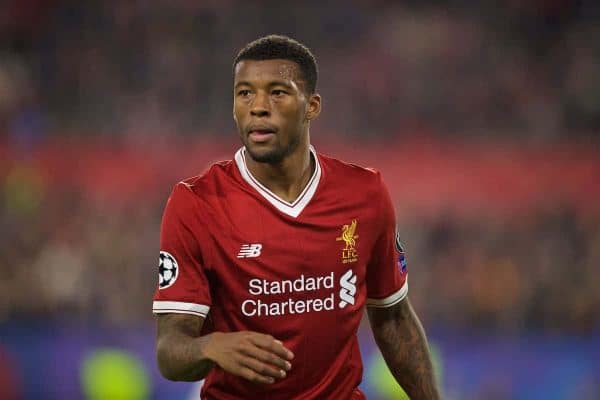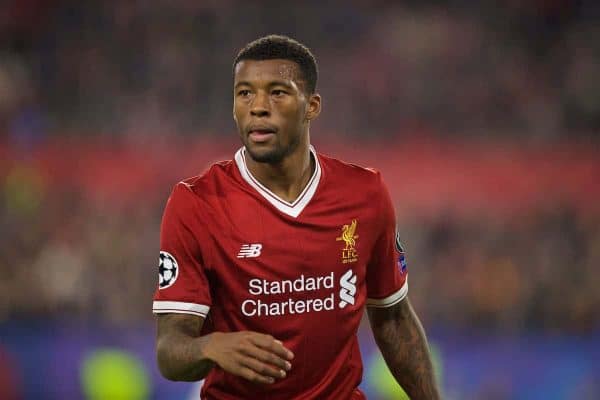 Starting on the bench in such a big game can be enough to make some players fume, but there's only one way to rectify the situation: take your chance when it comes.
Fair to say, Gini Wijnaldum did exactly that after being called upon early on due to Alex Oxlade-Chamberlain's injury.
The Dutchman was integral in the Reds' improved fortunes from the half-hour mark onward, harrassing and challenging high upfield and surging down the channels to keep Roma pegged back.
More than once he made bursts into the box, linked nicely and created a couple of shooting chances too.
The Dutchman was important against Man City in the last round and will have perhaps been disappointed not to start here, but he'll be needed for the rest of the season.
Klopp suggested after the game that Oxlade-Chamberlain's injury may well be a bad one; fingers crossed he can return before the season is out, pending an assessment.
Regardless, Wijnaldum will be featuring for the foreseeable future as the Reds have no more central senior midfielders to call upon. He, and James Milner and Jordan Henderson, must find consistency.
Defensive lapses: it will count for more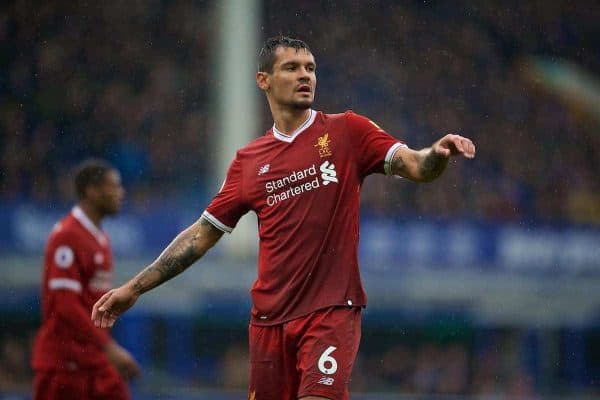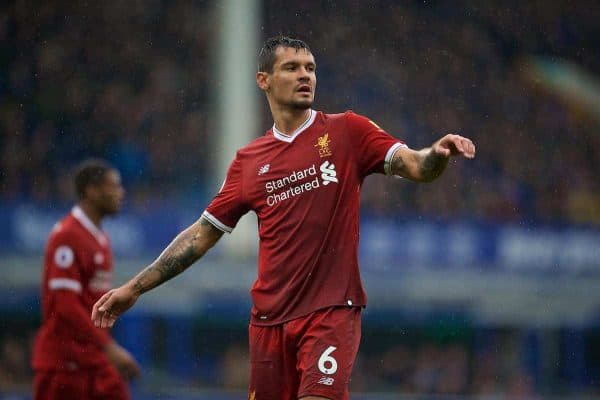 Five goals up and cruising, but at this level one mistake can count.
Dejan Lovren's moment of misjudgement caused a dramatic swing in atmosphere and approach, with Edin Dzeko suddenly firing unexpected belief into his team-mates.
Roma scored twice in the last 10 minutes and, improbably, will leave feeling they've given themselves a small, small chance…just like they had against Barcelona in the last round.
There is no margin for error at the highest level of the game.
The Reds should have seen this out, would have seen this out, but on such decisions can matches be won and lost.
Lovren and his team-mates must be perfect at the Olimpico.
Forget disappointment, the final's in reach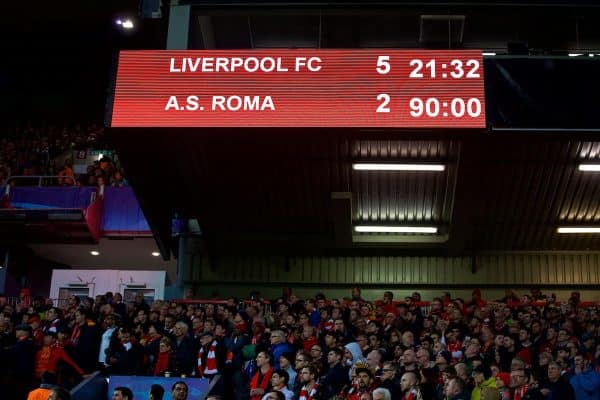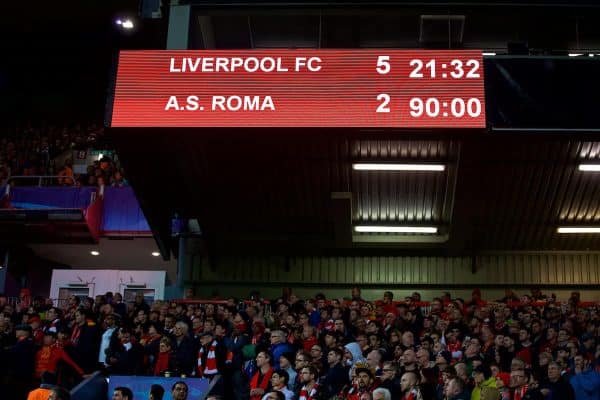 It feels worse than it really is: Liverpool have, after all, just won a Champions League semi-final by a 5-2 scoreline.
They've put five past one of the last four sides in Europe.
They could have scored eight.
The Stadio Olimpico should hold no fears for the Reds; control and a strong mentality are a must, but as they showed at the Etihad Stadium, they do have both in abundance.
Roma will come out to attack; Roma may even score early on. But the Reds will get chances, the Reds know how to exploit the Giallorossi, and they should finish them off.
A Champions League final is in sight once more, and it is completely and utterly deserved. Finish the job off next week.