To score the winner in a European Cup final once is a dream. To do it twice is the reserve of the game's true stars but former Liverpool defender Alan Kennedy is something of a reluctant hero.
The left-back achieved greatness with his 1981 goal against Real Madrid but had it somewhat thrust upon him three years later against Roma in their own Stadio Olimpico.
Thirty-four years on, Jurgen Klopp's squad can edge closer to making their own history by completing their own Italian job in the two-legged Champions League semi-final against Roma.
But while much will be expected of their 83-goal forward line of Mohamed Salah, Roberto Firmino and Sadio Mane, Klopp should maybe be looking elsewhere for inspiration.
Liverpool won two European Cups in the Stadio Olimpico – first in 1977 against Borussia Monchengladbach and their fourth seven years later – and Klopp admitted he planned to re-watch those performances.
He will have seen Kennedy firing home the penalty in the shoot-out but will not have been aware just how uncomfortable the defender was.
"My record on penalties was not very good," Kennedy told Press Association Sport.
"We'd practised the week before and we were absolutely abysmal. How (manager) Joe Fagan picked me no-one knows,"
"I can't recollect me actually saying 'yes'. I didn't think I'd be in the first five.
"I remember the walk. I actually didn't work out I was going to be the last player but I was really panicking over it.
"'Why did Joe Fagan pick me?'. If I'd been on Star Trek I'd have asked Scotty to 'Beam me up'.
"I am sure my team-mates had their hands over their faces and they were very surprised I scored.
"But it was a fantastic moment, the best I've ever had in football. Without doubt better than in 1981 because there was more pressure."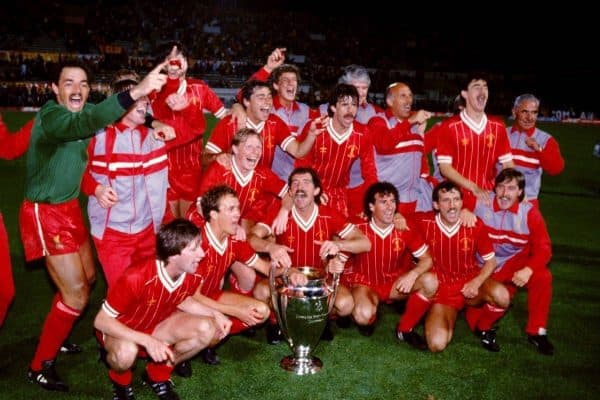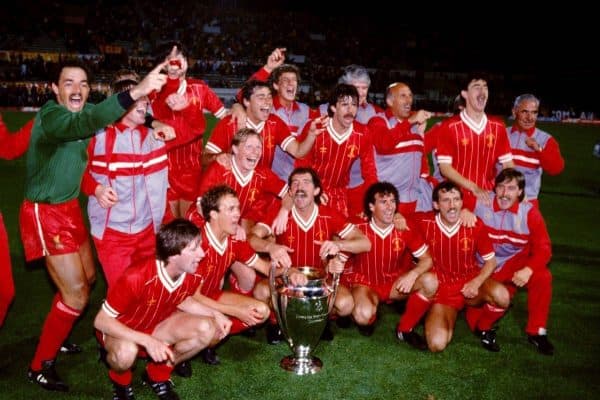 Liverpool's players famously struck the first psychological blow by bursting into song as they lined up to walk out on the pitch.
That set the tone for Phil Neal to silence the crowd early on, although Roberto Pruzzo's equaliser set up Kennedy's moment of destiny.
"We were singing mainly because Roma had kept us waiting. It was a way of relaxing a little bit," added the 63-year-old.
"We sang the Chris Rea song I Don't Know What It Is But I Love it and the Roma players were flabbergasted.
"We didn't sound very good but when we were walking out we felt confident."
While Kennedy is not suggesting singing will beat Roma this time, he does see similarities to Klopp's team.
"They do remind me sometimes of when we played in the 1980s, in terms of the way they pass, the way they move, the way they keep hold of the ball," he said.
"Liverpool were strong at doing that and I remember us doing that in Rome, to frustrate the fans and players first of all and then we go, everyone goes.
"That is what I like about the way they are playing at the moment: they are doing what we did probably 30-odd years ago.
"They are a real good outfit, an outfit you can trust. Sometimes I looked at Liverpool early on in the season and wasn't sure what I was going to get out of them.
"But they have progressed and you can see why because of certain players in certain positions: (Andrew) Robertson has come in at left-back and looks assured; (Virgil) Van Dijk is a great player but also a great talker and (Loris) Karius looks like he is back to his best.
"There will be no surprise if they go on to the final and win it but take nothing for granted."