Liverpool committed errors reminiscent of their past, seeing a two-goal lead dissolve as they were held to a 2-2 draw by West Brom on Saturday.
Jurgen Klopp made five changes to his side from the previous weekend's 3-0 win over Bournemouth, insisting before kickoff that it was to ensure "really fresh legs."
There is little denying that Tuesday night's Champions League semi-final first-leg clash with AS Roma was on his mind, however.
And unfortunately this much-altered Liverpool side were unable to keep up the momentum, as goals from Danny Ings and Mohamed Salah were cancelled out late on by Jake Livermore and Salomon Rondon.
It was far from a disastrous result, but it is one that provides food for thought both for the arrival of the Italian outfit and for Klopp ahead of the summer transfer window.
This is Anfield's Jack Lusby (@jacklusby_) spoke to Matt Addison (@MattAddison97) and George Haberman (@Haberman32) to discuss the good and the bad from Liverpool's 2-2 draw in the West Midlands.
The good…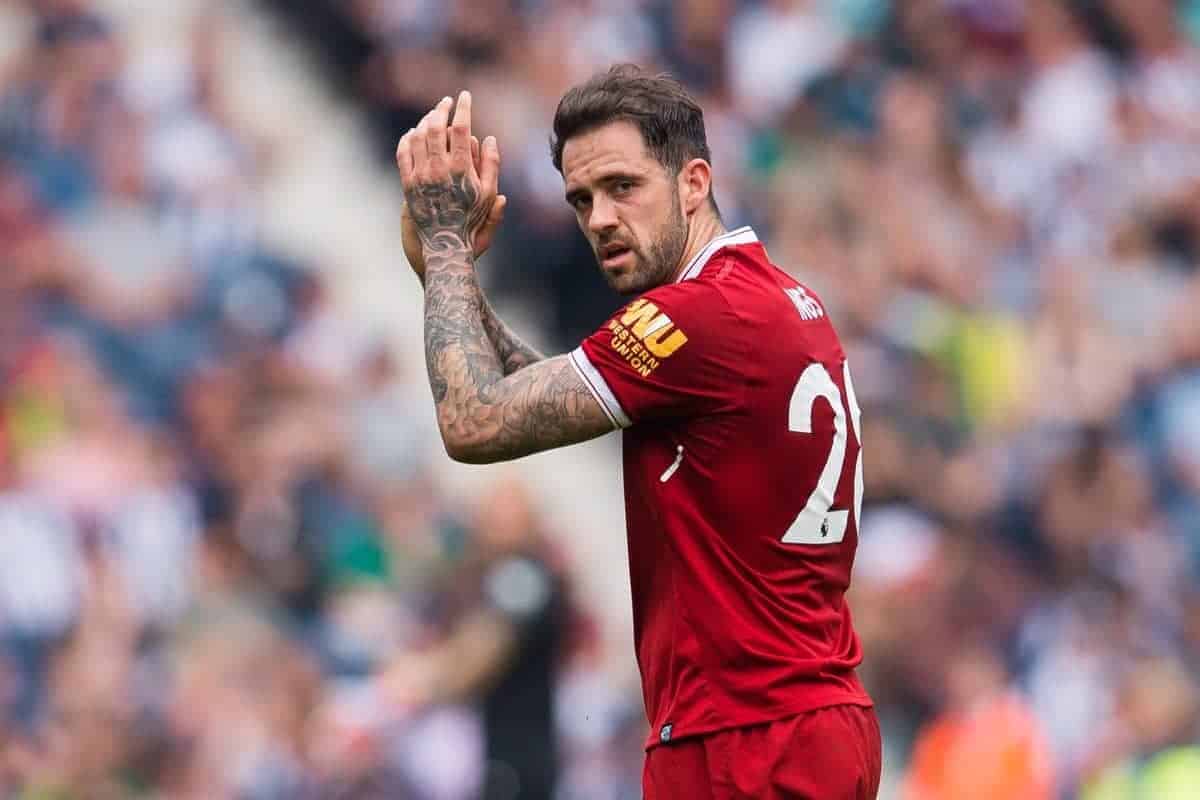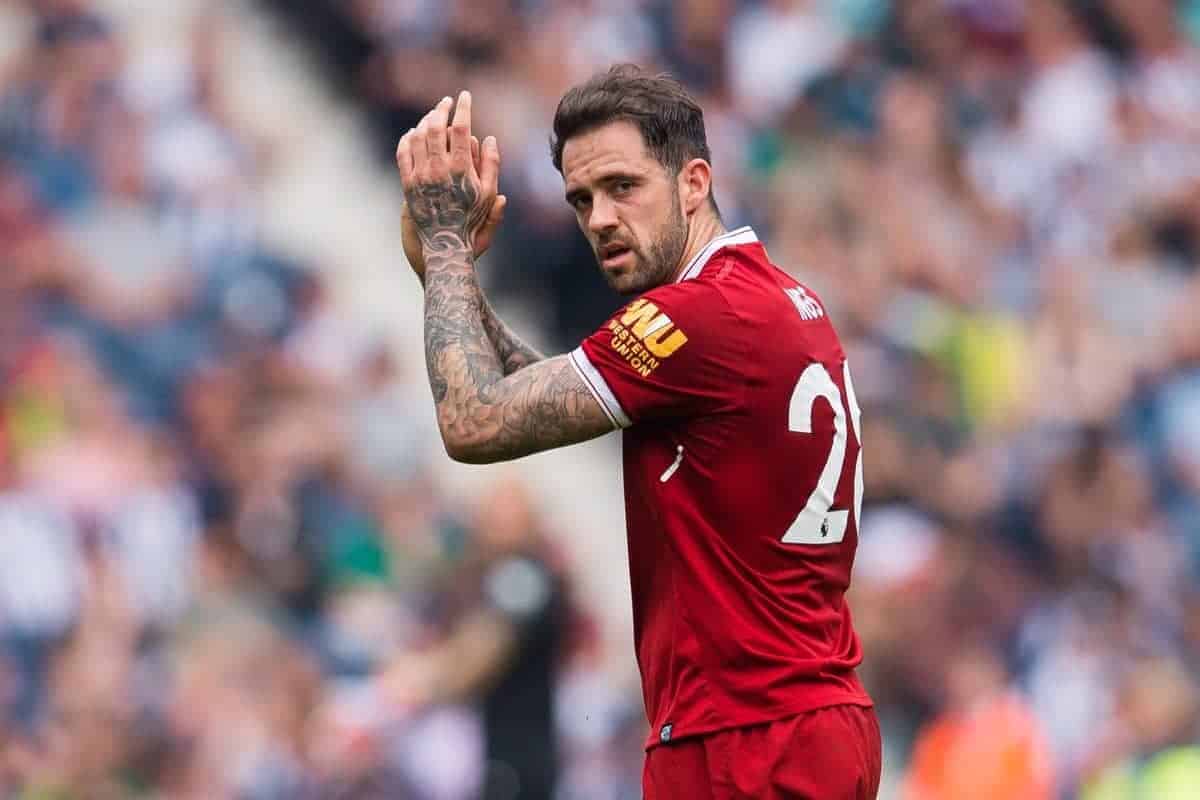 JACK: The obvious highlight was Ings' goal. I can't see him being at the club beyond the summer but you could tell how much it meant him after such a miserable time over the past two-and-a-half years.
It was also encouraging to see how comfortable Van Dijk was on the right-hand side of the centre-back pairing, particularly with his long, raking passes up to Mane in attack.
He's at his best on the left but this provides Klopp with more options as he builds his defence for the long term; Van Dijk is just an exceptional defender.
And even though the result wasn't ideal, resting Trent, Robertson, Lovren, Ox and Firmino for most of the game was the right decision ahead of Tuesday night.
MATT: Both goals: it was fantastic to see Ings on the scoresheet—he deserved that moment for all his hard work and determination.
The Salah goal was a moment of quality, too, with a perfect pass from Oxlade-Chamberlain.
The main thing for me is that there were no injuries ahead of what is clearly a far more important game on Tuesday, and having the luxury of being able to rest Firmino ahead of the semi-final.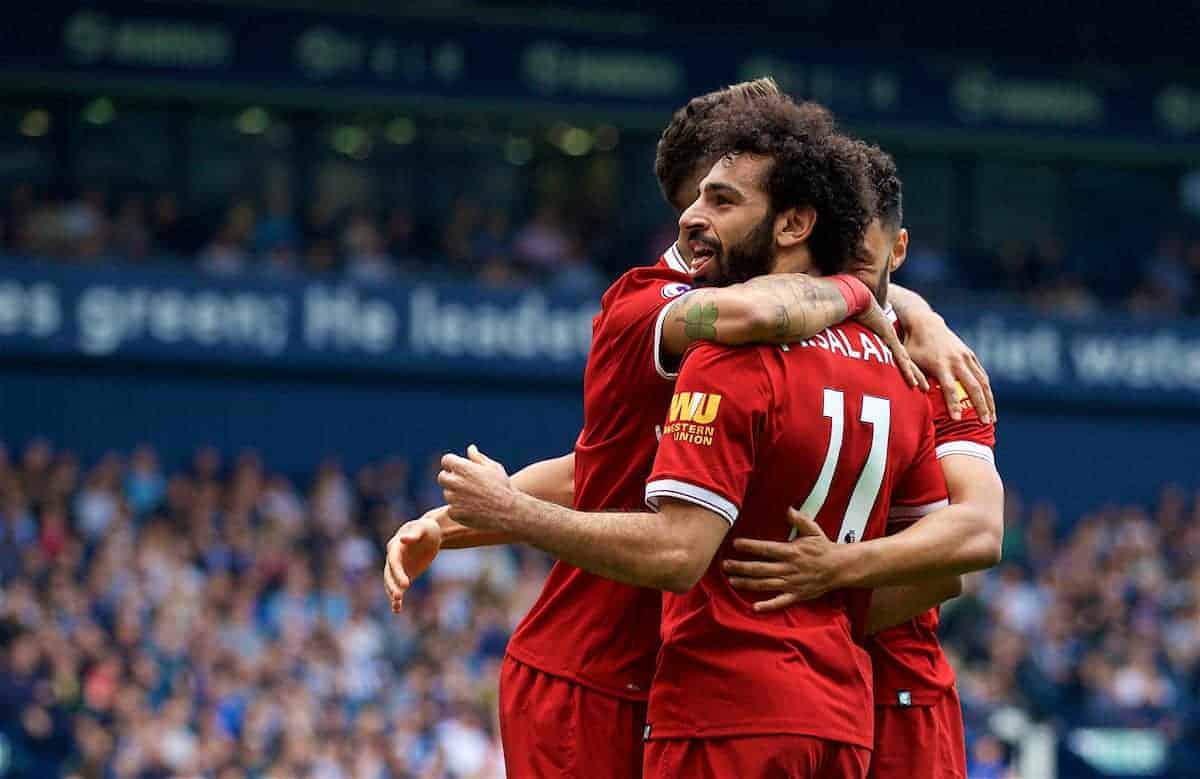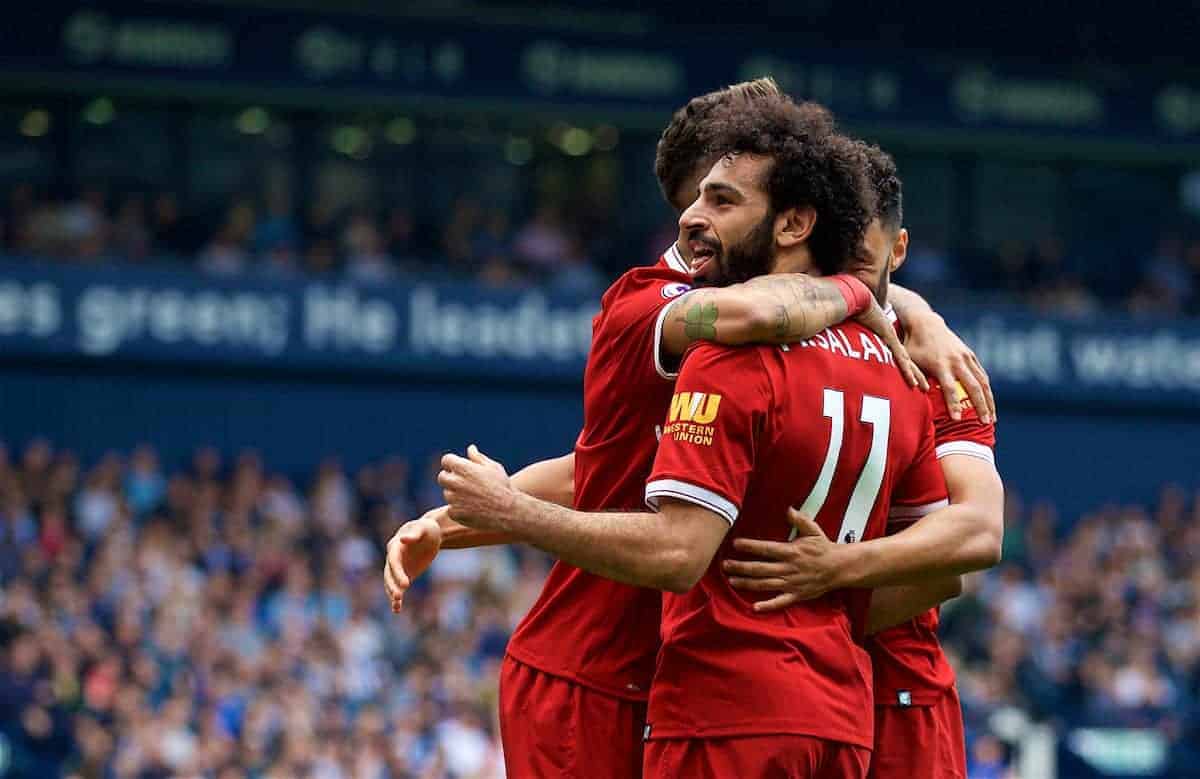 GEORGE: I think I speak for every fan when I say it was wonderful to see Ings score his first goal for Liverpool since October 2015.
The striker has had some absolutely rotten luck with injuries since moving to Anfield and has found first-team opportunities hard to come by, so that's certainly something for him and us fans to smile about.
I've run out of superlatives for Salah this season, with the Egyptian once again finding himself on the scoresheet and on the verge of breaking the record for the number of goals in a 38-game Premier League season.
Mo will be desperate to score against Roma in the Champions League on Tuesday; finding the net at the Hawthorns will fill him with confidence and is the perfect preparation for a talisman going into a big match.
Klopp will be thrilled that none of his players sustained any injuries ahead of the upcoming clash with Roma.
Van Dijk looked to have taken a small knock in the first half, but ran it off and didn't require any medical attention, whilst there appeared to be no damage to any of the other Liverpool players.
The bad…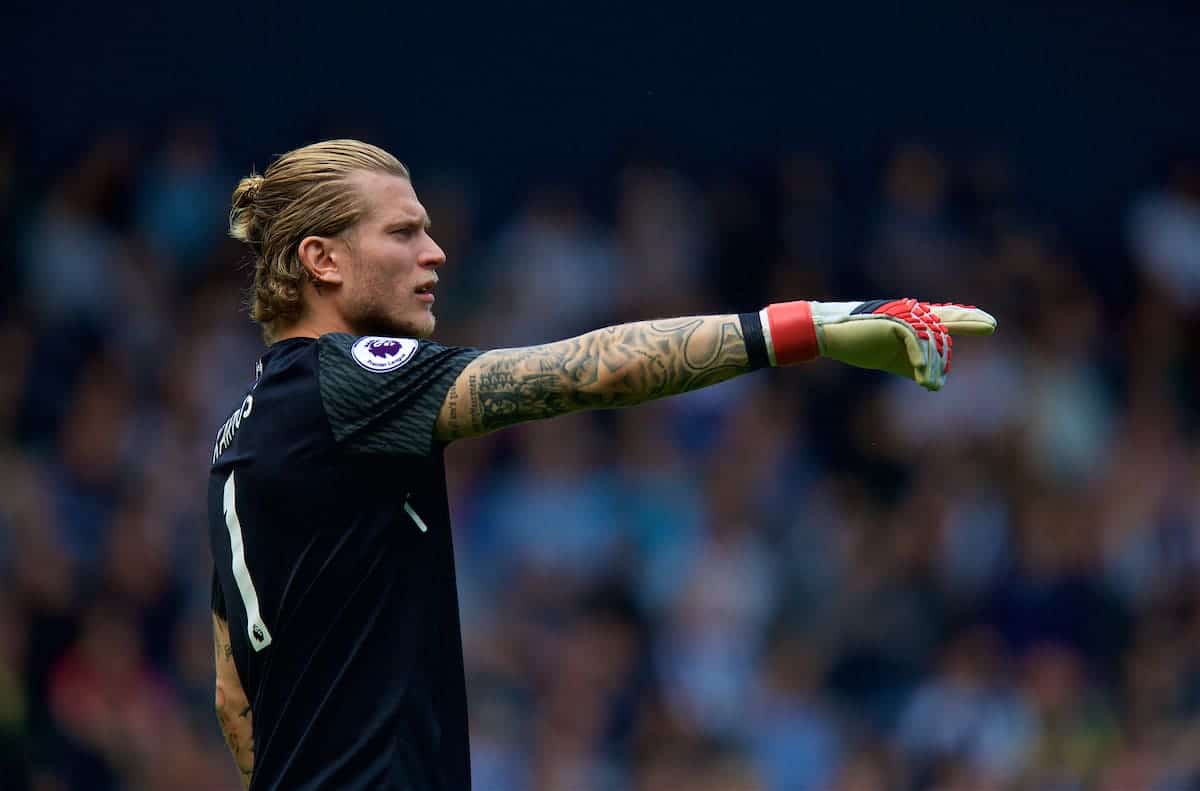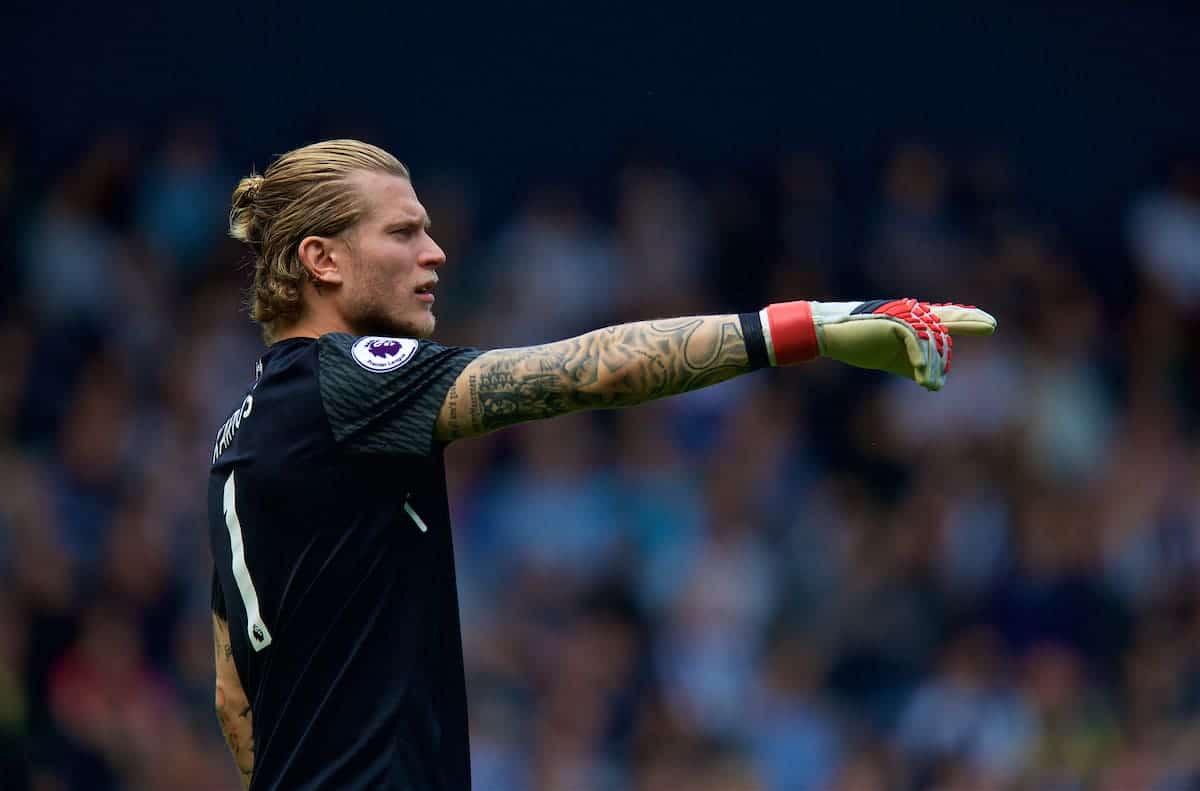 JACK: No point dwelling on that result as it's far from the end of the world and all the focus is on the Champions League now.
A draw in this game, as with in the Merseyside derby at Goodison, can still be seen as a positive, though the manner in which Liverpool collapsed after taking a two-goal lead could be a concern.
Though Moreno seems to be taking the majority of the criticism I thought Gomez had a shocker, but hopefully that's now out of his system after injury. He was clearly lacking sharpness.
Obviously the main negative was just how poor the refereeing was but, again, is there any point brooding over it now?
MATT: Karius went missing on the equalising goal, in what was a rare error for him in recent months.
He's been good for a sustained period but moments like this are why I would still invest heavily in one of the best in the world in the summer (we'll get to see one of them in the semi-final in the form of Brazilian stopper Alisson).
The referee had a game to forget too—how he didn't give a penalty on Ings is beyond me, and how Ahmed Hegazi got a free-kick for punching him is crazy.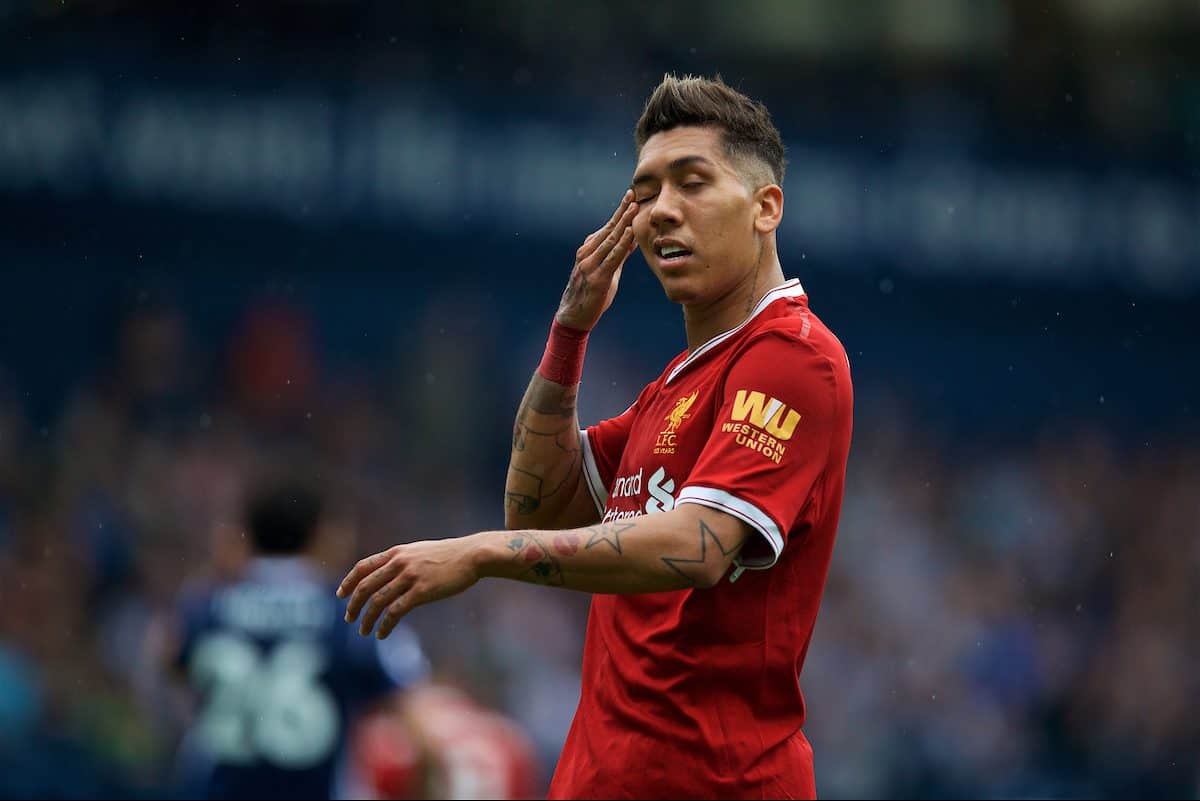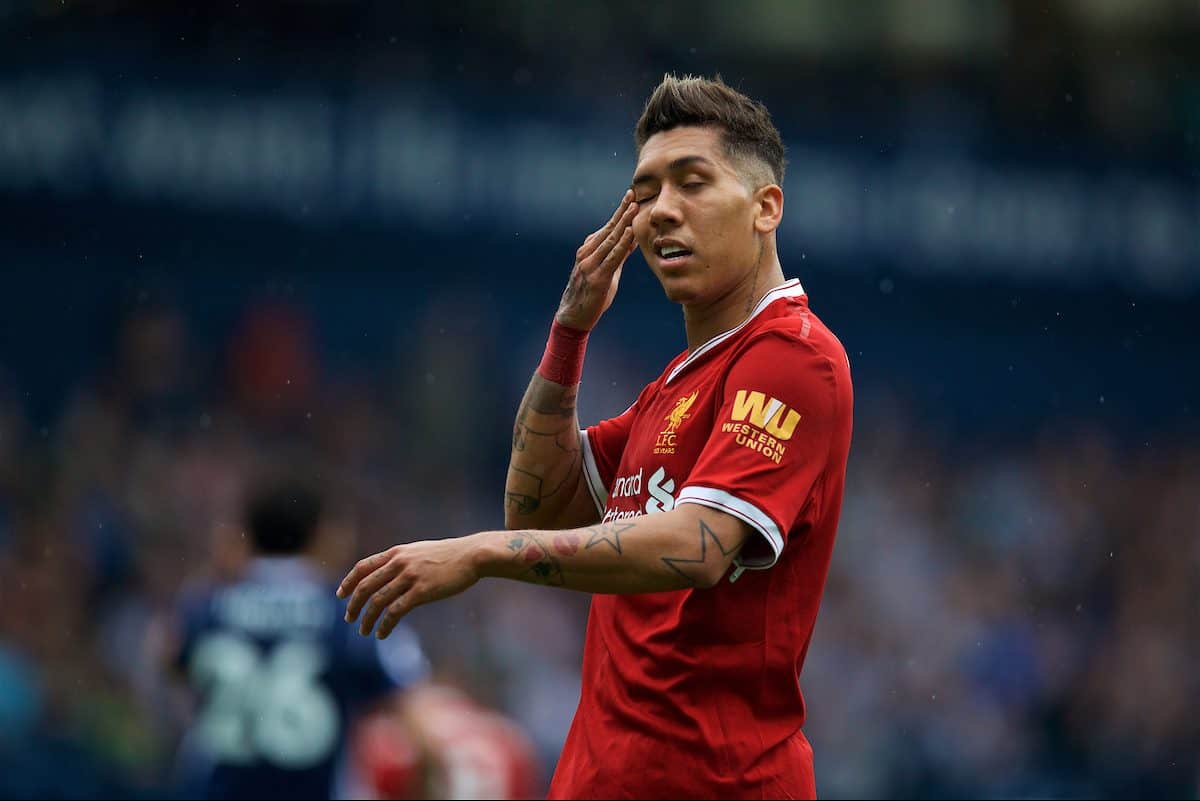 GEORGE: I'm not one to moan about referees, but that was a really poor performance from Stuart Atwell—he missed several key moments over the 90 minutes and his decision-making was absolutely dreadful.
Had we beaten West Brom, there would have been less pressure on the team to get a win and three points next time out against Stoke in order to solidify a top-four position.
This means it's likely Klopp will have to start with a stronger team than he would have liked, which is frustrating considering that the Reds have the second leg of the Champions League semi-final in Rome just four days later.
It would have been ideal to be able to rotate players before the second match against Roma, but now I highly doubt that Jurgen will be prepared to rest players against Stoke and risk dropping any more points.
And what did that tell us about Liverpool's fringe players?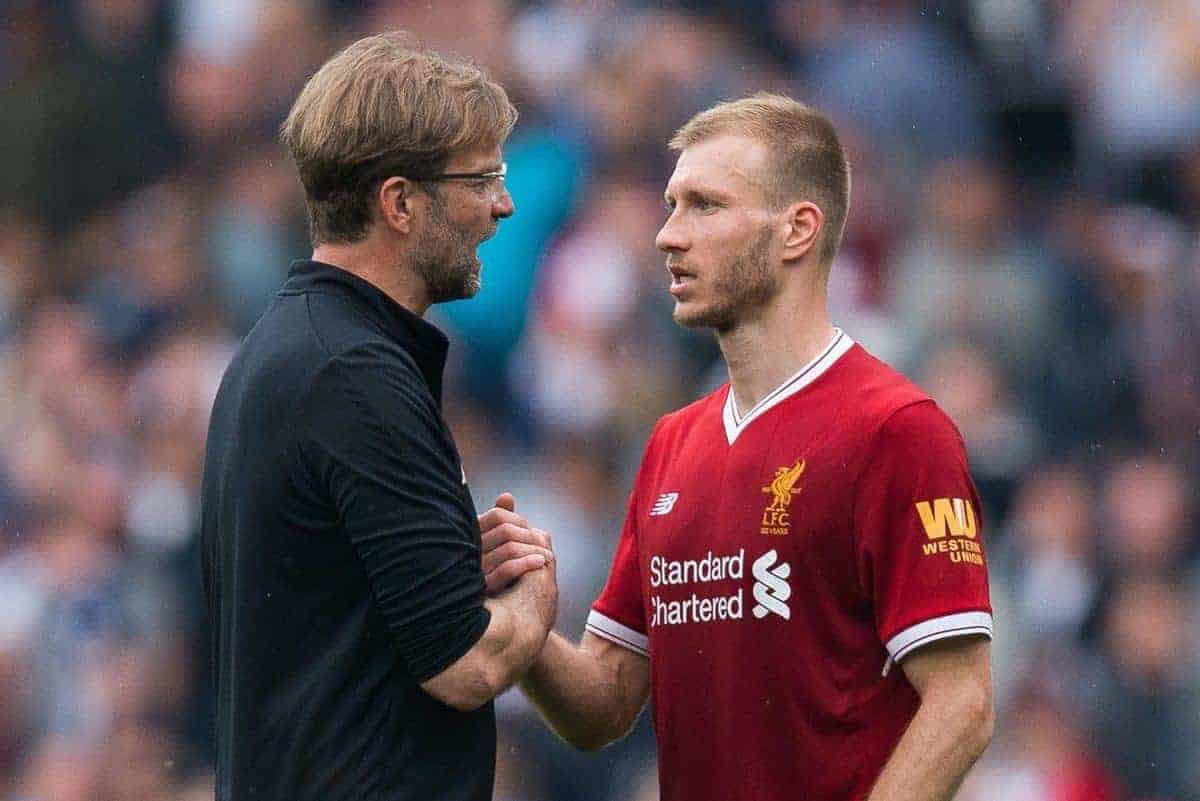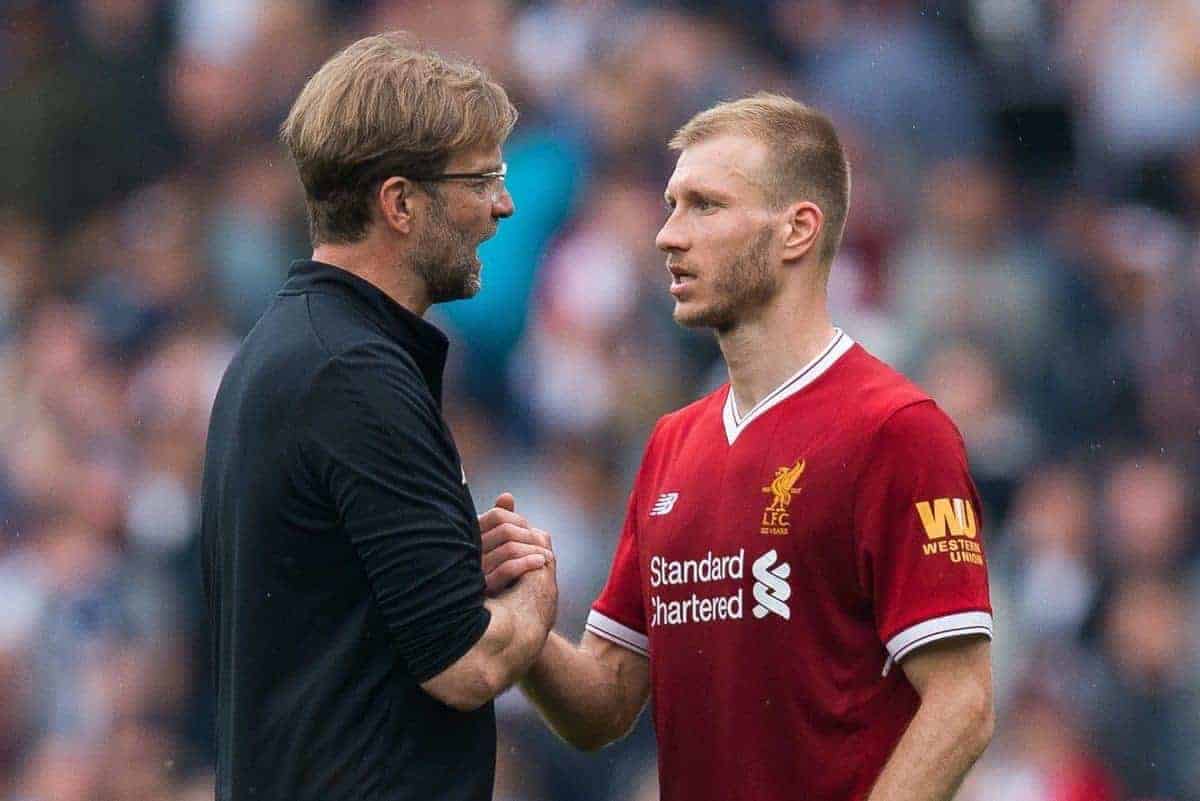 JACK: The squad needs improving, that's clear. The injuries to Matip, Clyne, Can and Lallana are obviously a big blow but beyond the first-choice side there is a real lack of quality.
It was great to see Ings score, but his overall performance was seriously lacking, and while there are few strikers in world football who are on par with Firmino he is far from adequate backup.
Again, without Can and Lallana there weren't many other options in midfield, but Klopp's reluctance to include Woodburn highlights a lack of faith beyond the core group.
Bar a new partner for Van Dijk and a deep-lying midfielder, I'd say the main priority this summer will be fleshing out Klopp's squad ranks.
MATT: Ings was much better with the quality of Mane and Salah alongside him, but Moreno did nothing to suggest he should be in the side more often.
He started the season well but this was the old Moreno.
Klavan did fine but is limited on the ball as we already knew; Lovren will come straight back in.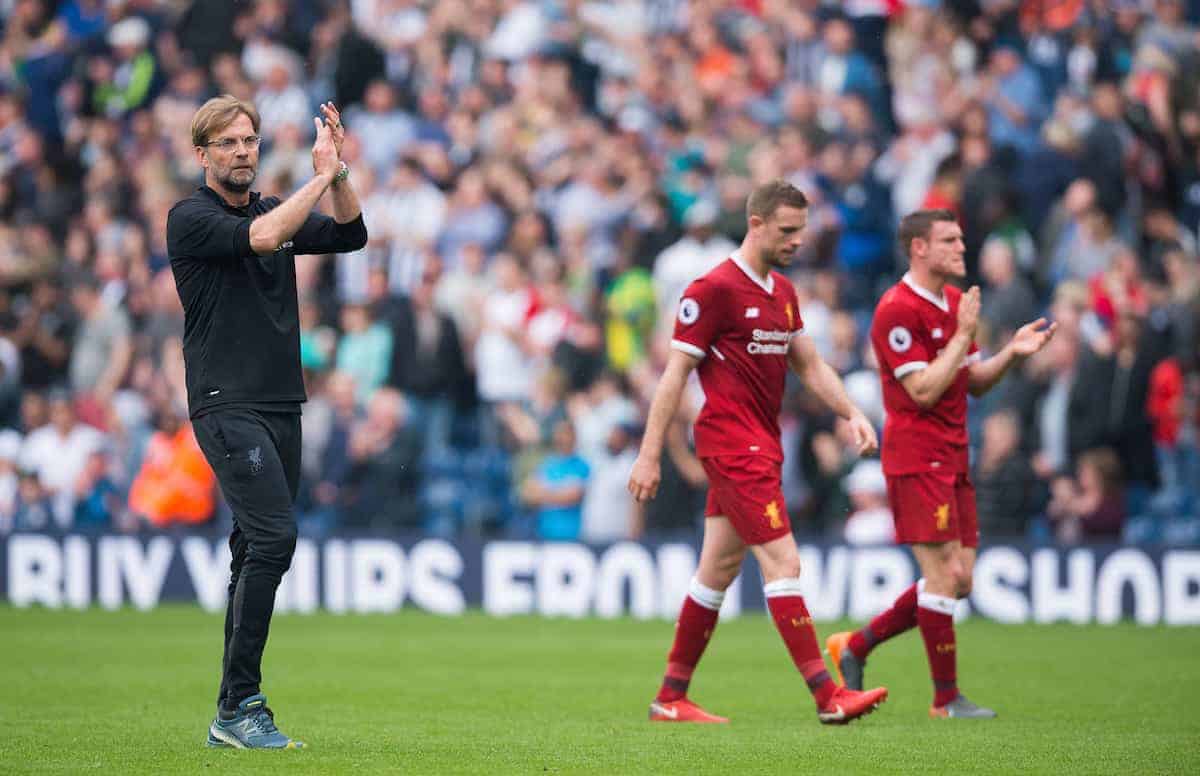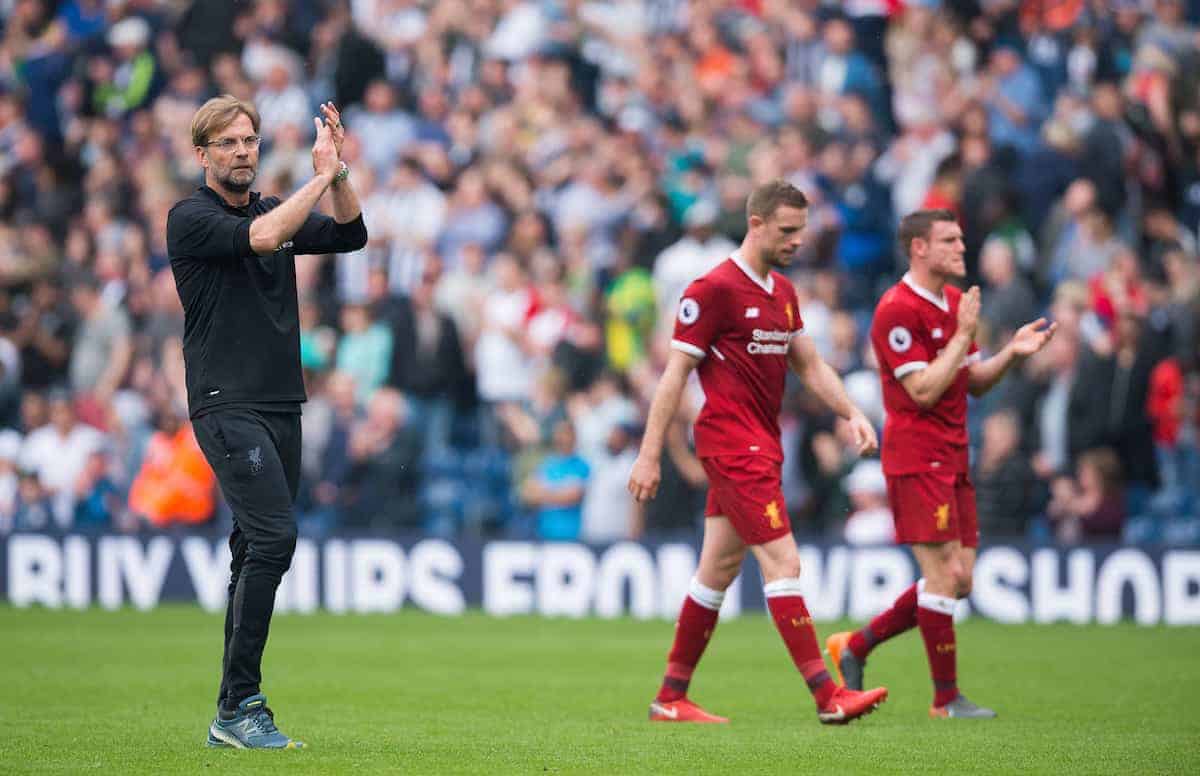 GEORGE: Moreno didn't really offer anything from both a defensive and attacking perspective. I would imagine Jurgen will let him leave in the summer as it looks like he is surplus to requirements at Anfield.
Klavan again proved he can do a job when called upon and did reasonably well in his battle against the very physical and bulky Rondon.
Gomez didn't put in the best performance on his return from injury. He'll need to get back to full fitness sharply if he's going to play a part in the business end of the season.
Going forward, I think he needs to play at centre-back rather than right-back, as being paired with Van Dijk will improve him hugely as a player, as it has Lovren.
Ings scored for the first time in 930 days with a proper poacher's goal, but should have had two and hit a shot straight at Foster late in the first half.
I'm not too sure where I think his long-term future lies, as he's 26 and isn't ever going to be selected ahead of Firmino, but I'm happy to see him back playing and on the scoresheet.