Roberto Firmino has developed into a world-class striker at Liverpool, and his upbringing in the Bundesliga was pivotal to his progress in the role.
Firmino joined the Reds from Hoffenheim in the summer of 2015, signing for £29million from under the noses of Man United, who had also shown genuine interest.
It was a slow beginning to life as a Liverpool player, however, with Brendan Rodgers inexcusably playing him out of position on the right wing, and a lack of influence unsurprisingly on show.
Ever since Jurgen Klopp took the reins in October 2015 he has improved immeasurably, though, and this season has been comfortably his best yet at Anfield.
Twenty-five goals and 13 assists have come his way, he has made more tackles than any defender in the Premier League's top six clubs, and his all-round team ethic has been faultless.
He now has to be considered one of the best strikers in world football, despite some of his subtle magic still going criminally unnoticed by some.
The above video takes a look at how Firmino's career has blossomed since his Bundesliga days, at a time when his no-look pass was already part of his repertoire.
Moving to Hoffenheim from his homeland club Figueirense at the age of just 19, his fabulous talent made him an immediate favourite in Germany, and he was pivotal in keeping them up in 2012/13, after a playoff win over Kaiserslautern.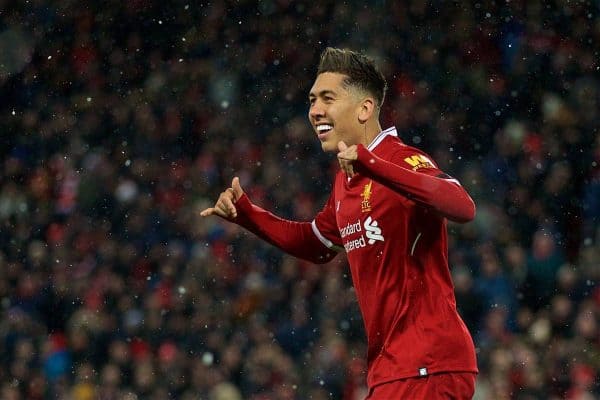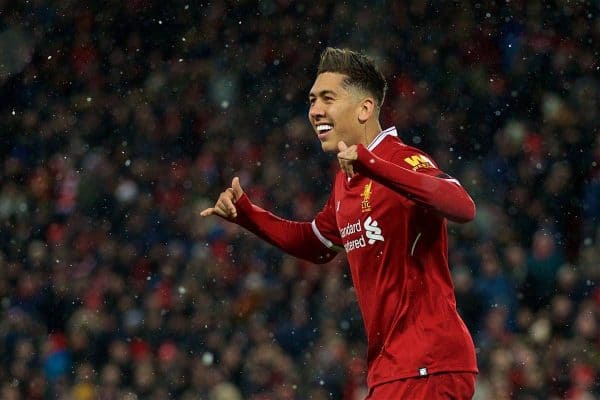 One clinical finish shown against Borussia Dortmund is particularly poignant, with Klopp in charge at Signal Iduna Park at that point.
The 50-year-old has since admitted he tried, and failed, to bring Firmino to Dortmund during his tenure, and was delighted to have him at Liverpool when he arrived.
The silky forward made his debut for Brazil in November 2014, before earning his move to Liverpool the following summer.
He has racked up 48 goals in 137 appearances in total so far, at an increasingly rapid rate, and there have been so many wonderful moments along the way.
Firmino is the best at what he does in Europe, and he is going to be integral to everything Liverpool achieve in the coming years.
So much of Mohamed Salah and Sadio Mane's brilliance is down to both his selfless movement and creative genius, and the fact that he has now added more goals to his game is the icing on the cake.
At 26, he is at a wonderful age, both in terms of being in his prime and remaining there for the foreseeable future.