Mohamed Salah is the best player on the planet right now—that's the view of former Liverpool captain Steven Gerrard.
Gerrard watched on at Anfield as Salah scored two, created two more and inspired the Reds to a 5-2 first-leg victory over Roma in the Champions League semi-final on Tuesday night.
The Egyptian has been in scintillating form all season, but as the end of the campaign draws near and the matches are higher in stakes, Salah simply keeps producing.
And to be able to do it so consistently at a key time has seen Gerrard hail the Reds' No. 11 as the most brilliant player around at this moment in time.
"He's in the form of his life," Gerrard told BT Sport.
"It's difficult to compare him to [Cristiano] Ronaldo and [Lionel] Messi because they've done it for so long, year in, year out.
"But without a shadow of a doubt, he's the best player on the planet right now."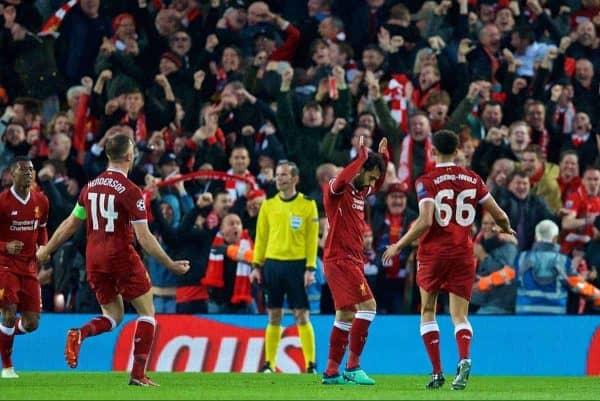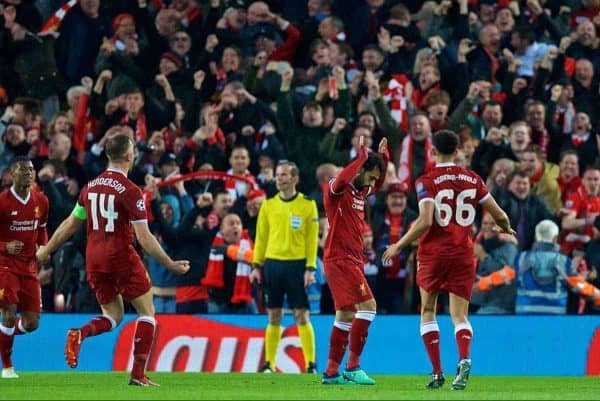 Gerrard wasn't alone in his assertion, with Rio Ferdinand adding to the plaudits.
"We've run out of words to describe the way this guy's performing right now," he continued.
"He's got to be regarded, form-wise, as one of—if not the—best player on the planet at the moment in the way he's doing things.
"No one seems capable of containing him and he gets into positions where defenders just aren't able to cope with him."
Salah now has 43 goals for the season in all competitions, more than any other player in Europe, and his debut campaign at Anfield has been an unprecedented success.