Antonio Conte said he was not consulted over the sale of Mohamed Salah in August 2016 and could not be held responsible for Chelsea allowing Liverpool's 43-goal forward to leave.
Salah has thrived since returning to the Premier League with Liverpool last summer. The Reds are Chelsea's opponents at Stamford Bridge on Sunday.
The Egypt forward tormented Chelsea with Swiss side Basel before moving to London in January 2014.
Limited opportunities under Jose Mourinho saw Salah leave for Fiorentina on loan 12 months later.
He then joined Roma on loan in August 2015 and the deal was made permanent just weeks after Conte began three-year contract as Chelsea head coach.
"No-one asked me about him," Conte said.
"I don't want to take this responsibility. If I do I'm in trouble."
Conte insisted few could have anticipated Salah's scintillating season.
"It would be very difficult to predict this type of season for Salah," Conte added.
"We're talking about a player with specific characteristics, good technique, very fast.
"Every opportunity, every chance he has he's very good to take the chance. Very clinical."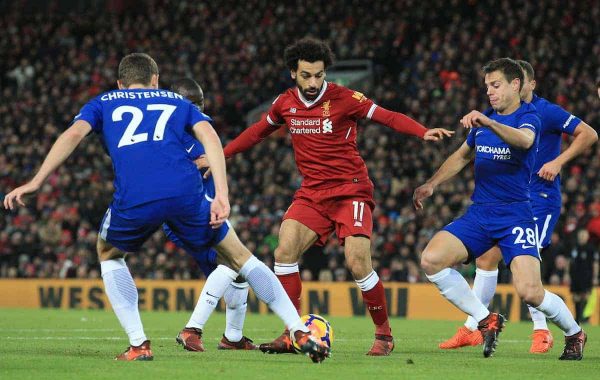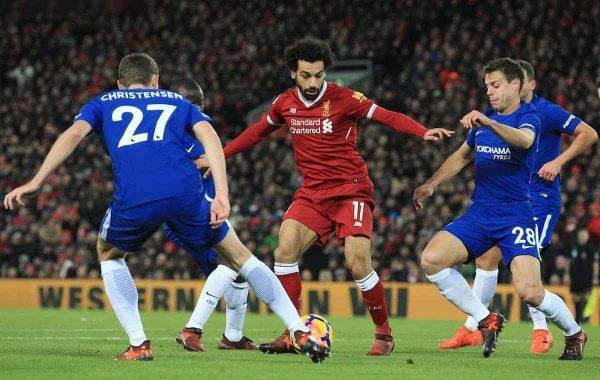 With three games to play, Chelsea are fifth, five points behind fourth-placed Tottenham and a point further adrift of Liverpool, on a high after advancing to the Champions League final later this month.
Conte wants Chelsea to win their remaining games – with Liverpool, Huddersfield and Newcastle – to ensure they are in position to capitalise on any slip up of those occupying the Champions League qualification places.
"This could be a good opportunity for us," added Conte, referring to the Reds' European exploits in Rome on Wednesday.
"As I said a lot of times in the last three games, if we want to keep the hope alive we have to win. We have to get three points.
"I think now our target, our focus is to finish in the best possible way, to try to fight for a place in the Champions League.
"It won't be easy. The situation is not in our hands. But we have to try and start with three points against Liverpool.
"Then we'll see what happens."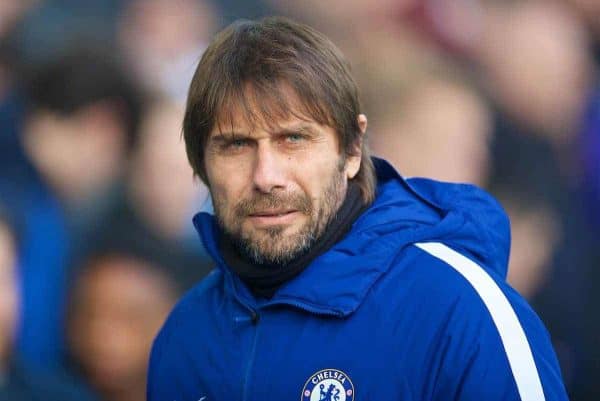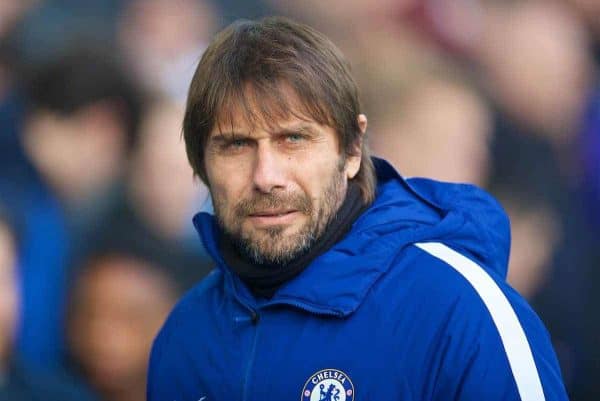 Chelsea are also in the FA Cup final, on May 19, against Manchester United.
Whether that is Conte's last game in charge remains to be seen. After the 2016-17 title win, Conte signed an improved contract but not an extension to the deal which ends on June 30.
The Italian gave short shrift and a familiar answer to the questions which have regularly been thrown at him this season, about his future.
"You are asking my opinion since the first game this season, after the Burnley defeat (last August)," Conte added.
"You have continued to ask me. It's very strange to have one season with the same question in every press conference.
"Despite this, my answer is always the same: I have a contract with Chelsea. I'm doing my job, I'm doing my work every day. This is my answer."