The media praised Liverpool's efforts in the 1-0 loss at Chelsea but think the Reds have caused their own problems in the top-four race.
The fight for a top-four finish will go to the final day of the season after the exhausted Reds fell to a narrow loss at Stamford Bridge.
Olivier Giroud's first-half header proved the difference on a difficult afternoon in which Jurgen Klopp's side understandably lacked the usual intensity after huge midweek efforts in Rome.
The positive though is that top-four qualification is still in our hands—and it will be secured with a victory against Brighton at Anfield.
Here's how the media assessed the loss at Stamford Bridge.
Reporters reflected on the performance and result, with most assessing it was a harsh defeat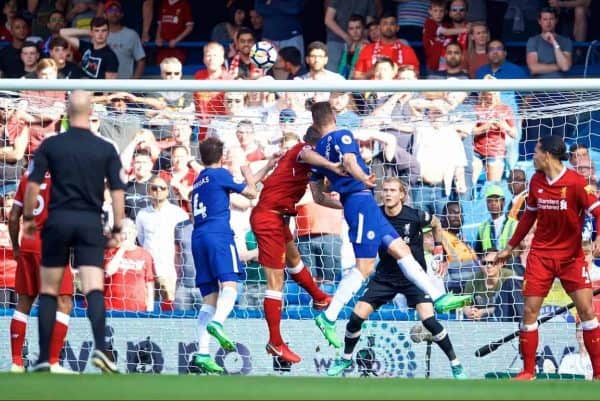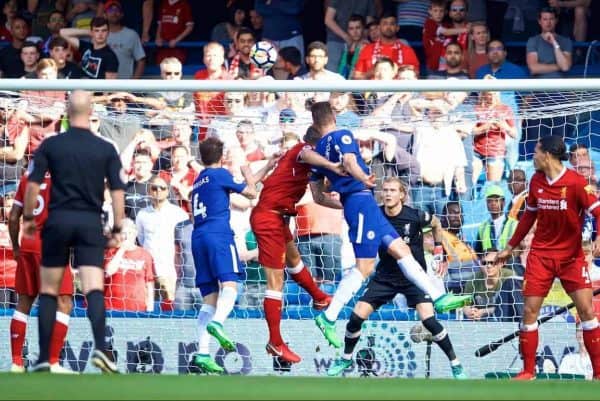 The Mail's Ian Ladyman took a simple and realistic view of the result:
This is not a result that should surprise anybody.

On a stifling early summer's day, victory went to the team that had not been to Rome and back for a madcap Champions League semi-final in midweek.
The Liverpool Echo's Ian Doyle thinks the Reds deserve praise for their efforts and were worthy of a point:
An exhausted Reds side deserve praise, not barracking. This wasn't anywhere near their best, but it was more than enough to take something from the game.
Echo colleague James Pearce felt no criticism could be levelled at Liverpool's efforts or attitude:
You couldn't question Liverpool's attitude or hunger. This wasn't a case of players getting carried away or losing focus after the wild celebrations in Rome.

The Reds weren't outplayed and they certainly weren't out-fought.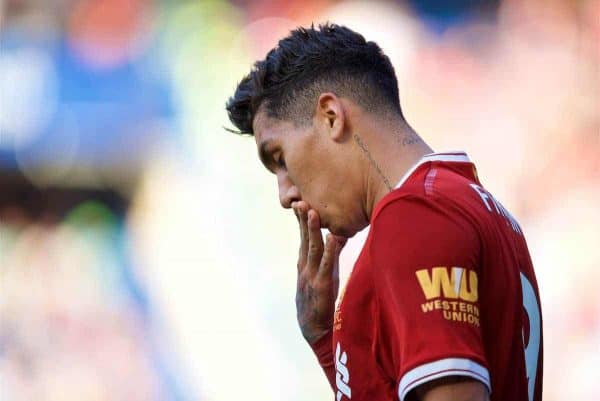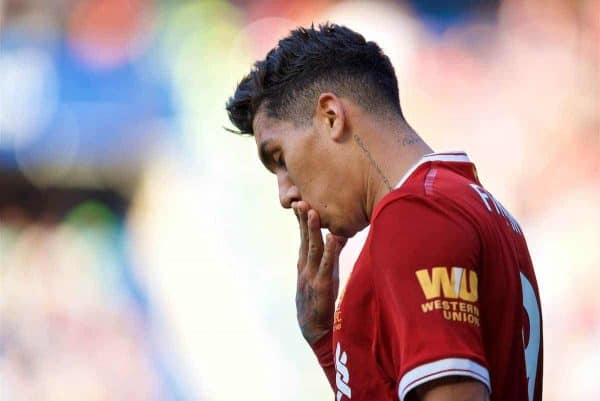 The Telegraph's Jason Burt was among numerous reporters to assess the Reds' lack of energy as the key factor behind a below-par performance:
Liverpool's physical and emotional exertions in defeating Roma in the Champions League semi-final, and the fierce heat, were undoubtedly a factor with Mohamed Salah, in particular, struggling to make an impact against his former side.
However, the Guardian's Dominic Fifield felt it was a lack of creativity in and around the box and not a lack of energy that was the main problem:
His players certainly did not seem emotionally spent after their exertions in Rome in midweek, and monopolised the ball for long periods, though they ran aground too often on the clutter in Chelsea's penalty area.
The result prompted Doyle to discuss Liverpool's struggles against top-six rivals this season compared to last—and noted that away form in the big games needs to improve:
Having led the top-six mini-league last season, Liverpool this time have struggled having also failed to beat Chelsea, Tottenham and United at Anfield.

[…]

But Klopp will know that poor away from against their main rivals in the Premier League must be addressed if progress is to be made up the table next season.
Reporters discussed the implications of the result on the top-four battle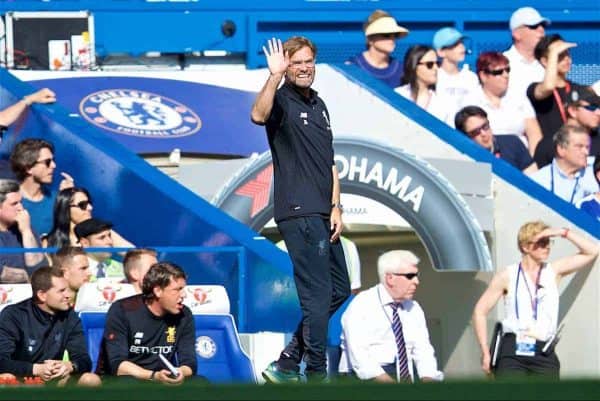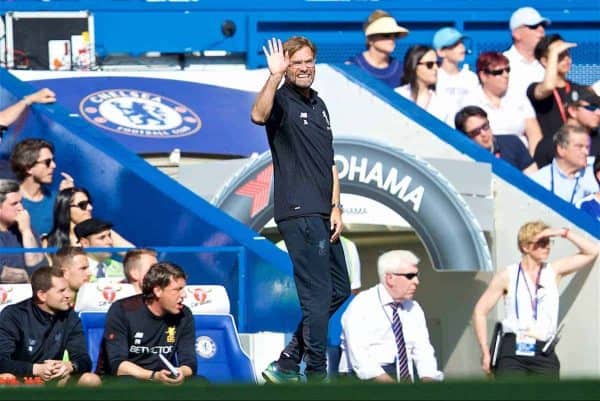 First of all, Ladyman criticised the Reds for not having wrapped up a top-four spot by now, and assessed the careless draws with West Brom and Stoke as the big errors:
The Champions League finalists should have been assured of a place in next season's edition some time ago. But a run of only two league wins in eight league games means they may head to next Sunday's home game with Brighton needing a win to be sure.

To a degree, it is Liverpool's own fault. They threw away a two-goal lead at West Brom not long ago and then failed to beat Stoke City at home.
On a similar train of thought, Pearce feels the Champions League run combined with the lack of squad depth has contributed to the drop-off in form in the Premier League:
Liverpool's remarkable success in Europe has damaged their league form over the past month. They have taken just six points out of the last 15 on offer.

This was a squad shorn of Adam Lallana, Emre Can, Alex Oxlade-Chamberlain, Joel Matip and Joe Gomez and a lack of depth has hurt them.
And noting the magnitude of the last games, Pearce also feels the Reds have now have two final with the season to be defined in the remaining matches:
Forget one final, Liverpool have got themselves two.

This season of thrilling progress will ultimately be defined by the twin prizes they are chasing over the closing 180 minutes of the campaign.
Doyle argued that the Reds don't deserve Champions League qualification if they can't beat Brighton on the last day as required:
And if Klopp's side don't finish the job in that environment, they don't deserve to finish in the top four.
However, Neil Jones, for Goal.com, noted how the Reds have experience on their side for the situation that now faces them on the final day:
His team will draw on the experience, and others; they've delivered when it mattered on more than one occasion this season.
And Pearce pointed out the key factor going into a make-or-break final day:
Crucially, the Reds' fate remains in their own hands.
Reporters offered thoughts on Klopp's set-up and problems facing the boss ahead of the Champions League final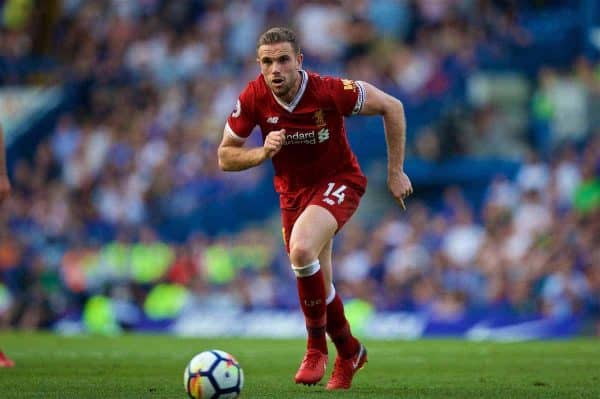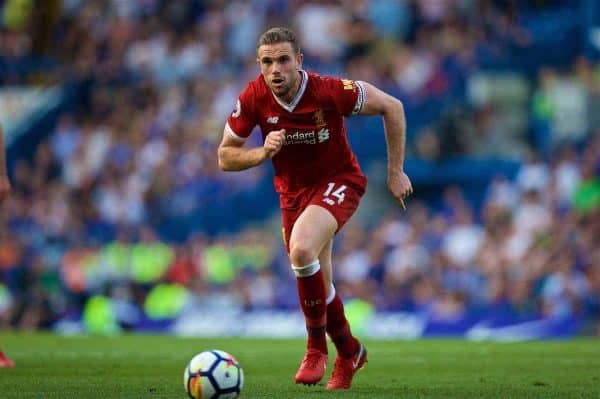 Our own Karl Matchett discussed the midfield set up and saw benefits in Gini Wijnaldum and Jordan Henderson switching roles—as seen in the second-half:
The biggest probability remains that the skipper will play there, his most frequent role under Klopp, but Wijnaldum's recovery pace and ability to pass from deep is an interesting alternative.

It would also leave Henderson and Milner to really press ferociously against Madrid's midfield, with both being well-suited to a high-intensity defensive approach.
ESPN's Mark Ogden thinks the biggest issue for Klopp to address ahead of the meeting with Real Madrid is the vulnerability at full-back:
But with less than three weeks to go until their eighth European Cup final, the biggest issue for Liverpool looks to be their vulnerability at full-back — something that Chelsea exposed time after time at Stamford Bridge.

[…]

Klopp replaced both Clyne and Robertson before this game was done, and when the likes of Cristiano Ronaldo, Marco Asensio and (possibly) Gareth Bale face Liverpool's full-backs in Kiev, Real will expect to expose their shortcomings as Chelsea did.
Doyle discussed Trent Alexander-Arnold's midfield performance and feels it will be the academy graduate's long-term position:
Unsurprisingly, it was something of a mixed bag from the youngster, whose enthusiasm and application was betrayed by a lack of experience

[…]

By the end, he was back on the right side of defence. Alexander-Arnold will be a central midfielder in the future – just not yet.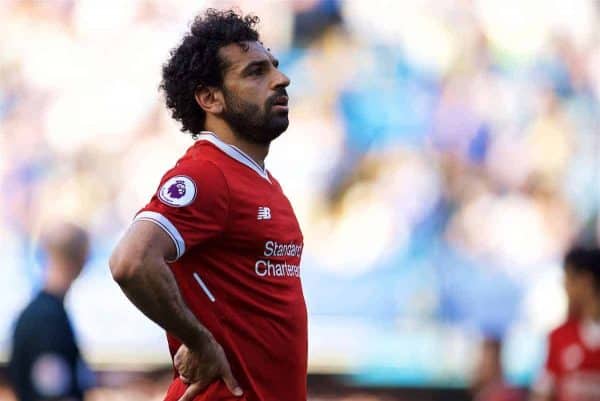 Matchett also noted a slight concern with Mohamed Salah's recent drop in form:
It's not a criticism to be aimed at Mohamed Salah given what he's achieved across the entire campaign, but there's a worry there for the club, for sure. The Egyptian was crowded out and listless against Chelsea, a third successive game where he hasn't been anywhere near his best level.

[…]

With just two games left this season and both looking vital now, it's the worst possible moment to see the Reds' top scorer falter.
And Daniel Storey, for Football365, urged Klopp to take no risks with Salah on the final day and hand the Egyptian a rest ahead of the Champions League final:
The best thing for Klopp to do now is to give him a rest ahead of the Champions League final. If Salah is indeed showing signs of late-season fatigue, the chances of him picking up a muscle injury will increase.

Klopp knows only too well how vital he will be to their chances of lifting the European Cup.
Finally, Pearce assessed that under the watchful eyes of owner John W Henry, the need to spend big was made abundantly clear as Liverpool's lack of depth again proved costly:
Principal owner John W Henry was present at Stamford Bridge and the need to spend big this summer is glaring.

[…]

If Liverpool are serious about challenging both domestically and in Europe next season they have to boast more in reserve.