Liverpool are preparing for their Champions League final against Real Madrid and owner John Henry has praised the manager for his work in getting the side this far.
Having brought in Jurgen Klopp as boss midway through the 2015/16 campaign, Henry has watched his third permanent appointment to the role lead the Reds on a steady upward path.
It has been far from plain-sailing, with two cup final defeats along the way and plenty of departures from the playing squad.
Two of those have been particularly key, with Luis Suarez—before Klopp's time—and, this term, Philippe Coutinho departing to Barcelona.
Henry says he finds it hard to believe why anyone would want to depart the Reds at this point—but has hailed those who have made the best of the situation at the club.
"Maybe it's because I'm an American, but I have a difficult time understanding why anyone would want to leave Liverpool," he said in an interview with Associated Press.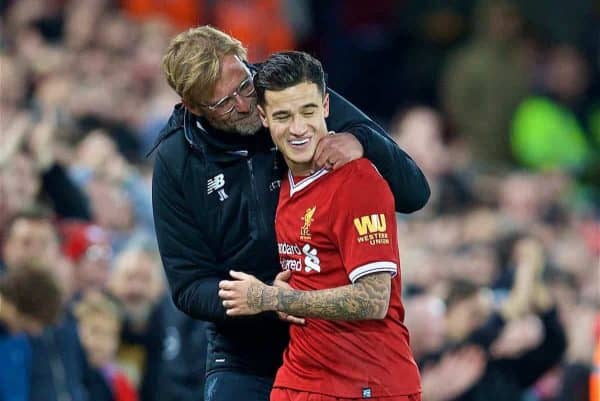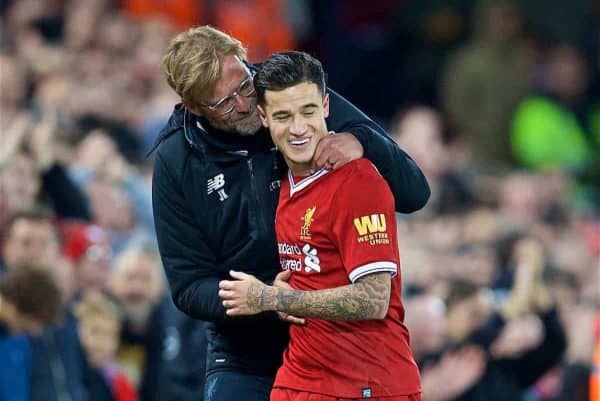 "You don't want to be in the position where players want to go somewhere else, even if it is a great club like Barcelona.
"It's hard to understand why players would want to go to a league where the competition is so weak. They must play 30 or so meaningless matches per year waiting for Champions League matches.
"They'll be watching this weekend and could have been playing.
"But (part-owner) Mike Gordon, (sporting director) Michael Edwards and everyone in our scouting department have done a terrific job in making the best of those two difficult situations."
Since Coutinho in particular left, Liverpool haven't looked back—the remaining forwards becoming a stellar unit and the team coping just fine.
There's likely to be significant backing for the manager again this summer regardless of the result.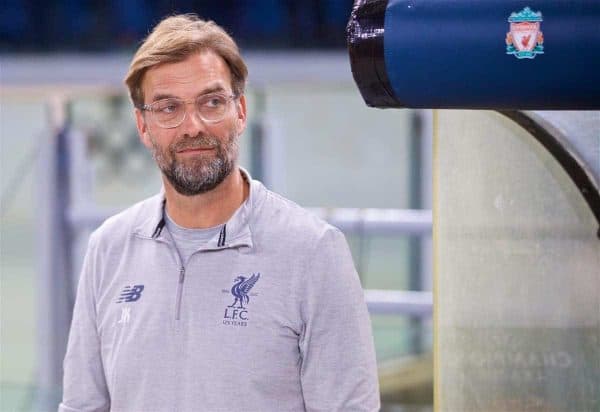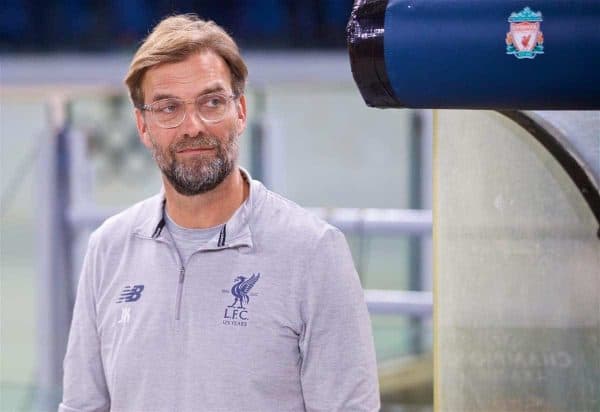 "He has done a tremendous job getting us into this position," said Henry of Klopp.
"He has been just as effective in inspiring not just our players but everyone who loves this club. He is an inspired, natural leader who is sensitive to what some might see as small things, but are very important over the long term."
Chairman Tom Werner echoed those thoughts in an interview with the Telegraph.
"It starts with Jurgen and extends to the football recruitment team of Michael Edwards, Dave Fallows and Barry Hunter.
"I know they have been subject to unfair criticism at times but if you look at the talent in our squad and the fact we are going to augment it and improve it this off-season, we couldn't be more proud of what we have done.
"Mike Gordon [FSG president] and I have had the privilege of knowing Jurgen off the pitch and had the pleasure of celebrating with Jurgen and his family in Rome.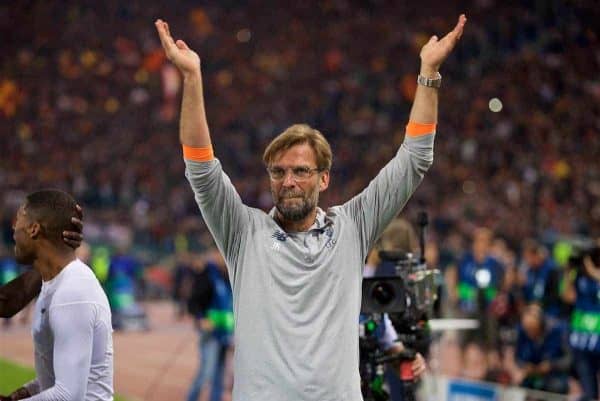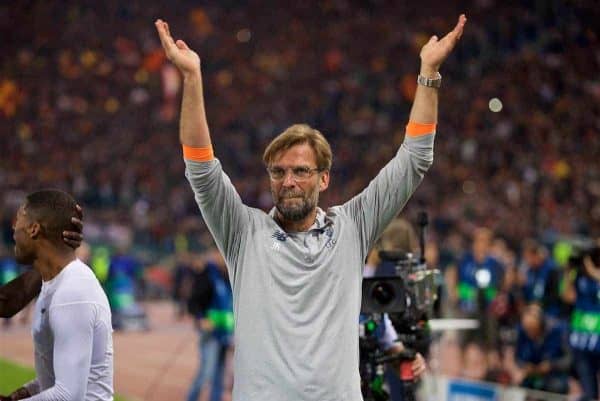 "He is one of the most extraordinary individuals I have ever met. Obviously, he is charismatic but I think he is humble, kind, brilliant at his job but beyond that he has integrity and a strength of character that I cannot say enough compliments about.
"Under Jurgen, the great players of the world see the strategy and unity that he brings to playing football."
Henry closes his comments with a word on the final itself and how the supporters have played a pivotal role in helping the Reds to Kyiv.
"On European nights I felt like the supporters at Anfield pushed the club past opponents to the point that we were just unbeatable on those nights.
"On away nights the resolve and effort of this group of highly talented players got us to the finals.
"Being in the final is a reflection of the incredible support this club gets at Anfield and the ability (of) Juergen and the entire staff to put our players in the position to be successful.
"You can do all of that but the players have to step up and they have."
A victory in Kyiv would mark just the second piece of silverware since the ownership of Henry and Werner of the club—but it's a fifth major final overall.
Lift the trophy, and Klopp will have won a massive vindication of every decision he's made since stepping into Anfield, not least of all the mid-season sale of Coutinho.