Jurgen Klopp led his players through their paces for a final training session at the Olympic Stadium in Kyiv ahead of Saturday's Champions League final.
While much of the buildup saw Liverpool preparing in Marbella, the Reds trained at Anfield earlier in the week before flying to Ukraine.
A brief chance to familiarise themselves with the final venue came in the shape of Friday evening's training session, where Klopp was able to include his full travelling squad.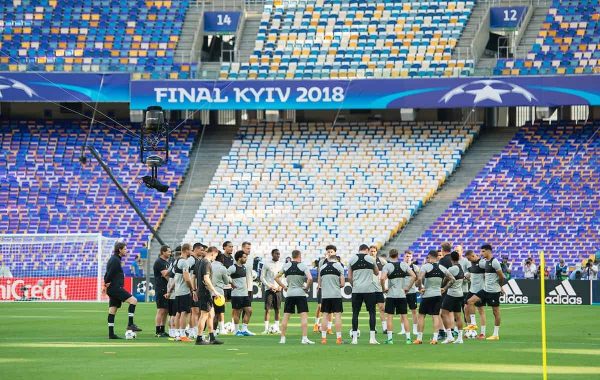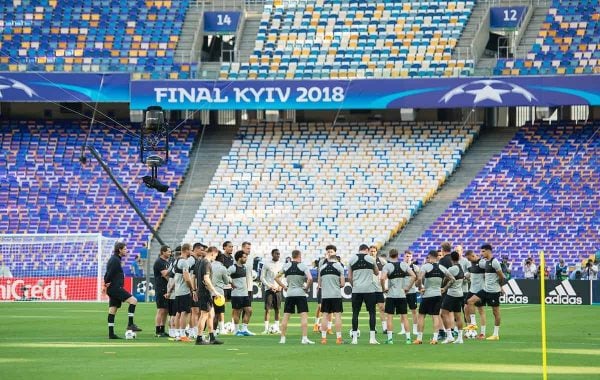 One of the biggest stories coming into the final has been the rise to prominence of Andy Robertson, a guaranteed starter at left-back who was still on the Reds' bench six months ago.
And it's only a few years since the Scottish international was almost off the professional scene altogether—so no wonder he's in high spirits ahead of the final.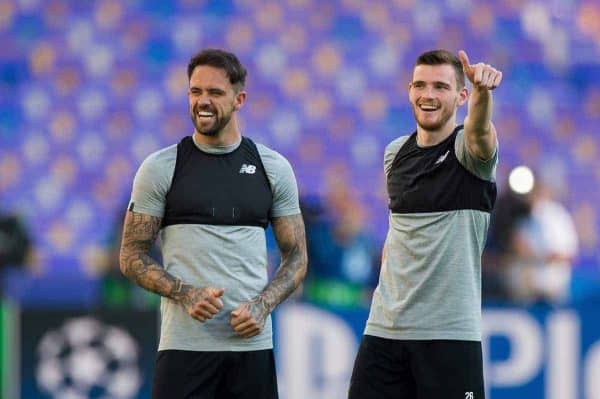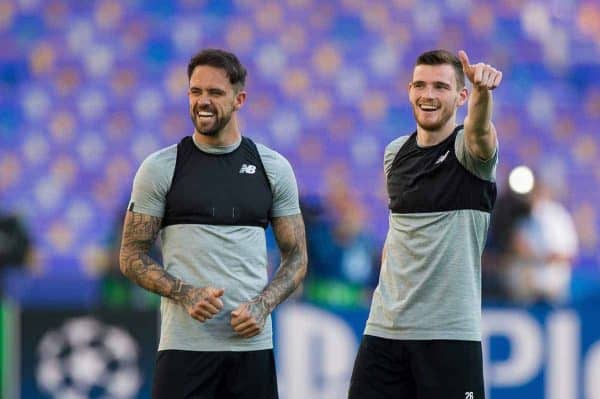 At the opposite end of the pitch, Roberto Firmino will be a key component for Klopp's team, both with his end product in the penalty box and his work rate off the ball.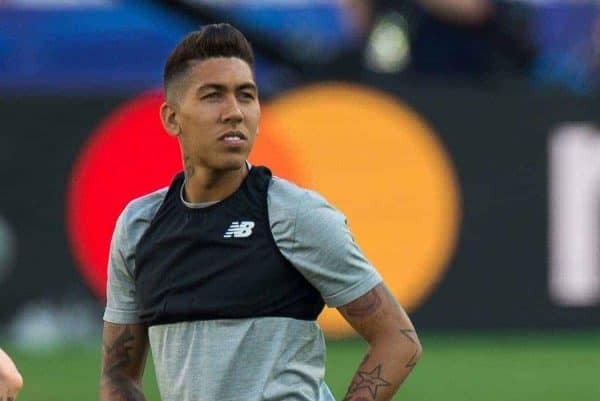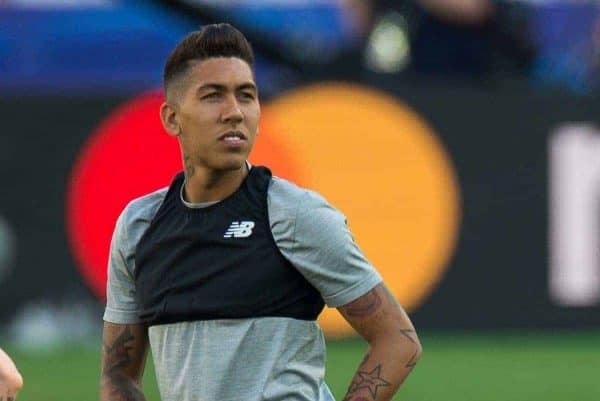 Alongside Firmino, one or two are fighting to be involved, with Emre Can having proven his fitness of late.
It remains to be seen whether the German is involved—but he certainly looks prepared to be in the squad.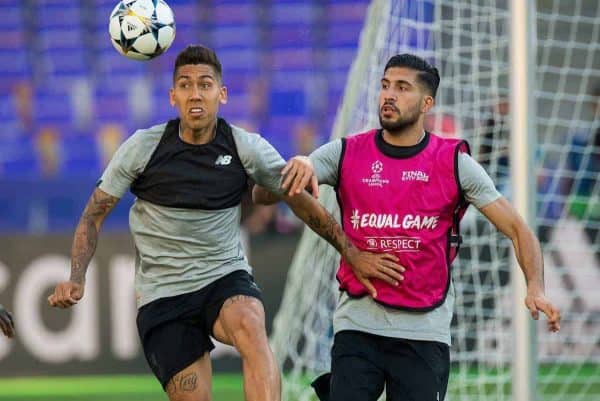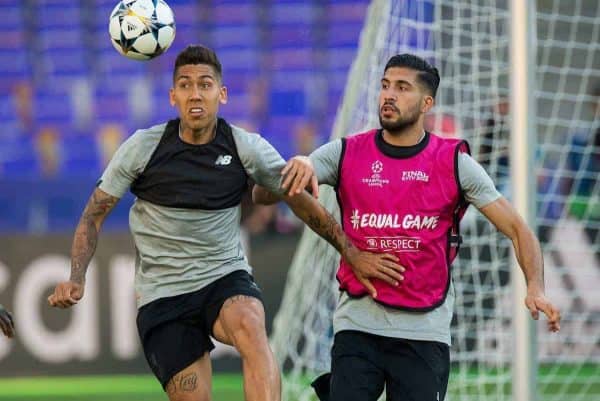 Trent Alexander-Arnold will be facing the biggest night and toughest test of his career: a final against the Ballon d'Or holder Cristiano Ronaldo.
Not bad for his first full campaign as a senior.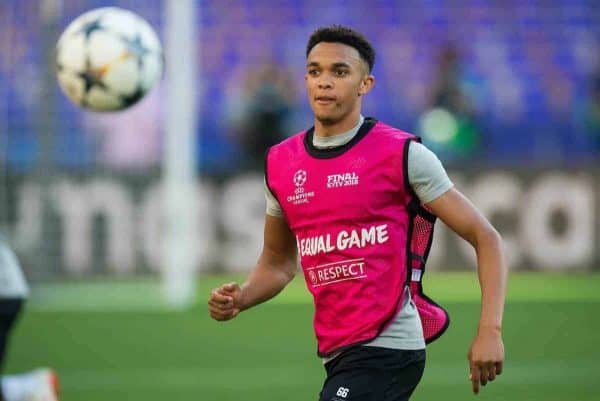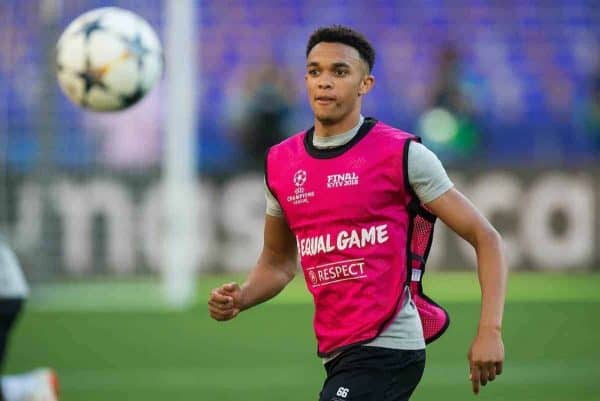 Behind the defence, Loris Karius will look to cap a season of improvement with a big display.
There's little doubt he'll be required at some point, but the German has emerged as No. 1 on merit this term.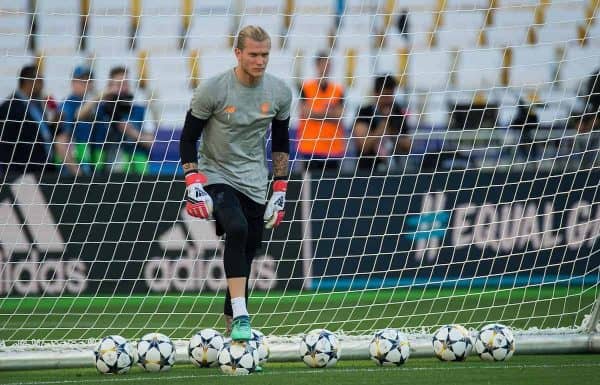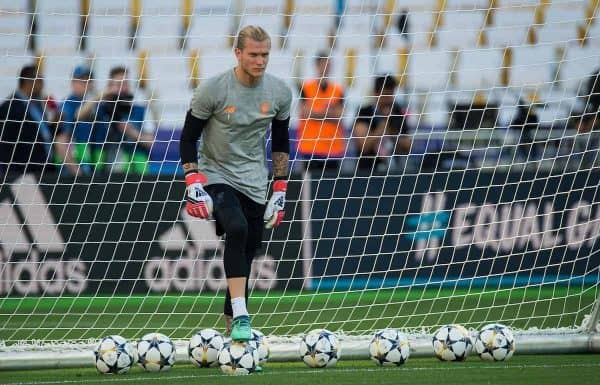 Of course, Mohamed Salah will play a crucial role for the team and Klopp pointed out in his press conference that the forward is completely ready.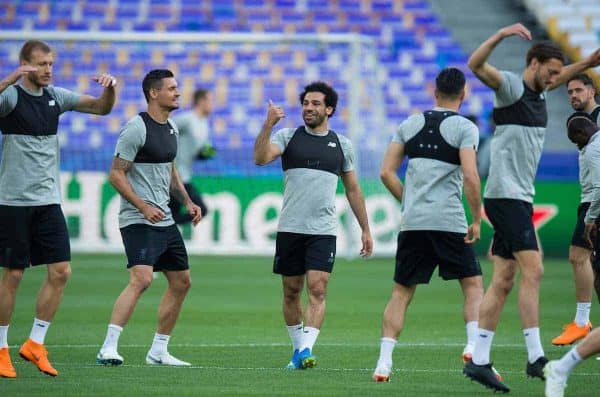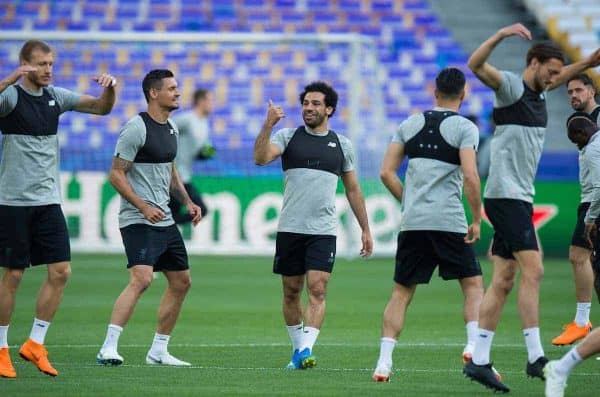 More than any single player though, the boss has highlighted the spirit and togetherness of the squad in its entirety—something which has shone through in the build-up to the final.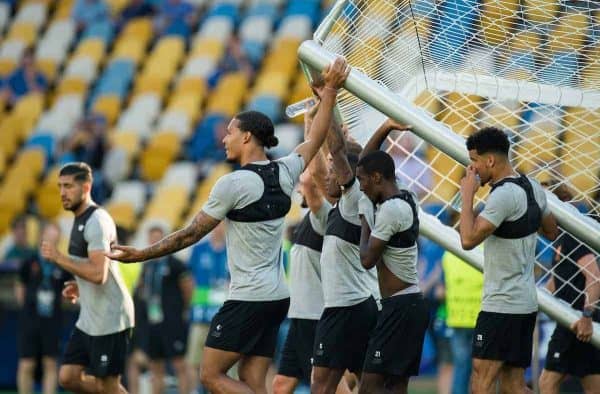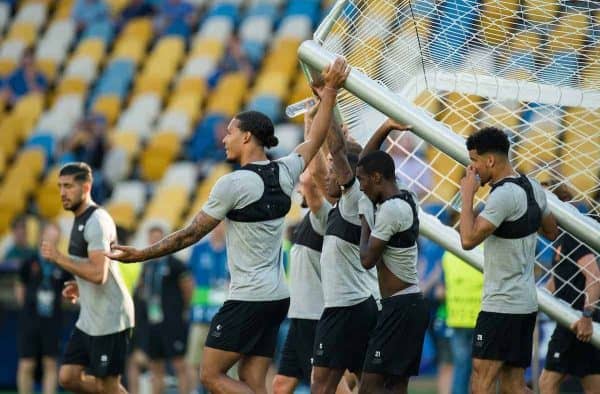 Now it's over to the players themselves and the final, a 90-minute event where legends can be born and names immortalised in the memories of supporters.
Liverpool Squad Training in Kyiv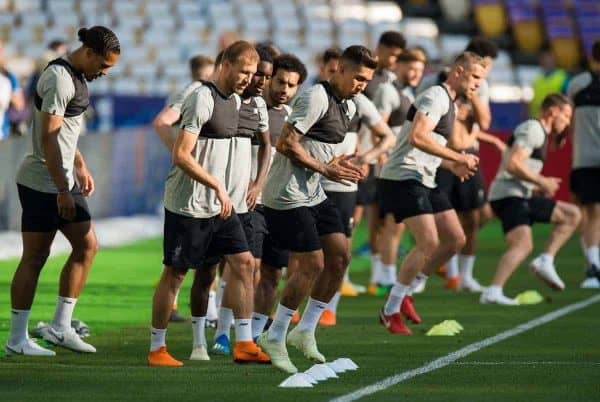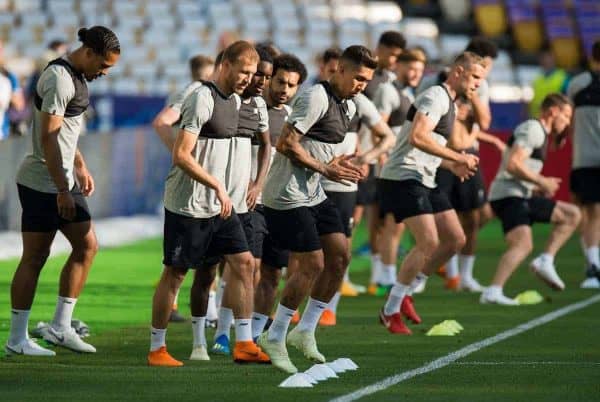 Goalkeepers: Karius, Mignolet, Ward, Kelleher
Defenders: Van Dijk, Lovren, Klavan, Phillips, Alexander-Arnold, Clyne, Robertson, Moreno
Midfielders: Henderson, Milner, Wijnaldum, Can, Lallana, Woodburn, Jones
Forwards: Firmino, Salah, Mane, Ings, Solanke, Camacho