Liverpool host Brighton on the final day of the Premier League season, but are the Seagulls confident of ruining the Reds' top-four hopes?
The two teams meet at Anfield on Sunday afternoon, on what could be one of those nervy occasions involving Jurgen Klopp's side.
A point will guarantee a place in next season's Champions League, with Chelsea breathing down their neck, despite a surprise draw with Huddersfield Town on Wednesday.
Brighton have secured safety after impressing greatly in their first year in the Premier League, and Liverpool supporters will hope the Seagulls are already on the beach.
With the match looming, we spoke to Brighton fan and Liverpool University lecturer Kieran Maguire (@KieranMaguire) to get his thoughts on both sides' seasons, the Reds' Champions League hopes and much more.
Brighton are 14th in the Premier League and have retained top-flight football for next season. How happy are you with their campaign?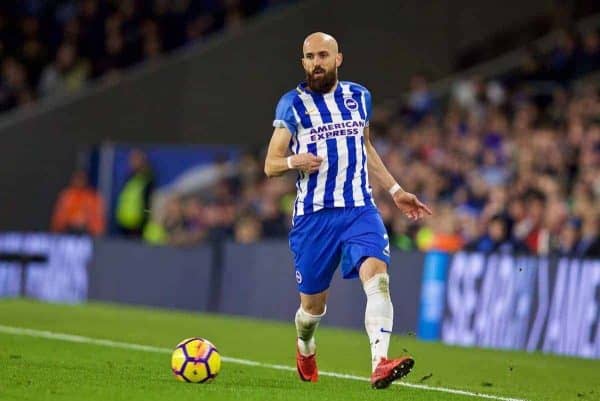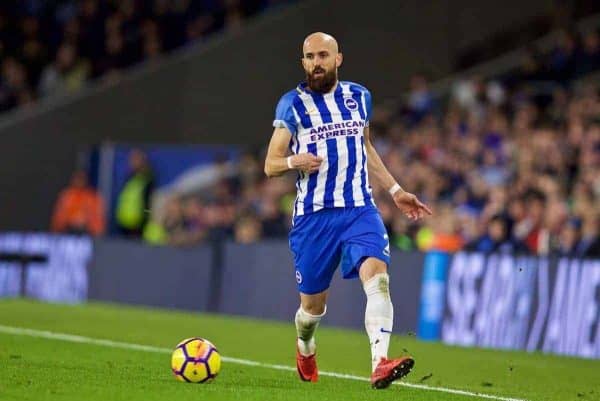 We are delighted. It was always going to be a struggle, but although there have been some long runs without a win, we have avoided dropping into the bottom three.
It is a triumph for hard work over flair at times.
The objective at the start of the season was to avoid relegation, so it is a case of mission accomplished.
After winning so many matches in the Championship in the last few years, now realising that the future is realistically trying to get nine or 10 victories a season is the extent of our realistic ambition is a sobering thought.
The lack of goals (33 in 36 matches) is probably a benchmark of what we can expect for the future.
We know that at the start of August for as long as we remain part of the Premier League that we are in with the 'other 14' trying to avoid the drop.
Personally, I am happy to do that as there is a natural food chain in English football, and we are there with a bunch of other clubs with similar outlooks.
Chris Hughton looks to be doing a superb job as manager; what have been his greatest strengths in the role?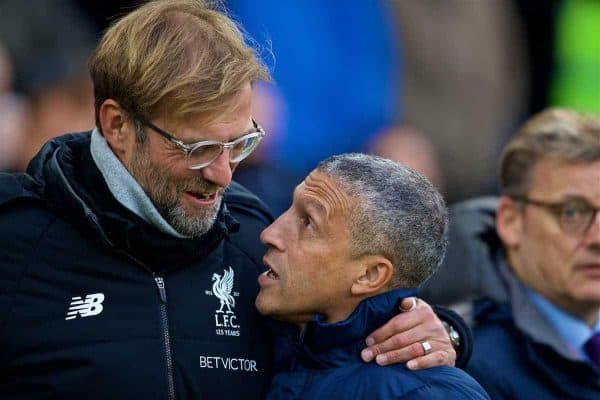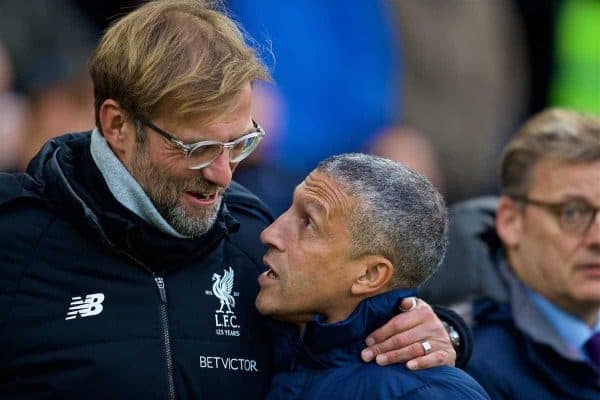 Chris Hughton is probably the nicest man in football.
He doesn't gloat when we win or whine when we lose. He is a card-carrying member of the Labour party and has decency running through his core.
That levelheadedness means that there are no distractions for the squad—they are a fairly tight-knit professional bunch who are well-drilled, with specific roles that they carry out very well.
Chris doesn't castigate players who have a bad game. He keeps things in-house, and it is never about him, unlike Jose Mourinho, for example.
That means that we have managed to keep under the radar all season—at one stage it looked as if we might sneak into the top-half—but 14th-16th is probably right.
Who have been Brighton's three best players this season and why? When we spoke in December, you went with Pascal Gross, Lewis Dunk and Mat Ryan.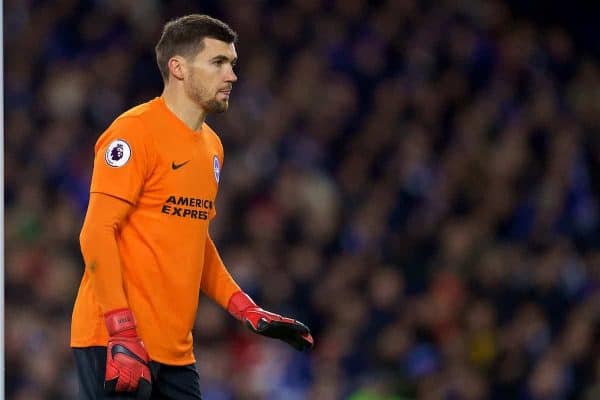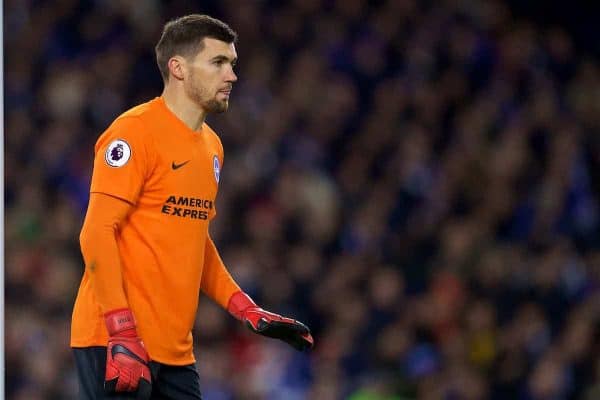 I'd probably stick with those three.
Pascal Gross has probably been the Premier League bargain of the season at £3 million.
Scoring the winner against Man United on Friday night to secure survival was the cherry on the cake.
He is a very hard worker, supports the striker from midfield well, is excellent with dead balls and has one trick when crossing, which we are amazed he is still getting away with as defenders keep falling for it.
Lewis Dunk has turned into the defender we all hoped for.
It is always great when a local lad makes the grade, but in the Championship he made occasional poor decisions and was petulant, earning yellow and red cards as a result, and had many suspensions.
Although he has scored a few own goals this season, he has more than made up for it by putting his body on the line with blocks and tackles.
It is a shame he has not been considered for the England squad this season, but Gareth Southgate is clearly "once Palace, always Palace."
Mat Ryan is a superb shot-stopper, and his penalty save at Stoke City in February in the last minute was absolutely critical, as we were on a bad run and couldn't afford another defeat.
He is also a thoroughly likeable bloke, often goes into the stands at the end of matches for photos and a chat with fans, a long time after the other players have left the pitch.
He has been criticised for a lack of height, but he is just over six foot. He tends to punch at crosses from corners which can cause a few hearts to flutter when he gets it wrong.
Any who have been poor?
We made a record signing for the fifth time in seven months when we bought Jurgen Locadia from PSV in January, but he has struggled to get into any rhythm, arriving at the club with an injury.
Despite a couple of early goals, the fact that on-loan Leonardo Ulloa was picked ahead of him to start a match at Burnley shows that he is not quite there yet.
For £15 million you expect someone to hit the ground running but that hasn't been the case.
After a decent pre-season, we are hoping he will effectively be like a new signing for 2018/19.
What have you made of Liverpool's campaign?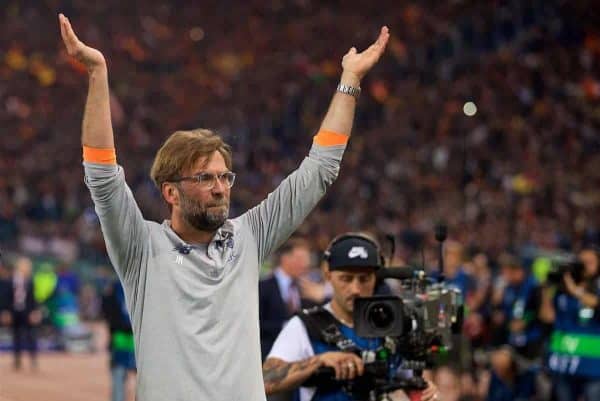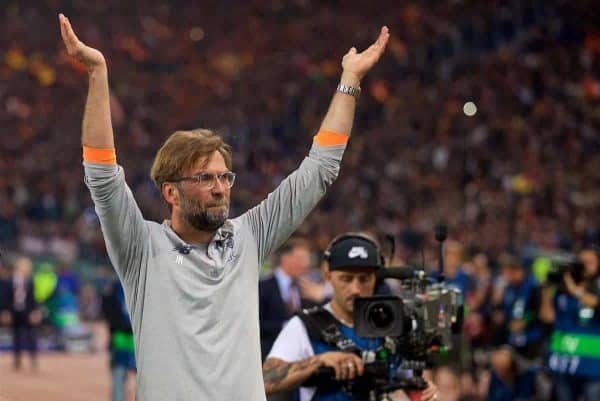 Liverpool have been a delight to watch from a neutral perspective. The team is geared to attack, and the way they blitzed Man City in the Champions League at Anfield was jaw-dropping.
The fact that Reds fans can say "Philippe who?" since losing Philippe Coutinho, in what is still the world's second-highest transfer fee, is testament to how the team has played since his move to Barcelona.
Centre midfield looks to be an area they need to strengthen, I'm not quite sure who forms the best pairing.
A goalkeeper is another area that probably needs addressing if they want to be serious title contenders.
Man United haven't been great this season but are second in the table because David de Gea is worth 10-12 points.
Are you tipping the Reds to win the Champions League?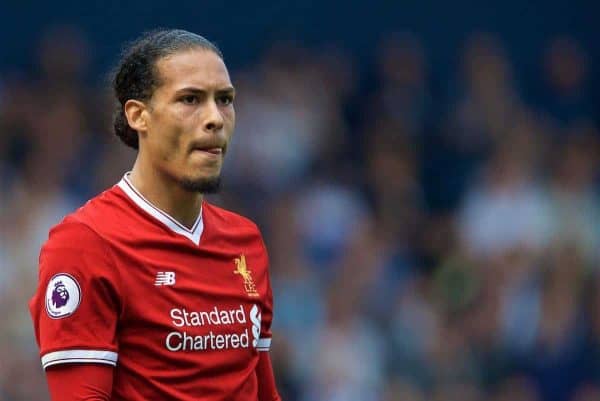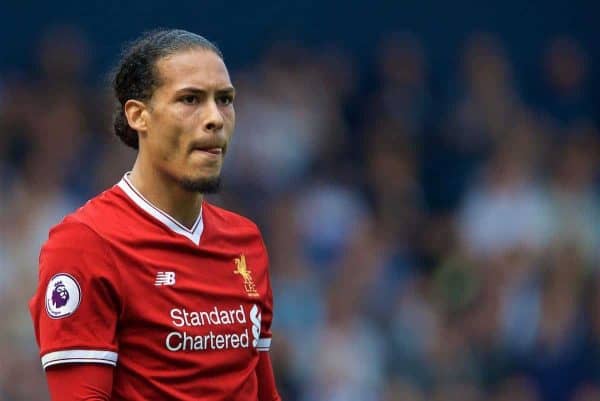 I think Liverpool will be successful.
Real Madrid looked poor in the semi-final and were fortunate that uncharacteristic errors from Bayern Munich cost them the tie.
Their defence is a bit one-dimensional and will struggle with players running at them with pace.
Virgil van Dijk, who Brighton tried to sign when Gus Poyet was manager—he chose Champions League football with Celtic ahead of a wet Tuesday in the Championship at Barnsley—has strengthened Liverpool at the back, but they are still caught out positionally at times.
I can't see the match finishing goalless after 90 minutes.
If you could pick one Liverpool player who you think would improve Brighton the most, who would it be?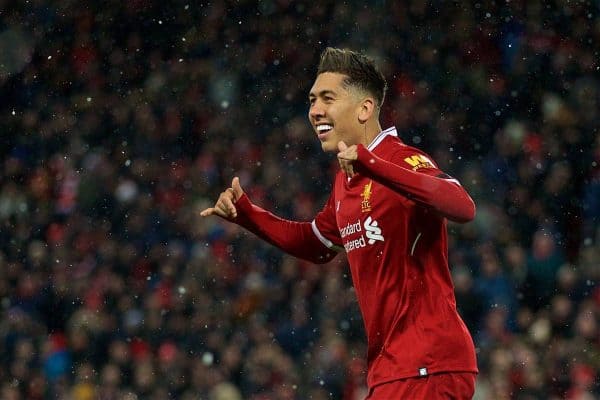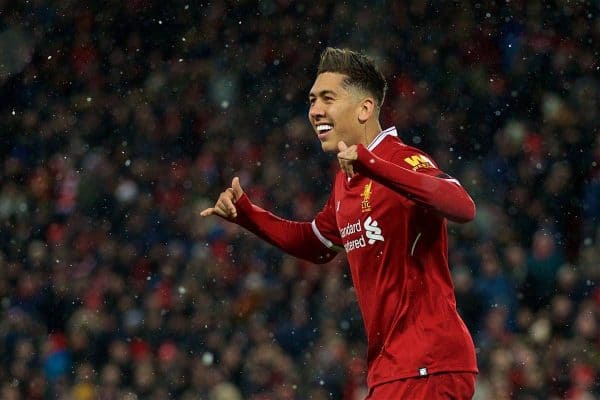 For me it would be Roberto Firmino.
We desperately need a centre-forward to take over from (Sir) Glenn Murray, who is the wiliest striker in the Premier League.
It would be unrealistic to think that he can get into double figures again at the age of 35 next season.
Firmino is strong, quick, big, finishes well, and can lead the line for a team that plays with only one striker.
With Jose Izquierdo and Anthony Knockaert on the wings providing supply, he would benefit most from being at the Albion.
Mohamed Salah has been amazing, but he is in a very good skilful team with lots of support and players running off the ball to give him more space.
Realistically, he wouldn't get that playing for us.
Looking ahead to Sunday's clash, where will the key battles take place?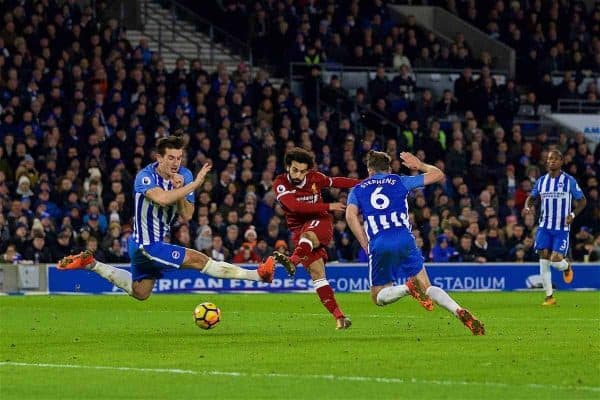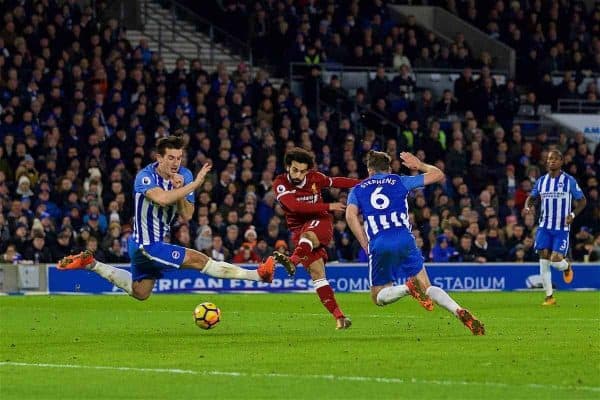 It will be Liverpool's attack vs. Brighton's defence, with Davy Propper and Dale Stephens covering in front of the back four.
The pace of the Liverpool front-three is frightening, especially when our captain Bruno is 37, so he may need plenty of support and cover.
We were hoping for a Reds victory at Stamford Bridge last weekend, so that Jurgen Klopp would rightfully give some of the younger, less-tried players an opportunity to get a run-out and give the stars a well-deserved rest before the final against General Franco's Dirty Army.
I can't see that being the case now.
Finally, hit me with your prediction, and how you expect the match to pan out…
Liverpool 4-0 Brighton.
I think we will survive the first wave of pressure, but will concede from a set-piece midway through the first half, and then three late goals will finish it off in the last 15 minutes.