Newcastle United's highly rated defender Jamaal Lascelles has been tipped to join Liverpool this summer, but is he the real deal?
Lascelles earned rave reviews for his performances at the heart of the Magpies' defence in 2017/18, as he captained Rafa Benitez's side to 10th in the Premier League table.
The 24-year-old was tipped to make England's World Cup squad, and although he missed out, expectations are that he will represent the Three Lions in the near future.
The chances of that happening would likely be heightened were he to join Liverpool—a transfer that has been mooted in recent weeks.
To get the lowdown on Lascelles, we spoke to the Chronicle's Chris Waugh (@ChrisDHWaugh) and True Faith fanzine (@tfNUFCfanzine), as we discussed all facets of the Newcastle skipper's game.
How did Jamaal Lascelles perform last season?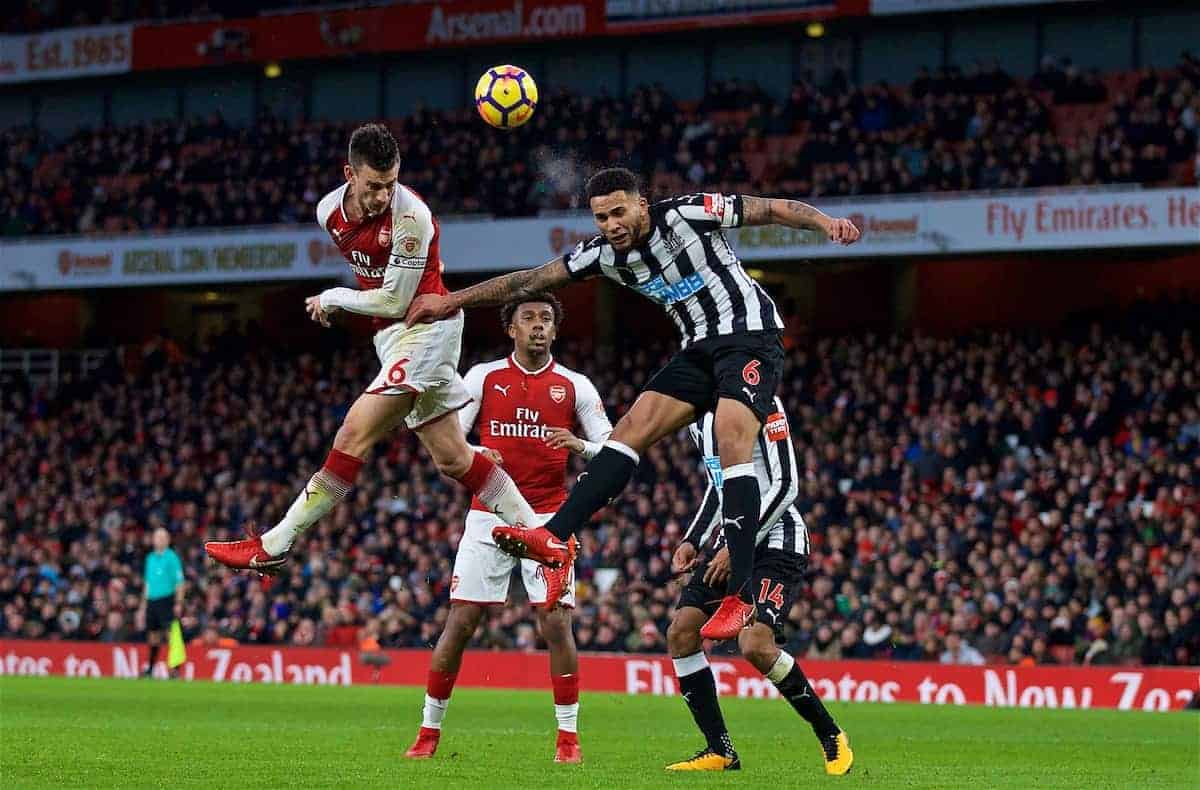 CHRIS: He was excellent last term—and that after having been dropped for the first game.
That was due to a combination of fitness and the form of others, but he was quickly back in the side due to injury, and he excelled.
He has improved rapidly over the last two years working under Benitez, and he has turned into a real leader. Newcastle's defensive record with him was far superior to when he was absent, while he also spoke extremely well off the pitch.
He helped keep the team focused—and his infamous training-ground bustup with Mo Diame eventually brought the best out of the midfielder, who had underwhelmed before then.
He has matured quickly and he has come from a bit-part squad player to arguably the most important member of the Newcastle side, if not the squad.
TRUE FAITH: Very, very well. Without him the side hardly won a point and with him our form threatened the top seven.
What are his strengths?
CHRIS: There is nothing flashy about what Lascelles does—he just does the basic things very well. He reads danger and reacts accordingly, while he is good in the air and has a no-nonsense approach to defending.
He is an attacking threat from corners too, though he should really score more than he does, while he is vital for defending set-piece situations.
His on-field leadership is also important; he relays messages from Benitez to his team-mates and he tries to take control of situations when the Magpies are struggling.
He has cut out the mistakes which affected the early part of his Newcastle career and, as a defensive operator, he has listened to Benitez and worked with his manager on the training ground in order to turn himself into a consistent performer.
TRUE FAITH: He is a leader and a good defender, and although he doesn't stand out at one particular thing, he makes other players around him better, which is massive.
Any weaknesses that stand out?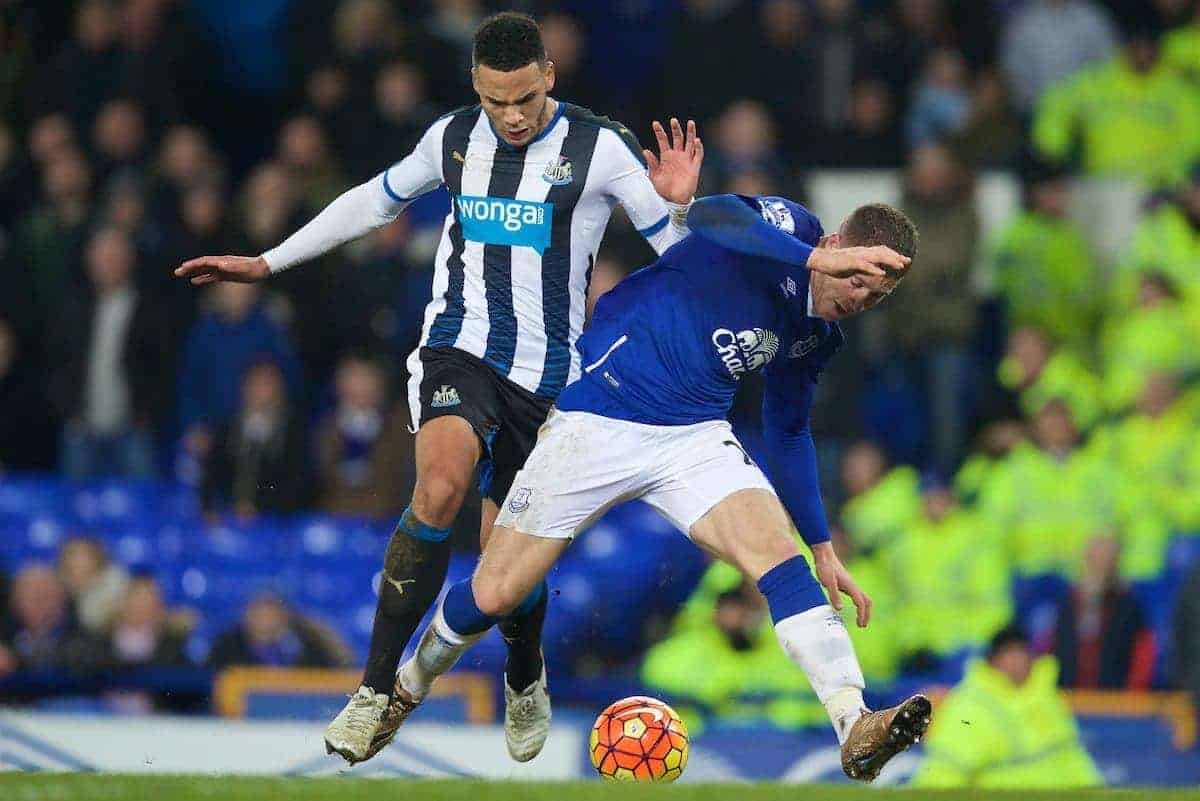 CHRIS: Although he is not slow, Lascelles is not the quickest defender around, and he can be caught out by a quicker striker sometimes.
He was also bullied by Watford's two strikers last season, and must learn how to deal with experienced, physical forwards.
His main weakness though is his ability in possession. He makes it a strength of his when he recycles the ball to Florian Lejeune, who is a better footballer, but on occasions when Lascelles attempts to overplay he can come unstuck.
Gareth Southgate appears to have overlooked him for that reason, but defensively Lascelles is excellent.
TRUE FAITH: Lascelles can't bring the ball out of defence or pass with any quality, but if it was 1997 he would be the best defender in the country.
He didn't start the season in the team, with a limited Ciaran Clark preferred, which was most likely due to his lack of ability on the ball.
He knows his game, though, and doesn't try things he can't do. He is not wasteful in possession.
Could you see him thriving in Jurgen Klopp's system, or is he more suited to Rafa?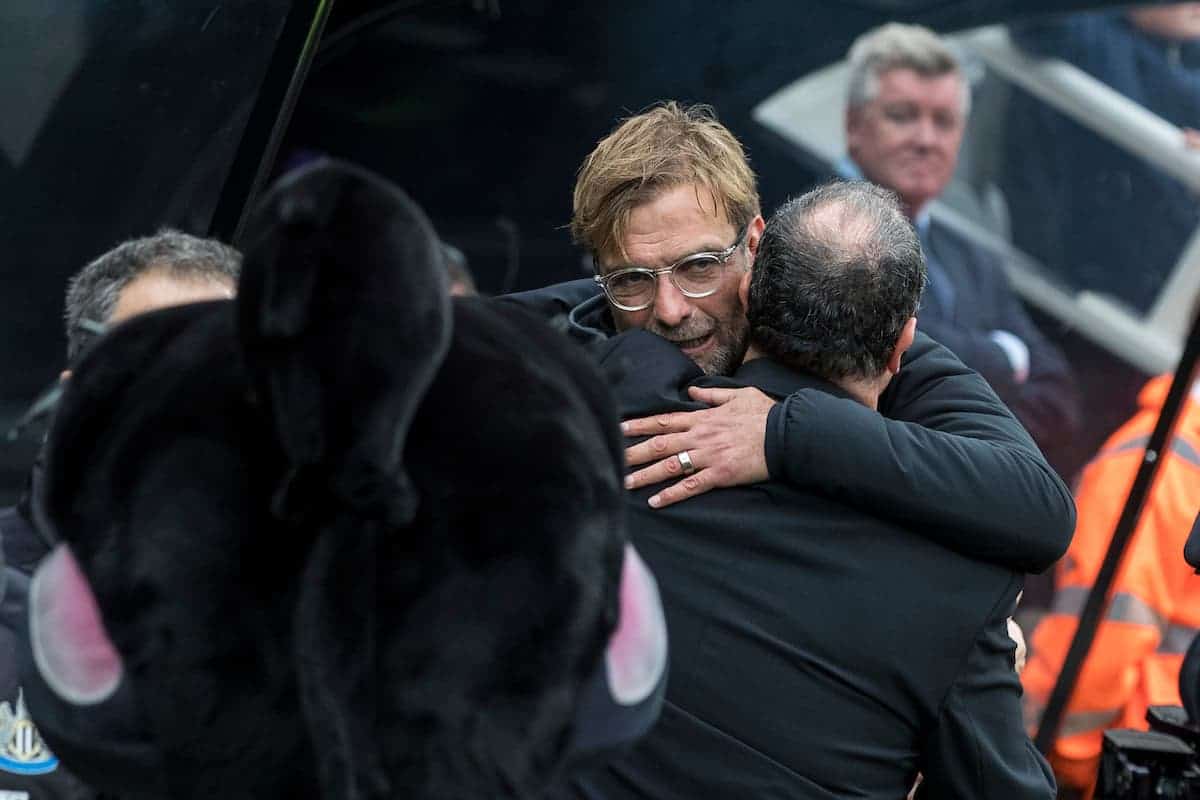 CHRIS: I don't pretend to be an expert on Jurgen Klopp's defensive system at Liverpool, but as a neutral observer it seems he leaves the centre-backs exposed with his attacking style, which requires them to be strong in possession.
If he is protected in possession Lascelles could thrive for any side, but if Klopp is looking for a centre-back who is going to start attacks and be comfortable on the ball, I'm not sure how suited Lascelles would be to that role.
TRUE FAITH: I can't see him featuring for Klopp or any top side, besides maybe Man United.
He doesn't move the ball quickly enough, and he would only stand out for United because he would be defending more noticeably, as is the case with Newcastle.
His positional play is very good, with suits Rafa's system, and he works well alongside Lejeune, who assumes all of the responsibility for bringing the ball out of defence.
So in theory, he could work alongside Virgil van Dijk.
How high is his ceiling moving forward? Future England captain, or more likely a squad player at a top-six club?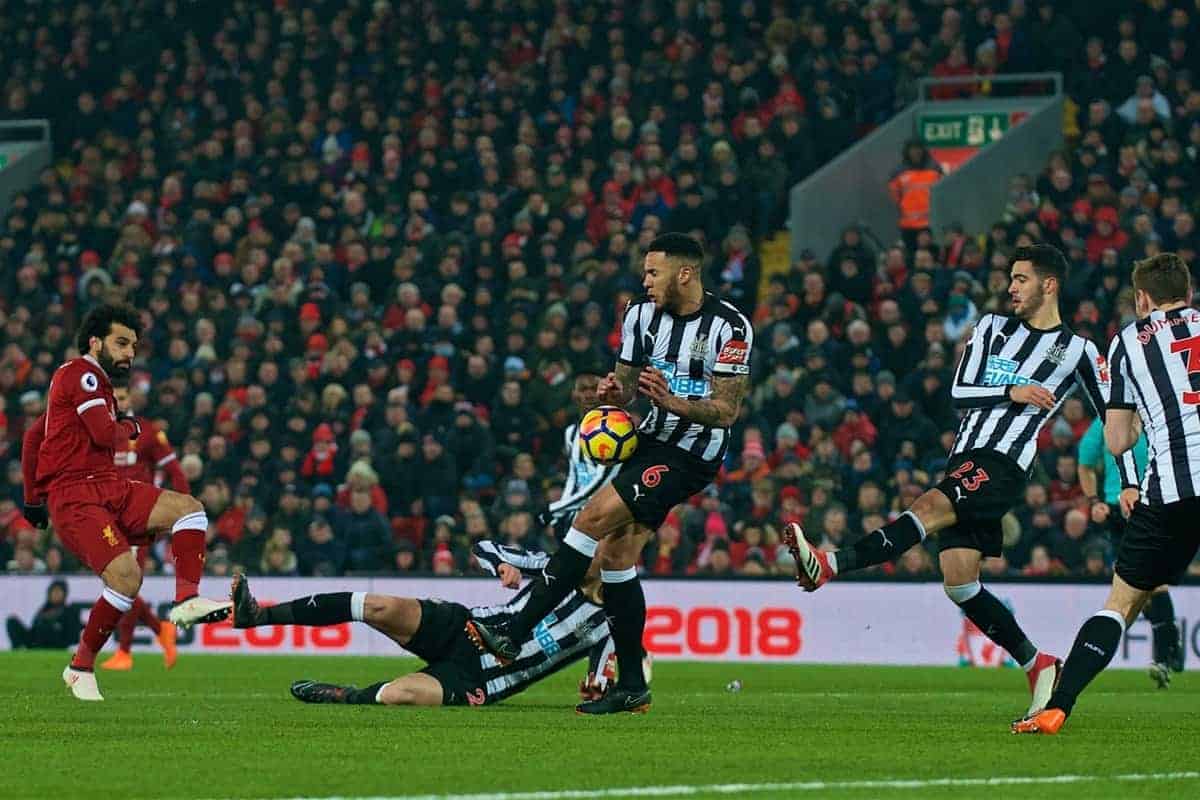 CHRIS: I think there should be no limit to Lascelles' ambitions. He is still only 24, he has already captained Newcastle for two years and he keeps improving at a rapid rate.
He will only get better and as long as he focuses on his strengths while working to improve on his weaknesses, but not by entirely adapting his style to try to reinvent himself as a ball-playing centre-back, I see no reason why he couldn't play for England.
He could even captain them, if Southgate softens his stance on what he expects from a defender.
Lascelles is ambitious, and at the moment feels he can help Newcastle return to past heights under Benitez, but he will recognise the interest from top-four sides and realise he has a very bright future ahead of him.
TRUE FAITH: Lascelles should be in the England squad—he is better than Phil Jones and Gary Cahill, in my opinion.
He is a really good defender who has come on an unbelievable amount under Benitez. If he continues to improve he may well go onto a top-six side.
He needs to be playing every week, though, and his best chance of doing that is at Newcastle.