We round up the latest Liverpool news and transfer rumours on Wednesday, as Loris Karius, a backroom addition and transfer rumours dominate the headlines.
Main Headlines
---
New addition to the backroom team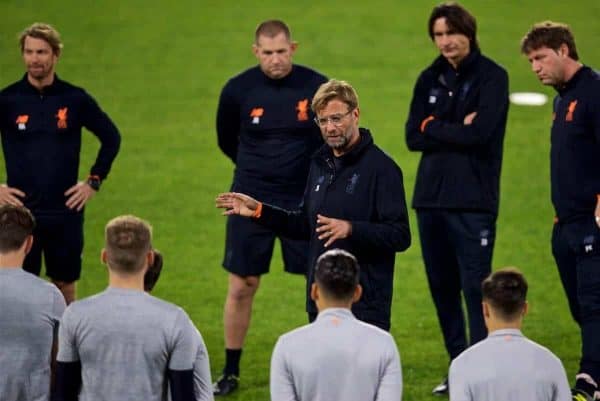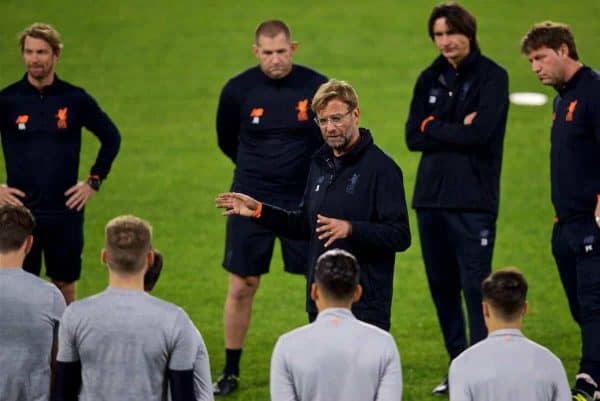 Following the pleasing return of Pepijn Lijnders to Liverpool's coaching staff on Tuesday, another appointment has been announced.
Philipp Jacobsen has become the club's new medical rehabilitation and performance manager, with the German joining from Aspetar, an orthopaedic and sports medicine hospital in Qatar.
The German spent eight years at the hospital between 2007 and 2015, and after working with the Qatar national team last year, he went on to head up a specialist team dealing with elite foreign athletes at Aspetar.
Jacobsen is now tasked with running Liverpool's medical team at Melwood, alongside Dr Andrew Massey. He replaces former head physio Andy Renshaw who was sacked last October.
The Karius concussion debate continues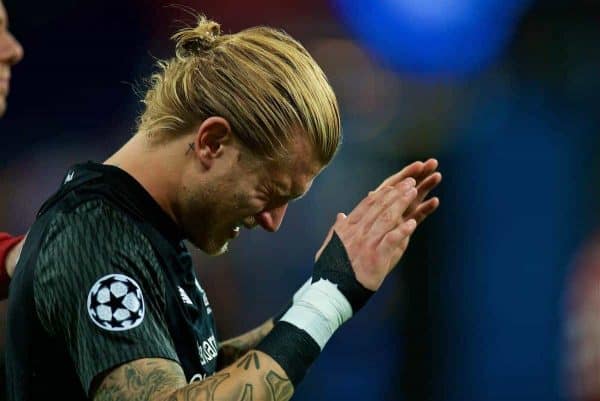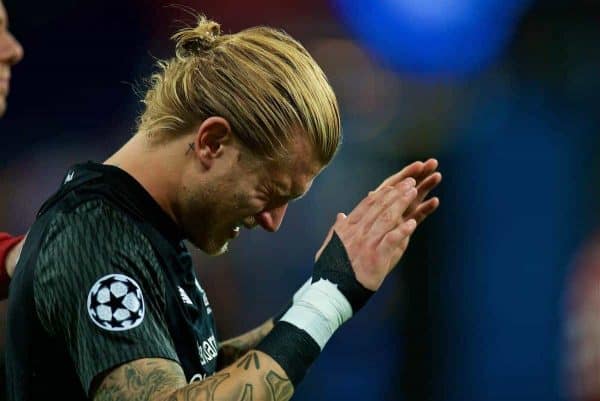 The concussion that Loris Karius suffered in the Champions League final has been the main talking point this week, with opinions being offered left, right and centre.
Peter McCabe, chief executive of Headway, a charity that works with brain injuries, admits it was "extraordinary" for Karius to be tested in Boston so long after the event.
"The best time to diagnose a discussion is when it happens," McCabe told the Telegraph.
"He should have been assessed on the pitch. If that didn't happen, when he came off. If that didn't happen, when he got back to Liverpool, where they have got an excellent neurological centre – the Walton Centre. To leave it that long is extraordinary, it seems to me."
Dr Willie Stewart believes football is, "operating in the last century in terms of brain injury management", echoing the sentiment of so many in recent days.
Unfortunately, the goalkeepers' union hasn't exactly felt alive and kicking, with Chelsea's Thibaut Courtois coming out with a rather ignorant assessment of events:
Thibaut Courtois finds it "strange" that Loris Karius is blaming concussion for his UCL final performance. pic.twitter.com/HRrNwOxq0u

— ESPN UK (@ESPNUK) June 5, 2018
Former Liverpool goalkeeper offers support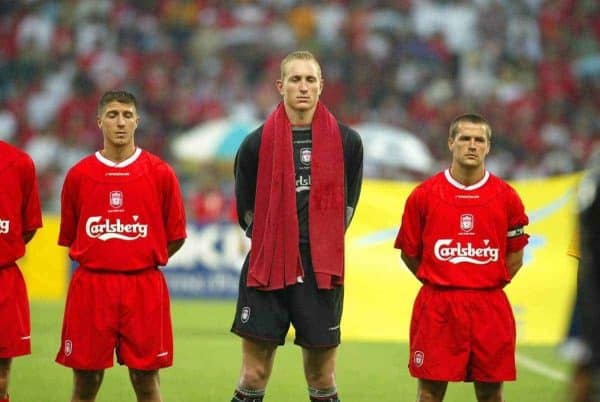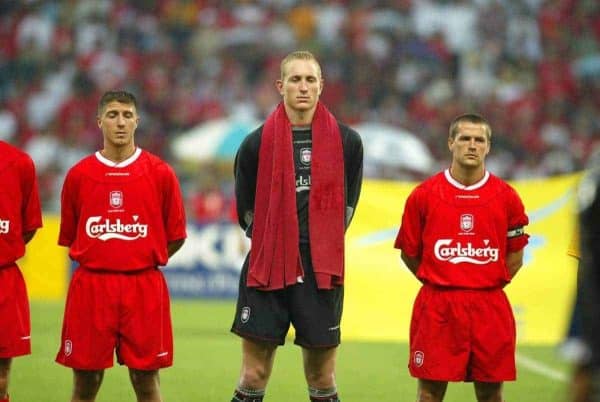 Karius' high-profile errors against Real Madrid have taken a major back-step for obvious reasons, but he is still in need of a morale boost.
Ex-Liverpool goalkeeper Chris Kirkland has stood up for the 24-year-old after his Kyiv nightmare, saying 'keepers receive harsher criticism than any other player.
"As a goalkeeper, you're always going to get hammered. That's just a way of life. They're always blamed, and that's the way it will always be. You can have 100 great games, but the first time you make a mistake you're labelled a calamity goalkeeper," Kirkland told Goal.
"From Loris' perspective, he won't need telling. He's made a mistake, or mistakes, and they're bad ones. But we're only human at the end of the day. We all make them.
"The important thing is that the club gives as much support as they can, and that Loris himself is able to ask for help if he needs it. It'll be a tough summer for him, but he can come back.
"We've seen it with other goalkeepers in the past – Jerzy Dudek for example – and there's no reason why Loris can't use this and come back stronger."
These are kind words from Kirkland, who has tackled mental health issues in the past, and continues to do so.
He knows more than anyone the pressures of being Liverpool's goalkeeper, and it is important the club handle Karius with care.
Dutch goalkeeper resigned to Barca stay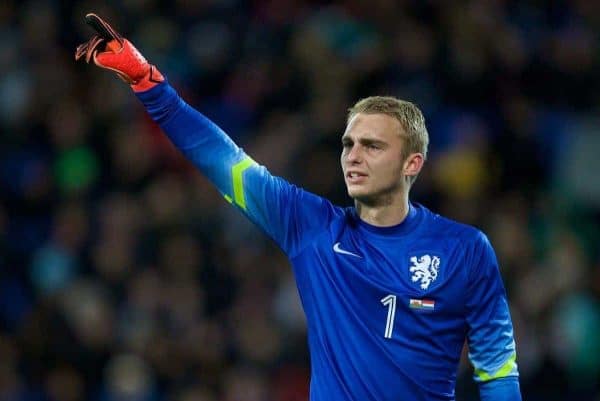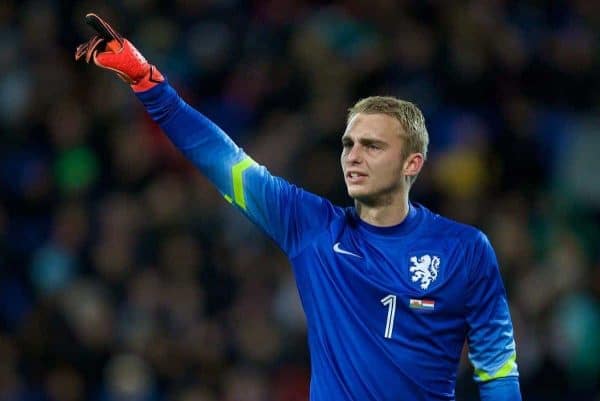 Barcelona's Jasper Cillessen has been linked with a move away from Camp Nou this summer, with Liverpool tipped to snap him up.
The goalkeeping situation is certainly cloudy at Anfield at the moment, with Karius, Simon Mignolet and Danny Ward not without their critics.
Although reinforcements are expected between the sticks, Cillessen seems to have accepted he will be staying in Spain for the time being.
"Arsenal and Liverpool are good clubs, but I have to accept [Barcelona's] decision and continue here," Cillessen told Fox Sports.
"I will wait for the pre-season to find out what the club decides. If they want to keep me, I have to accept it because I signed a five-year contract."
Should a move for Cillessen end up materialising, the hope is that he wouldn't come in as first-choice, without a superior 'keeper such as Alisson or Jan Oblak required.
Is there really much difference in ability between him and Karius, if at all?
Turkish defender on Reds' radar?
There are plenty who feel Liverpool need new recruits at centre-back before the start of next season, despite Dejan Lovren's improvements late in the campaign.
According to Turkish-Football, Jurgen Klopp is keen on rivalling Arsenal for the signature of Freiburg defender Caglar Soyuncu, with Man City and Man United also interested.
The 22-year-old is a highly thought of up-and-coming centre-back with nine caps to his name for Turkey, and the report states that Liverpool had scouts watching Turkey's 1-1 draw with Russia on Tuesday night.
Ironically, Soyuncu was at fault for Russia's goal, but in terms of his age and all-around profile, he fits the bill as a Klopp signing.
It's also claimed Liverpool scouts were keeping a close eye on attacking midfielder Yunus Malli, currently plying his trade at Wolfsburg.
Malli enjoyed better fortunes than his teammate Soyuncu, rifling home a 25-yard strike that earned Turkey a draw in Moscow.
Alexander-Arnold can "light up" World Cup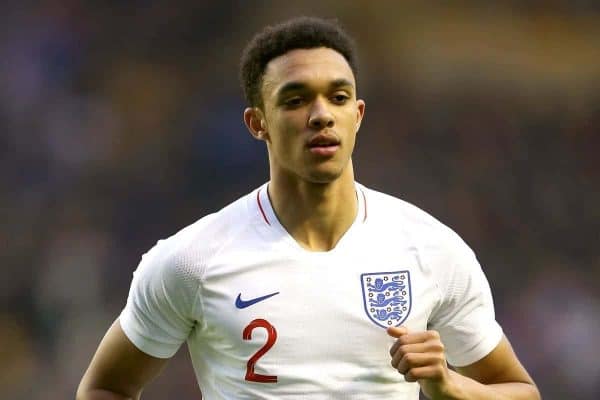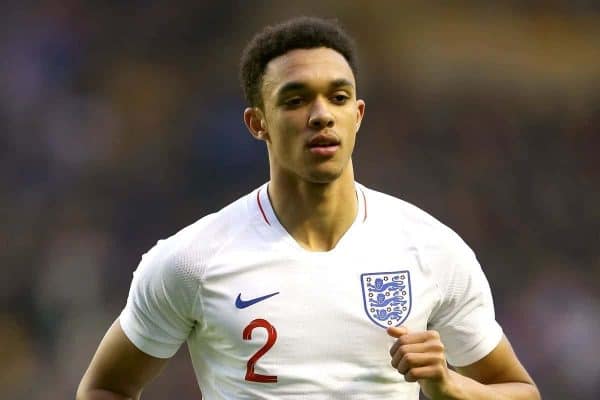 It has been an incredible 12 months for Trent Alexander-Arnold, who has gone from Academy prospect to starting in a Champions League final for his boyhood club.
The 19-year-old has made another major step forward in his development, having been named in England's 23-man World Cup squad.
As Alexander-Arnold prepares to do battle in Russia, Alex Inglethorpe, director of Liverpool's youth academy, told the Times he has total faith in him making a mark this summer: "If Trent Alexander-Arnold is picked to start for England he will light up the World Cup."
Although Tottenham's Kieran Trippier appears favourites to start at right wing-back, Alexander-Arnold will make his debut for England on Thursday against Costa Rica.