Liverpool will take on West Ham United at Anfield on the opening day of the 2018/19 Premier League campaign, with the fixture list released on Thursday.
The Reds face off against Manuel Pellegrini's Hammers—his first league game in charge of them—on August 11 as they begin their third full season under Jurgen Klopp, looking to improve on a fourth-placed finish last time out.
With just a month to go until the new term kicks off, the Premier League have confirmed every fixture, and Liverpool will also play Crystal Palace, Brighton and Leicester in August.
They first take on rivals Everton on December 1 at Anfield, and Man United on December 15, also at home.
First five games
West Ham, home
Crystal Palace, away
Brighton, home
Leicester, away
Tottenham, away
---
Key Dates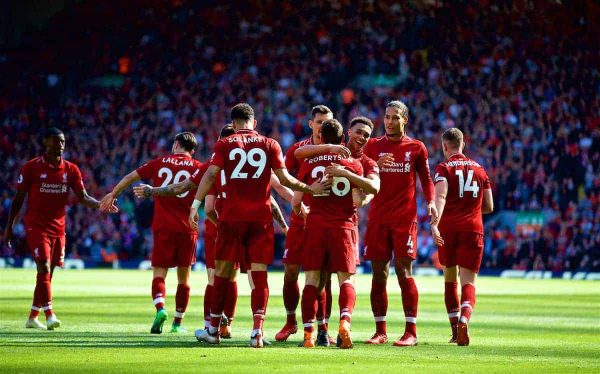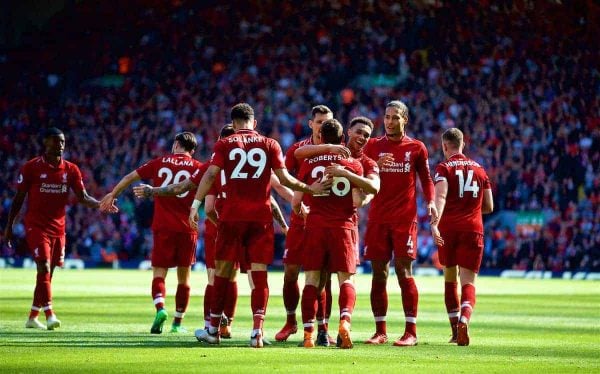 Opening day: West Ham at home
First Merseyside derby: December 1, home
First vs. Man United: December 15, home
Boxing day: Newcastle United, home
New Year's Day: Man City, away
Final day: Wolves at home
---
The Reds have fared well on the opening day in recent years, undefeated in their last five with four wins, though they were held to a 3-3 draw away to Watford last season.
Klopp's side produced a dramatic 4-3 win at Arsenal at the beginning of 2016/17, with goals from Adam Lallana, Sadio Mane and a Philippe Coutinho brace sealing a crucial three points.
In both 2013/14 and 2015/16 they recorded 1-0 victories over Stoke City, while they kicked off 2014/15 with a 2-1 triumph over Southampton, with Nathaniel Clyne scoring against his current club.
Liverpool's Premier League Fixtures, 2018/19
August
11 – West Ham United (H)
18 – Crystal Palace (A)
25 – Brighton and Hove Albion (H)
September
1 – Leicester City (A)
15 – Tottenham Hotspur (A)
22 – Southampton (H)
29 – Chelsea (A)
October
6 – Manchester City (H)
20 – Huddersfield Town (A)
27 – Cardiff City (H)
November
3 – Arsenal (A)
10 – Fulham (H)
24 – Watford (A)
December
1 – Everton (H)
4 – Burnley (A)
8 – Bournemouth (A)
15 – Manchester United (H)
22 – Wolverhampton Wanderers (A)
26 – Newcastle United (H)
29 – Arsenal (H)
January
1 – Manchester City (A)
12 – Brighton and Hove Albion (A)
19 – Crystal Palace (H)
30 – Leicester City (H)
February
2 – West Ham United (A)
9 – Bournemouth (H)
23 – Manchester United (A)
27 – Watford (H)
March
2 – Everton (A)
9 – Burnley (H)
16 – Fulham (A)
30 – Tottenham Hotspur (H)
April
6 – Southampton (A)
13 – Chelsea (H)
20 – Cardiff City (A)
27 – Huddersfield Town (H)
May
4 – Newcastle United (A)
12 – Wolverhampton Wanderers (H)
*All fixtures subject to change due to television programming and cup schedules