Liverpool's squad is shaping up nicely ahead of pre-season, with two new faces available to Jurgen Klopp giving him a range of midfield options.
The Reds' usual 4-3-3 was on show in most matches last term, though there were in-game switches and the odd tactical alteration, including on the final Premier League weekend.
Klopp isn't afraid to change the starting shape of the team, though in midfield in particular he was hindered last term by a lack of options.
Emre Can's absence, Adam Lallana's lack of fitness and Alex Oxlade-Chamberlain's season-ending knee injury essentially meant the same trio were featuring over and over.
Jordan Henderson, James Milner and Gini Wijnaldum all played a big part in securing a top-four finish and reaching the Champions League final.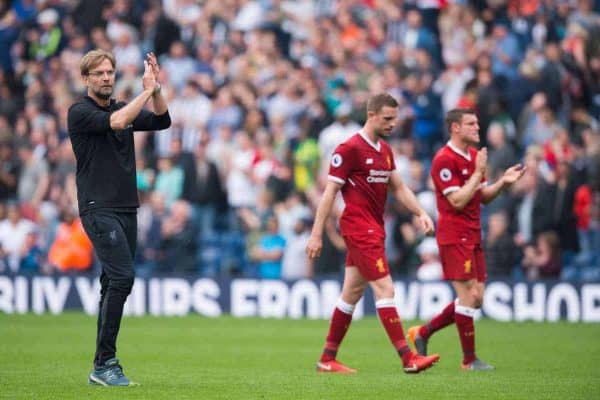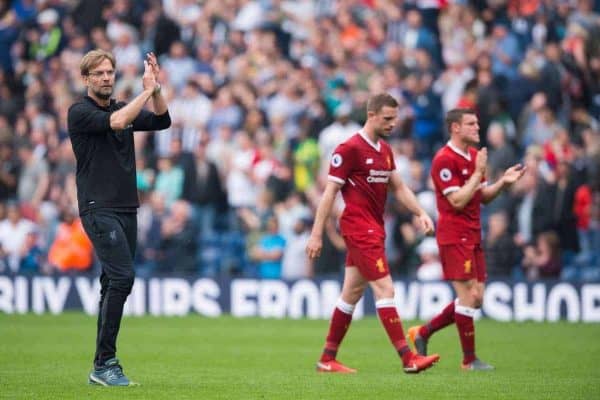 Since the end of the season, they have seen Can leave and both Fabinho and Naby Keita arrive, giving Klopp not just numbers to choose from but tactical options from the start.
Here we identify five ways the Reds could line up next term, including the new signings into the mix.
For consistency, the goalkeeper and defence in each case is simply selected the same as last season's regular quintet, with the exception of pre-season.
Pre-season opportunity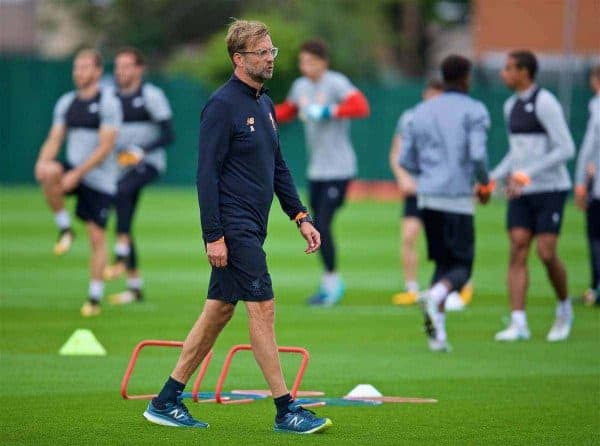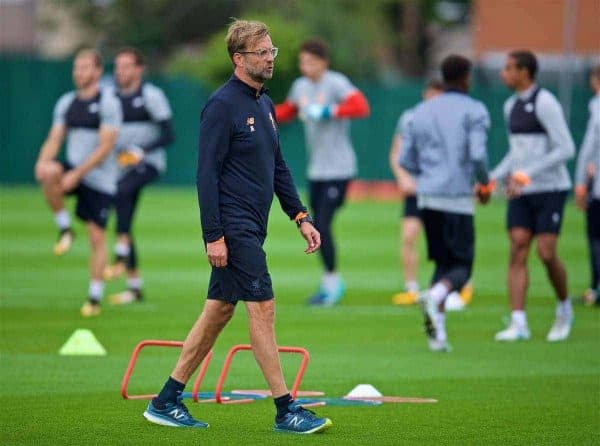 The next few weeks are critical for some players, make-or-break time as to whether they impress Klopp enough to have a future or are sent out on loan…or even sold.
It's an opportunity a few have to really take, with Lallana barely featuring last year, Divock Origi not excelling at Wolfsburg, and so on.
The big positive for them is that several regulars will be absent after the World Cup, leaving gaps in the team.
Lallana and Wijnaldum need to produce big showings, and so too does Marko Grujic if he plays a big part – though having been at the World Cup (without playing) it's debatable how many matches he'll actually play in.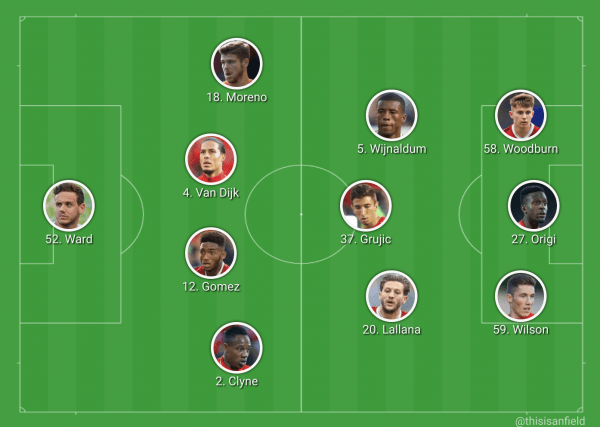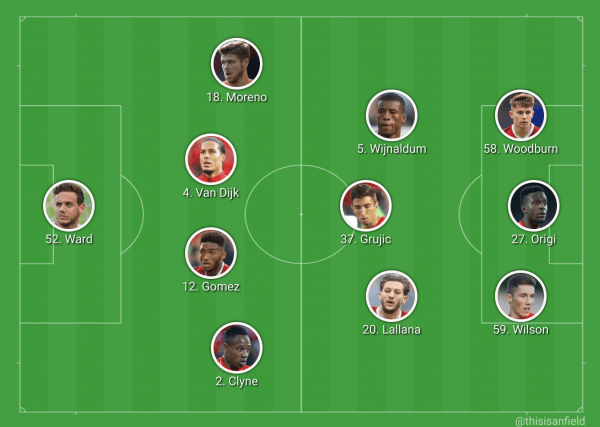 It's realistic that Klopp will keep the base formation largely the same, though it doesn't matter too much and he may switch it up to accommodate players who haven't featured often.
That could include moving to play two in attack, with Solanke and Origi arguably fighting it out for one place in the squad this term.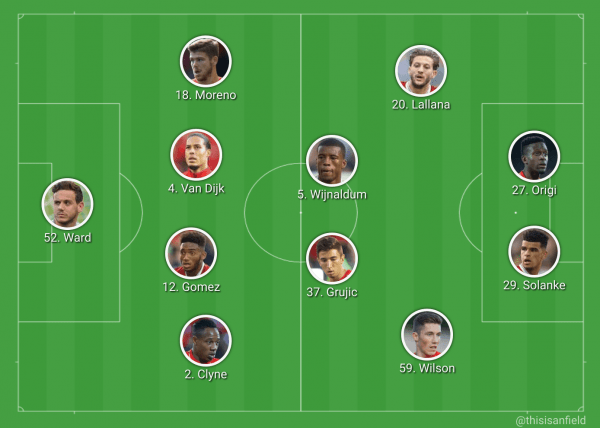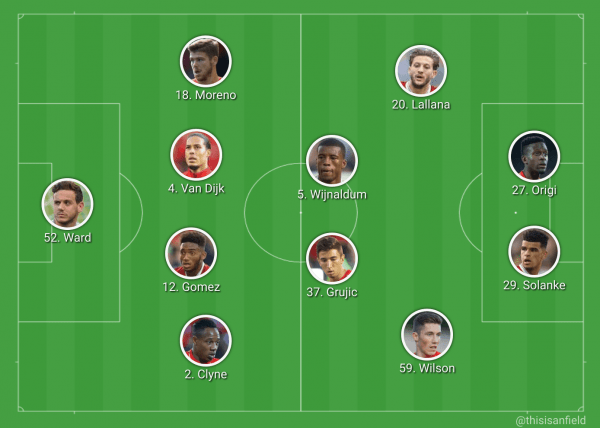 At the back, too, several players need to re-prove their worth.
Standard 4-3-3
Into the season proper, it can be assumed that Klopp will continue with his 4-3-3 system for the majority of matches – for now, at least.
Last term's trio have received reinforcements, but we've already had the proof that they were good enough to compete, so sweeping changes may not be seen straight from matchday 1.
An additional creative edge wouldn't hurt, though, which makes Keita's introduction inevitable.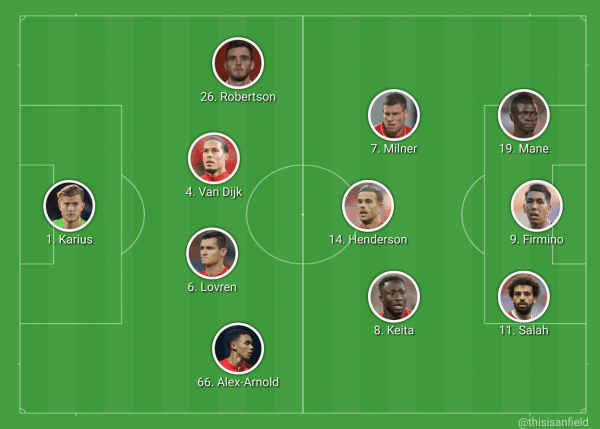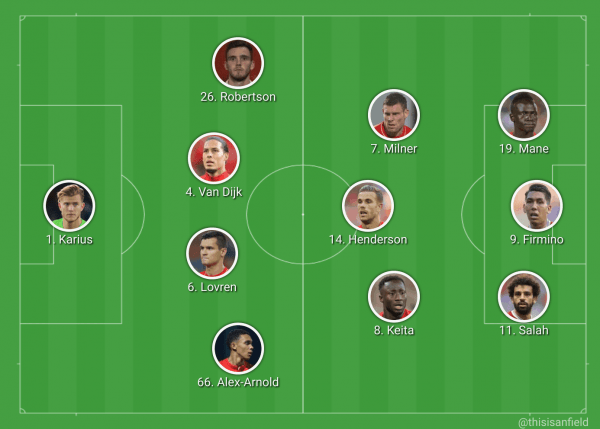 That said, Fabinho is one of the elite holding midfielders around Europe and looks a perfect fit for the Reds.
He'll be in sooner or later, and there is a train of thought which sees Henderson revert to a former box-to-box role.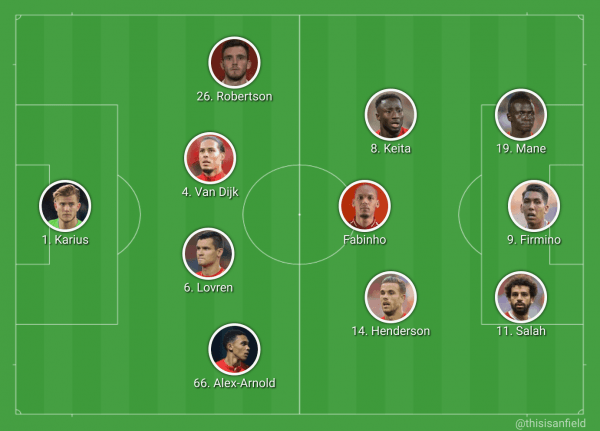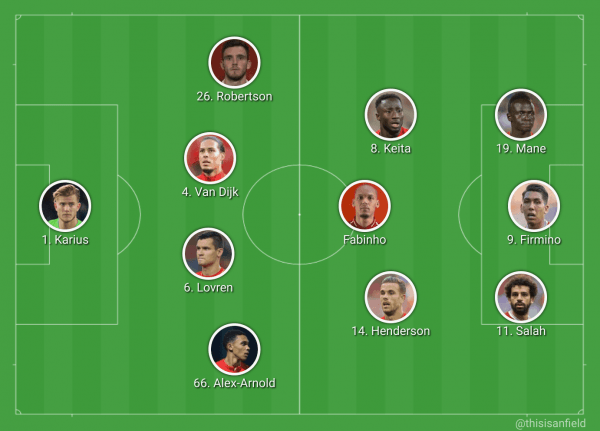 Whether that's true or not remains to be seen, but either of Wijnaldum or Milner gives the same end result to the shape and output of the team.
Double-pivot
The middle triangle was pretty fluid for the Reds last term, and so it should be.
In particular it looked impressive when Can or Wijnaldum started deepest, yet both would make surging runs, leaving the other two flatter. That's a possibility from the start now, with greater options as to who has a more free role.
Particularly against tough opposition, two holding midfielders would give the Reds a real base to work from, with the third central midfielder operating higher.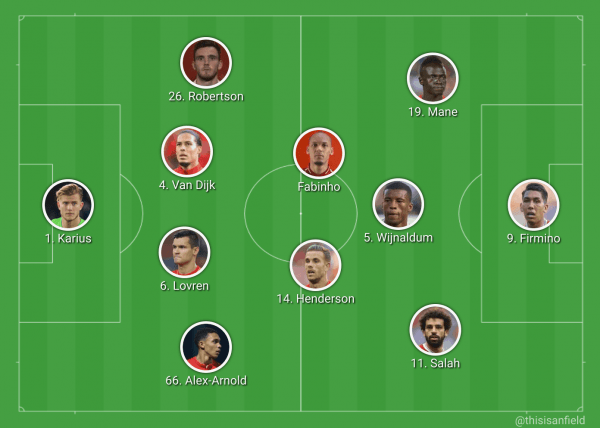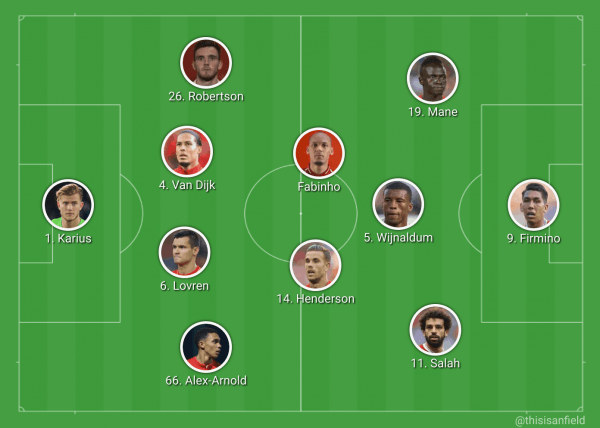 As a 4-2-3-1, it's systemically flexible; the above example gives the Reds more of a 4-5-1 look out of possession, but against weaker teams we'd more likely see Liverpool leave an extra man high upfield, waiting to exploit the counter.
A midfield pairing with energy, aggression and defensive resilience would allow that to happen with greater frequency.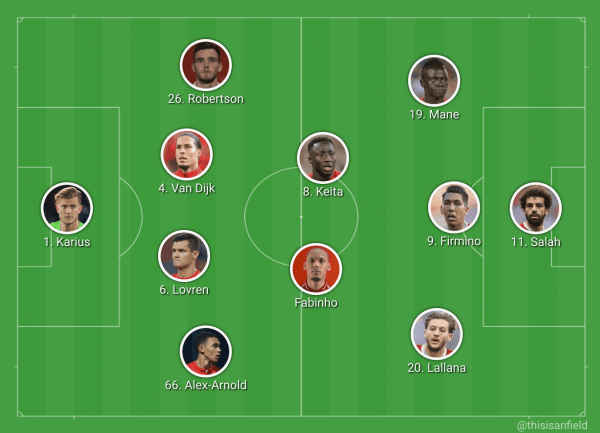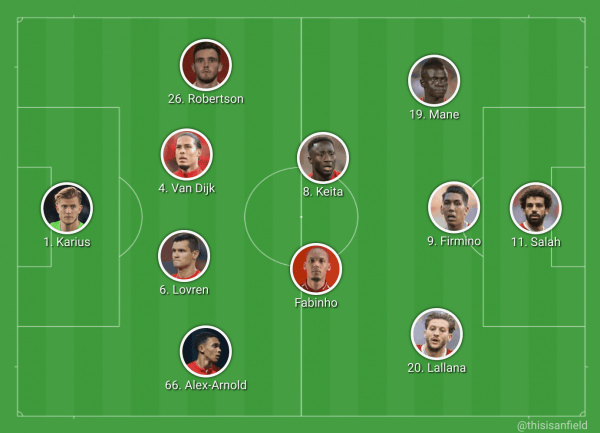 Given Roberto Firmino's incredible work rate and ability to play off, as or with a centre-forward, the options are limitless for Klopp with a double pivot.
An additional in-from-wide creative option wouldn't go amiss this summer, though.
Box midfield
As wide forwards, Mohamed Salah and Sadio Mane were as good as it gets last season.
But more and more often, we saw them take up dual roles: wide forwards, but then Mo as a central option in matches, with Mane dropping in as a narrow fourth midfielder.
That could be a much more frequent occurrence with the current group of players, allowing Mane to showcase his greater range of talents from a central area.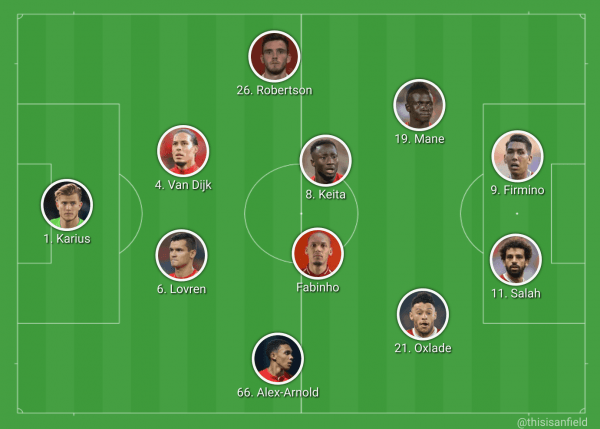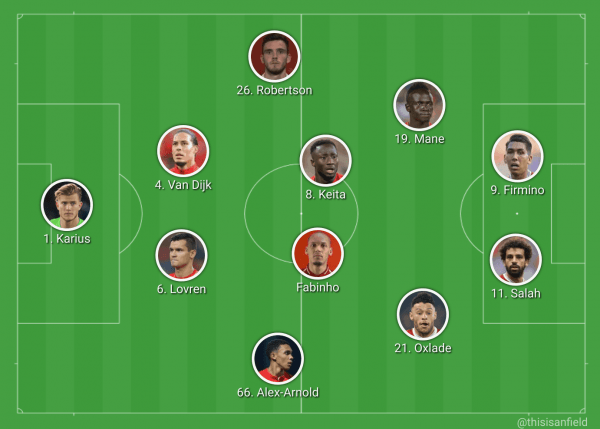 Once Oxlade-Chamberlain is back there's another option to mirror Mane's play from the left, and another signing across the summer will probably fill a similar role from the bench: a narrow, creative attacker who can play from the sides.
Diamond
Finally, we saw on the final day that Klopp will use a diamond midfield too, when he thinks it's right.
That system has paid wonderful dividends for Liverpool before, given the way the midfielders and forwards can connect and exchange passes on angles and at such speed.
There are now more players than ever before who can operate in such a system, with one new intriguing possibility.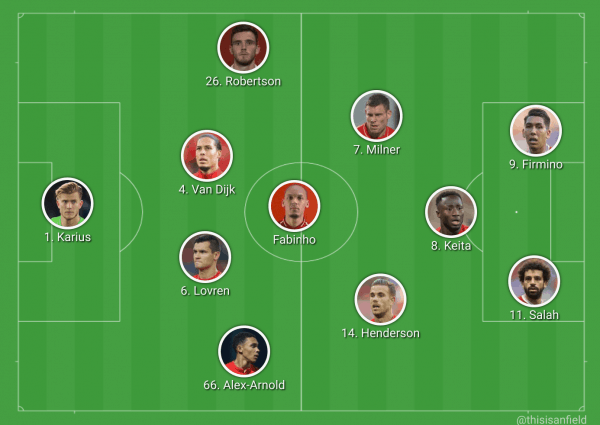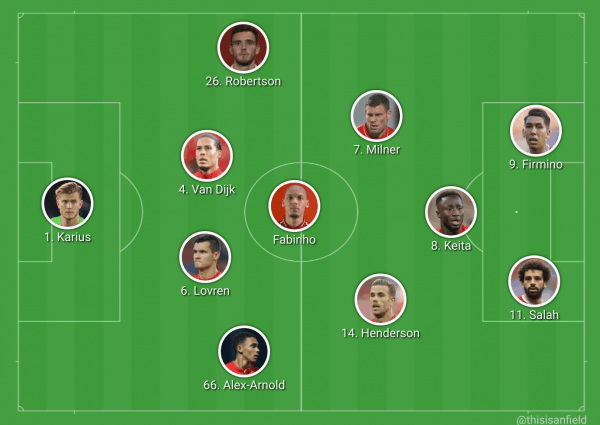 Don't be surprised to see Keita operate from a higher starting point at times; while not a playmaker as such, his ability to win the ball and surge would make him a real danger from this position.
Receiving play higher upfield, his acceleration and his ability to pass through the lines, it's a fair bet he'd have a huge impact in certain games from the role.
Not a probable regular role for him, given how much he'll bring to the centre of the park, but—like Mane, Oxlade-Chamberlain or Wijnaldum—he could definitely be a success there when required.
The options already look great for Klopp ahead of the new season, and with at least one and probably more signings anticipated across the midfield and forward lines, it should only get better.