Mohamed Salah experienced one of the most outstanding seasons in Liverpool history in 2017/18, breaking a number of records along the way.
From a goal on his debut against Watford to Champions League heroics against his former club Roma, Salah's season has been one which will go down in Liverpool folklore.
A book could be written describing his goals, highlights and the story of his season, and maybe one will be.
When taking into account his exploits for Egypt as he helped them qualify for the World Cup, and the effect he has had on his club, his country and his followers, it would be some story.
Documentaries have already been made while others are in the works, and this type of performance doesn't come around too often, so every moment is being savoured by fans, neutrals and aficionados of the beautiful game.
Mohamed Salah, 2017/18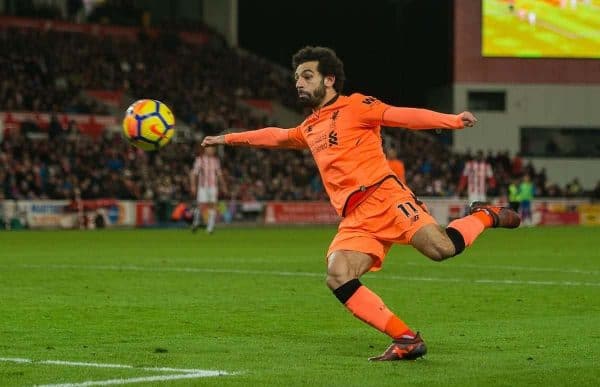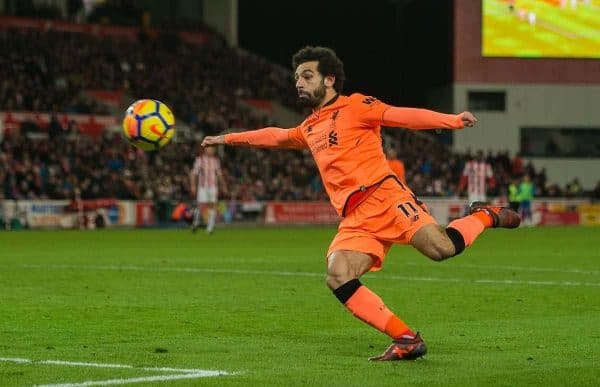 Started: 49 (All competitions)
On as a substitute: 3
Unused sub: 0
Goals: 44
Assists: 14
Average TIA Player Rating: 7.32 (Rank = 2nd)
Super Salah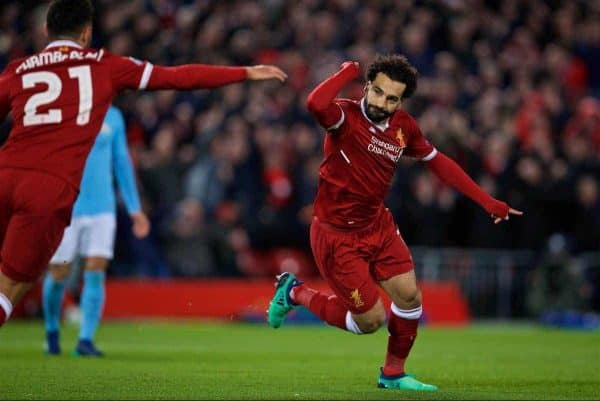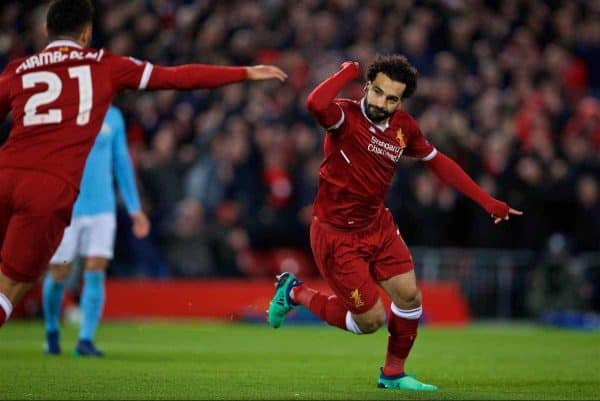 Salah went on to break a number of records and score some outstanding goals in his first season at the club.
He broke the record for goals in a 38-game Premier League season in the final game at Anfield against Brighton. His 32nd league goal took him past Luis Suarez, Alan Shearer and Cristiano Ronaldo's previous record of 31.
He became the quickest player to 25 goals in a season for Liverpool since Fred Pagnam in 1915; scored the most goals by a Liverpool player in a debut season; and became the first Liverpool player to score more than 10 goals in a Champions League season.
But his campaign was about so much more than the numbers. His playing style and the way in which he carried himself on and off the pitch exuded class, and a more advanced role in the side, playing from the right, suited him.
He was often the most advanced player, with Roberto Firmino dropping deep to start moves before moving forward again to help finish them, and Sadio Mane dropping deeper on the left to help create things in the absence of Philippe Coutinho later in the season.
This meant Salah was Liverpool's main striker, running off the shoulder of opposition defenders or receiving the ball on the right edge of the area before darting inside to cause havoc.
His goals came not just from the right, but from all over the penalty area.
The graphic below, from Understat, shows where on the pitch his goals came from, with the dot size representing how likely he was to score from each.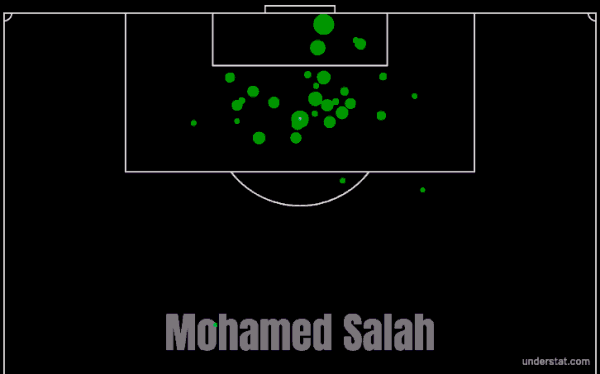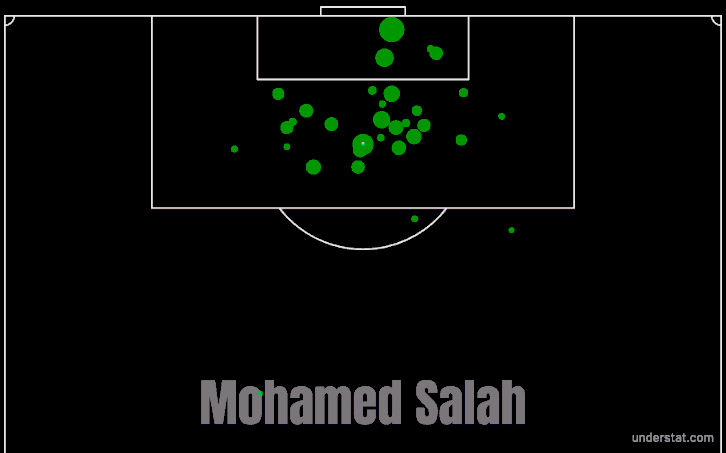 Spot the small dot on the 'o' in his name for the long-range strike against Man City.
Shrewd Signing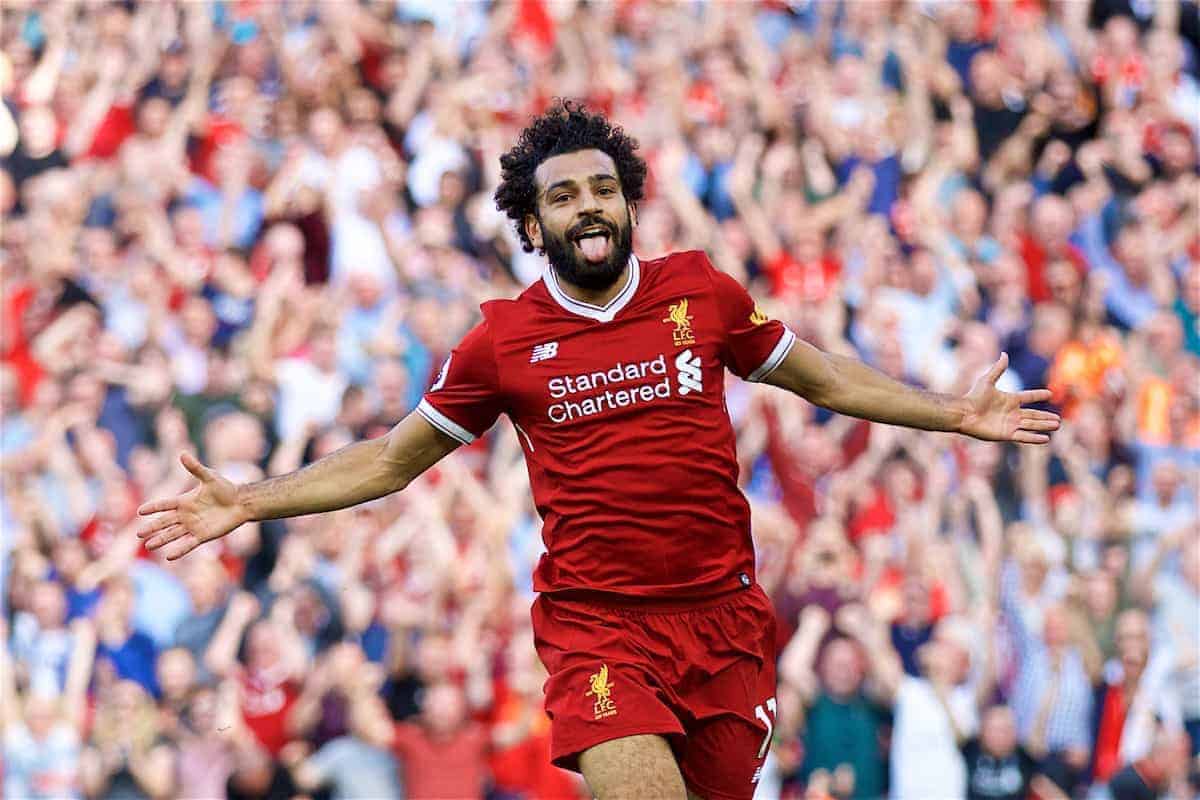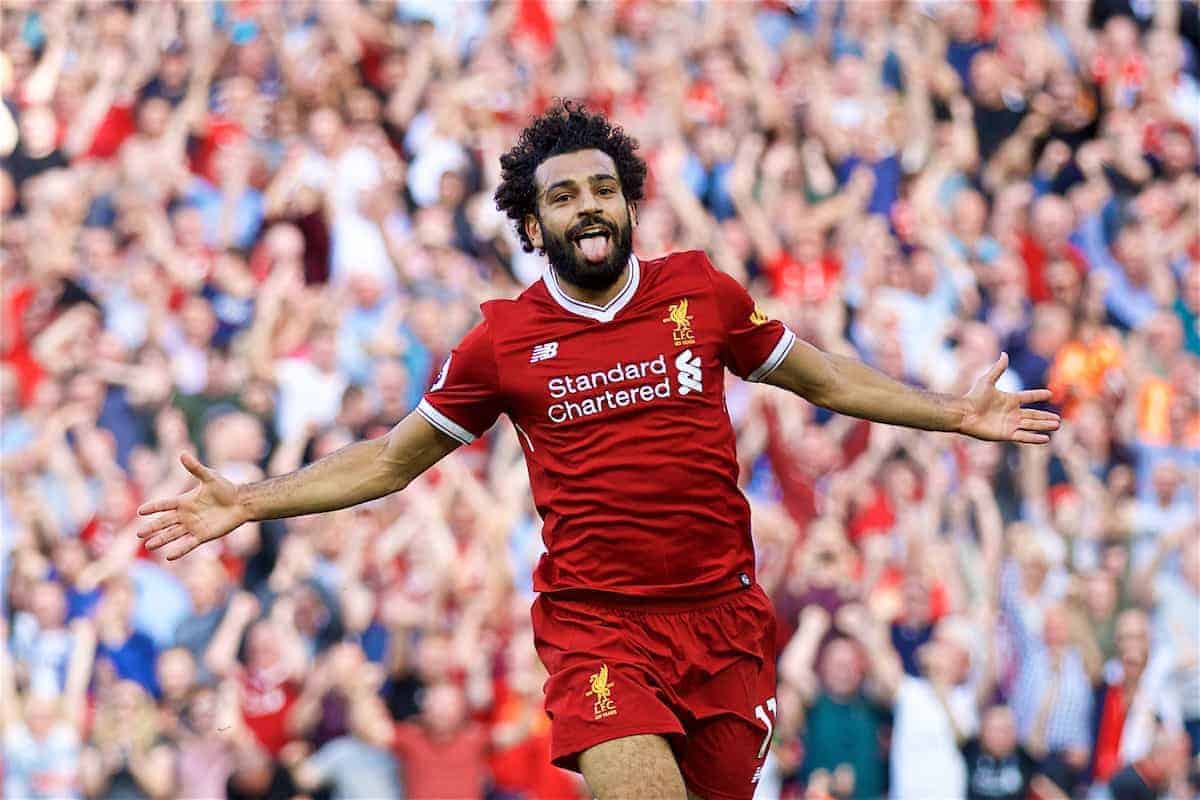 Roma aren't too happy about this. Liverpool signed Salah for an initial fee of £36.9 million, which made him the club's record signing at the time.
Rather than baulk at the high fee paid, fans were happy to have a new record signing that wasn't Andy Carroll, who was a constant reminder of more careless times in the transfer market.
Liverpool have since gone on to break this record with more or less every subsequent transfer. Centre-back Virgil van Dijk tops the list at £75 million, ahead of Naby Keita and, more recently, Fabinho.
But few players will be able to replicate Salah's impact on the club. Roma's renowned director of football, Monchi, had arrived at the Italian club shortly before the sale, and this first bit of business may have caught him off guard.
Salah went on to be one of the best players in the world during the 2017/18 season, and Liverpool's ability to get him cheaply from a club who at the time just needed the money is now affecting their pursuit of goalkeeper Alisson from the same club.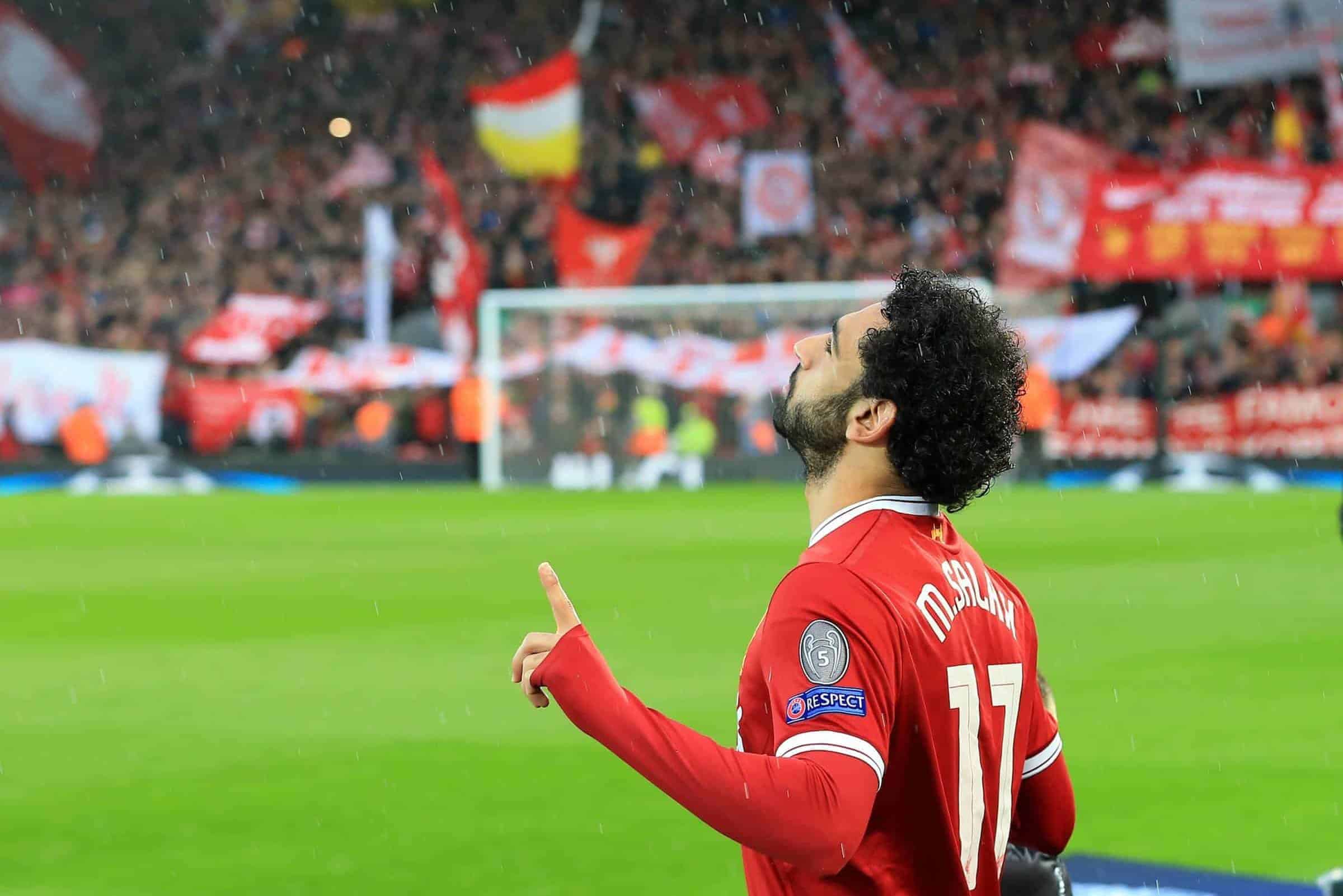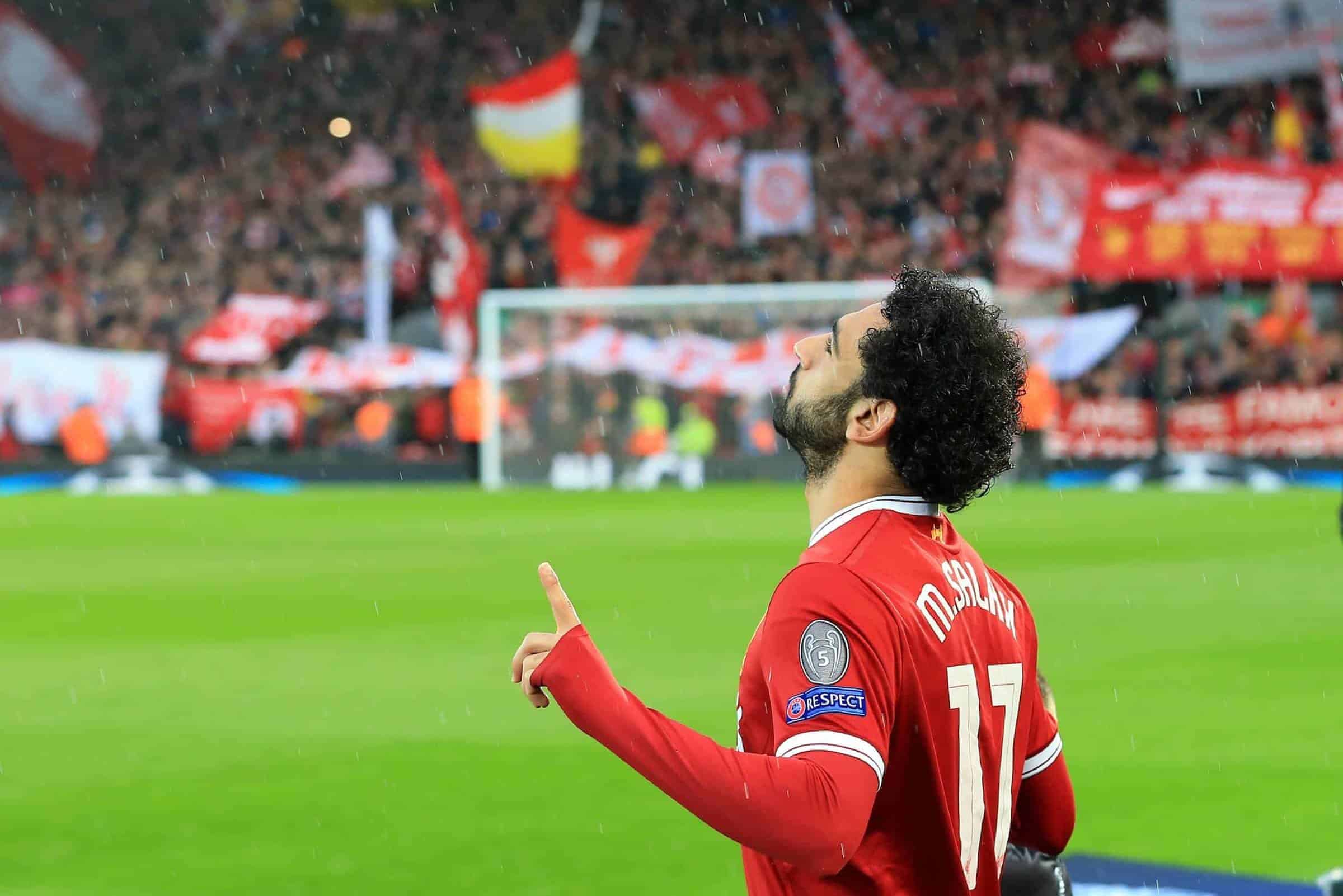 Roma are eager to add a 'Salah tax' to any future deal between the two, and for that reason alone it may be worth looking elsewhere for a No. 1.
To rub salt into Roman wounds, Salah played a big part in the Champions League semi-final meeting between the two sides this season, scoring two and assisting two in the home leg which saw Liverpool put themselves in a commanding position.
He didn't celebrate, but the rest of his team, and the supporters, more than made up for that.
Improvements & Future Role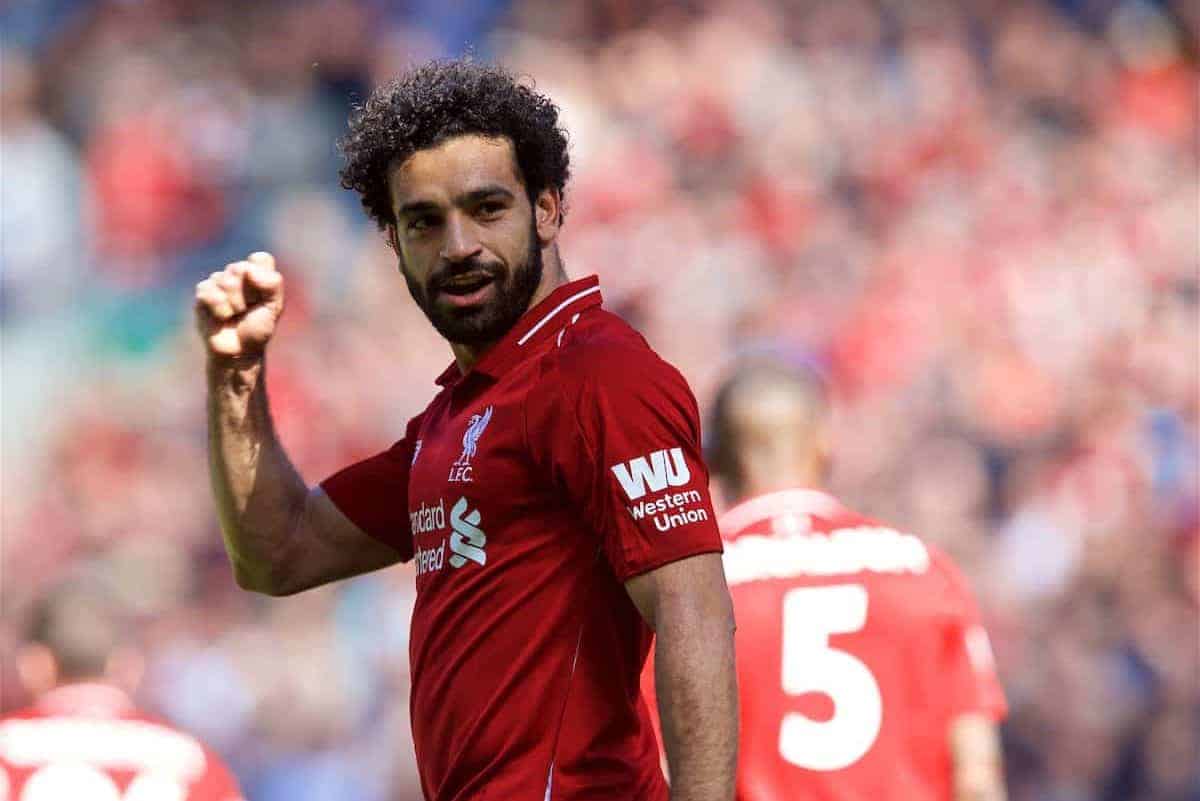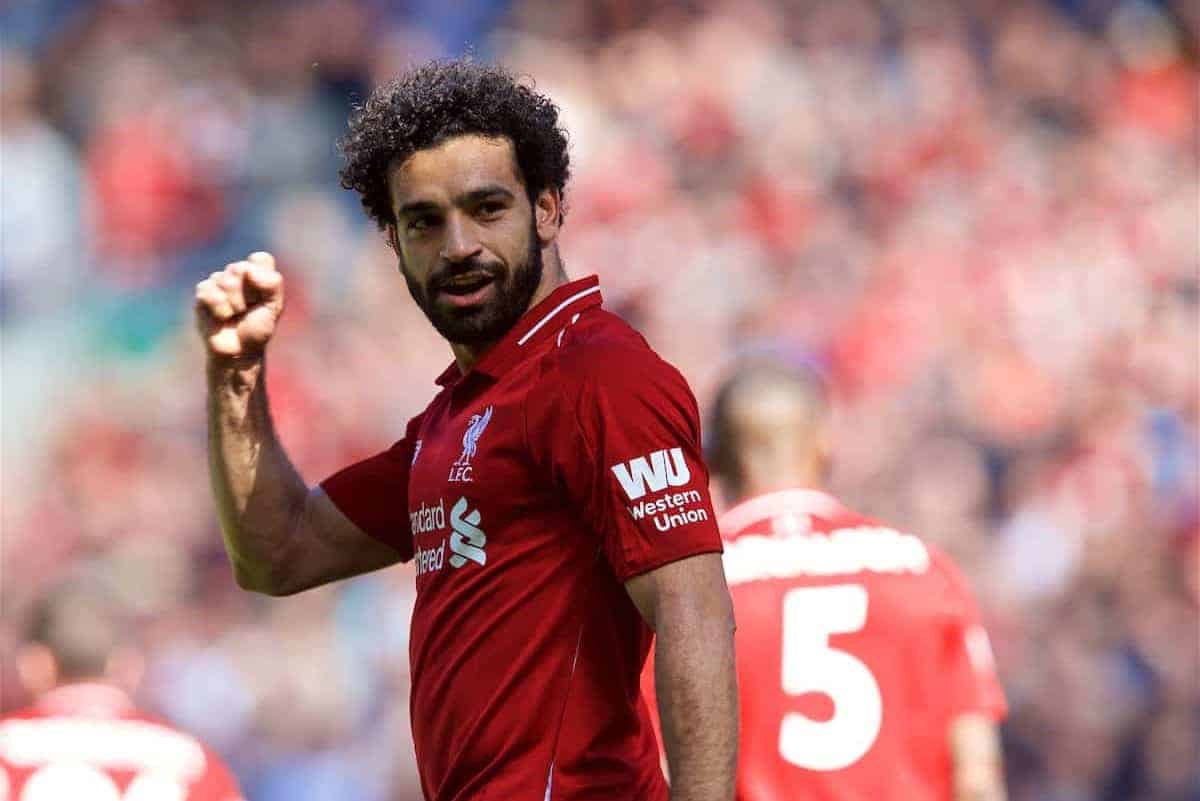 The challenge now for Salah is to maintain this, and it's some challenge given the high standards he's set this season.
He is already being talked about as one of the top three players in the world, along with Ronaldo and Lionel Messi, but as Jurgen Klopp has regularly reminded people, Ronaldo and Messi have been doing this for years.
"Mo played a fantastic season but Cristiano has played 15 seasons like this," Klopp said. "He has scored something like 47,000 goals—crazy numbers."
Klopp is regularly asked about this, and when the subject was brought up again before the Champions League final, he replied:
"Messi and Ronaldo deserve their praise and all the things they've won. For years they were on that level and now are 30-something but still on that level.
"If Mo can do that, we will see. He has fantastic potential. The next few seasons will show if he can do something similar."
The challenge has been set.
---
Best Moment: There are many, but the goal at Man City in the Champions League second leg was an important moment, and was one of those dinked finishes which have become his trademark.
Worst Moment: Going off injured in the Champions League final.
Role next season: Ballon d'Or contender.
2017/18 Player Reviews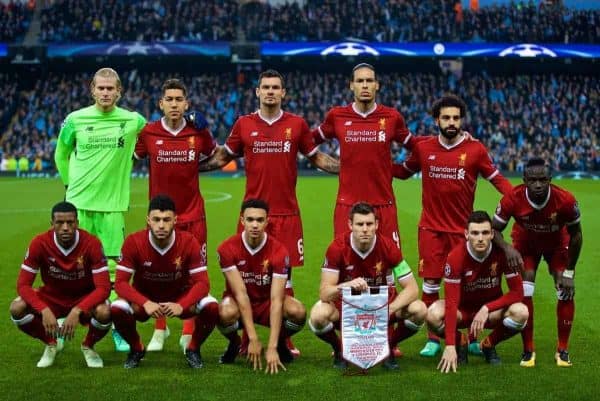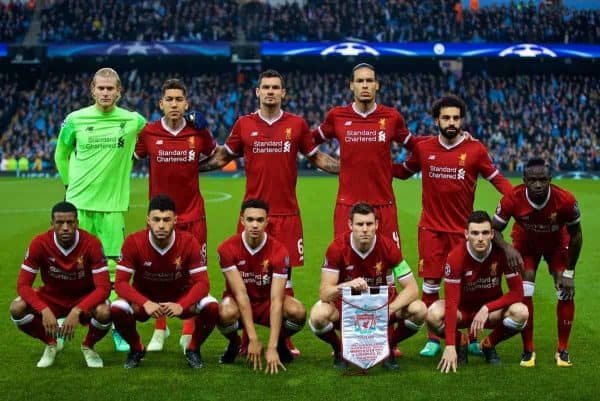 Karius | Lovren | Van Dijk | Matip | Gomez | Alexander-Arnold | Robertson | Henderson | Milner | Oxlade-Chamberlain | Firmino | Salah