Jurgen Klopp has made Liverpool into a formidable attacking outfit, and we could be about to witness the next evolution of his tactics.
From stumbling outside the Premier League's top four to solidifying a place within it; from early cup exits to regular runs to the final; it has been all-change at Anfield over the past couple of seasons – in terms of style, mentality, quality of players being signed and of everybody in the management team working together to achieve a common goal.
Klopp has turned a group of players into a collective by gradually shaping them into the all-out-attack masterclass fans have seen this past season.
But now new names are ready to arrive, and it could signal another change.
The signings this summer are not only aimed at increasing the quality and depth of Liverpool's squad, but also at helping Klopp shape the next tactical iteration of the side.
One system, two phases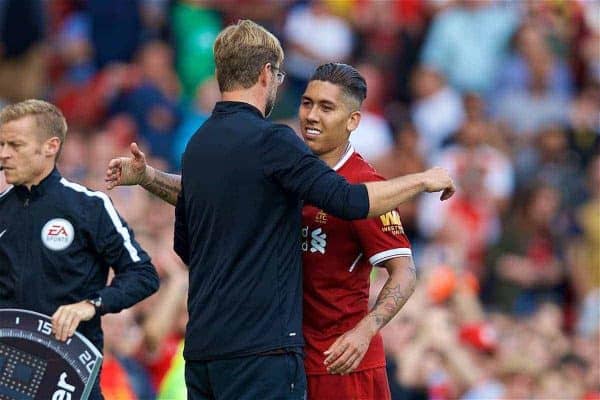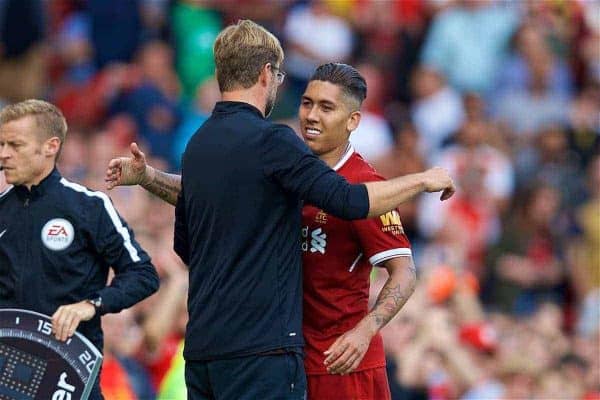 After joining the Reds midway through 2015/16, Klopp initially ran with a 4-3-2-1 system, playing with Adam Lallana as one of the two supporting attacking midfielders.
It was a narrow version of a 4-3-3, with no real wide attackers in the squad to utilise, thus meaning the midfield at times was slightly stretched across the pitch and the press came from the top, Lallana and Roberto Firmino pulling the trigger.
In 16/17 and then 17/18 there was a switch: a true 4-3-3 because he had the players to do so, with Sadio Mane and Mohamed Salah having been key additions, and the midfield became much more responsible for quick transitions and turnovers.
Speed in attack, interchanging positions, a rather functional midfield zone much of the time.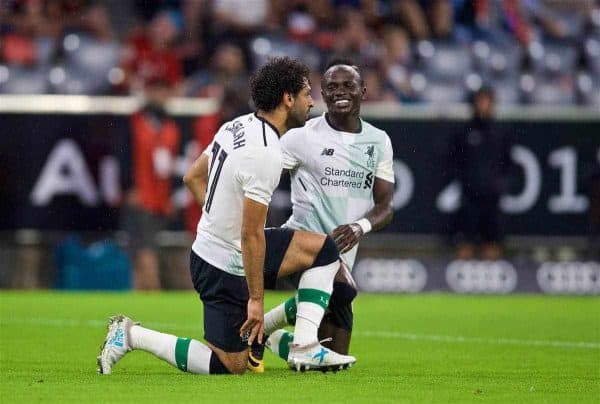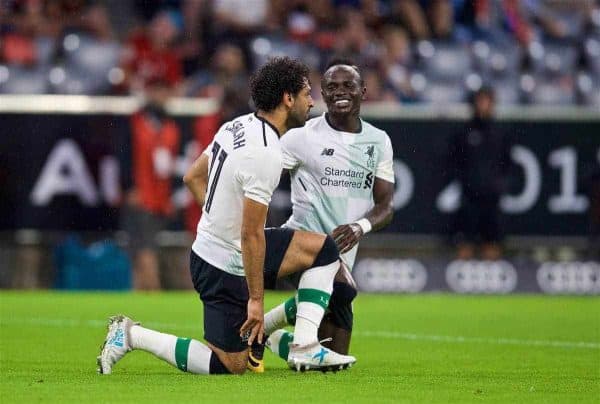 It all came together quite nicely, thanks in no small part to the way the front line worked together. A 4-3-3 it might have been, but in-game there were subtle changes.
Firmino was key to the versatility. Often, he would drop deeper and the diamond shape created allowed the wide men to exploit gaps running centrally.
Other times, out of possession the Reds often lined up 4-4-2, keeping Salah high and central off the ball—and that's perhaps the insight which showcases what Klopp's next step might be.
Back to the future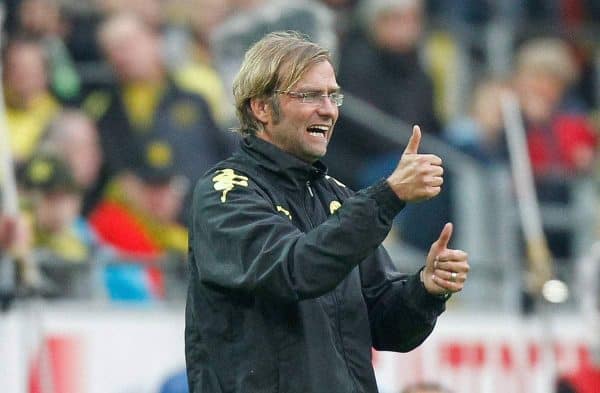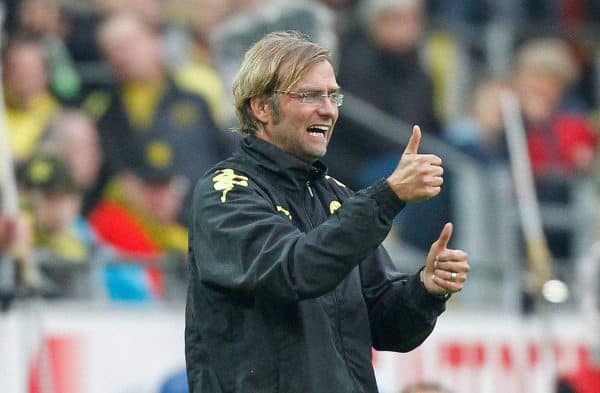 In his Dortmund days, Klopp was noted for using a 4-2-3-1 system, but in truth it depended somewhat on the opposition and the competition just how the midfield and attack set up.
When he first joined Liverpool we identified key ways his Dortmund side set up in the Champions League, and often it was in a more structured 4-4-2 shape, particularly out of possession.
Perhaps these signings hint at a similar approach — but with far more panache, daring and speed, both on and off the ball than even that tremendous BVB team managed.
Consider a mix of facts and assumptions:
Keita has experience as part of a midfield double pivot
Keita also featured in a 4-3-3 in 17/18 to release his attacking instincts
Each of Henderson, Milner, Oxlade-Chamberlain and Wijnaldum can play centrally and in the channels
When the Reds drop to 4-4-2, Mane drops wide to make the four in midfield
Keeping Salah high and central as often as possible is key to Klopp's aims
It's not difficult to draw a conclusion from there: While the personnel may line up in a 4-3-3 graphic, more and more often the players coming in can adapt to a midfield quartet.
This would a vital next step to get right, giving the Reds flexibility, unpredictability in attack and remaining solid defensively.
From a four in the middle, the Reds' press-and-flood mode of attack immediately gives them a fourth player in attack after transitions, rather than just the front three.
The two from the sides, not wingers by any stretch of the imagination in this system, immediately become support players for the attack.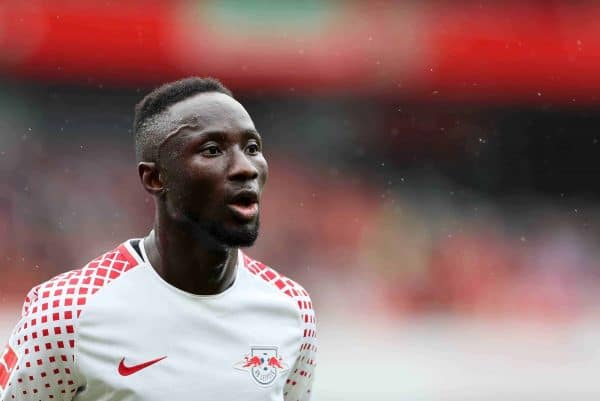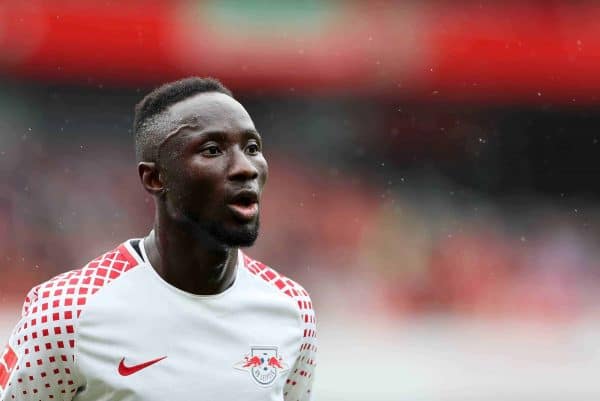 Given the players who will be available centrally, it also offers the chance to make the most of an extra runner from deep when pertinent: Keita's athleticism in surging forward, Oxlade-Chamberlain's ability to do the same—and Fabinho, a true defensive shield, remaining in place.
And with tactical understanding in the group comes an ability to seamlessly trade places, work centrally in attack and wider, though compact, in defensive mode.
Fluidity is key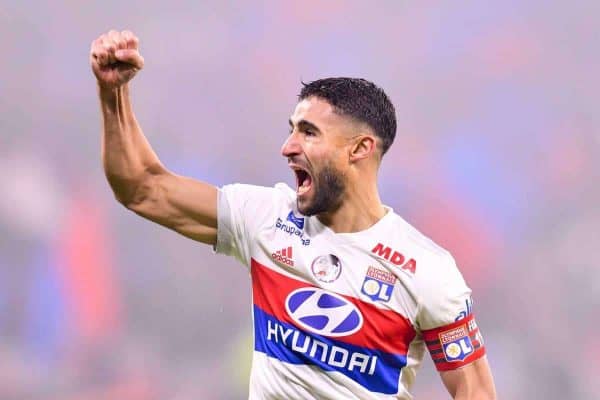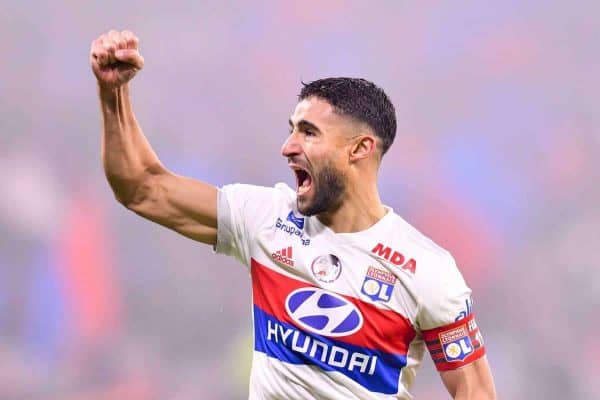 It's not just the players already here, those with strong rumours surrounding them fit the profile, too: Nabil Fekir, Ousmane Dembele, Moses Simon.
Fekir might be best as a 10 or second striker, but he has also garnered plenty of experience playing a free role from the sides. And it's not exactly a 'wing' role he'd be asked to fill.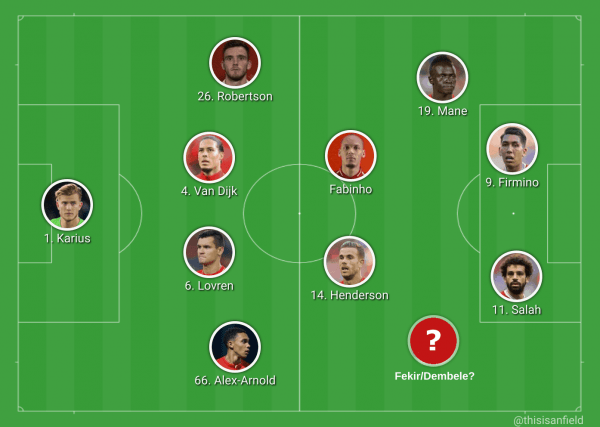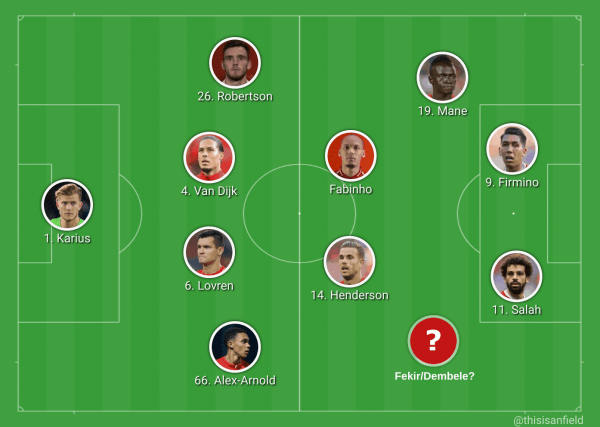 Dembele is a wide forward at heart, but Dortmund played him as a 10, a central runner on many occasions, and at Barcelona he has played right of a four-man midfield.
It isn't about pigeonholing players and demanding computerised versions of positions from them, but about maximising their talents on the ball in the right spaces.
Fluidity in a four-man midfield comes in many ways, of course, and many shapes. It's only a few weeks ago that the Reds went for a diamond, with Trent Alexander-Arnold in midfield that day.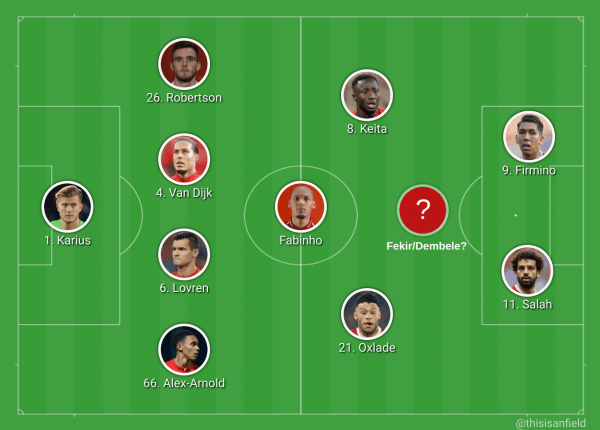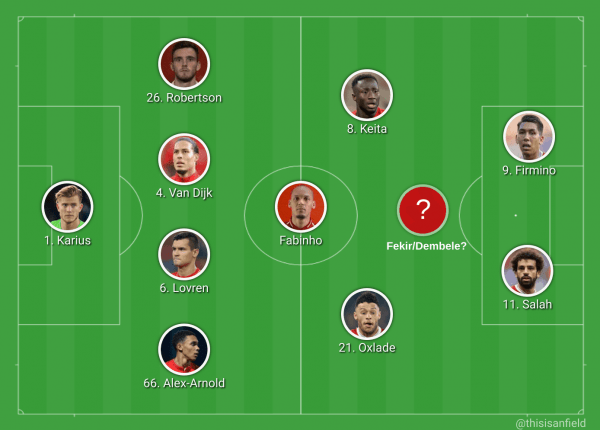 All the lineups, all the personnel selections… they fit in a 4-3-3, or any variation of a 4-4-2.
There might be straight lines in defensive shape, but once the ball is won — and remember, at home in particular Liverpool dominate a lot of matches to an absurd extent — it's about movement, interchanging positions, exploiting spaces.
Klopp is building the squad and adding the players to do exactly that, and the summer additions will be just another step along the path to the team he really wants to see.
As his project progresses, numbers in formations written on a page seem to matter far less with every passing month, certainly across an entire 90 minutes, and positional flexibility is entirely more pertinent to focus on.