Daniel Sturridge has enjoyed a new lease of life at Liverpool in pre-season and has spoken about his love for the club.
If there was one player you felt would have no future at Anfield beyond this summer, Sturridge would have been at the forefront of many supporters' minds.
The 28-year-old has never nailed down a regular starting place under Jurgen Klopp and a loan spell at West Brom from January to May suggested he was surplus to requirements.
Sturridge has returned to pre-season and looked fitter than he has for a while, proving to be one of the Reds' best players.
Speaking to ESPN, the striker brilliantly likened his relationship with Liverpool to getting back together with an ex-girlfriend and says he is looking forward to the season ahead: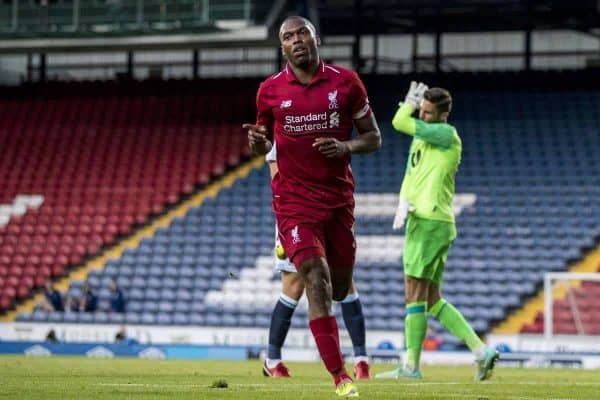 "I've never had any issues with anybody at the club. I've never had any issues with the manager, with the staff. I love it here. I love the players, but sometimes you have to do something for you.

"It's the same as, I don't know, if you've been with a woman for a long time, and then you're like, 'Man, I don't feel like it's working out anymore.' But then you go away, like, 'Me and my girl's relationship was kind of sweet still. I might have to go back there.' It's kind of like that.

"I don't see myself going, but you never know what happens in the future. How I am now, I'm enjoying myself, and it's a great vibe right now, so no complaints at all from me."
Sturridge explains that it was his decision to join West Brom, and although it wasn't succesful, he's now using the experience to his advantage.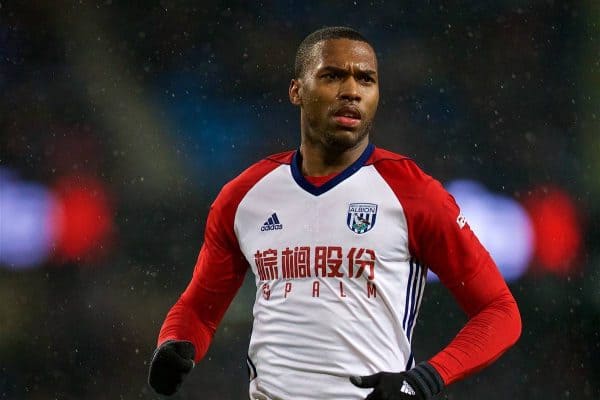 "Going away to West Brom, I learned, too. You learn things about football. You learn about yourself. You get to assess the situation from the outside, looking in," he added.
"When you're on the inside, there's no other perspective but what you see on the inside. When you're on the outside you get to look at things a little differently.
"How you can help, how you can fit in, how you can do certain things differently. So it was a good experience for me."
It is common knowledge that Roberto Firmino is the Reds' undisputed first-choice striker, so playing time for Sturridge may come at a premium in 2018/19.
The Englishman gave a measured answer when discussing the competition for places, though, saying it is a fresh start for him: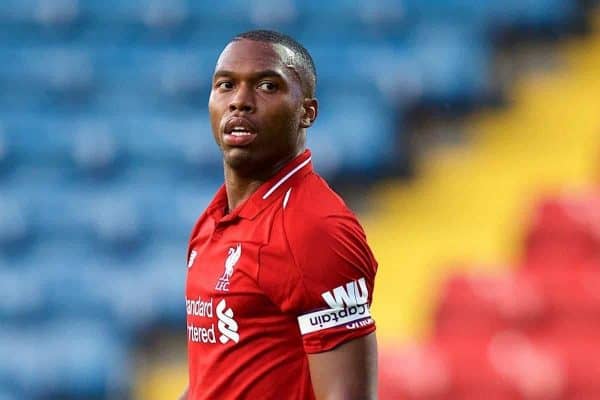 "It's football, isn't it?

"When I was at Chelsea, we had Didier [Drogba], we had [Nicolas] Anelka, we had [Salomon] Kalou, we had [Florent] Malouda. We had loads of players.

"When I first joined here, we had Luis [Suarez], which people maybe was thinking we were going to play together, but I wasn't guaranteed to play when I signed for Liverpool.

"I feel like, in football, you always have to prove yourself as well. The past is in the past. Last season was last season. Now it's a new season.

"So you have to continually evolve, and you have to continually try and help the team in any way you can, whichever position it may be, whichever team the manager selects, you have to say, 'OK, cool, that's for today.' The next game might change.

"I think, to be successful, you have to have a great squad, too. It's not about any individuals, although certain players will play more than others. In this day and age, you see squads make the team successful."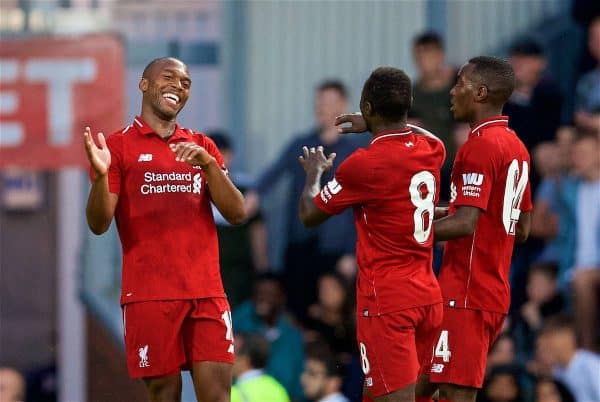 Sturridge is sometimes labelled in a negative light when it comes to his personality, in particular a perceived lack of team ethic.
It is an opinion that has always been wide of the mark, however, and his comments are proof of that.
The key for Sturridge is staying fit for an extended period of time – something he has found almost impossible to achieve in the last four seasons.
If he can do that, Liverpool have a more than useful squad player on their hands.