Jurgen Klopp has hinted at a possible future at Liverpool for Daniel Sturridge, whose "natural arrogance" has seen him stand out from the fringes.
For a while now it has seemed inevitable that Sturridge would have no future at Anfield, having never quite felt like a 'Klopp player'.
Those suspicions were only heightened when the 28-year-old was loaned out to West Brom in January—a move that failed to be a success for Sturridge, who made just six appearances, with the Baggies eventually relegated to Championship.
The striker has made a pleasing step up during pre-season, however, looking fresh and scoring three times and assisting another so far.
While the likes of Divock Origi and Dominic Solanke have struggled to make an impression, Sturridge has caught the eye every time he has taken to the field.
Speaking after Sunday's 3-1 friendly defeat to Borussia Dortmund, Klopp lauded the Englishman's quality and hinted that he could well remain a Liverpool player: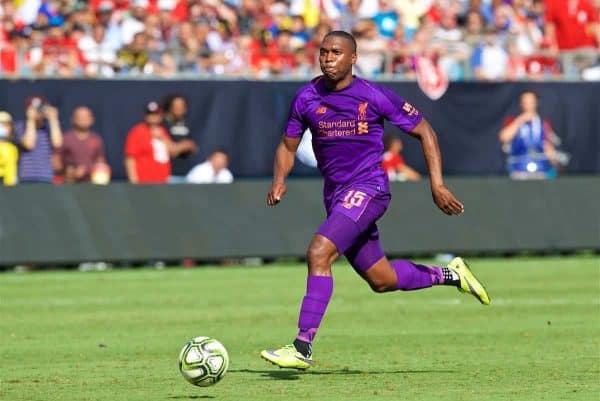 "He is in very good shape, that's true. It was a very intense pre-season so far and he was part of pretty much all the sessions. He looks really good.

"Who doubts Daniel Sturridge when he is fit? I don't. He is an outstanding player, hopefully he can stay fit and then the future is bright.

"He is still young enough, it's not that he is 30-something. He is experienced as well and has this kind of natural arrogance that you need on the pitch, so you don't always start anew if something doesn't work, that you are out of the game for 10 minutes or, even worse, not involved for the full game.

"He stays in the game and it's good for us to have him around. You saw it today.

"The second half without Daniel would have looked completely different.

"It was that good because we had Daniel in the right spaces and he could lead the group with the ball, if you want. That was really good. I'm fine with him, 100 percent."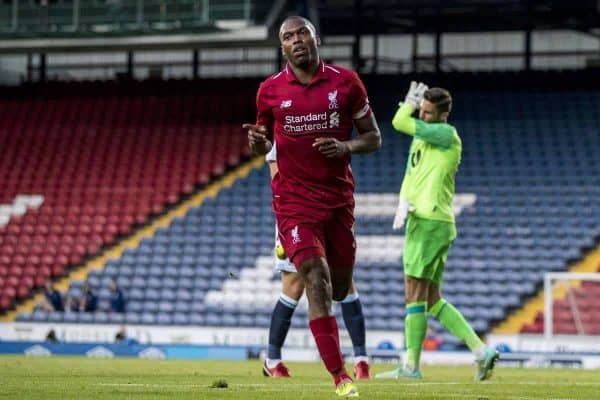 Klopp makes it quite clear that fitness holds the key to Sturridge's future, with injuries blighting him so badly since the 2013/14 season.
If he can stay injury free Liverpool have a magnificent talent in their ranks—someone who can be a difference-maker in front of goal.
The manager's mention of players who are "out of the game for 10 minutes [or more]" fits the description for both Origi and Solanke, serving to highlight the difference in class compared to Sturridge.
Hopefully he continues to shine this summer, with a clash with former club Man City up next.