"It's Coming Home" was reverberating around England on Saturday, as the Three Lions reached the World Cup semi-finals in comfortable fashion.
After France and Belgium qualified for the last four on Saturday it was time to see who would join them.
England produced a mature display to get the better of Sweden, while Croatia knocked out hosts Russia on penalties—now the victorious sides will meet in Wednesday's second semi-final.
Here are a few talking points from the day's action.
It's Coming Home?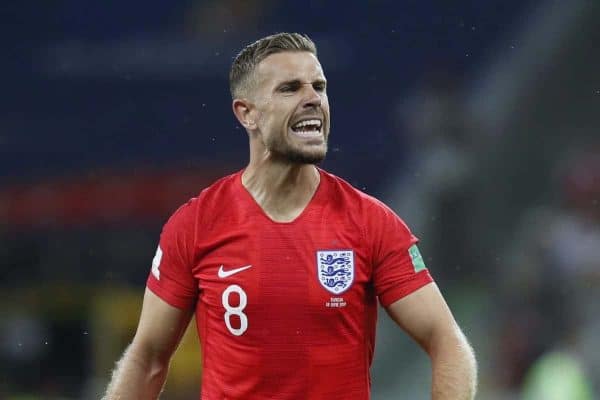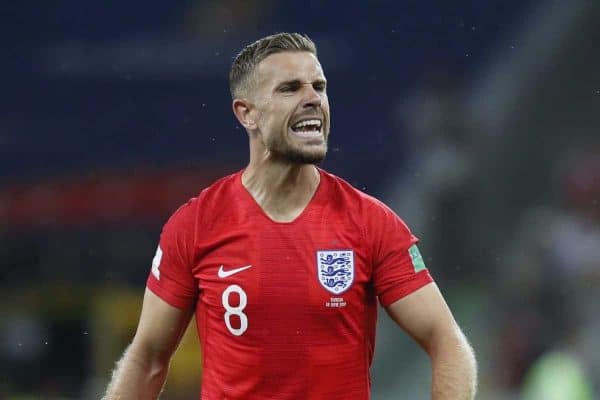 It doesn't sound right saying England are in the World Cup semi-finals: they have achieved that milestone for the first time since 1990 and have a legitimate chance of going all the way in Russia. You cannot even fathom what will happen if they win it.
There was nothing nervy about the victory over Sweden, which almost seemed strange, and in many ways the win never felt in doubt.
Jordan Henderson shone yet again in the middle of the park as his excellent tournament continues.
Jurgen Klopp would have loved it, as he watched Liverpool annihilate Chester at the same time, and this likeable Three Lions team had very few who underperformed.
Harry Maguire opened the scoring and the more you watch him the more you wonder whether he would be a perfect centre-back partner for Virgil van Dijk. He has been colossal in this World Cup, combining power, aerial strength and quality on the ball.
I'd love to say I enjoyed the last five minutes, but a fight almost broke out in the pub because a girl starting singing 'Happy Birthday' with a cake in her hand, right in front of the television. Woeful timing.
Russia Bow Out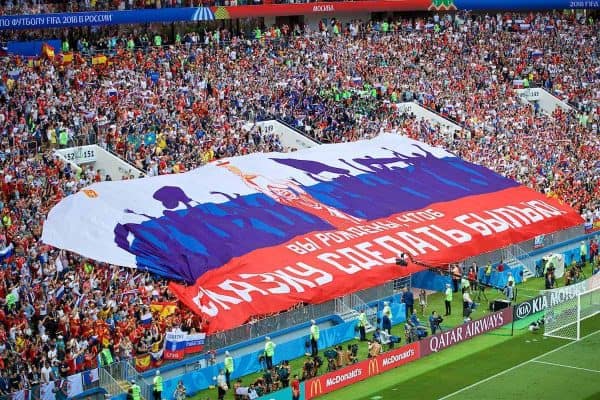 For a supposedly appalling side, Russia haven't exactly been an embarrassment this summer.
Many were calling them the worst team in the country's history prior to the tournament and even their 5-0 win over Saudi Arabia was largely ignored because of the supposed quality of the opposition.
Their momentum grew and grew as the days passed, however, and by the time they faced Dejan Lovren's Croatia there was actual talk of them being possible World champions.
It wasn't meant to be in another thrilling encounter on Saturday, but they pushed a highly-rated Croatia outfit all the way.
Denis Cheryshev has been one of the competition's star men and his beauty of a strike will rightly takes its place in the end-of-tournament montages.
Sadly, extra time hero Mario Fernandes—who sent the game to spot-kicks with an equaliser just shy of the 120-minute mark—suddenly turned into a pub player in the shoot-out and skewed his effort horribly wide.
Fedor Smolov's attempted Panenka was equally poor and it was left to the ice-cool Ivan Rakitic to stroke home the winning spot-kick for the second time in under a week.
You've been great, Russia, but this probably felt like the right time to bow out.
Lovren or Henderson in a World Cup final? Some Liverpool supporters must be losing their minds!
What Next?

We now have to experience two full days without football: by the time Tuesday arrives we will chomping at the bit as the opening semi-final takes place, clashing with Liverpool's pre-season friendly with Tranmere Rovers.
France take on Belgium after their respective deserved victories over Uruguay and Brazil, with very little between the two teams.
Will it be Simon Mignolet who is part of a World Cup final squad, or Liverpool's transfer target Nabil Fekir?
France vs. Belgium – 3pm,
Prediction: 2-1