Mohamed Salah is a great human being as well as a world-class footballer, and a new video has highlighted his special character and connection to Liverpool fans.
There are few more universally popular players than Salah, with even rival supporters admitting a begrudging admiration for him.
Liverpool's star man has exploded onto the world scene in the last 12 months and will spearhead their Premier League title challenge in 2018/19.
His likeable personality makes him instantly easy to warm to and he has gained a reputation for going out of his way to please others.
The 26-year-old took some time out during the Reds' tour of America to surprise young Liverpool fan Ammar Halabi, in a brilliant video released on the club's official YouTube channel.
Ammar, a 16-year-old football lover who suffers from muscular dystrophy, had a dream to meet his hero.
After speaking with a doctor, Ammar's mother was able to arrange the meet-up with Salah through the Make-A-Wish Foundation.
"Everybody loves him and I want to be like him. He is a great person," said Ammar.
"I can't believe I'm going to meet a famous player. It's really great feeling."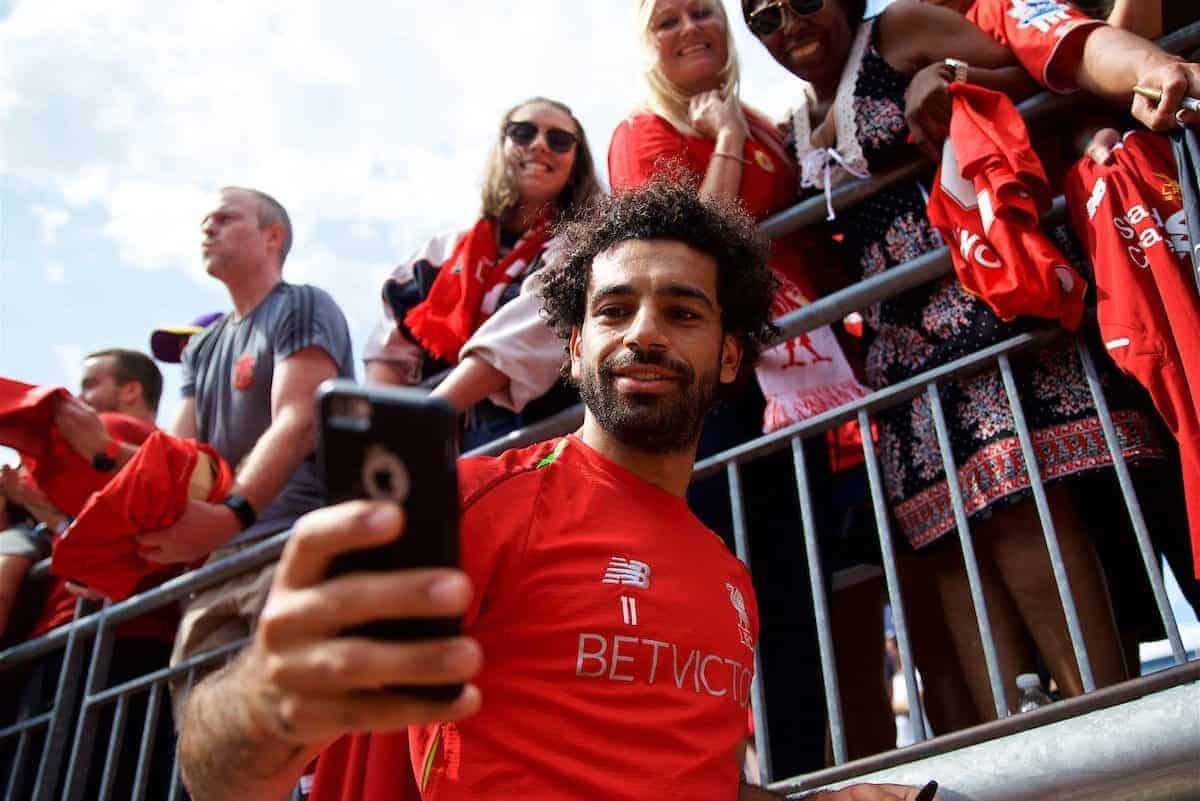 Liverpool's Egyptian King is seen meeting Ammar and his family, and after being told of their Syrian roots he responds that "the best people are from Syria," much to Ammar's delight.
Salah then has a photograph taken with the whole family, before giving Ammar a Liverpool shirt with the forward's name on the back.
Not all footballers use their wealth and popularity to the best of their ability but Salah is a genuine icon and ambassador of the game.
On the pitch he is one of the most feared attacking players in the game and off it he is as down-to-earth and generous as they come.
He has given Ammar a day that he will treasure for the rest of his life.