Rumours continue to link Liverpool with Barcelona goalkeeper Jasper Cillessen and the Dutchman would prove an ideal acquisition this summer.
Name: Jasper Cillessen
Age: 29
Height: 1.85m
Weight: 83kg
Nationality: Dutch
Caps: 40
Previous clubs: NEC, Ajax, Barcelona
The Reds have started pre-season with Loris Karius and Danny Ward alternating in nets, but fans continue to hope to see a new signing made for the position.
At present it's fair that the Welshman should be handed an opportunity to impress, with Karius still struggling after the awful way last term ended and Simon Mignolet absent.
But sooner or later, Jurgen Klopp and his staff have to decide whether to stick or twist—and if it's the latter, a move for Cillessen would be the best route to take.
Game time & availability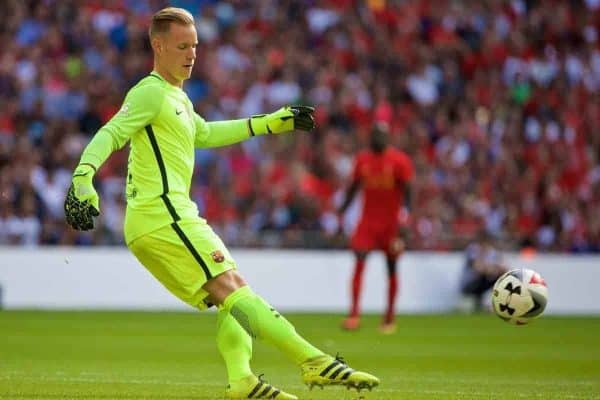 For the past two seasons, Cillessen has played backup at Barca, No. 2 to Marc-Andre ter Stegen.
There's no shame in that; the German has proven himself one of the top three or four goalkeepers in the world, and thus chances have been limited for Cillessen.
That lack of game time at the Camp Nou cuts both ways; he wants a move to get more regular action, and he's reportedly available if a price meets Barca's asking price.
But it also means any assessment of him since leaving Ajax is based on little match action, and thus makes difficult to project how his form might pan out over an extended period.
Even so, there's an awful lot of reason to believe he's ready for a step-up in responsibility, and more than capable in a technical sense of being a Champions League-quality stopper.
After all, as Karius might have attested to last December and as Ward might well do now: there are few as determined to prove their worth as those finally given an opportunity to escape from second-choice.
Biggest strengths
https://www.youtube.com/watch?v=QBvA_3TgyZg
Video above uploaded by Saviola
---
Cillessen is a remarkably well-rounded goalkeeper. He's athletic, nimble, has great footwork and is dominant, and all these traits have been on show for Barca.
One-on-one, the Dutchman tends to stand his ground, not diving in or trying to commit the forward, but instead waiting for the moment of the shot having made the target to hit as small as possible.
He has good reflexes and has a host of reaction stops on his highlight reel, usually a result of Barca having to defend against fast-paced counters or defensive mistakes in front of the goalkeeper.
Those saves are the spectacular ones, but his real strength is simply that he does his work without fuss, more Jan Oblak-like than anything else in dealing with shots or crosses in a straightforward manner.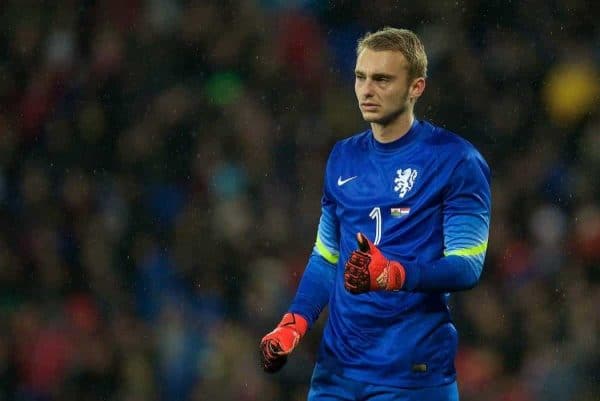 Importantly from a Liverpool perspective, Cillessen is also extremely quick off his line, is comfortable with a high starting point and doesn't delay once he has possession: he's looking for the out-ball and distributing cleanly.
Quick throws, passes out from the back or kicking longer toward the midfield zone: Cillessen is capable of all and actively looks to aid quick transitions.
Ajax and Barcelona both have an expectation on how to play from the back, and he has been schooled in this way relentlessly.
Areas to improve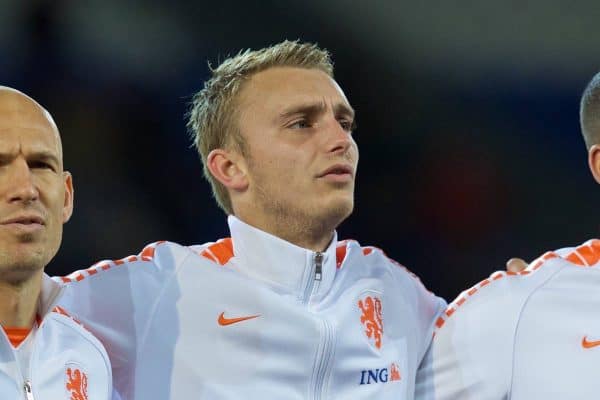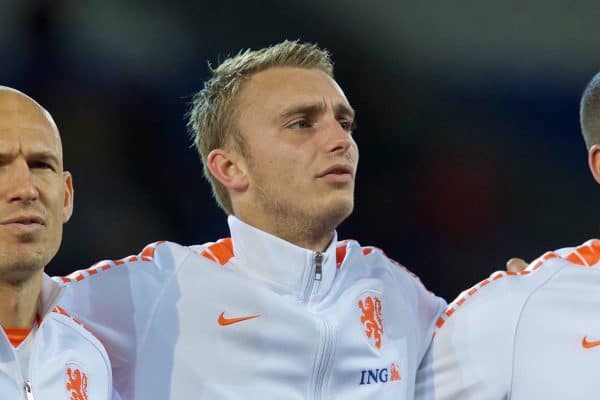 There are two main areas of concern with Cillessen, one of which can be worked on in training and one which requires matches.
The latter is easiest to address: despite being aged 29, he's relatively inexperienced in match scenarios and being relied upon as a No. 1.
In fact, from his debut season with NEC in 2010/11 up until now, it's arguable that Cillessen has only been first-choice for four entire campaigns.
That's not necessarily detrimental, given he was in a competitive environment as a young stopper at Ajax and has now spent two years on the bench with Barca, but it does add to questions over his long-term reliability.
Of course, he could also go on and play for another seven or eight years now as first-choice.
The other area is his penchant for taking shots in two attempts: a parry or half-save, then a clean grasp.
Whether this is a goalkeeper preference or a trained approach is unclear, but it can at times leave him exposed if onrushing forwards get a lucky bounce.
There are times he would certainly benefit from pushing low shots further out toward the sides of the box, rather than straight back out or in front of himself.
The upside, of course, is that there is less chance of an accidental spill behind into the net when trying to clean-catch the ball first-time, as seen with Fernando Muslera in the World Cup and Karius' second error in the Champions League final.
Upgrade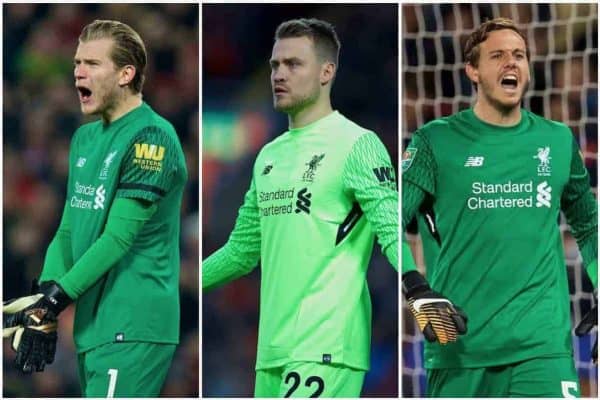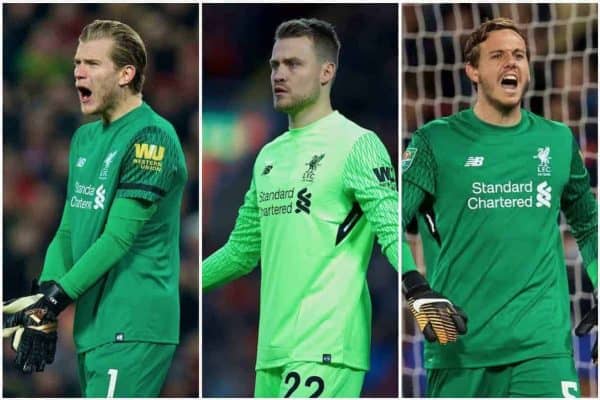 As with every signing, the key question is: would he be an upgrade on what Liverpool already have? The answer remains a resounding yes, save for if Ward thrives and suddenly gives an iron-clad reason to keep him in goal.
Aside from his technical traits which are excellent, Cillessen has the unshakeable mentality of a player who has been part of a winning team.
His two years at Barca didn't bring him two Copa del Rey trophies by accident; he played a big role in big matches and was a deserved part of the team. Even when handed a rare chance in Europe, Cillessen shone.
The next move for the goalkeeper himself is as important as Klopp's decision over who to install as the No. 1.
It's a rare occasion where both needs can be met and all parties end up better off for it, but that's exactly where Liverpool and Cillessen are and why he'd be the optimal player to make a move for.