Jurgen Klopp has spoken out against critics of Liverpool signing Xherdan Shaqiri this summer, saying more value is placed on cost than context.
The Reds nabbed Shaqiri from Stoke City after the Potters were relegated from the Premier League last season.
Their demise meant a clause came into action in Shaqiri's contract, allowing him to be snared for just £13 million.
Compared to summer deals for the likes of James Maddison (£22m), David Brooks (£11m) and Andriy Yarmolenko (£18m) it would seem it was a more than reasonable signing to make, given Shaqiri's international experience and performance levels.
But several voices outside the club derided the move, leading Klopp to now voice his exasperation of that point of view.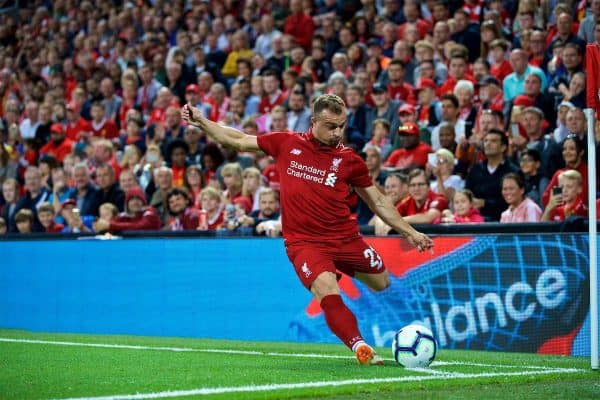 Speaking to SPORT1, he admitted there was a big divide in how transfer fees are perceived around the Premier League compared to back in the Bundesliga.
"I don't think German football culture would tolerate transfers of 150 million Euros. They love nothing more than a free transfer," he said.
"The view in England is different. If a player costs nothing there is a suspicion he must be useless.
"For example, there was a lot of questioning (in England) around our interest in Xherdan Shaqiri.
"We paid £13 million for him after he got relegated with Stoke. But he's a fantastic player and now everyone at the club loves him. In comparison to Germany, it's really different."
Klopp admits that the difference in how fees are viewed is largely down to the structure of the sport in both countries.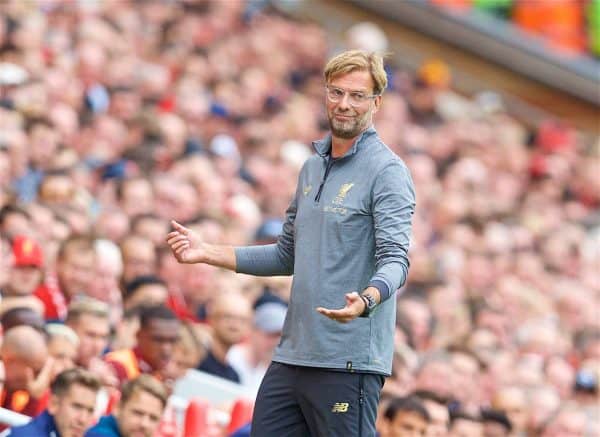 "I remember a few years ago, the topic on everyone's lips in Germany was the amount of money, around 100 million Euros, that Bayern Munich were said to have in cash reserves. These days you wouldn't even get half a Neymar for that!
"Times change. That's the way they want to do things in Germany and I don't wish to criticise it.
"It's a system that can work perfectly well. But then you just have to accept the risk of the top talent going off to ply its trade in England or Spain.
"There's a decision to be made. Either you keep everything as it is: a great league with fantastic stadia and great atmospheres.
"Or you can go down the road they've gone in England. But then the rules have to be changed. You can't have your cake and eat it."
Klopp has built an exciting squad this term at Liverpool, of which Shaqiri will play an increasingly important role in as the season goes on.
And if he turns out to make an impact worthy of regular starting appearances, or is a game-winner off the bench, that £13m will quickly look like yet another bargain.