Jurgen Klopp has reacted to claims made by Gary Neville about Liverpool needing to focus solely on the Premier League, and not the Champions League.
In an interview with the Times earlier this week, Neville said Klopp should not be too concerned with going far in the Champions League, instead preserving energy and focus on the league.
The ex-Man United right-back suggested he should "kick it into touch," explaining how "their method is exhausting for the front three" and the Reds' backup options were inadequate.
But speaking at Melwood in his pre-Tottenham press conference on Friday, Klopp was left baffled by the remarks, albeit trying to show some respect at the same time:
"How do you prepare for a game you don't focus on?

"I don't know what he means, we have to play football. I think a lot of people watch our games in the Champions League, that's our job: to do the best we can in all these games.

"To focus on one competition can only be if you maybe are already out, if it's late in the season, that you see you have a chance to do that, to do this.

"Last year for example, we had no chance to focus on one competition.

"We had to qualify for the Champions League and I don't think even Gary Neville would say in the quarter-finals of the Champions League, 'come on, let Man City win'.

"I don't want to be too critical, but sitting in an office and talking about football is a bit different to doing the job.

"What did he say about Man United? Nothing?"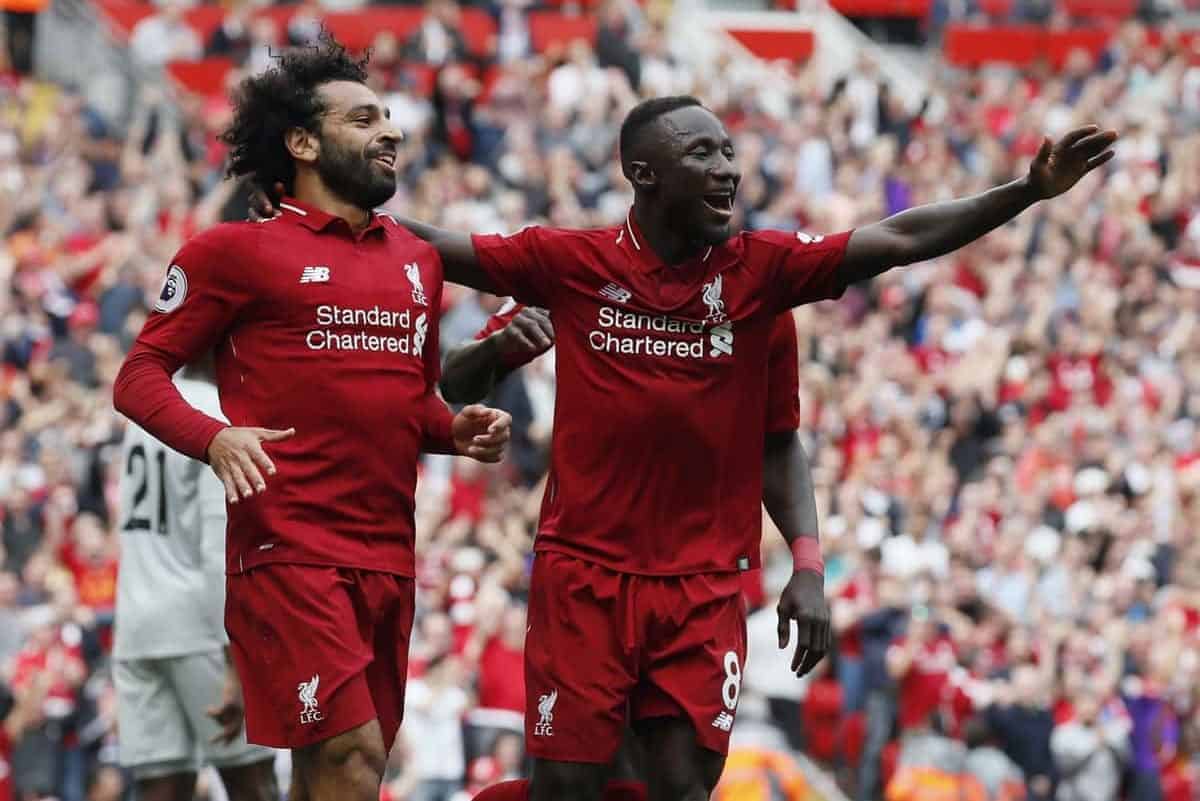 It is difficult to rationalise Neville's comments, even though it is clear that winning the Premier League title is Liverpool's primary objective, and something supporters crave more than anything.
The point of Klopp building the Reds' most impressive squad in 30 years was to be able to compete across four competitions, with the same focus on both domestic and European duties.
Liverpool head to Wembley to face Spurs on Saturday lunchtime, looking to make it five wins out of five to start their Premier League season.
Three points in the capital would only raise expectations about finally ending that 28-year drought—something Neville no doubt has sleepless nights over!