The midfield battle is set to be key this weekend, with Southampton fully appreciative of how well Liverpool's middle men are playing at the moment.
The Reds welcome their south coast opponents to Anfield on Saturday afternoon, aiming to make it seven wins in a row to start the season.
There is no doubting that Jurgen Klopp's side go into the match as overriding favourites, but Saints have caused them trouble in the past.
Danny Ings will be ineligible on his return to Merseyside, but they still have quality that can be effective away from home.
Ahead of the game, we spoke to Southampton fan and writer Richard Brereton (@RichardBrer) to see how he believes the 90 minutes will pan out.
It's five points from five matches so far – happy with Southampton's start?
It has been a distinctly average start to the season.
We have only played Leicester, Burnley, Brighton, Crystal Palace and Everton, so to only have five points is disappointing, particularly because we played Burnley straight after their mammoth away game in the Europa League.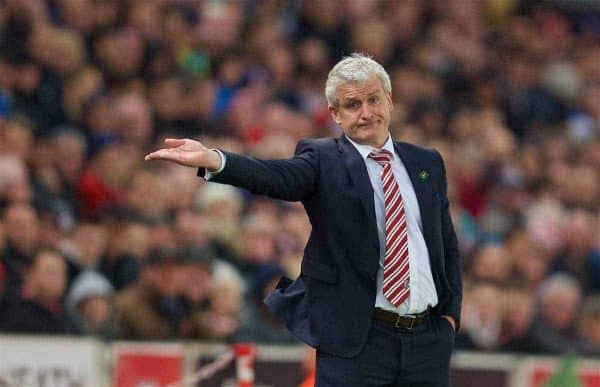 There have been some decent performances but we have struggled to maintain our quality and composure across 90 minutes.
Our inability to maintain a lead needs to be addressed as soon as possible, otherwise we will be in for another long, nervy season.
Which three players have stood out most, and why?
Pierre-Emile Hojbjerg has stood out for both the right and wrong reasons so far. His dive against Leicester was pathetic and basically cost us the game, but since then he has been superb.
He has dominated the midfield – breaking up play, shielding the defence and starting counter-attacks – and he showed against Palace that he has learnt from his mistakes, coolly slotting the ball into the net to secure the victory, instead of diving.
His thunderbolt against Brighton is an early contender for Goal of the Season – it has become apparent why Pep Guardiola rated him so highly as a teenager.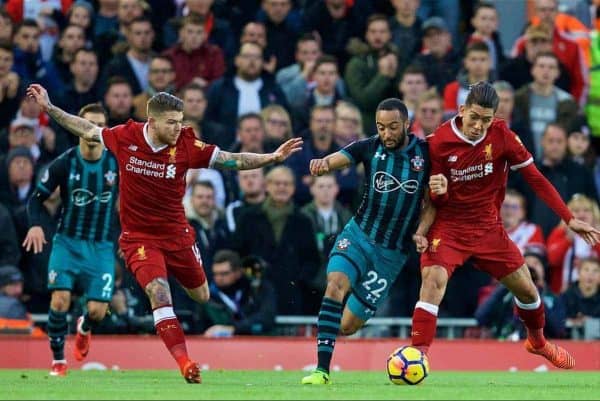 Nathan Redmond has looked like a completely different player this season. He seems to have rediscovered his confidence and willingness to take players on.
Last season he looked like a rabbit in the headlights and was given a torrid time by many of our fans. The abuse was uncalled for, so it's nice to see him looking positive and eager to impress.
He has been probably our most threatening attacking outlet.
Danny Ings has looked impressive since he joined in the summer. He looks fit and is clearly delighted to be playing for the club he has supported his whole life.
He has clearly developed massively under Jurgen Klopp and is a much more dynamic, intelligent striker than he was previously.
He always had an eye for goal but it's his build-up play has really impressed me. He isn't afraid to drop deep and initiate attacking moves – something we really lack with our other attacking options.
So it's all positive with Danny Ings then?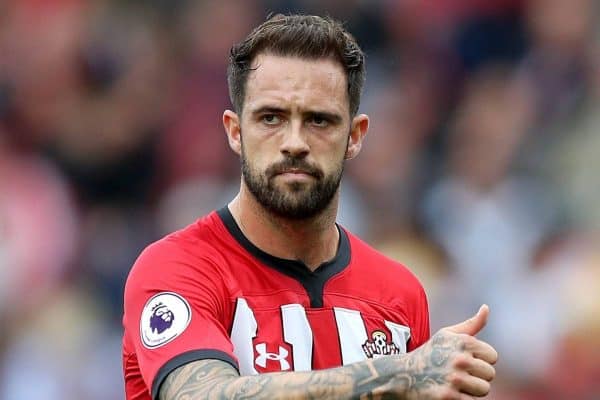 The most surprising thing has been his fitness levels. I expected him to be slightly off the pace and to need careful management, but he has looked sharp and dynamic and has played almost all of our games so far.
If he carries on the way he has started I would expect him to get a minimum of 15 goals in all competitions.
(Note: Ings can't play on Saturday as he officially on loan from Liverpool)
What have you made of Liverpool's start of the season? Genuine title challengers now?
I have been very impressed with what I have seen of Liverpool.
Mohamed Salah has looked a little bit off the pace but there is so much quality elsewhere in the team that it isn't affecting you much.
It is only a matter of time before he starts scoring regularly again.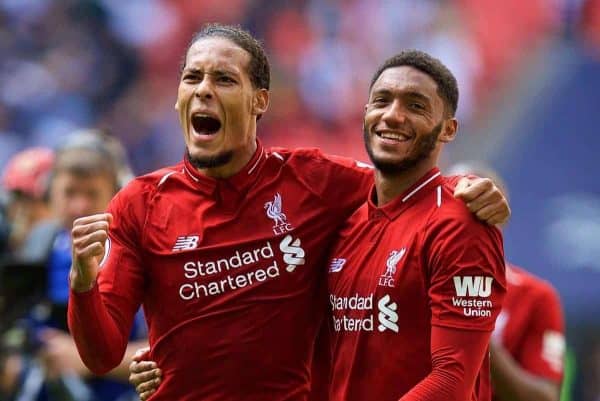 Virgil van Dijk has brought much-needed solidity to the defence which, coupled with the form of your midfielders, has added stability and made Liverpool much harder to beat.
The race between Man City and Liverpool will be absolutely fascinating.
Anyone you fear for the Reds on Saturday, in particular?
Saints fans have seen firsthand how Sadio Mane can rip opposition teams to pieces. Our centre-backs aren't exactly quick so he could cause real problems on Saturday.
I fancy him adding to the four goals that he has already scored in the league this season.
Roberto Firmino is the other player that scares me because of his ability to link Liverpool's array of attacking talents together into a coherent unit.
Looking ahead to the game, where do you see the key battles take place?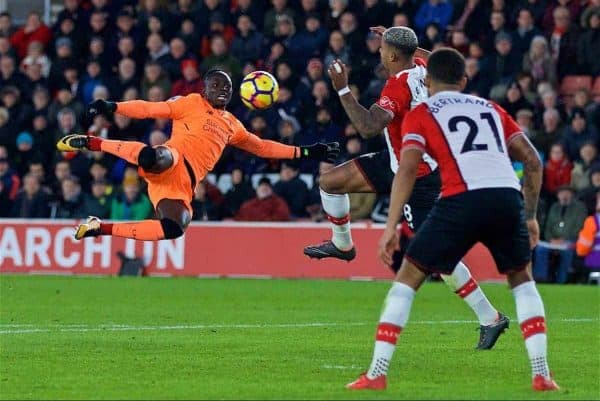 Much is always made of Liverpool's prodigious attacking talents, but as I said, it is the midfield three that have really impressed me this season.
I would like to see Mark Hughes match Liverpool for numbers in that area by bringing in Oriol Romeu to play behind Mario Lemina and Hojbjerg.
If Saints can win the midfield battle and therefore starve the Reds' front-three of service it could be a fascinating game.
Finally, hit us with a prediction…
I can't see beyond a comfortable win for Liverpool, although I back us to score one.
I will go with 3-1 to Liverpool.