Roberto Firmino missed Liverpool training on Monday evening, with the Brazilian therefore unlikely to feature against PSG on Tuesday.
Liverpool trained at Melwood ahead of the Champions League match, but Firmino was missing after the eye injury he suffered in the win against Tottenham at the weekend.
Speaking earlier on Monday, Jurgen Klopp had said it was too early to assess whether the Reds' No.9 would be available on Tuesday evening.
"If we played today, no chance, but we hope there's a chance for tomorrow," said Klopp. "
It's good news that it will be close for the game because we were all shocked from the pictures.
"We had contact with him in hospital and was a big relief. It was painful, but he will be fine, we only don't know exactly when.
"We will see how it develops."
If Firmino misses out as seems likely, Klopp will decide between Daniel Sturridge or Xherdan Shaqiri to replace the him in the Reds' attack.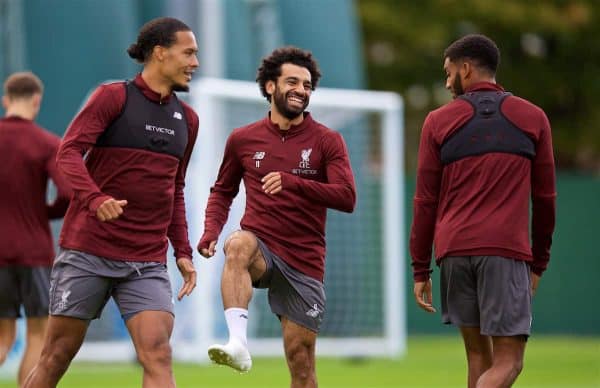 Using Shaqiri on the right would mean moving Mohamed Salah into the central role.
Backup forwards Divock Origi and Dominic Solanke both picked up small knocks while playing for the under-23s on Saturday.