Former Liverpool goalkeeper Bruce Grobbelaar believes the top players in his position are well worth the record-breaking fees being spent on them now.
On Saturday the world's two most expensive keepers – Chelsea's Kepa Arrizabalaga and Liverpool's Alisson Becker – will go head-to-head in a top-of-the-table Premier League clash at Stamford Bridge.
Liverpool first broke the world record when they bought Alisson from Roma for £65million, only for Arrizabalaga to arrive in west London less than three weeks later for £71.6m.
Those figures are usually reserved for top strikers but Grobbelaar thinks it has finally dawned on clubs that a good goalkeeper can make a significant difference.
"It's about time. It's nice to see that they are valued for what they're worth and they should be worth exactly the same as a striker," said the Zimbabwean at the launch of his autobiography Life in a Jungle.
"For us to break a world record on a goalkeeper and then Chelsea to break that record, it shows that goalkeepers are now as renowned and revered as one of the better purchases in the team.
"I think the goalkeeping standard has gone down overall. There are some fine goalkeepers; we've got four or five of the best in the world playing in our league, but the rest of them are iffy.
"In our day we used to catch the ball, all the goalkeepers used to catch, but now they're punching so it gives the opposition a little bit of a lift if they know he's not going to catch it.
"Strikers are there to pounce."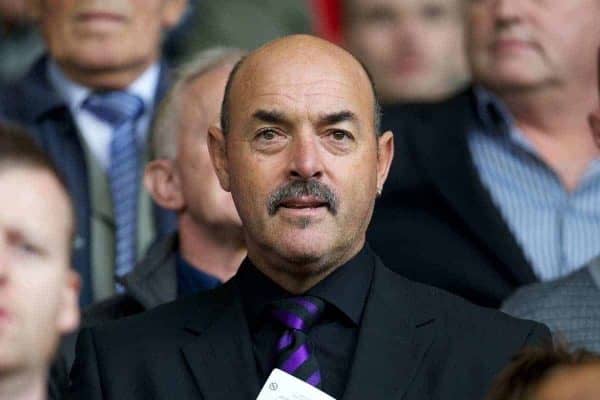 In Alisson, Liverpool appear to have found a solution to what had become a problem position.
The Brazil international has conceded just two goals in six league matches, with four clean sheets, and appears much more suited to manager Jurgen Klopp's style than predecessors Simon Mignolet and Loris Karius.
"Any goalkeeper that's going to play for Liverpool is going to be looked at and scrutinised," added Grobbelaar.
"To come to Liverpool you're going to have to have big 'cojones', a big reputation, and we've got one of the biggest reputations in goalkeeping in Alisson.
"From his point of view he's come out of Brazil at a young age, played in Roma and done well there, and now he's come to Liverpool, so he's only stepping up from where he started. And he's got a big personality, too.
"He's bringing some calmness and he's a goalkeeper that can actually catch a ball from crosses, which is a good thing."