Who would make your dream Liverpool five-a-side team? Here, six of This is Anfield's regular writers explain their selections from both past and present.
Five-a-side is a very different game to the traditional 11-a-side.
It is a test of fitness, finishing—the goalposts are generally tiny—and a willingness to do a stint in goal!
Many a conversation will have taken place regarding what Liverpool's best possible five-a-side team is, whether it be past or present, so we have spent the international break doing exactly that.
This is Anfield regulars Matt Ladson (@mattladson), Henry Jackson (@HenryJackson87), Jack Lusby (@jacklusby_), Karl Matchett (@karlmatchett), James Nalton (@JDNalton) and Chris Williams (@Chris78Williams) have all given their ideal lineups from those two categories—whose do you agree with most?
Matt Ladson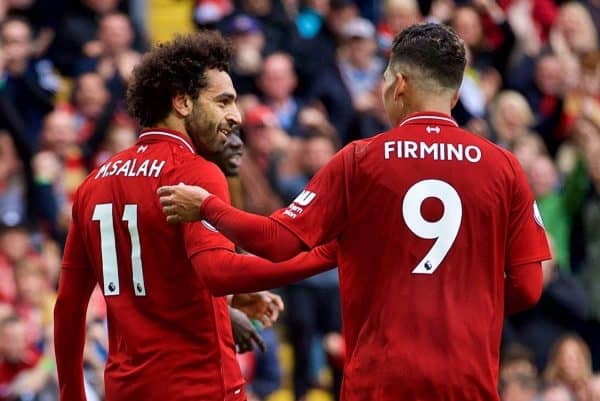 Current: Alisson, Gomez, Keita, Firmino, Salah
Ball-playing goalkeepers and defenders are required, as is mobility, pace and non-stop running.
Joe Gomez over Virgil van Dijk is controversial but the younger of the two might be better suited to five-a-side.
Past: Reina, Agger, Gerrard, Suarez, Fowler
Again, it's a ball-playing 'keeper and defender—I'm with a diamond shape in each of these.
Steven Gerrard and Luis Suarez in the middle, with Robbie Fowler providing the finishing. That'll do nicely.
Henry Jackson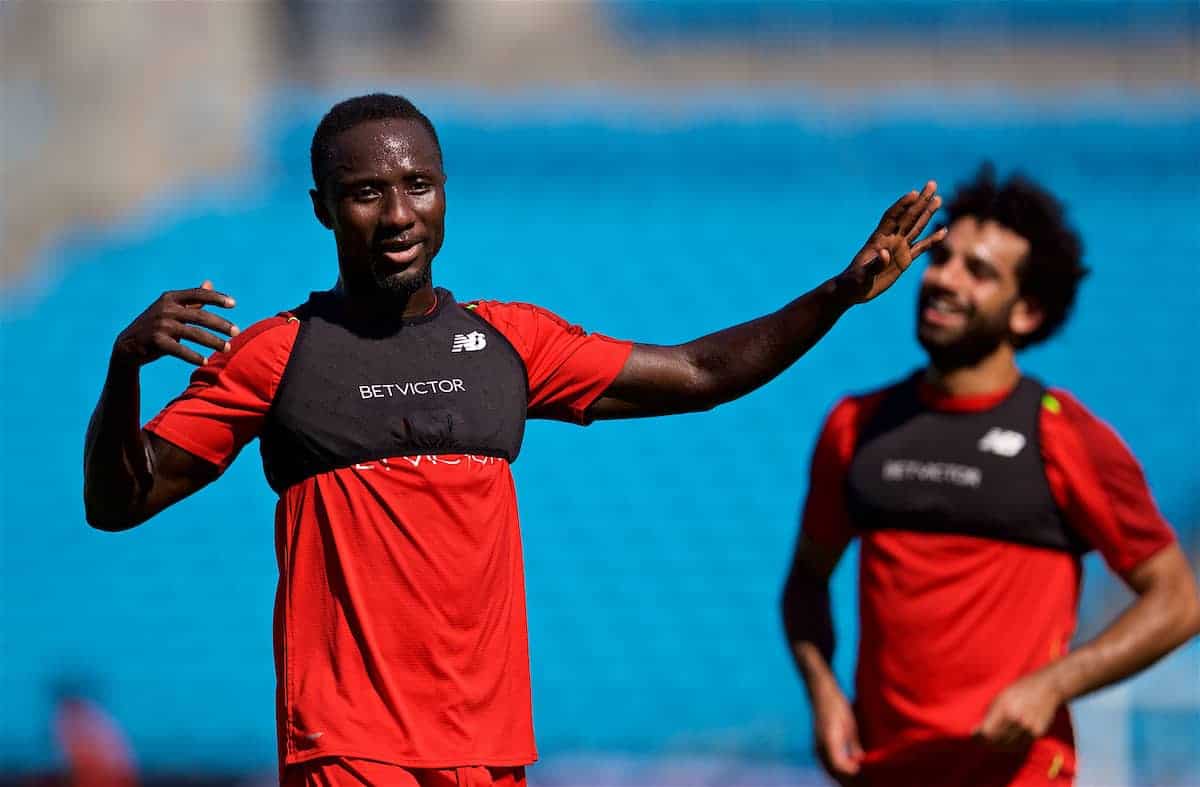 Current: Alisson, Alexander-Arnold, Keita, Firmino, Salah
It is a bold move by Ladson to go with Gomez over Van Dijk—I don't think you need neither, with Trent Alexander-Arnold more than capable back there in this format.
Keita's mobility will be vital in getting up the pitch, while Roberto Firmino is arguably the perfect five-a-side player. Mohamed Salah would score goals for fun.
They would all interchange well, too, which is essential.
Past: Reina, Mascherano, Barnes, Gerrard, Suarez
Pepe Reina would be great, despite going on the odd mad run like Monk—Jason Statham's psychotic character in Mean Machine.
Javier Mascherano would mop up everything and John Barnes, Gerrard and Suarez would be unplayable together.
I was going to go with Philippe Coutinho, but there would be too many needless long shots that lead to the ball landing on a faraway roof!
Jack Lusby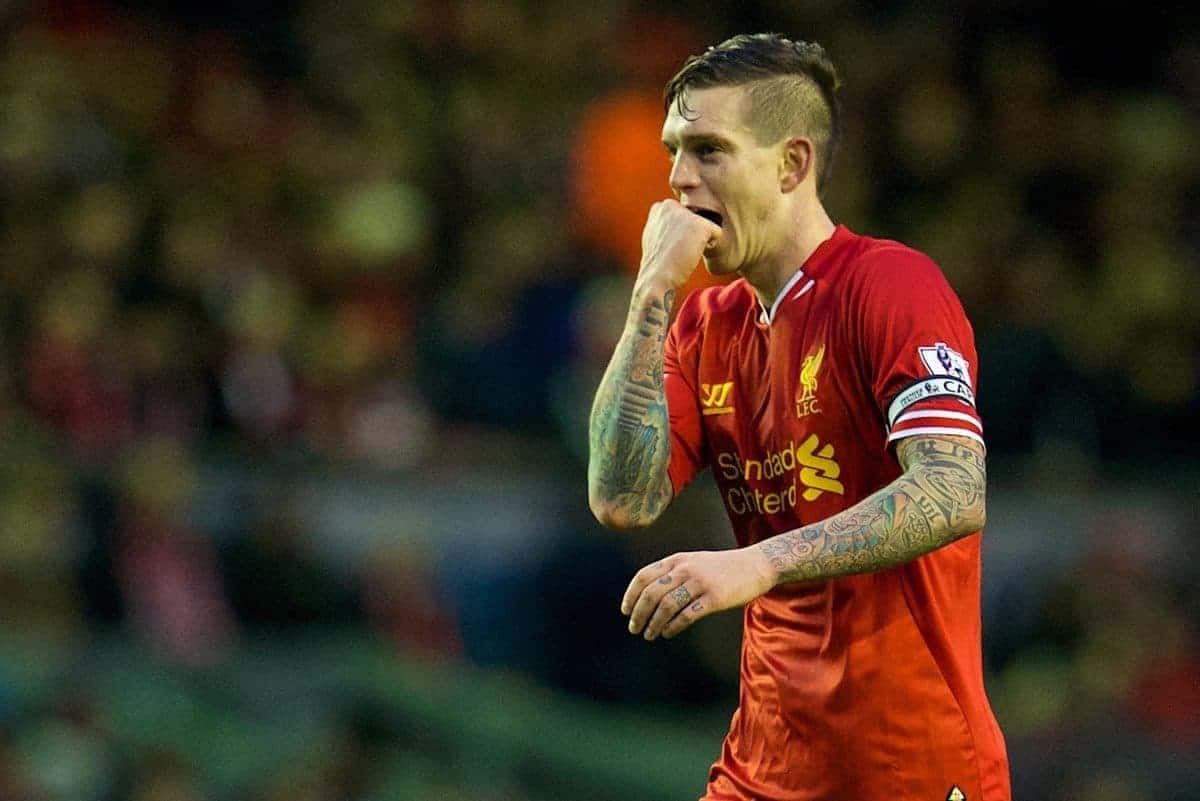 Current: Alisson, Van Dijk, Wijnaldum, Firmino, Sturridge
It's a shame Alisson would be restricted to the 'D' because I think he'd do a decent job as an outfielder in five-a-side, but Van Dijk in front of him isn't bad either.
Wijnaldum and Firmino are perfect players for this game, while Sturridge edges Salah as he remains the best finisher at the club.
Past: Reina, Agger, Gerrard, Coutinho, Suarez
Staying relatively recent, I'd agree with Matt on Reina and Agger at the back—I'm disappointed to leave Hyypia out but the great Dane was just a better ball-player.
Gerrard and Suarez are no-brainers, while I'd argue Coutinho is too given his creativity, finishing and ability to operate in tight spaces.
Karl Matchett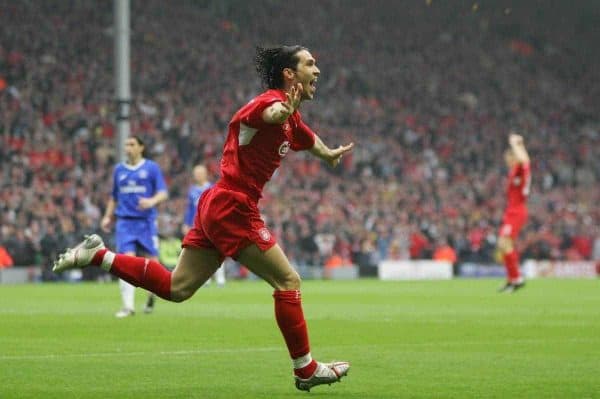 Current: Alisson, Alexander-Arnold, Wijnaldum, Firmino, Salah
No need for beefy, bruising centre-backs in five-a-side, just get the ball down and play it quickly.
Three of the four outfielders will happily slot in for each other in defence, midfield or attack. Just let Salah stick up top and shoot!
Past: Reina, Agger, Garcia, Suarez, Fowler
Only difference to Matt's team—Luis Garcia for Gerrard—gives me a technical edge in the fast-paced passing on a five-a-side pitch.
I reckon that means I beat him in a tense semi-final.
James Nalton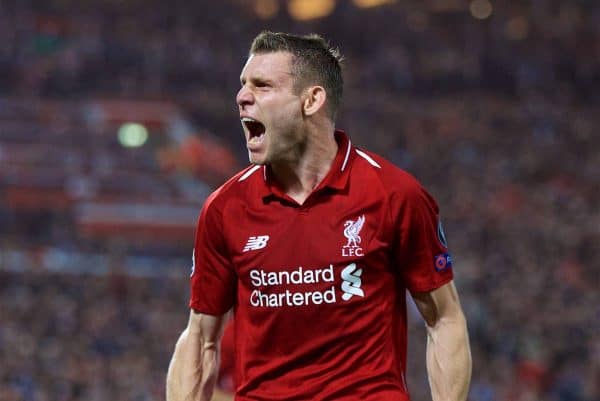 Current: Alisson, Milner, Keita, Firmino, Salah
Two midfielders who can also defend and Firmino to attack, defend and do everything really. Salah to run rings around people in attack.
James Milner would really want to win, even though it's only five-a-side.
Past: Dudek, Mascherano, Gerrard, Coutinho, Fowler
A smaller, agile 'keeper for five-a-side nets, two determined all-rounders, a Brazilian guy who was brought up playing futsal and one natural finisher.
Chris Williams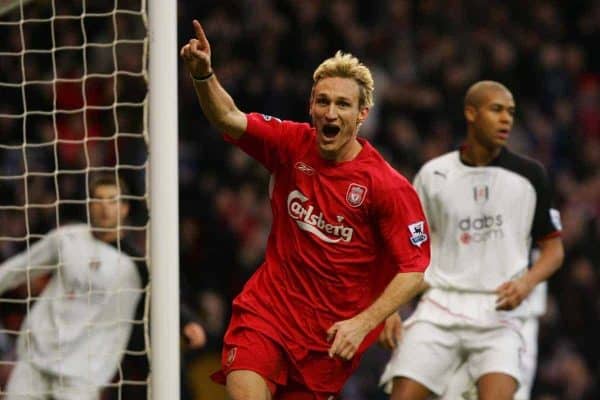 Current: Mignolet, Van Dijk, Wijnaldum, Firmino, Mane
Give the big Belgian a run-out for two reasons. Firstly, the goals are smaller so he will be more than capable, and secondly, he's got the Dutch rock in front of him.
A Dutch, Brazilian and Senegalese street-footballing trio lead the midfield and attack. Salah just misses out—he's a substitute.
Past: Grobbelaar, Hyypia, Dalglish, Gerrard, Suarez
European Cup winning goalkeeper, supported by four other players with a European Cup medal. Easy.