A big win and some history reversing itself: Steven Scragg reflects on how lessons have been learned for Liverpool in Europe.
In the build-up to facing Red Star Belgrade, so much was made of how legend decrees 45 years ago they taught us how to play the style of football which yielded a spate of European Cup successes.
All the lessons this time around were preached the opposite way around.
I'm not completely sold on the concept that Red Star Belgrade taught us how to play football way back in 1973.
It might well fly in the face of popular Liverpool folklore and convention, but there was no post-Red Star revolution, it was more of an evolution which was initially instigated due to injuries. Error, as much as design, put us on the path we eventually travelled.
We'd seen Franz Beckenbauer at close quarters for two successive seasons at the beginning of the 1970s.
You can't convince me that Bill Shankly and Bob Paisley didn't learn from the master of playing the ball out of defence, yet Red Star acted as a 'lightbulb moment.'
A Red Star myth has circulated ever since.
45 years later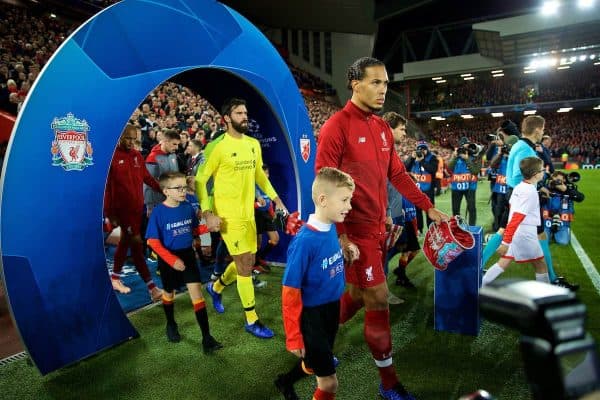 So, all these years later, Red Star returned, in what was still an evocative fixture.
Despite feeling that Red Star represent something of a myth in the great Liverpool scheme of things, for me this was the stand-out fixture when the Champions League draw was made.
Too much ill-feeling has flowed beneath the bridge for me to feel any pronounced anticipation about facing Napoli, while PSG represent all that is wrong with the way-out excesses of contemporary football.
Red Star have a bit of substance about them, in a historical context.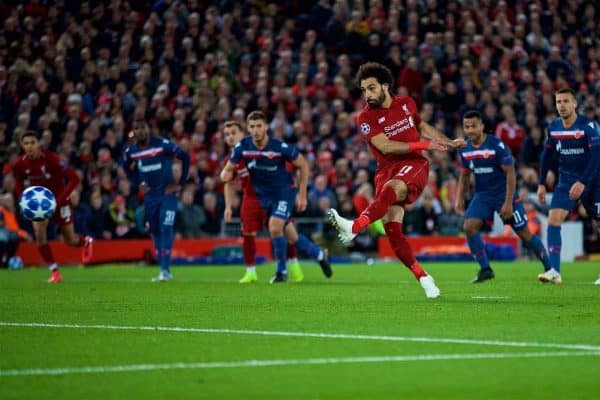 In contemporary terms, however, they represented the easiest points we'll make in the Champions League group stage this season.
In the upper tier of the Main Stand, there was a cluster of Red Star fans who threw out a song or two in support of their heroes.
Players who earned their club a chair at the top table of European club football's biggest tournament, for the first time since they went into the 1991/92 season as the reigning champions of Europe.
Next season I want to see St Etienne and Borussia Monchengladbach return to Anfield.
From pupils to teachers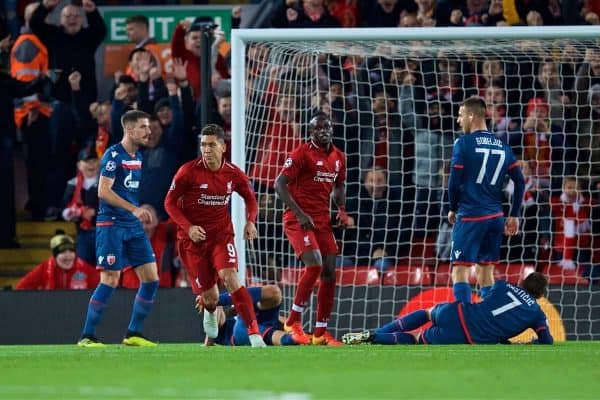 Red Star were on the receiving end of all the lessons in this one.
They were almost majestic for the opening seven minutes or so. They pressed us, they troubled us, they clearly had a plan to try and procure an early goal, in the hope that they could tip us off balance.
It was an admirable approach; it was maybe the only approach they could realistically opt for.
Once Liverpool composed themselves there was only going to be one winner.
Fabinho was the main interest for me. He seemed slow during that opening seven minutes, when Red Star busied themselves and tried to unsettle us.
The Brazilian midfielder soon found his range however and he morphed into the central pivot which allowed the rest of the team to click into gear.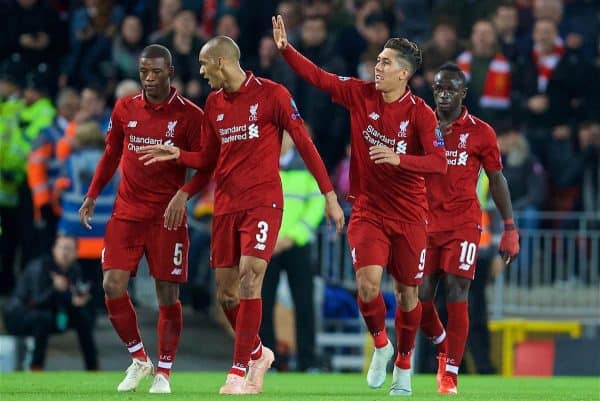 Another game on Saturday against Cardiff City should be Fabinho's prize. That would then give Jurgen Klopp a week to decide whether the former Monaco man is ready for a game of the stature of Arsenal away yet.
It was promising that Fabinho seemed to link effortlessly with the rejuvenated Gini Wijnaldum.
Without locating anything higher than third, or maybe fourth gear at times, Red Star had no answer to the movement of Liverpool, and Fabinho facilitated much of what we did best.
A step in the right direction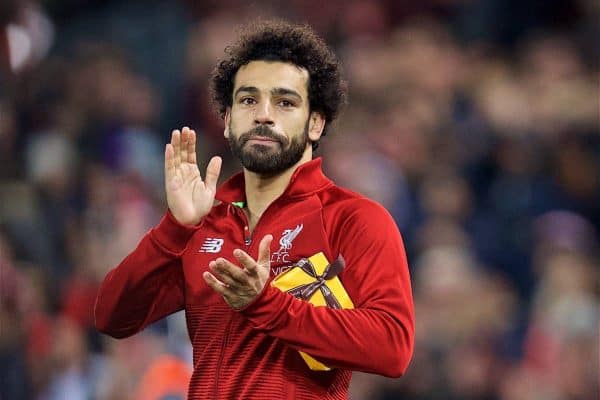 Mo Salah exited the pitch with a couple of goals under his arm. This will do his confidence the power of good.
We drifted into blizzard mode from time to time. That zone which Liverpool click into when they are completely elusive, untouchable.
The ball is moved at such a pace that you are left to wonder how the players in red manage to keep up with the movement, let alone their disorientated opponents.
So many times last season, there were games where Salah and Roberto Firmino would score and you would feel short-changed unless Sadio Mane chipped in with a goal too. This sensation was to the fore when Mane missed from the penalty spot.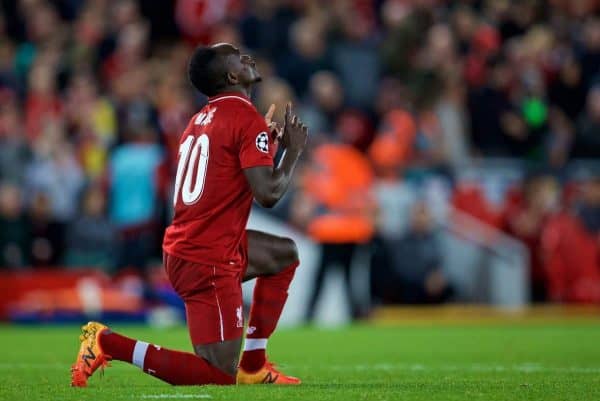 This simply provoked the added emphasis with which Mane hammered home the fourth goal of the evening.
Sterner tests are to come in the Champions League. Even the trip to Belgrade might be a tricky one, if we go into it in a similar manner to how we went into our visit to the San Paolo, against Napoli.
Take it as seriously as the trip to Paris and we'll walk away from Serbia with one foot in the knockout stages. Anything less and we'll deal ourselves a difficult hand for the last two games of the group stage.
3pm, Saturday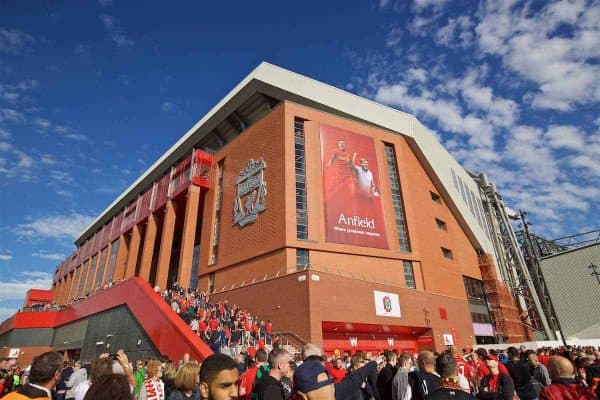 An unusual, traditional kick-off time it is then and the visit of Cardiff to Anfield.
They've procured their first Premier League win of the season and the shoulders will have relaxed a little bit. That will make Cardiff either dangerous or docile when they roll into Anfield on Saturday.
With a trip to north London upon the horizon, we could do with no mistakes being made against Cardiff, especially as Manchester City head to Wembley to take on Tottenham Hotspur on Monday.
We must take advantage of two rivals being unable to take maximum points from one another.